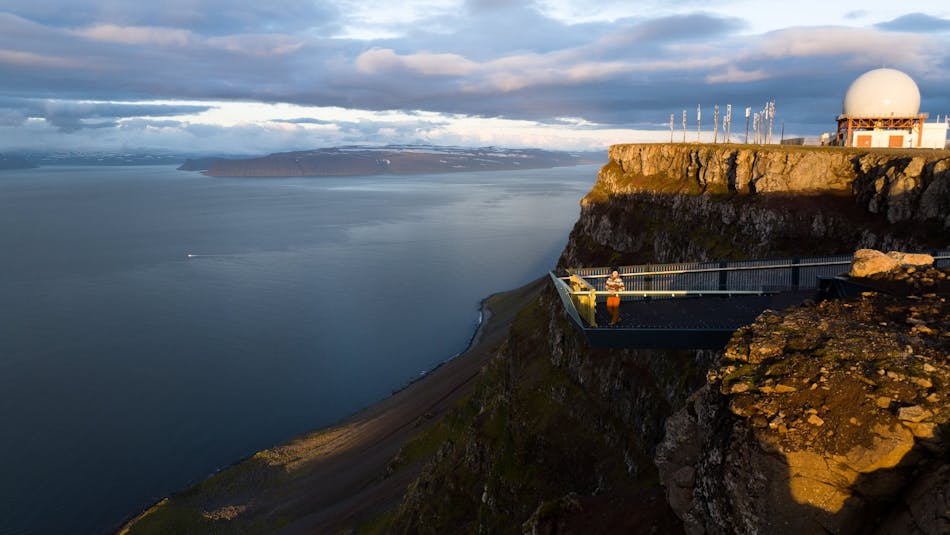 The Westfjords From Above 
Mt. Bolafjall is where visitors are encouraged to walk to the cliff's edge, standing on 60 tonnes of steel supporting the massive viewing platform.  
At 628m, the Bolafjall platform spectacularly overlooks the Djúpið, as the Ísafjarðardjúp is casually called. The long inlet marks the watery borders of inhabited and unpopulated land; on one side is the largest town in the Westfjords, and on the other, the Hornstrandir Nature Reserve without a single road.  
From June to early September, it is possible to drive to the top of Bolafjall, some 9km from the town of Bolungarvík In light snow, the road stays open most of the way, with the remaining 3.5km a modest walk Bear in mind the mountain is notoriously windy.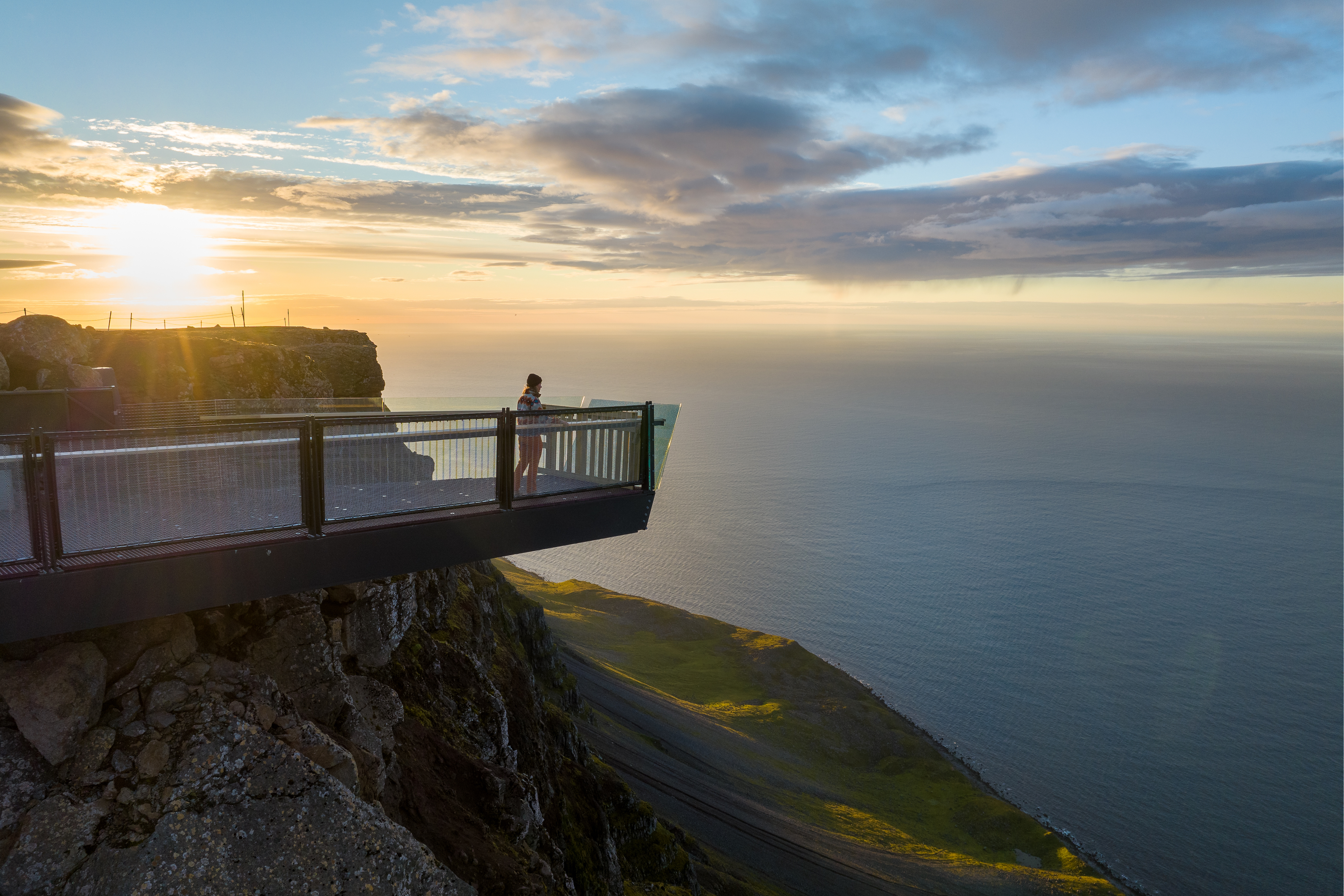 As you arrive, the first question that comes to mind is: What is that giant random bulbous building doing on top of the mountain? The answer: It is a radar station scanning the Atlantic airspace for NATO, one of four such monitors in Iceland.  
Down to the beach: Skálavík  
Further on the gravel road from Bolungarvík is the beach of Skálavík. It is popular for short walks, cold swims, and even surfing. The remote farmsteads were inhabited until the 1950s but are now mostly summer cottages. Experienced hikers can cross the (demanding) mountain pass to Galtaviti lighthouse.