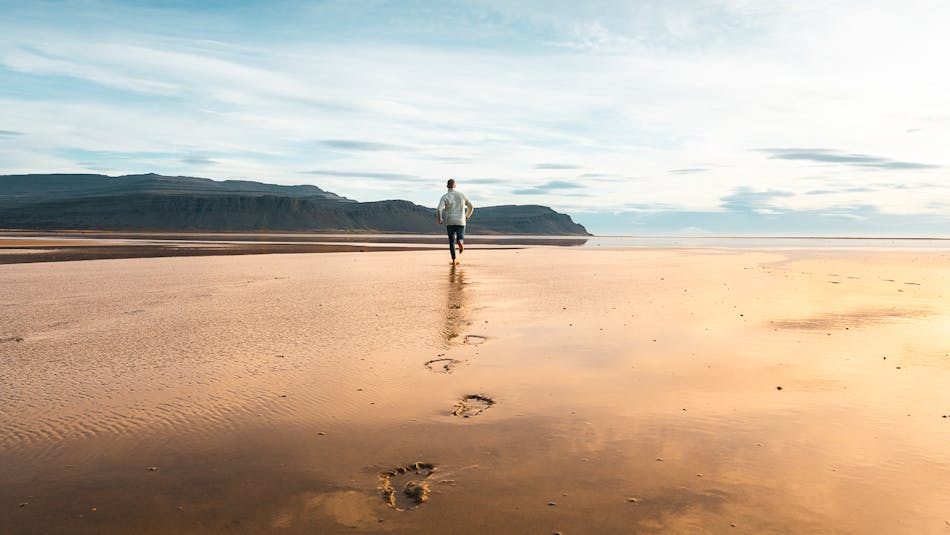 Vestfjarðaleiðin #TheWestfjordsWay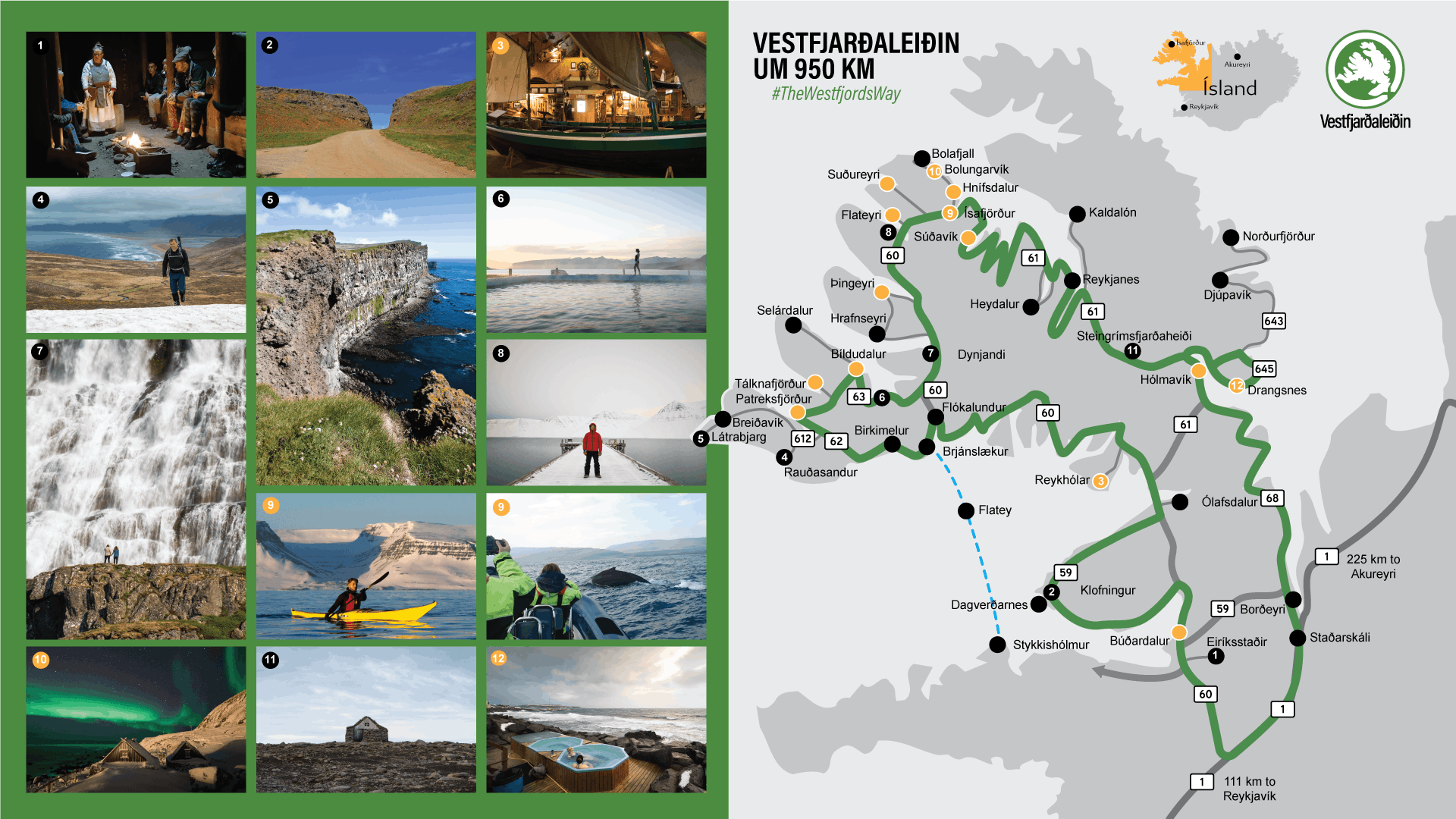 Distance: 950 km. Partly gravel, mostly paved roads, 25% gravel roads
Combinations: Combines well with West Iceland and the Arctic Coast Way
Best travel time: Summer / early Autumn / late Spring
4X4 required?: Recommended during winter
What is Vestfjarðaleiðin?
The Westfjords stretch their cliffs and shores towards Greenland in the North West. The Westfjordsway is a touring route that navigates you 950 km through the Westfjord's rough and dramatic landscape. This route is filled with twists and turns in every sense of the word and will give you a taste of what Iceland off the beaten track has to offer.
A route along dramatic and breathtaking roads
Vestfjarðaleiðin will take you through a landscape nowhere else to be found, along peaceful coasts, through tunnels of all sorts, down steep dramatic mountain roads, over tiny charming bridges and along beaches with sand of all colors. Be prepared for the immense and immersive part of Icelandic nature, in its own charming and welcoming way. The route through the Westfjords and the Dalir district in West Iceland.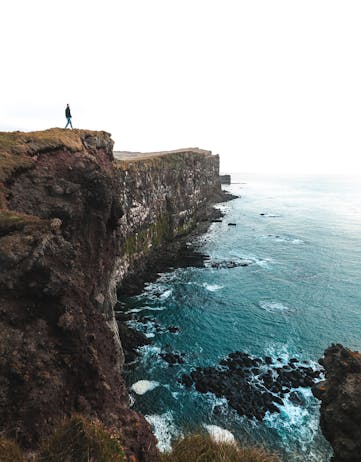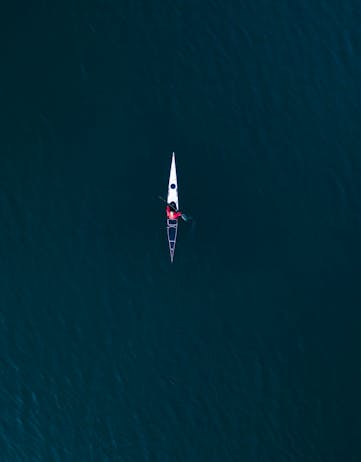 Tiny towns, endless stories and rich heritage
Along Vestfjarðaleiðin you will find small towns and villages and get a chance to experience the real meaning of peace and quiet living. The Westfjords have a rich cultural heritage and museums and historical sites are always right around the corner.
Tales of magic, sorcery and witchcraft are some of the many interesting museums you will run into along Vestfjarðaleiðin. A wide variety of tastes and treats are available along the way: a tiny waffle café in a remote fjord and one of the top-rated fish restaurants in Iceland, just to name a few.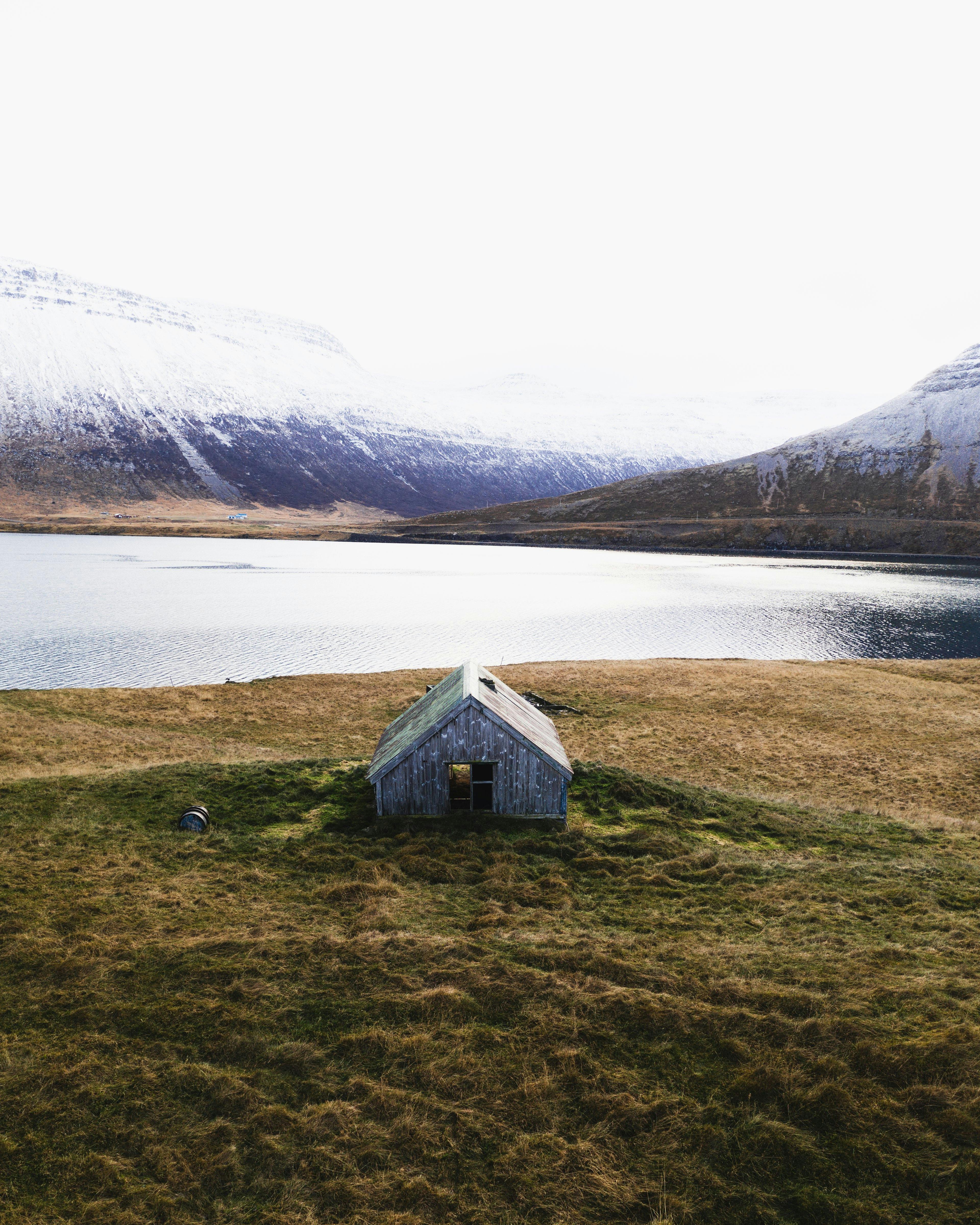 Water from all angles
Vestfjarðaleiðin will have you surrounded by water at all times, in all its elements and force, whether it is the ocean from afar, a river alongside the road, one of the most breathtaking waterfalls in Iceland, hot pools or just the rain falling. The route also offers kayaking, whale watching and amazing waterfalls for those wanting to get even closer to the water. Be sure not to miss out on Dynjandi waterfall and Hellulaug hot pool along the way.
Find out more about possible routes, combinations and adventures: