South Iceland
Iceland's south region is home to some of the country's most visited tourist attractions. The coastline itself is renowned for its beauty, and the towns along the coast are famous for their fresh seafood.
From wonderful waterfalls to grand glaciers, South Iceland is brimming with new natural wonders unfolding at every turn. With the Golden Circle route, connecting Þingvellir National Park, Gullfoss and Geysir, South Iceland is a trendy destination for visitors as these three locations have been a must-see for any guest in Iceland for centuries. Further East along the shore, you will find Skógafoss Waterfall, Jökulsárlón Glacial Lagoon, Vatnajökull Glacier, and several other natural wonders. The spectacular mountain Vestrahorn marks the eastern boundary of the south Iceland region.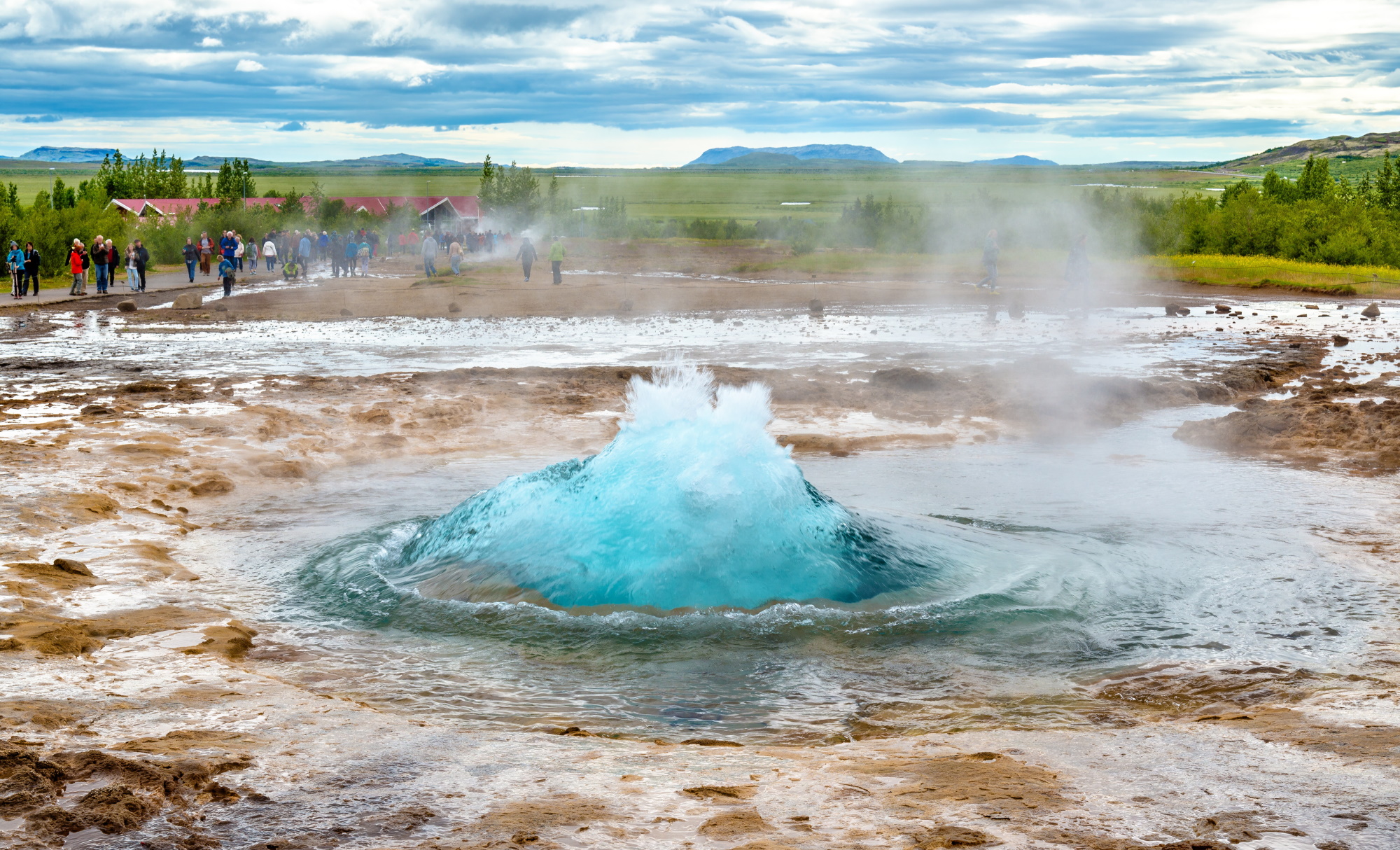 Strokkur Geyser in South Iceland
The South is rich in history and culture. Events from the Sagas are remembered in many ways along the coast, and several museums in the area celebrate Icelandic customs and heritage. With much of the country's agricultural products coming from the area, the South is also a fine testimony to Icelandic restaurant culture.
Getting there
After only 30 minutes of drive from Reykjavík you will enter the western part of South Iceland where attractions welcome you instantly. Day tours with buses from the city is possible but day tours from various accommodations along the coast is available too. The whole coast, from West to the East has something unique to offer.