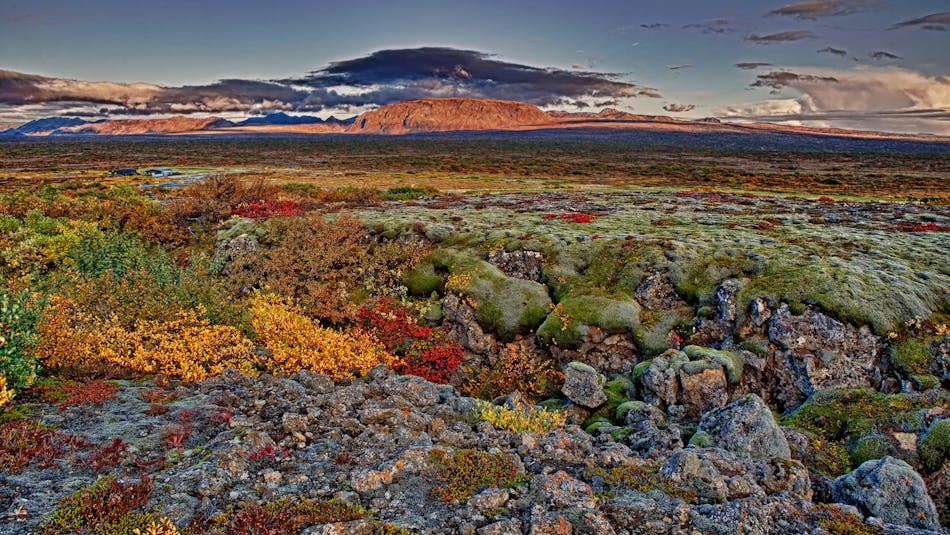 What is the Golden Circle?
The Golden Circle is the most famous of all scenic routes in Iceland and combines stunning landmarks and historically significant places in a circular sightseeing tour.
Its proximity to Reykjavík and the airport area, as well as the short drive between the sights make it convenient for everyone, to include the Golden Circle tour into their itinerary.
Whether you take only one or more days to explore the Golden Circle, you'll experience some of the most stunning geological wonders, Iceland has to offer!
The Golden Circle and its highlights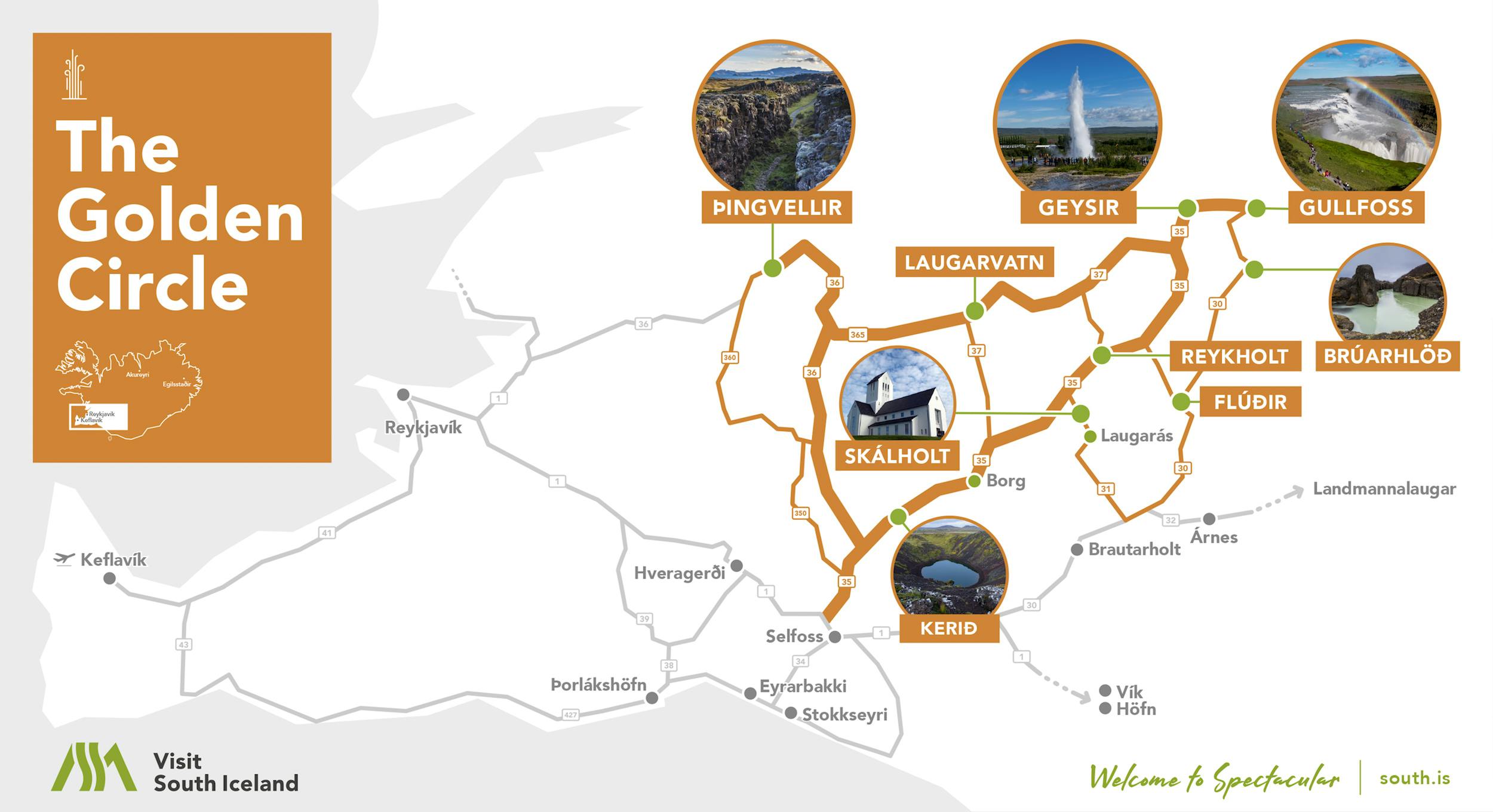 Distance: appr. 250 km from and back to Reykjavík
Travel Days: 1-3 days
Combinations: South Coast, Snæfellsnes, Ring Road
Best travel time: all year-round
4 & 4 required?: no
Gullfoss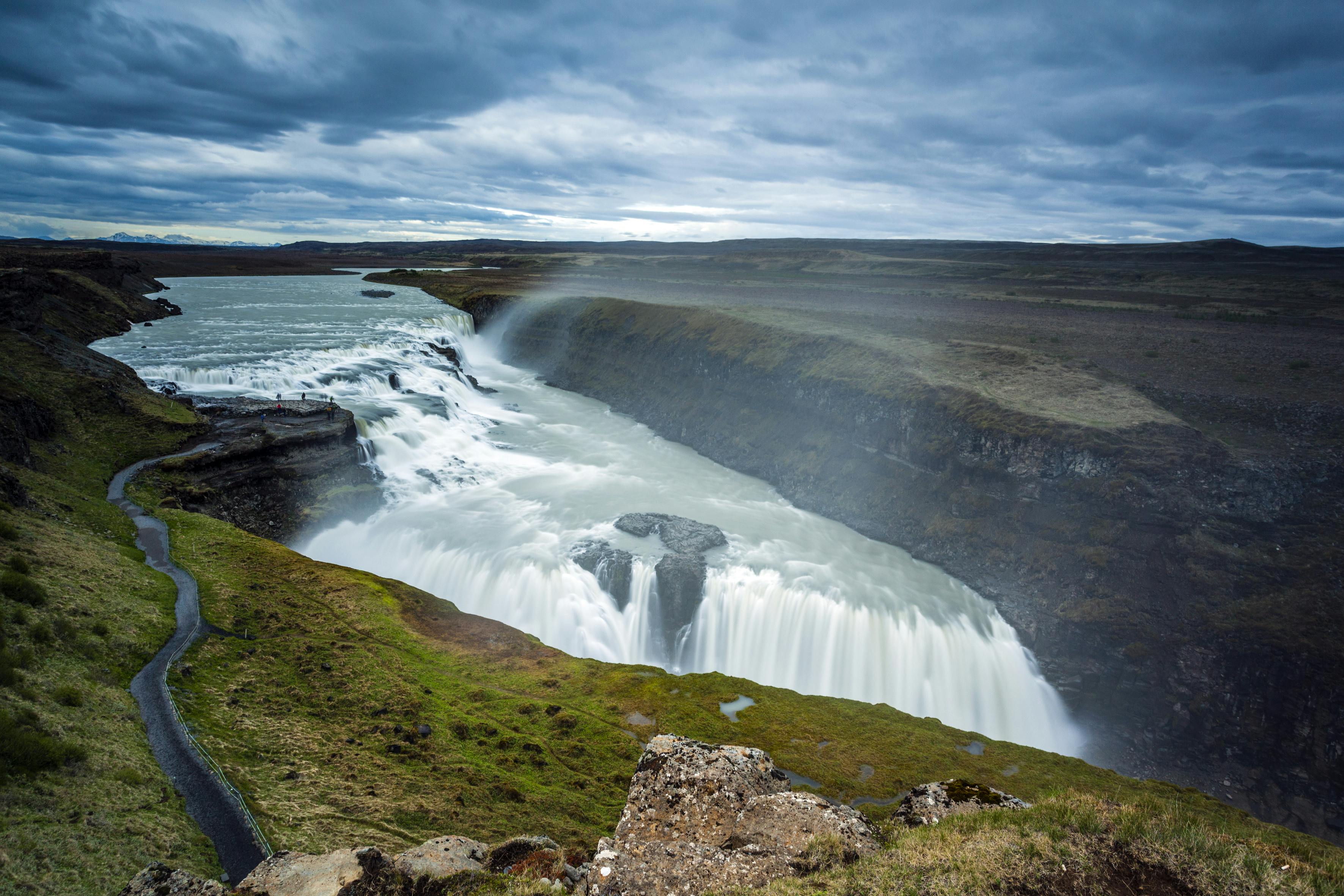 The stunning Gullfoss waterfall @Páll Jökull Pétursson
During the summer, Gullfoss waterfall bedazzles on average more than 2000 people per day. The popularity and attraction of the 'Golden Waterfall' lie in its unusual, cascading shape and in its being extremely photogenic from every angle and in every season.
On average 100.000 liters of glacial water from the river Hvítá plunge 31 meters into the Gullfossgljúfur canyon every second. Since the cold spray water does not stop for tourists, we recommend raincoats!
Gullfoss is open the whole year-round. In the winter, the trails to the lower viewing platforms are sometimes closed due to icy and snowy conditions. Check the road and conditions map on safetravel.is
Geysir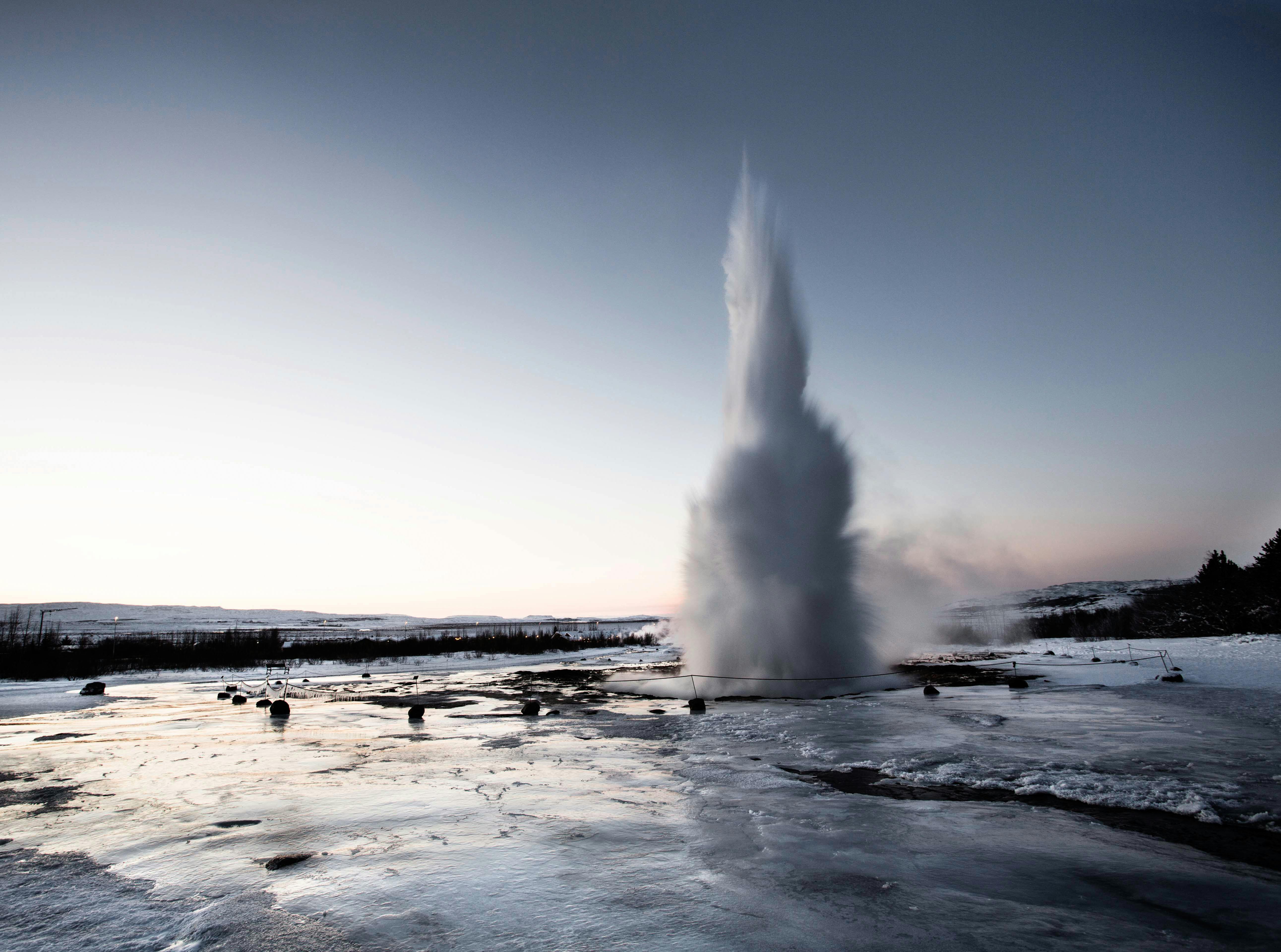 Strokkur gushing up fountains of hot water @Ívar Sæland
Equally popular but significantly higher in temperature is the water in the geothermal area in Haukadalur. This is one of the very few places on earth, where one can closely observe active geysers.

The famous Great Geysir, the geyser Strokkur and various kinds of hot springs, steam vents, and sulfurous mud pots can be explored.
While the Great Geysir barely spouts, the smaller geyser Strokkur reliably gushes its fountains of boiling hot water every 8-10 minutes up to 30 meters in the air. Have your camera ready and stay on the windside of the geyser!
Þingvellir National Park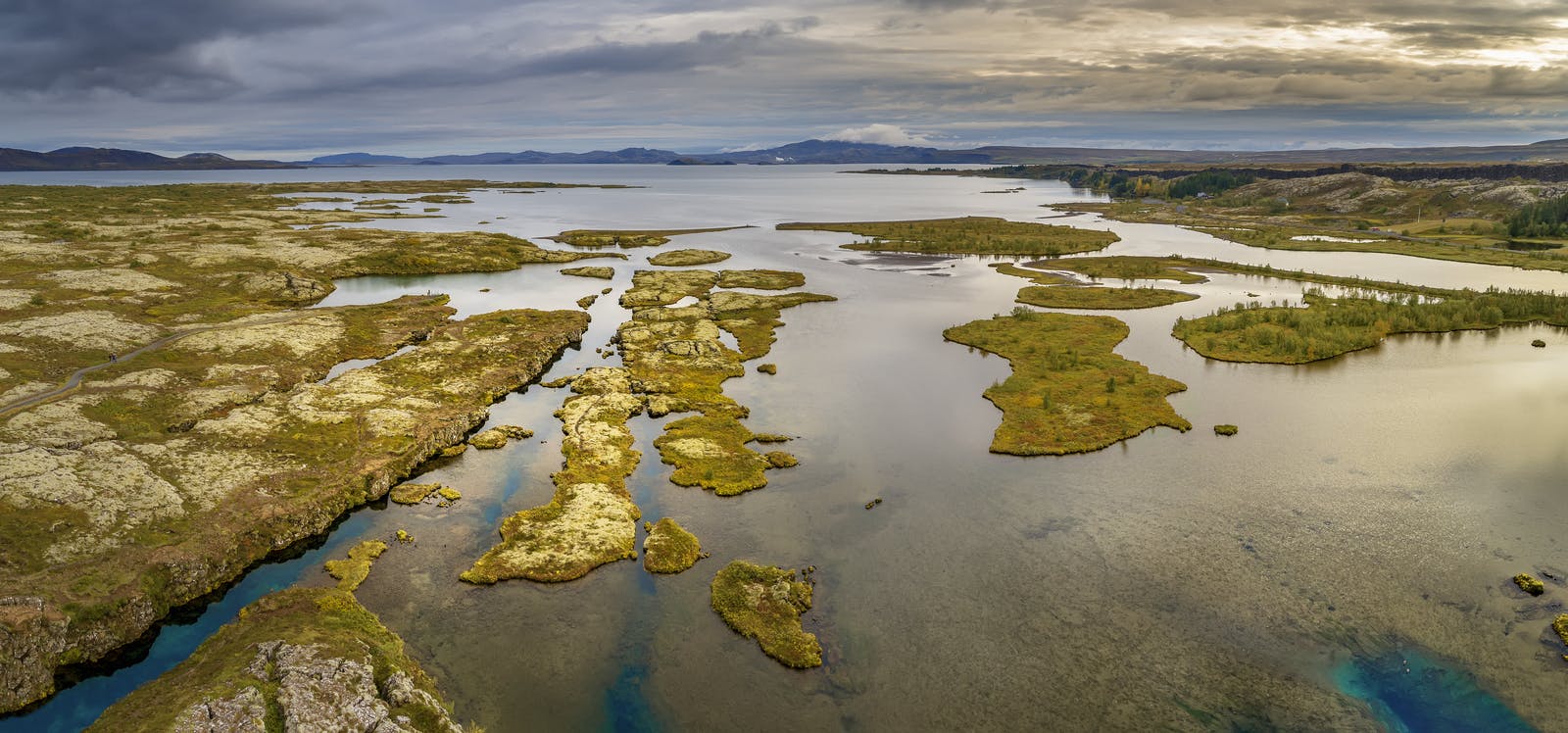 Þingvellir - the historical and geological treasure of Iceland
Þingvellir is the historical and geological treasure of Iceland, wrapped in scenic beauty.
From the age of settlement 930 AD until 1789 the Icelandic parliament Alþingi met here, and on the 17th of June 1944, Iceland proclaimed its independence from Denmark at this significant place. Since 2004, Þingvellir is a UNESCO World Heritage site.
In Þingvellir, the tectonic plates drift apart, the crevasses being visible in Almannagjá canyon as well as in Silfra, where it is possible to dive and snorkel between the continents.
The biggest natural lake in Iceland, Þingvallavatn, and the Öxaráfoss waterfall add to the scenic beauty of Þingvellir National Park.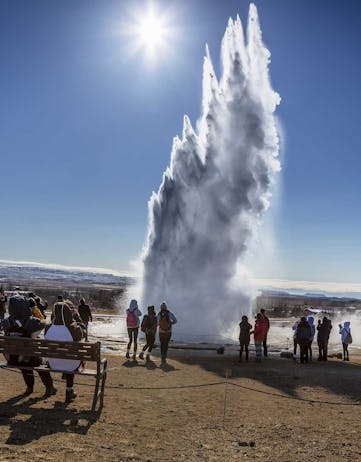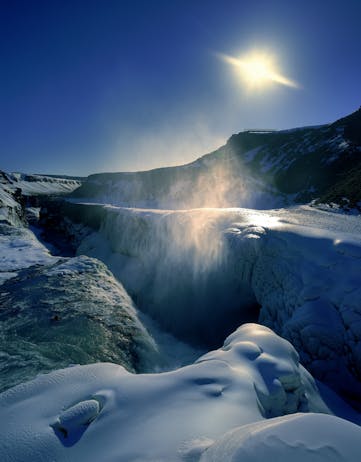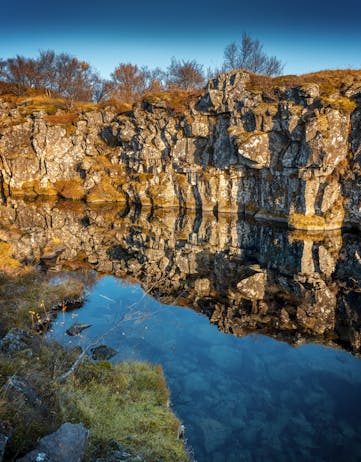 More highlights along the way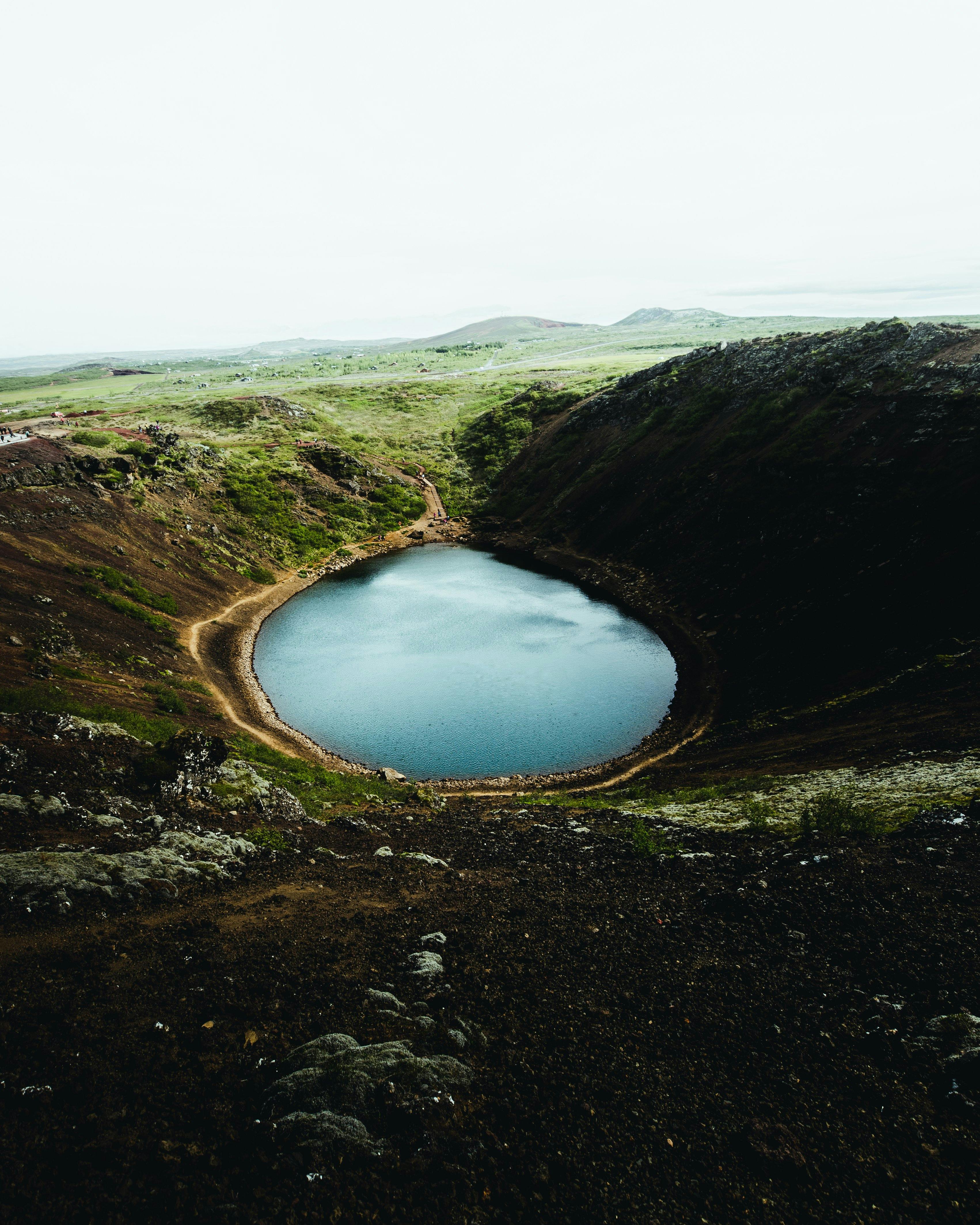 Kerið - one of many more highlights of the Golden Circle
The Golden Circle is mounted with big and small highlights and can be extended at will.
More wonderful sights in the Golden Circle include the volcanic crater Kerið and the historic Bishop's see Skálholt.

The high amount of geothermal energy also supplies the numerous geothermal pools and greenhouses in the area.

Find out more on Visit South Iceland