What is the Golden Circle?
The Golden Circle is the most famous of all scenic routes in Iceland and combines stunning landmarks and historically significant places in a circular sightseeing tour.
Its proximity to Reykjavík and the airport area, as well as the short drive between the sights make it convenient for everyone, to include the Golden Circle tour into their itinerary.
Whether you take only one or more days to explore the Golden Circle, you'll experience some of the most stunning geological wonders, Iceland has to offer!
The Golden Circle and its highlights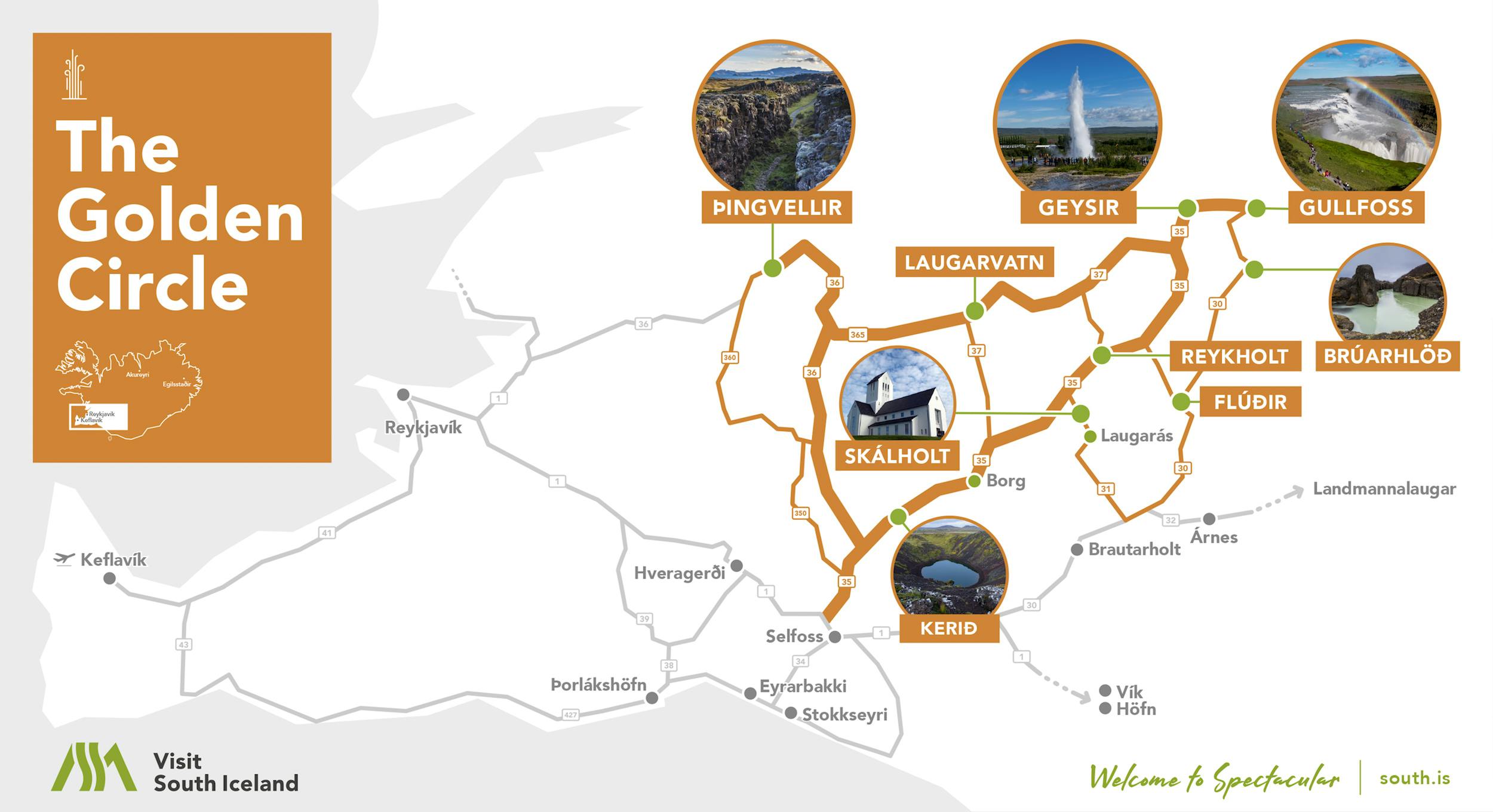 Distance: appr. 250 km from and back to Reykjavík
Travel Days: 1-3 days
Combinations: 

South Coast

, Snæfellsnes,

Ring Road

Best travel time: all year-round
4 & 4 required?: no