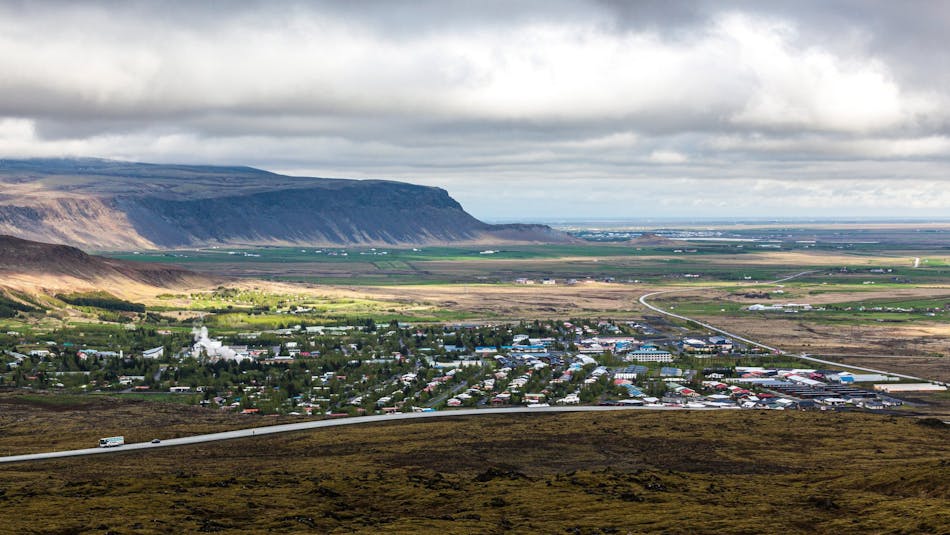 The Town of Hot Springs
Located 45 kilometers east of Reykjavik, Hveragerði (pronounced: KVER-ah-ger-thhi) rests in a large geothermal area where boiling water runs just beneath the earth's surface.
Because of this unique geology, Hveragerði has become known for the glow of its well-lit greenhouses that have been harnessing this hot-water energy to grow fruits and vegetables year-round since the 1920s.
However, there's much more to experience in this village of about 3,000 people.
Reykjadalur Valley
Pack swimsuits and a towel for this three-hour hike to an unbelievably impressive geothermally heated river.  
One of the most popular hiking routes in Iceland, on the outskirts of Hveragerði, is the Reykjadalur Valley, where one can find the Reykjadalur Thermal River, the perfect rest on a long hike. The hike through the valley is filled with steaming vents and mud pools that lead you to the shallow, warm river surrounded by wilderness. The hike towards the river is about 3 kilometers on an easy meandering trail that offers views of canyons and waterfalls, including Djúpagilsfoss. At times the view opens up over the entire colorful valley, and you can see the vast array of white mist and steam rising from the earth.
Be careful not to stray from the main trail as it can be difficult to tell where the mud pools are located, and one risks serious injury from falling through and being exposed to extremely hot temperatures. Thankfully, wooden structures surround the most popular bathing areas to protect the vulnerable landscape.
Once you get to the thermal river, keep in mind that the river is hotter the further up you go,d which is away from its confluence with a cold river. Above the river is Klambragil Gorge, another beautiful hot spring area, with another trail entering Reykjadalur Valley.
There are public bathrooms and facilities at the trailhead, where parking costs 250 Krona per hour. Cakes and light meals are served in the black building, Skálinn (The Lodge), from noon daily. This welcoming café also has a fine collection of gentlemen's clothing for sale!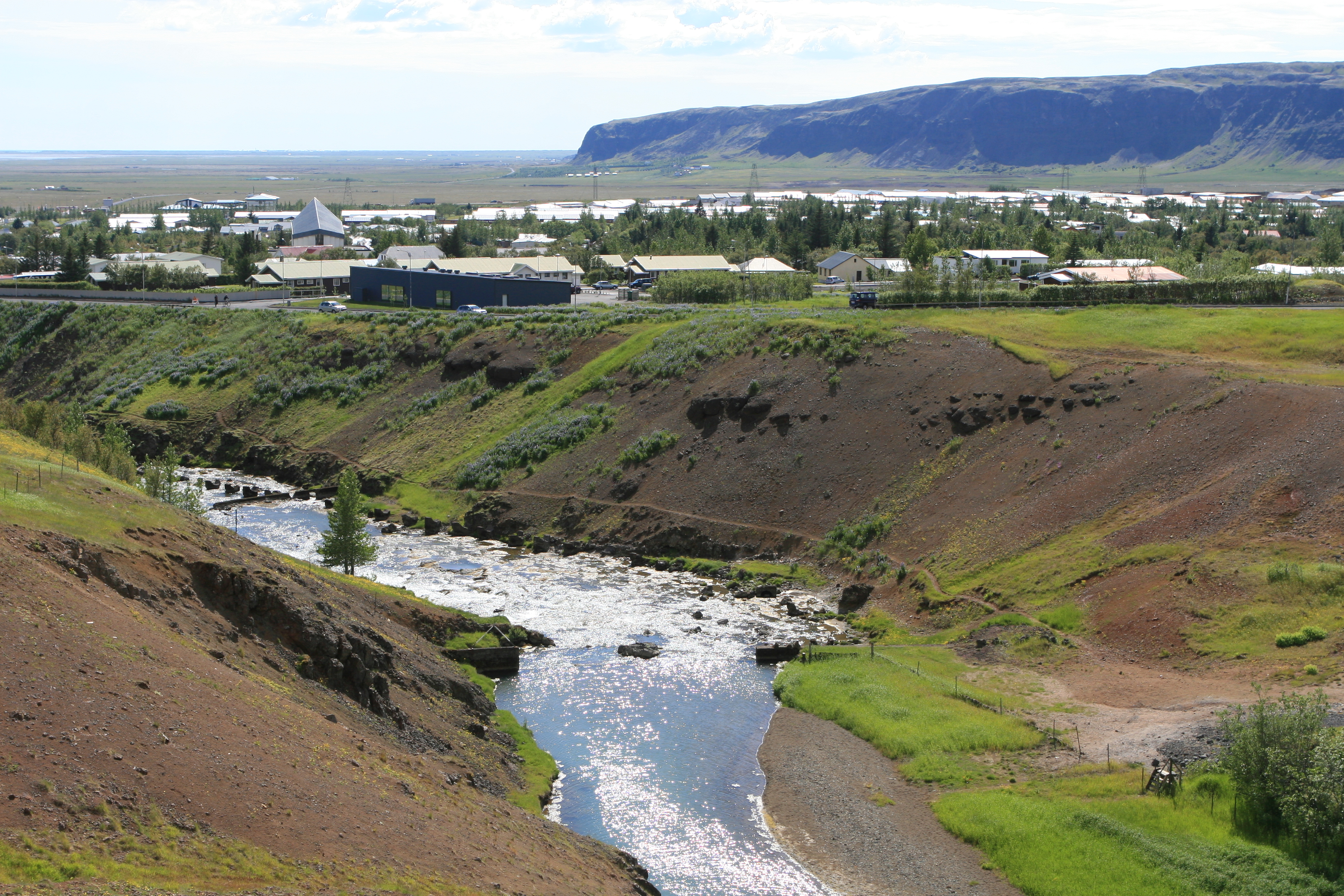 Hveragerði Geothermal Park
Hveragerði Geothermal Park is another attraction centered around geothermal activity. Located in the town center, the park displays all the wonders of geothermal activity with a focus on the way Icelanders have used it to survive in the area for centuries. The park allows visitors to try boiling an egg over a steaming vent or observe the traditional underground bread baking process and taste the resulting warm, chewy bread. Visitors can also try a natural clay foot bath.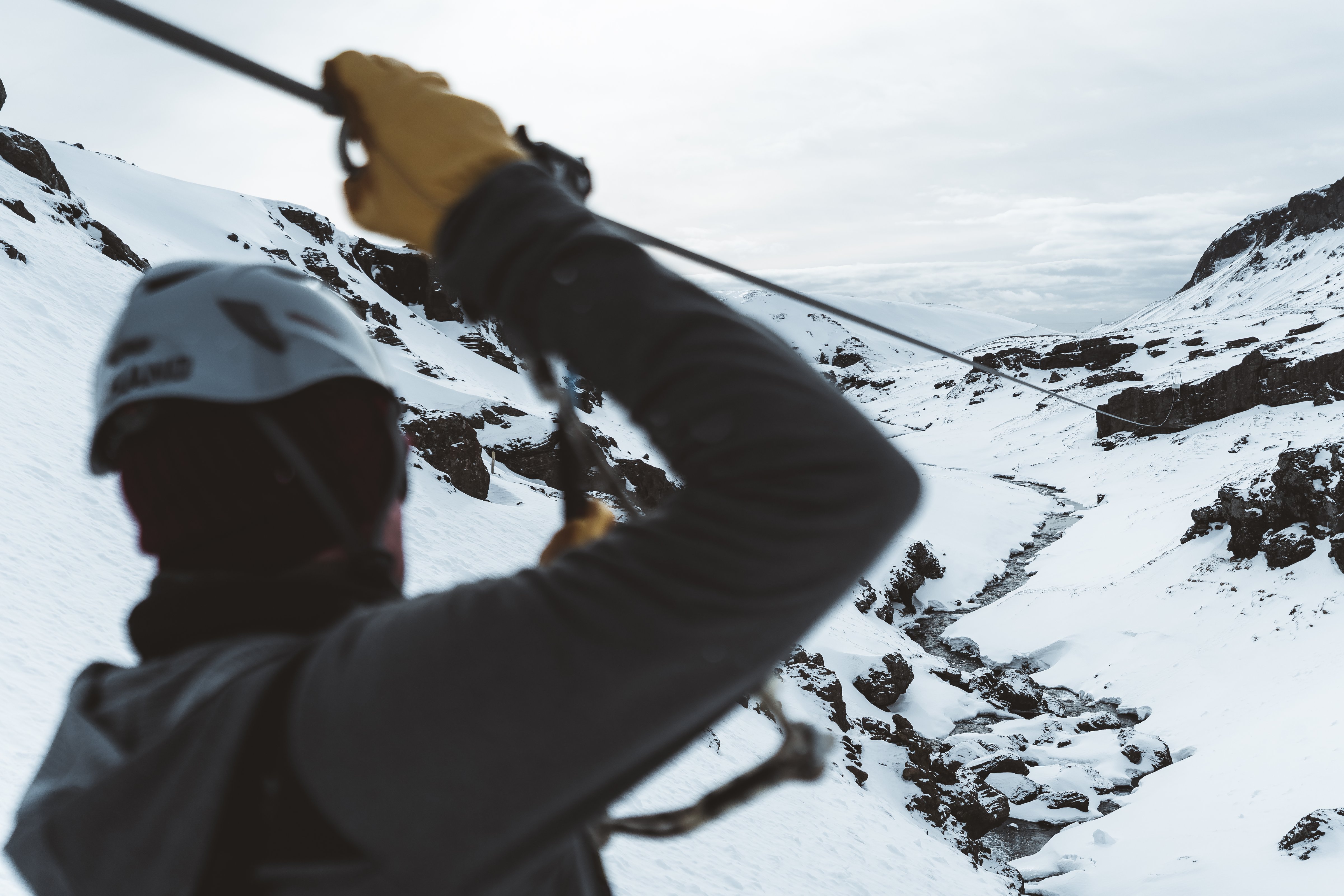 The MegaZipline
The country's longest and fastest zipline, the MegaZipline in Hveragerði, is one kilometer long and takes you over the green rolling valleys below the Kambar plateau, reaching speeds of up to 120 km/hr. You can ride in the seated harness or choose the one that allows you to soar headfirst like Superman. There's also a 'free-fall' option that allows riders to plunge 13 meters, a thrilling experience of weightlessness. Opens in the summer of 2023.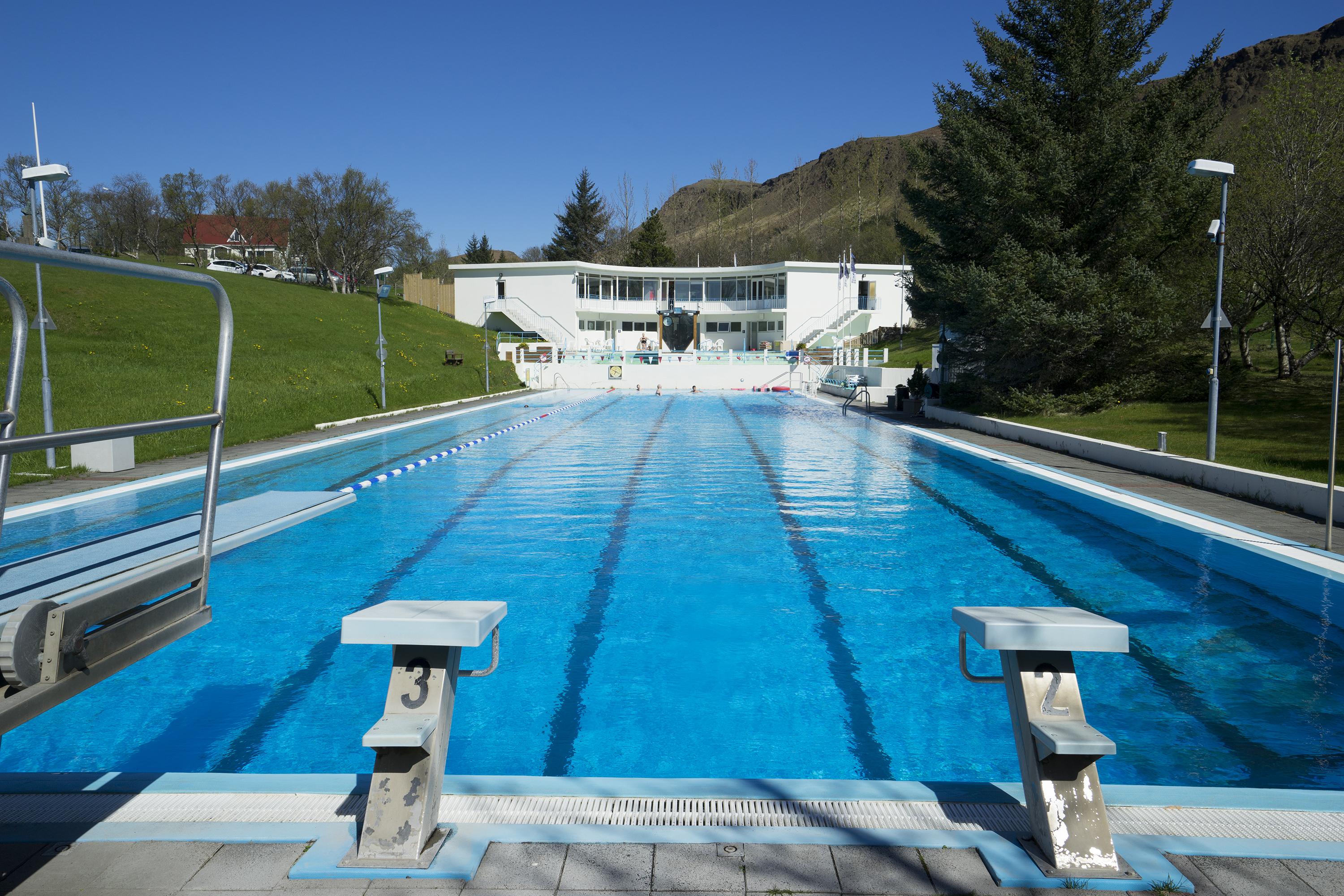 Hveragerði Swimming Pool
Hveragerði's outdoor swimming pool was once Iceland's largest pool. The pool and its hot baths are surrounded by greenery and are a great place to relax after a day of hiking and, in the right season and conditions, ideal for catching a glimpse of the Northern Lights.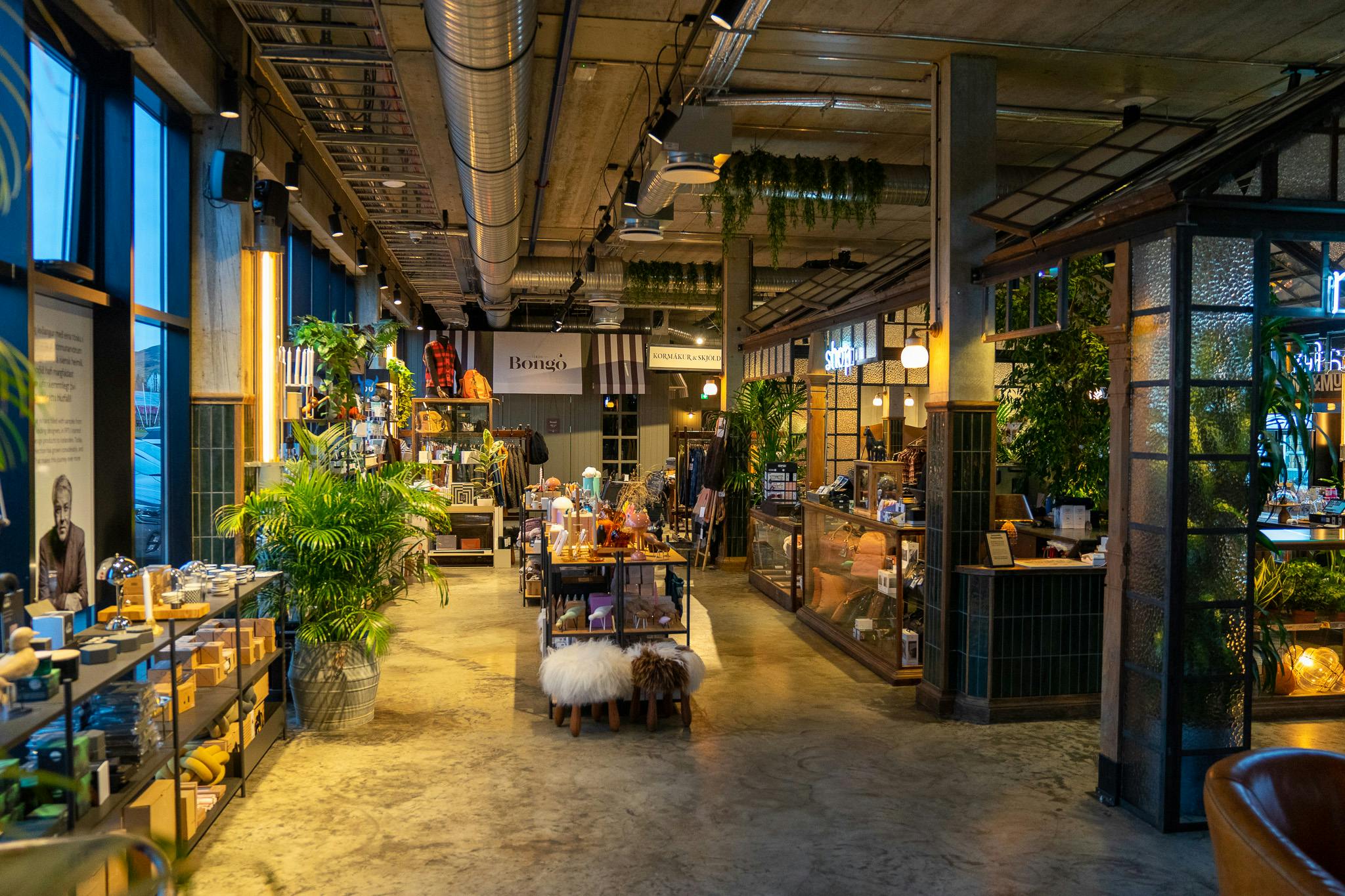 Gróðurhúsið Food Market
Gróðurhúsið is an indoor food court with seven vendors - noodles to fried chicken - with excellent vibes and interior design fitting to the name, meaning 'The Greenhouse.' Attached is a design shop and the lobby of The Greenhouse Hotel – one of many places to stay.
Hveragerði Earthquake Exhibition
A 2008 earthquake that shook Iceland's South Coast has now become an exhibition located in the center of town in the Sunnumörk Shopping Center. On the museum floor, a crack resulting from the earthquake can be seen. If that's not enough, try the earthquake simulator.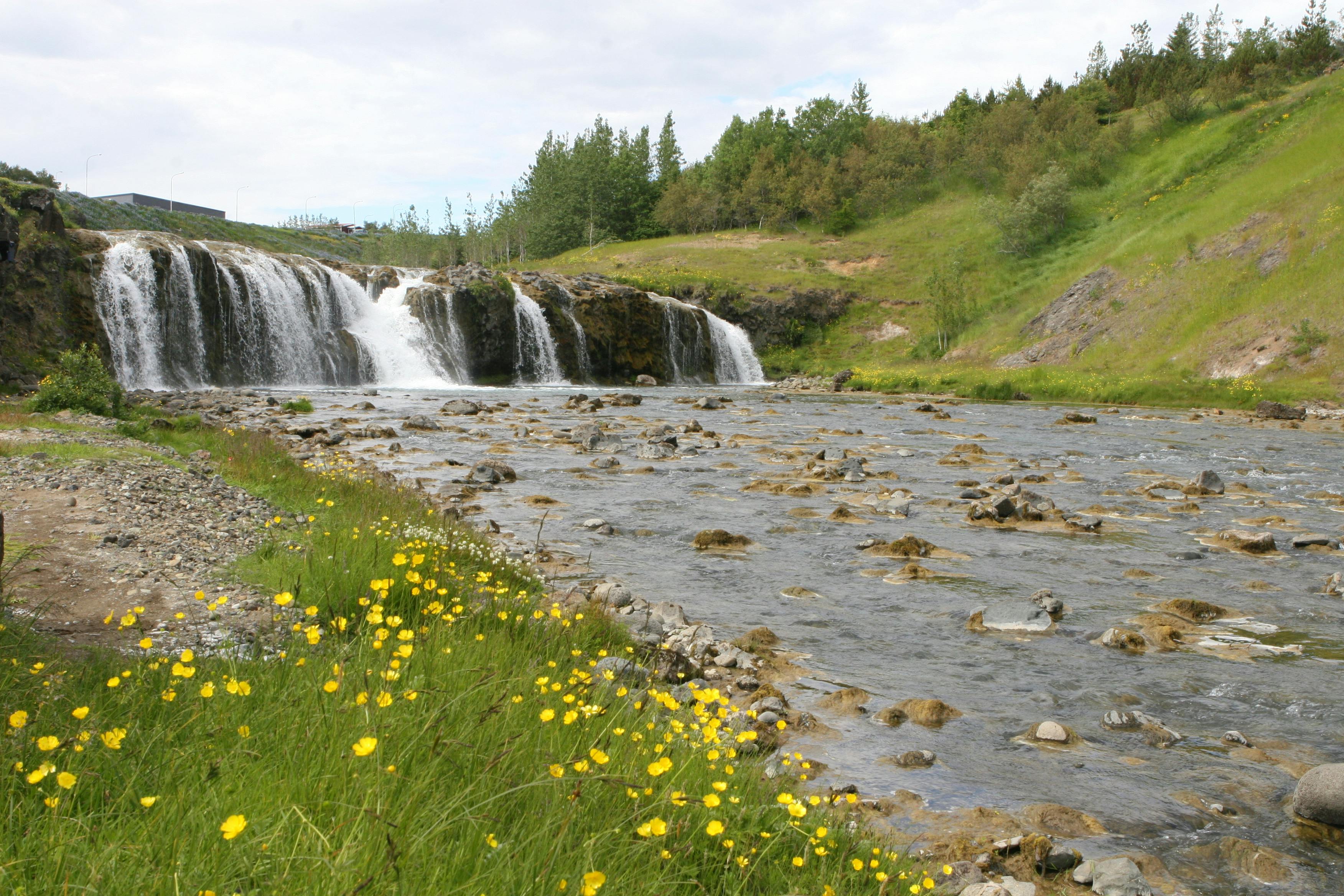 NLFI Rehabilitation and Health Clinic
Unsurprisingly, a town renowned for its hot springs would have a serious spa clinic. For a weekly rate, NLFI Rehabilitation and Health Clinic guests check into a program that includes pools, hot tubs, steam baths, deep-heat mud baths, massages, and an organic diet. The clinic commands a lot of respect in Iceland, having been operated since 1955 by the Nature Health Association of Iceland.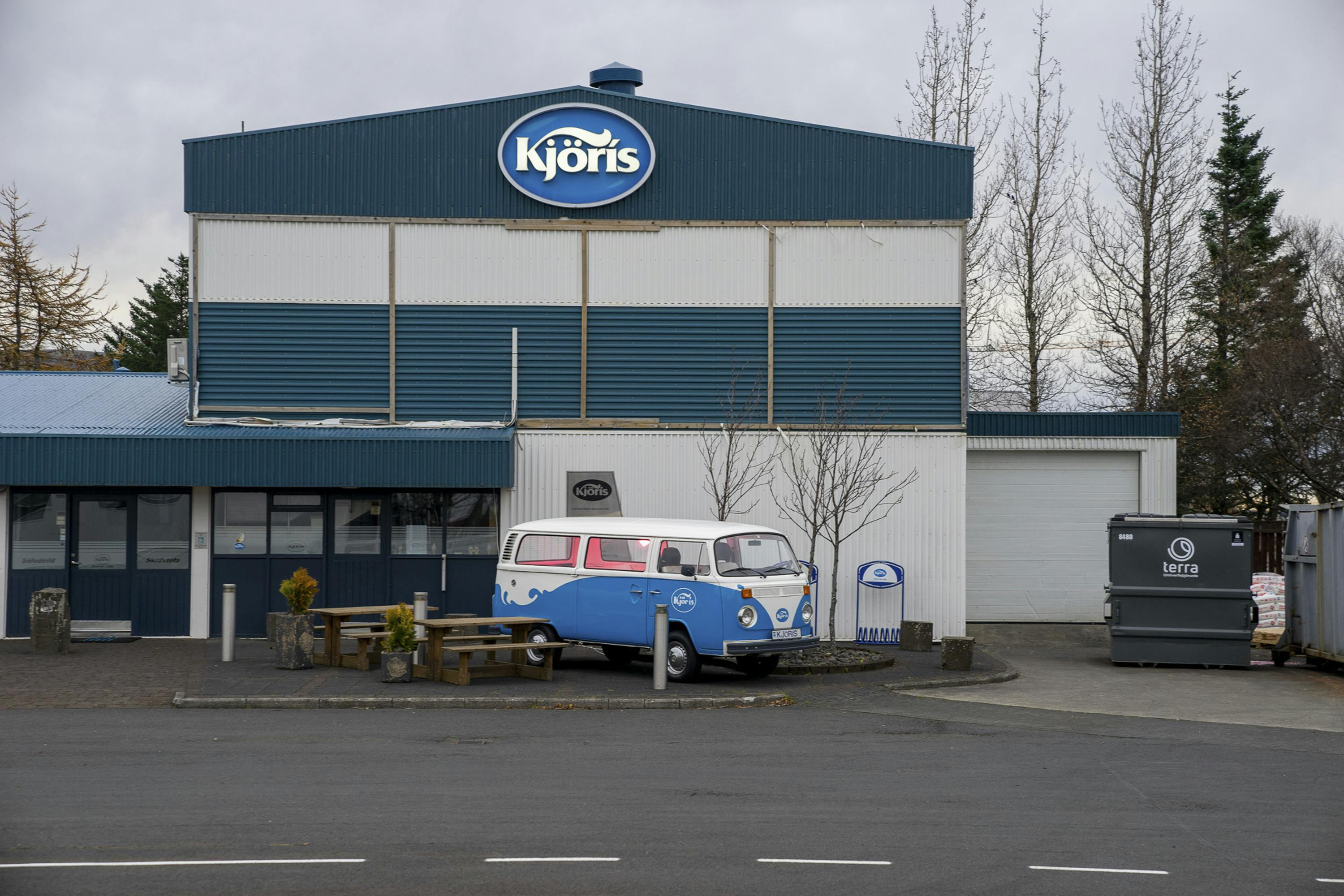 Kjörís Ice Cream
Iceland's lasting cliché as the land of 'fire and ice' takes a slight bend in the hot spring town: Fire and ice ... cream. The largest factory in Hveragerði, since 1969, is the ice cream manufacturer Kjörís brand ice cream and various frozen treats. So, naturally, you have to get an ice cream at Bongó ísbúð (inside Gróðurhús) or Ísbúðin okkar (inside Sunnuhlíð) - if not both places. Popsicles and ice cream bars from Kjörís are, not surprisingly, popular in Hveragerði and sold throughout Iceland.