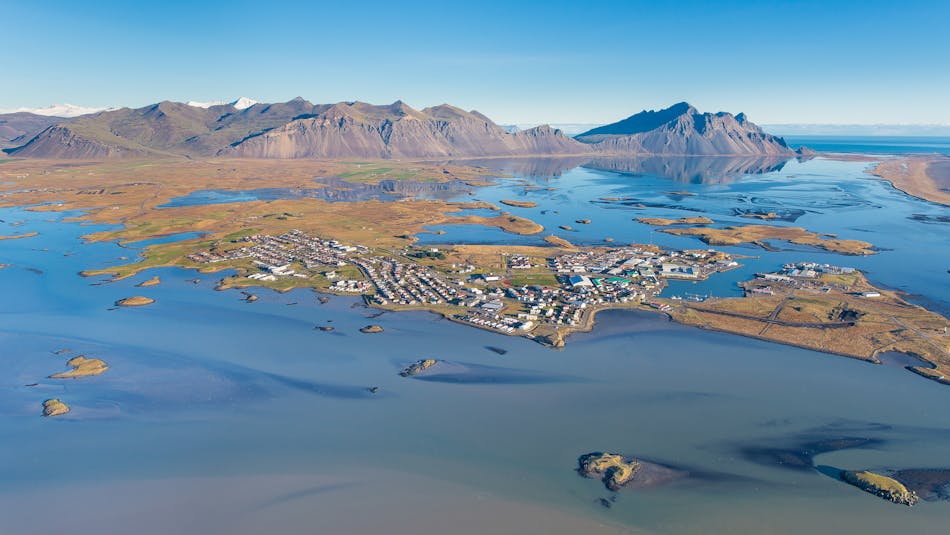 Discovering Höfn: Iceland's Coastal Charm in the Kingdom of Vatnajökull glacier
Höfn, a charming fishing town in the Hornafjörður vicinity in southeastern Iceland, serves as the region's primary hub. Renowned for its delicious seafood and stunning surroundings, it offers a gateway to numerous natural Icelandic attractions, most notably the colossal Vatnajökull glacier.
Nestled at the base of Vatnajökull National Park, Höfn is a short drive away from awe-inspiring glacier lakes and ice caves. From here, one can feast their eyes on impressive sights: outlet glaciers streaming like icy rivers from Vatnajökull's ice cap, panoramic seascapes, the mighty Hornafjarðarfljót glacier river, and the uniquely shaped Vestrahorn mountain, standing sentinel over the town.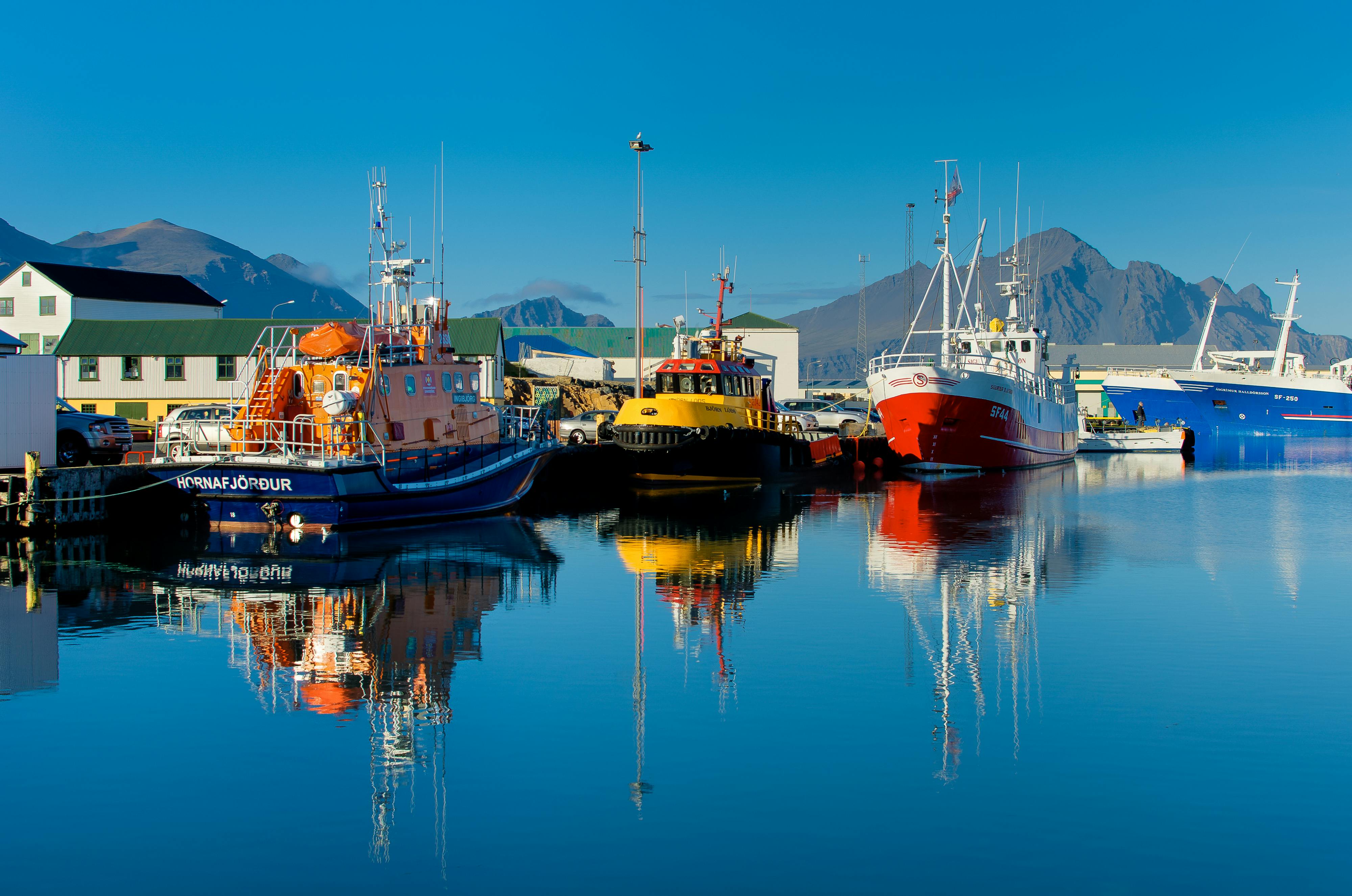 Höfn: The Harbor Town with a Taste for Excellence
Höfn, translating to 'harbor', uniquely claims the title as the sole harbor town on Iceland's south coast. In recent years, this charming seaside town has distinguished itself as a gastronomic center, with restaurants that serve fresh, locally-sourced seafood. Höfn and its vicinity also offer an array of accommodation options, positioning it as an ideal base for adventurers seeking to explore the wonders of the surrounding region.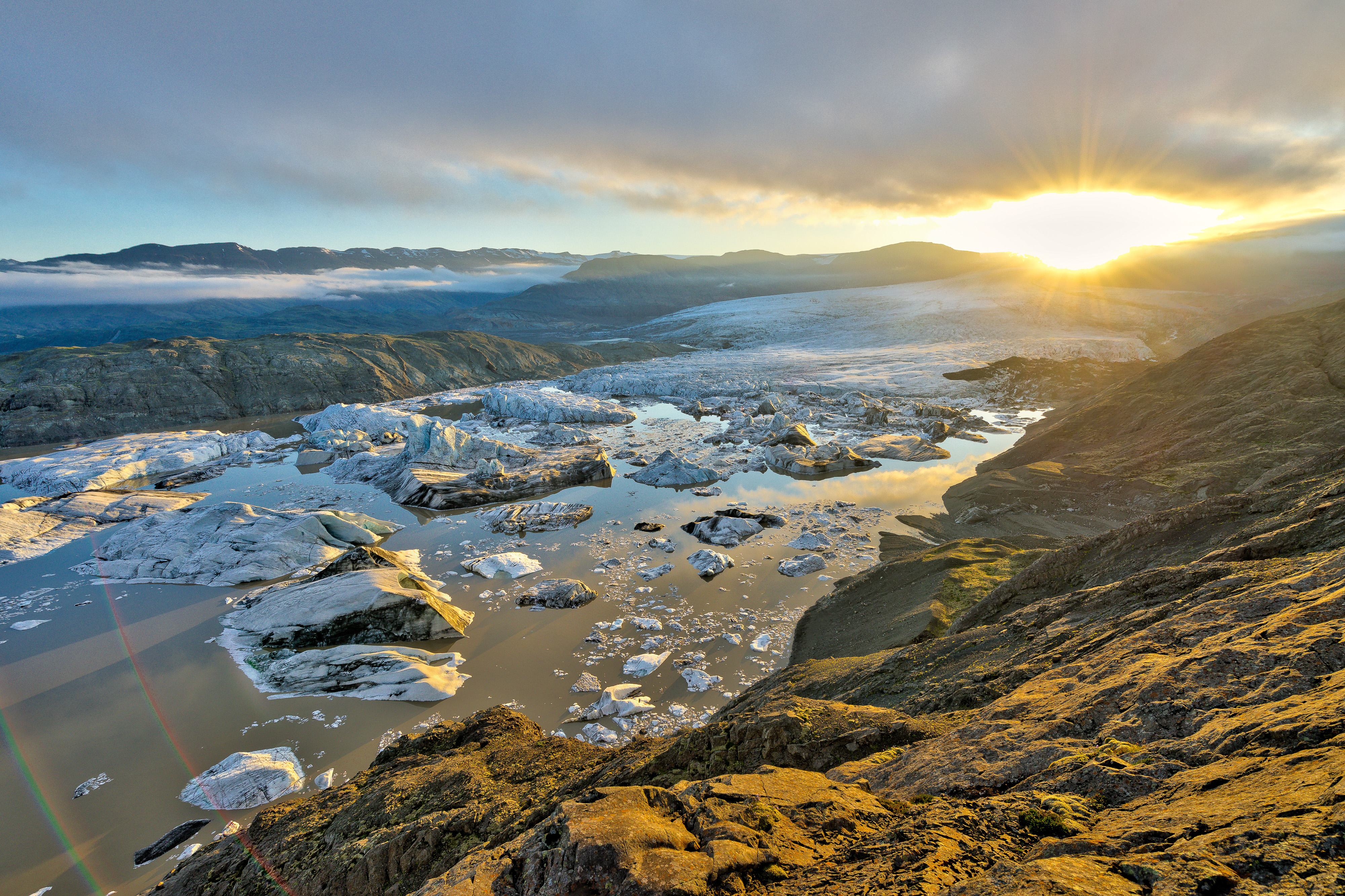 Exploring Höfn and Hornafjörður: Ideas for Activities and Notable Attractions to Experience
1. Discover Vatnajökull National Park: Explore the breathtaking landscapes, ice caves, outlet glaciers and glacier lagoons within the vast Vatnajökull National Park, which is easily accessible from Höfn. An ideal place to start is The Vatnajökull National Park Visitor Center located near the harbor in the historic store building, Gamlabúð, which serves as an information center for Vatnajökull National Park and Hornafjörður area. It also houses a souvenir shop and an exhibit about the region's geology, glaciers, and cultural traditions. 
2. Explore the ice. Several tour operators offer captivating experiences to explore the glacier. Engage in activities such as ice cave exploration, scenic glacier hikes, snowmobile rides, and super jeep tours. Check the Visit Iceland database for tour options.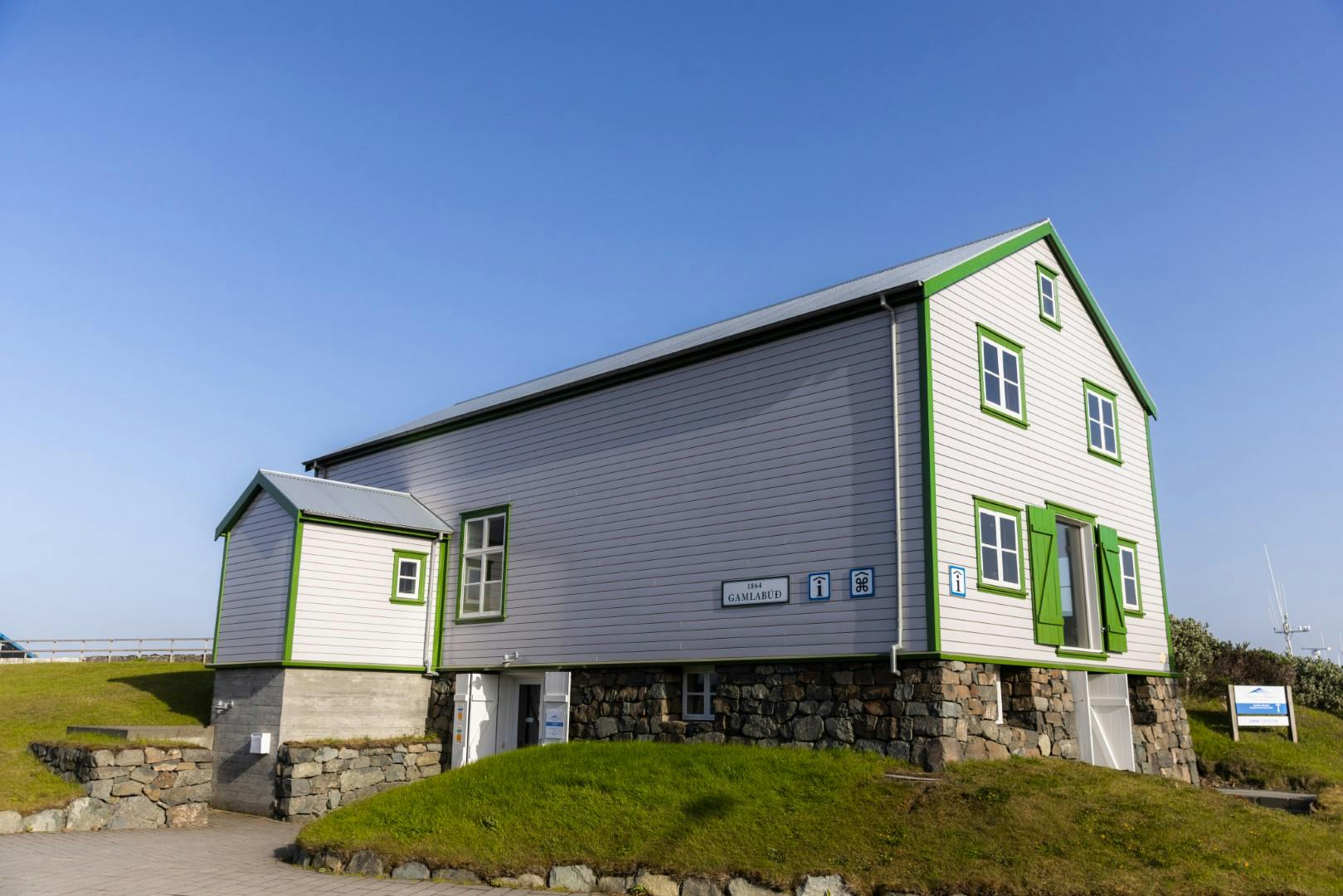 3. Take a Nature Walk in Ósland: Hike through nature and space on The Nature Trail. The Nature Trail, or "Náttúrustígur," in Höfn's Ósland conservation area, is a haven for hikers, birdwatchers, and nature enthusiasts. Once an island, Ósland is now home to abundant birdlife, including Arctic Terns during nesting season. Walking paths loop around Óslandstjörn pond, revealing panoramic views of Öræfajökull glacier and Vestrahorn mountain from Óslandshæð hill. This hill also hosts a memorial for lost fishermen and an intriguing solar system model, with planets scaled down over 2.1 billion-fold along a 2.8km trail. The path along the banks of Hornafjarðarfljót river also offers a great chance of spotting harbor seals. 
4. Indulge in Local Cuisine: Savor the renowned seafood of Höfn, especially the delicious langustine dishes. Explore local restaurants and seafood food trucks to experience the town's culinary delights.
5. Learn at Höfn Local Museum: The Cultural Center in Höfn is a hub of six distinct museums, each with its own focus: regional history, maritime activities, natural history, art, book collection, and district archives. A dedicated research department operates alongside these museums. Currently, exhibitions can be viewed at the library, Verbúðin in Miklagarður, and Svavarssafn. Entry is complimentary, making the exploration of Höfn's heritage accessible to all.
6. Those seeking slow and mindful travel should check out the Local Guide in Höfn offering relaxed activities such as yoga, mindfulness hikes and kayaking.
7. Visit The Thorbergur Culture Center (Þórbergssetur) situated in Hali within the district of Sudursveit. The Þórbergssetur Culture Centre stands as a tribute to renowned Icelandic author Þórbergur Þórðarson (1888 – 1974), who was born in the same locality. The center showcases a heritage museum with special exhibitions dedicated to both Sudursveit district and Þórbergur Þorðarson's life and literary contributions. Þórbergssetur also hosts a fully licensed restaurant, offering an array of dishes including home-baked cakes, coffee, and local specialties like farm-raised Arctic char and traditional Icelandic lamb dishes. Hali is located by the Ring road no. 1 between Jökulsárlón glacier lagoon and Höfn.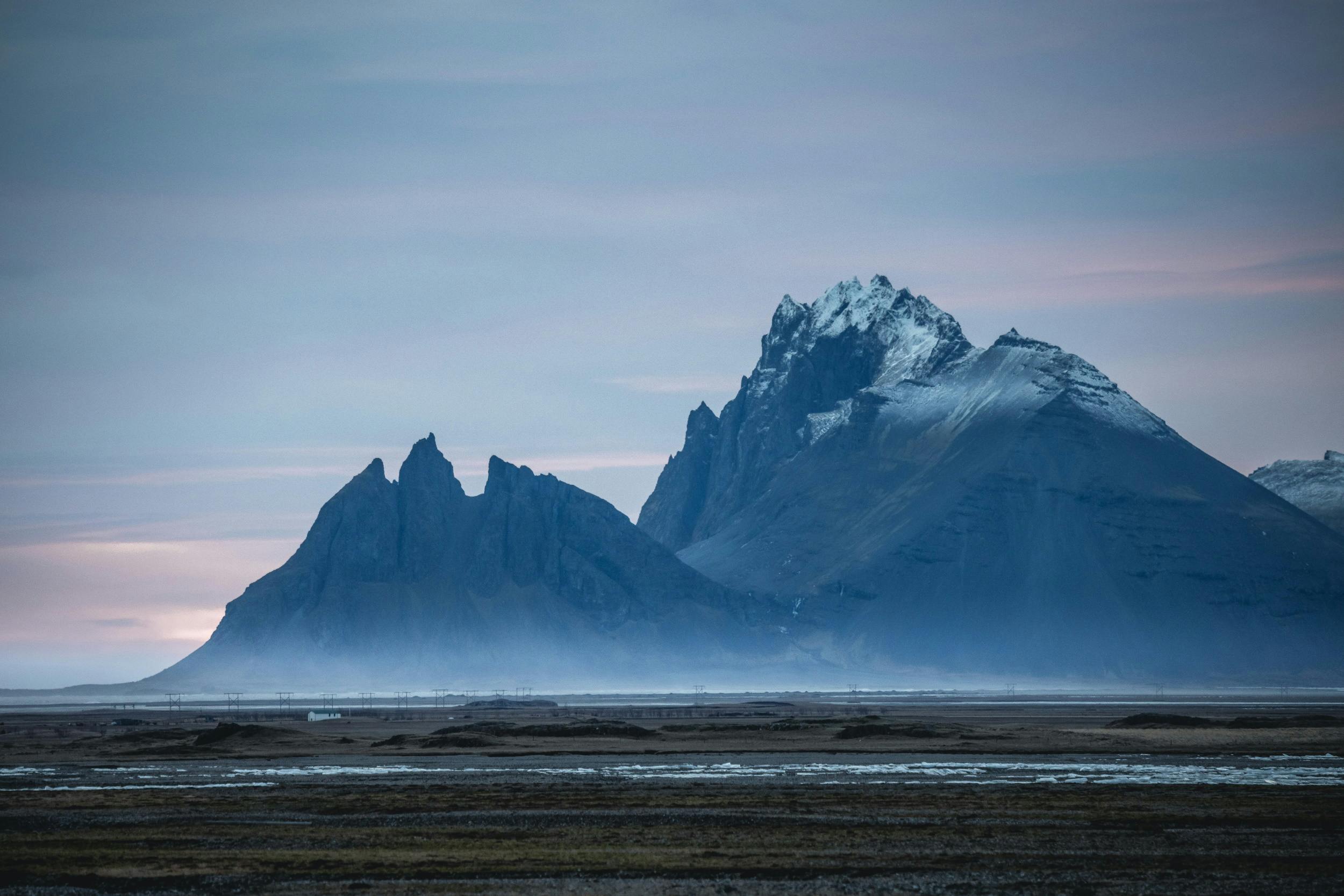 8. Discover Stokksnes Peninsula: Embark on a journey to the nearby Stokksnes Peninsula, known for its stunning black sand beaches, dramatic mountain views including Vestrahorn "the Batman mountain", and excellent photography opportunities.
9. Revitalize with a dip in a geothermal pool at the local Swimming pool in Höfn which offers hot tubs and saunas. Alternatively, you can visit the nearby and more pristine wellness center Hoffell hot tubs for a rejuvenating experience.
These are just a few highlights, but Höfn and its surrounding areas offer a multitude of experiences for nature lovers, outdoor enthusiasts, and those seeking to immerse themselves in Icelandic beauty and culture.
Find out more at Visit South Iceland and Visit Vatnajökull.