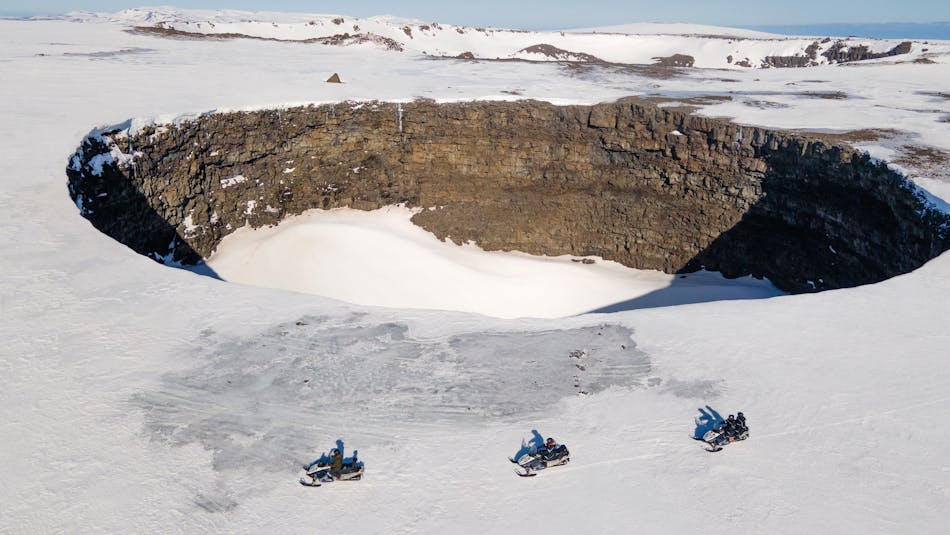 Take your pick, traveling on snow 
Winter activities can be extremely calm or extremely adventurous, all depending on the mode of transport. Here we walk you through the highlights.
Rule one: Follow the snow. That can mean traveling from Reykjavík and the balmy southwest to the northern half of Iceland. The season for winter sports runs from November to May.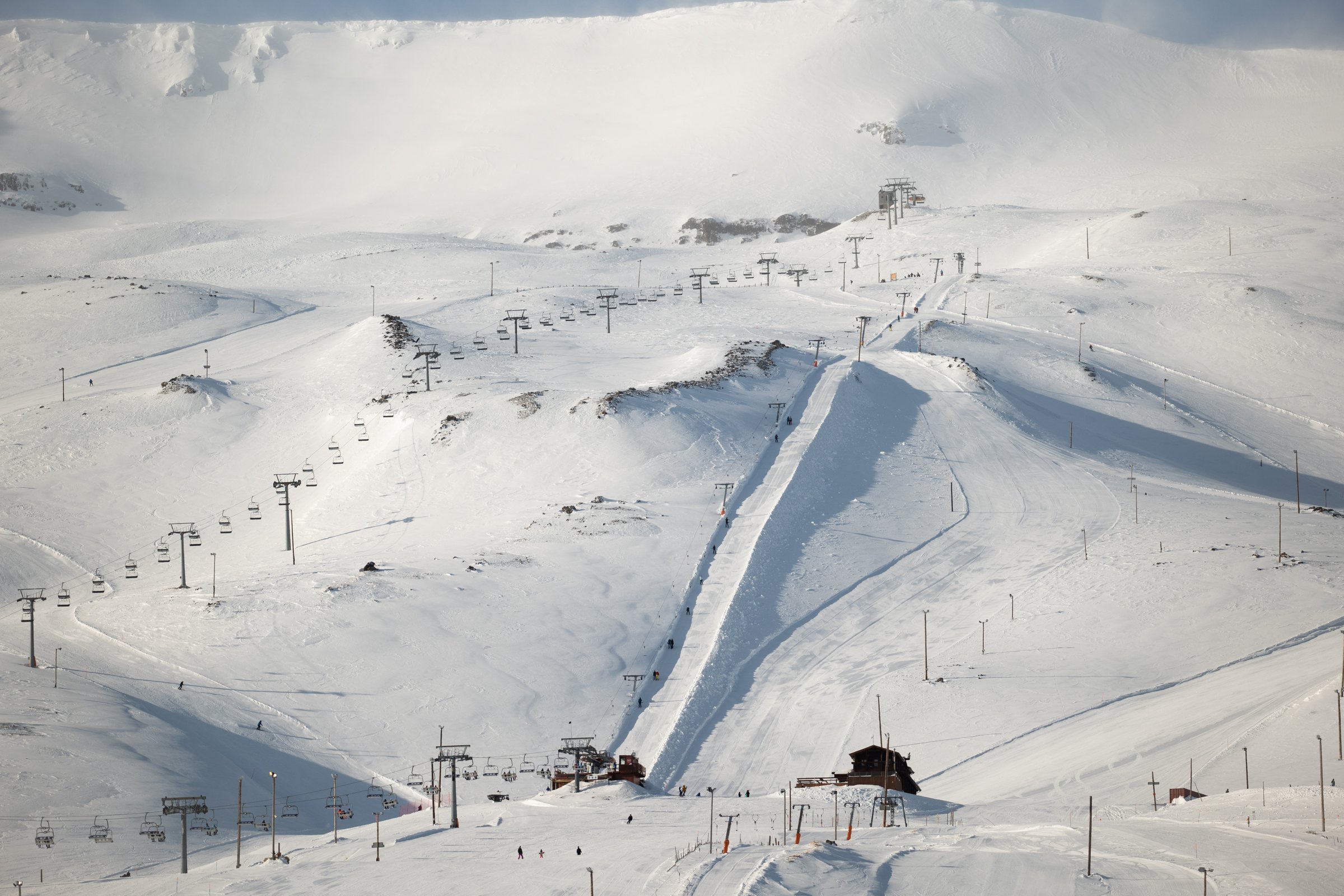 Alpine skiing and snowboarding: Hlíðarfjall (Akureyri) and Bláfjöll (Reykjavík) 
Only a 20 minute drive from Reykjavík, the mountains of Bláfjöll have a ski resort operated by the City of Reykjavík. The longest of three chair-lifts is the 1.068m Nýja stólalyftan that opened in 2022; another seven slopes of varying length and difficulty have disk lifts. Rentals are available. A bus shuttle makes five stops in Reykjavík.  
The groomed ski slopes of Hlíðarfjall, the mountain looming over Akureyri, are considered Iceland's best – and they typically stay open for longer than elsewhere due to the volume of snow. A good time to visit is from February to April, when days are long and bright. The longest slope is 2.3km, accessible via the 4-seat chairlift Fjarkinn. Rentals are available. 
Nearby Akureyri are three local ski areas worth trying: Siglufjörður Ski Area by Siglufjörður, Tindastóll by Sauðárkrókur, and Björgvinsstaðafjall by Dalvík. Note that ski lifts close down in strong winds; always check ahead.
Cross-country skiing: Local tracks and off-beat routes 
Both Hlíðarfjall and Bláfjöll have excellent cross-country tracks, equipped with flood lighting until 10pm each day. Public parks and forests are another popular places for ready-made tracks. To name a few - for each region - are Kjarnaskógur in Akureyri, Heiðmörk in Reykjavík, Tungudalur in Ísafjörður and Oddsskarð by Eskifjörður.
Off-track cross-country is possible with guided tours, often allowing for exclusive access to hiking routes popular over the summer. For instance, a 5-day tour explores Landamannalaugar with day tours from its hiking hut. Another tour led by Icelandic Mountain Guides travels the legendary Sprengisandur highland crossing from south to north. 
Snowshoeing tours are another alternative, less expensive, and do not require the experience needed to cross-country ski with a group. Tours are available in Jökulsárgljúfur Canyon.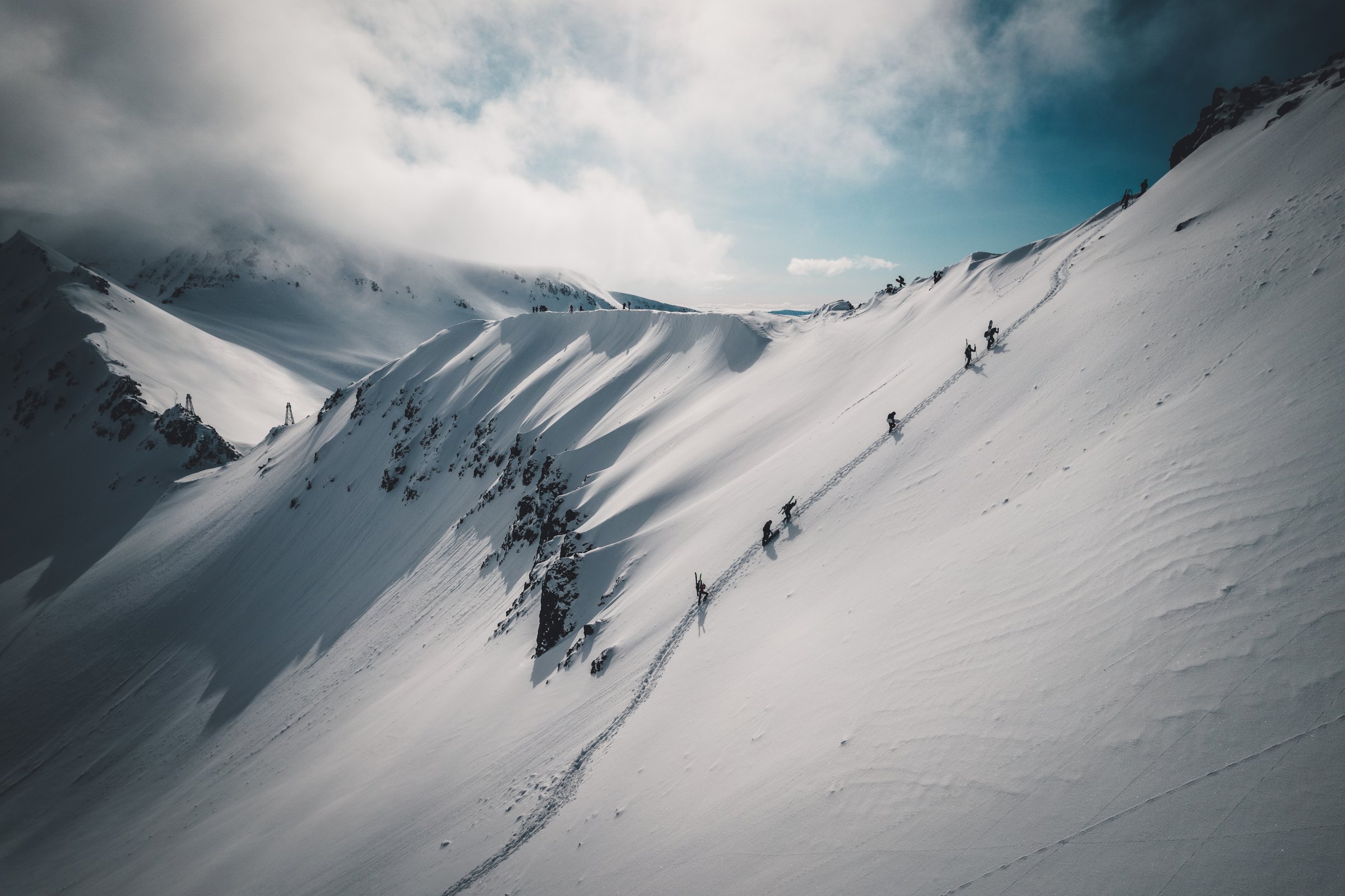 Off-piste skiing: Snowcats, helicopters, and sail boats
The best opportunities for off-piste mountain skiing (or backcountry skiing) are by Eyjafjörður in the north, Ísafjarðardjúp in the west, and Fjarðabyggð in the east. 
Mountains Múlakolla (by Siglufjörður) and Kaldbakur (by Grenivík) are popular for off-piste skiing in northern Iceland and thus the entire country: the north leads the way servicing this growing niche in winter tourism. Tour operators offer rides up on snowcats, and over winter, much of Iceland's helicopter fleet is based in the area for heli-skiing. Most high-end action is based on the Troll Peninsula, in and around Siglufjörður. 
In the Westfjords, sailboat tours are available, using the vessel essentially as a mountain hut moving from one fjord to the next at Hornstrandir Nature Reserve.
Glacial mountain skiing is usually done around spring, April and May, when daytime temperatures on the glaciers are below zero.  These tours are largely hiking trips, using the skies to descend.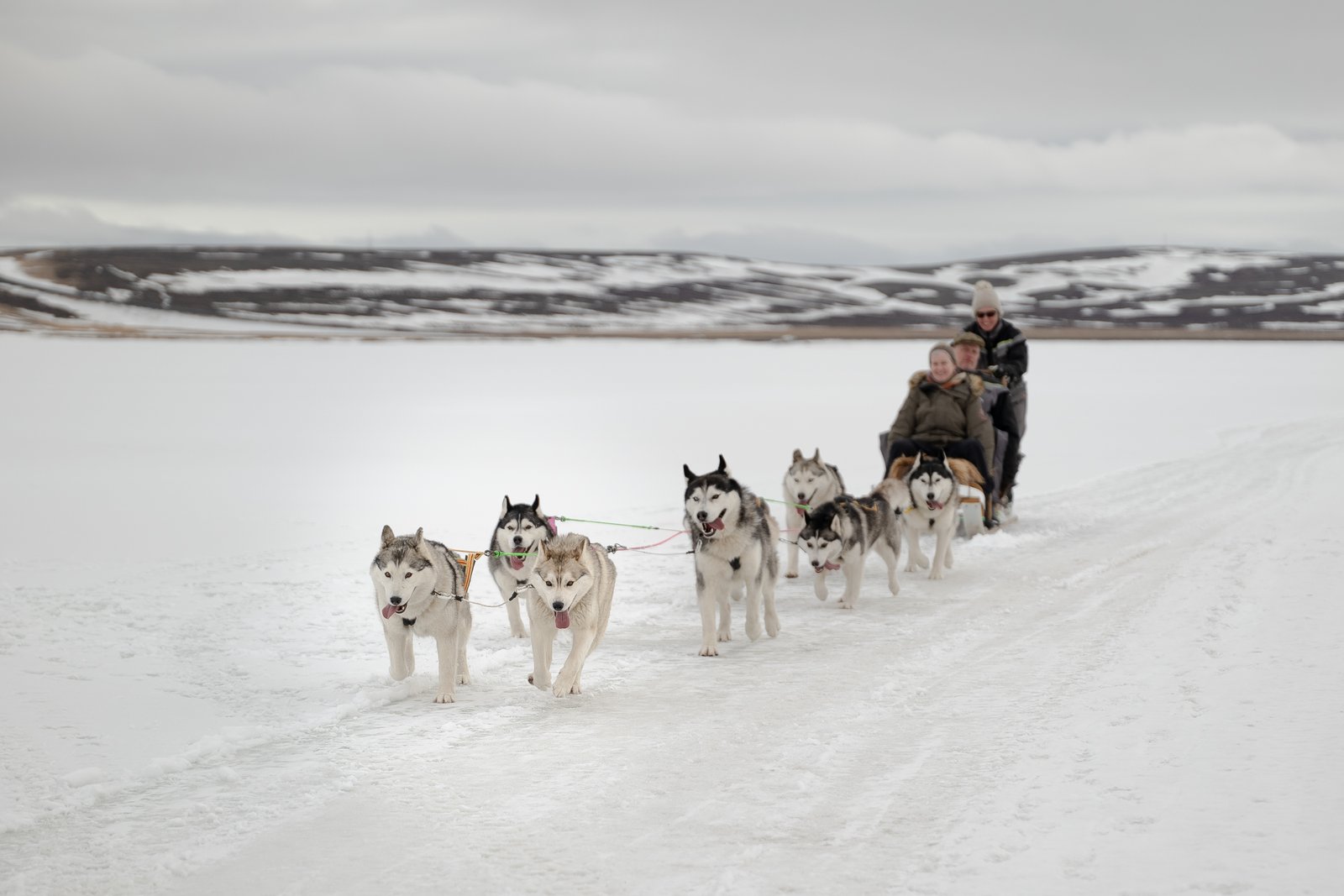 Snowmobiling and dog sledding: Endless desolation by Lake Mývatn
Snowmobiling is possible year-round on top of glaciers but over winter travelers can explore areas otherwise inaccessible to motorized vehicles.
Lake Mývatn, the settlement closest to the highland region, has tours from November to May through frozen terrain steaming with hot springs, on snowmobiles and dog sleds pulled by 28 Siberian Huskies. In March each year, the community by Mývatn hosts the family-friendly Winter Festival. 
Among glacial tours, most take place on the southwest Langjökull. The second-largest glacier in Iceland has spectacular snowmobile routes, with mountains peeking from the ice cap and snow-topped hills bound to get the adrenaline flowing. But most amazing is the endless desolation drivers experience by crossing at high speeds without landmarks. Winter is a magical time.