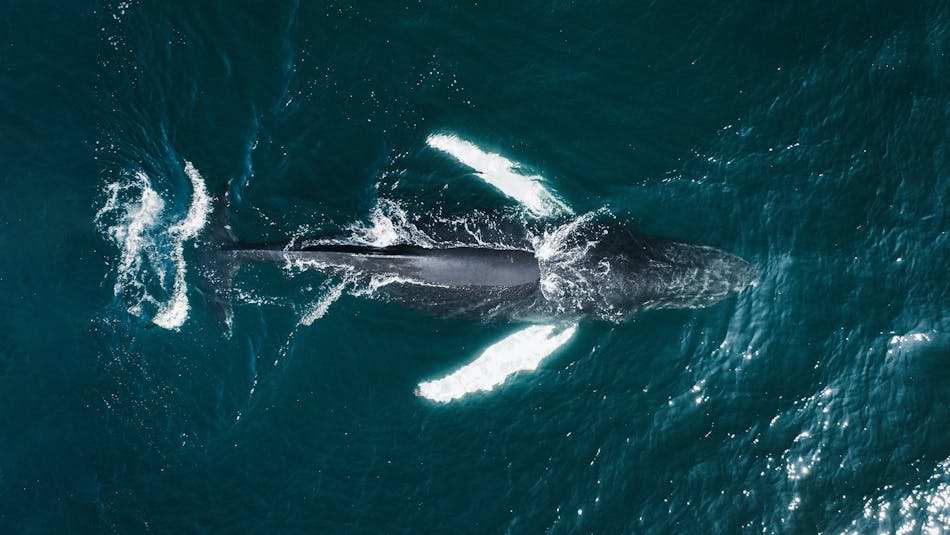 Whale watching in Iceland
Iceland is the perfect location for whale watching. The cold waters off the coast play host to diverse marine life. During the summer months, in particular, the shores become a veritable feeding ground for multiple species of large marine mammals, giving visitors a chance to observe these magnificent creatures in their natural habitat.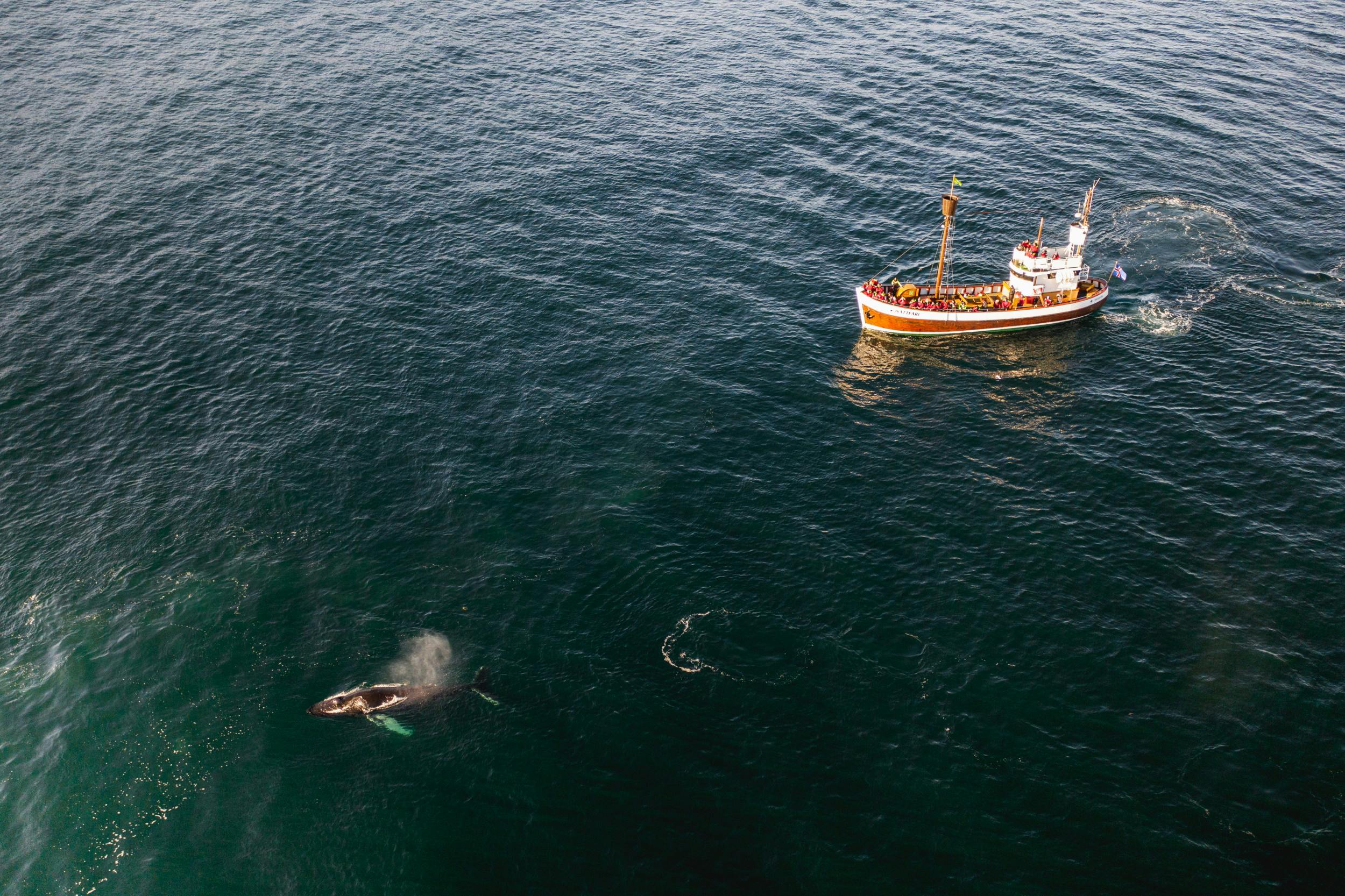 Whale-watching excursions are available widely around the country. Daily tours depart from the Old Harbour in Reykjavík, as well as from several towns in the west and north of Iceland. Húsavík in North Iceland has in some ways pioneered in whale watching, domestically and even internationally, but all whale watching tour operators follow strict codes of conduct in terms of respecting the animals.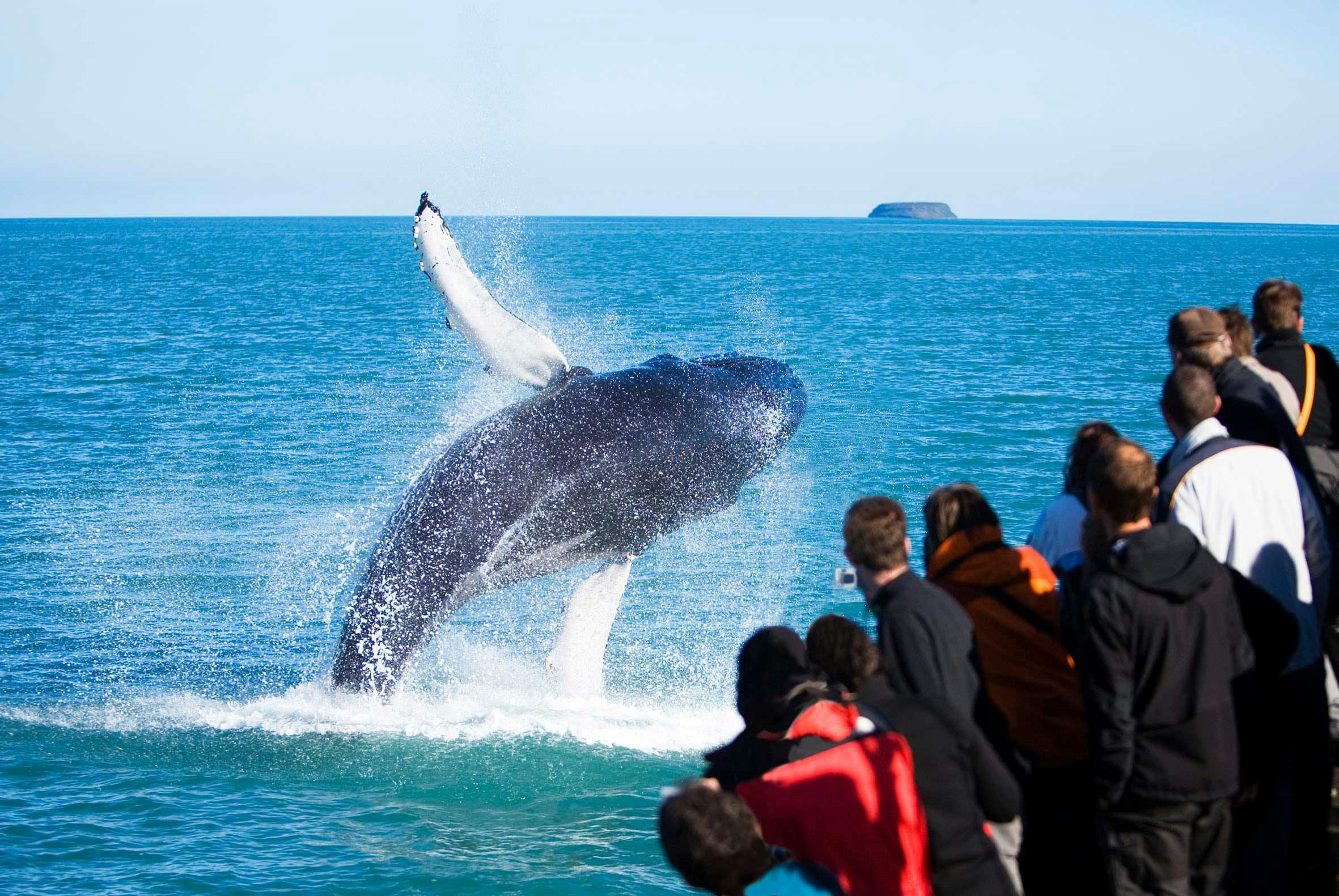 The tours offer a rare opportunity to observe whales in their natural environment, no matter where you depart. The most commonly spotted Cetacea include humpback whales, minke whales, orcas, fin whales, sperm whales, and even the largest animal on the planet, the blue whales.
Alongside the large whales, white-beaked dolphins, harbour porpoises and seals are commonly seen, and occasionally basking sharks. Additionally, a boat tour offers an excellent opportunity to watch sea birds in their feeding grounds - including puffins, gannets, gulls and arctic terns - all depending on the season.
The optimal time for Whale-Watching
The best time to see whales in Iceland is from April until September when several species of Cetacea are frequently spotted. While whale watching tours are less frequent in the winter months, they come with the bonus of beautiful and stark scenery; snowcapped mountains, sunsets, and possibly even the chance to see the Northern Lights.