Have a great weekend - in Reykjavík
Reykjavík is one of the fastest growing capitals in Europe, evident by the robust city center where Iceland's young and increasingly diverse population reinvents world's northernmost capital. 
To get oriented, let's start with some landmarks: Main Street is Laugavegur, buses leave from Lækjartorg Square and Hlemmur, the tallest building is Hallgrímskirkja Church, the modern icon is Harpa Concert Hall and the most popular food vendor, Bæjarins Bestu, a hot-dog stand, is across the road from the world's only genuine penis museum - The Icelandic Phallological Museum. Reykjavík, despite its cosmopolitan vibe, keeps tight to its quirky traits. 
Getting from one end to another is only 3km at most. Guided Walking Tours - departing year-round - are a fun and popular way to explore.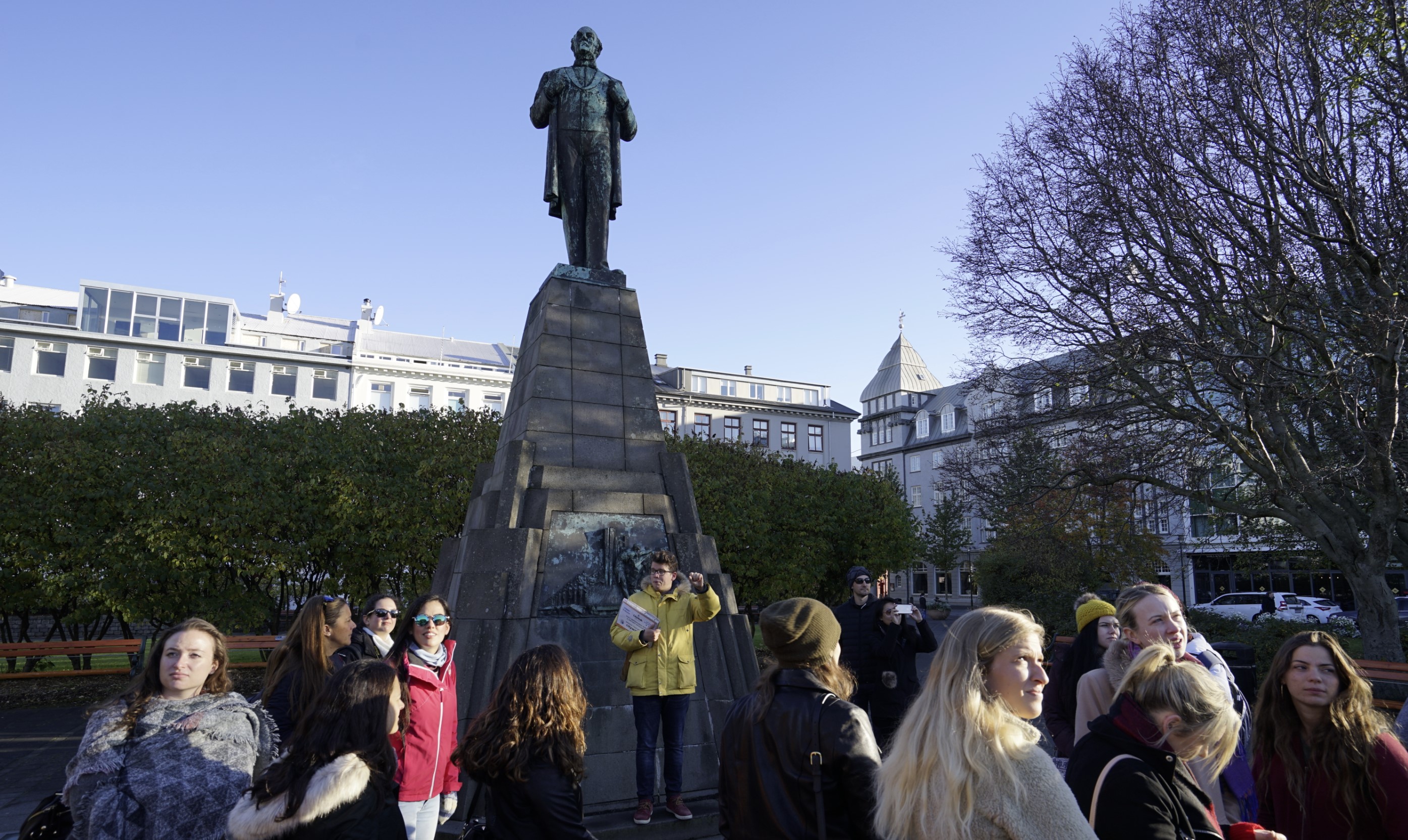 The capital of culture 
Roughly two-thirds of Iceland's population of 370,000 people, live in Reykjavík and the urban sprawl known as the Capital Region. The concentration allows Reykjavík - or Iceland, for that matter - to punch above its weight when it comes to cultural offerings. 
For upcoming events, follow Reykjavík Grapevine, Visit Reykjavík and Tix.is. 
Reykjavík Culture Night, held in August, is the largest one-day event. Read our full festival coverage. 
The National Museum of Iceland houses both permanent and temporary exhibitions. Second in line as a must-visit is the National Gallery of Iceland, showcasing a 20th century collection of paintings. Reykjavík Art Museum at Hafnarhús has the win in modern art. Independent galleries include BERG Contemporary, í8 Gallery, Harbinger, Wind and Weather Window Gallery.
Top Tip: The Reykjavík City Card – available for 72 hours at 8000 Krona - allows entry to most major museums, unlimited rides with Strætó public buses and admission to sundlaug public pools throughout Reykjavík. It's a bargain.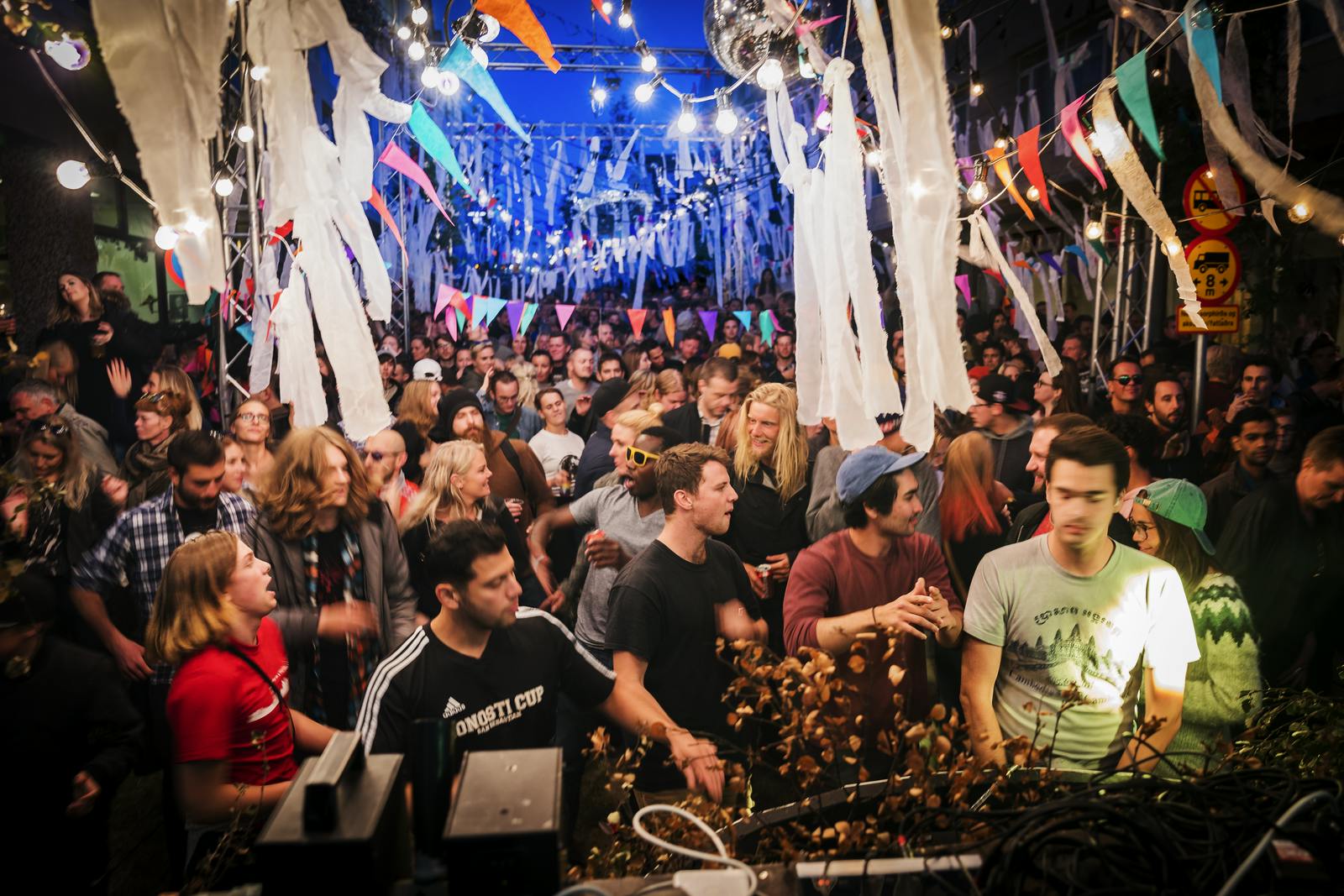 Food and drink: 'Mathöll' and 'djammið' 
On a weekend trip, you can be sure the 'fish of the day' is newly arrived, too. Fishing plays a major role in Reykjavík's economy. Prominent seafood places are found across town, while places at the Old Harbour and Grandi district offer the greatest atmosphere. Another must-try on a weekend trip is Icelandic lamb, served casual (kjötsúpa) or fancy (lambalæri). 
Among many new options, are the mathöll food halls across town. Ever since Hlemmur Mathöll opened at a former bus terminal in 2017, these indoor courtyards with about six to eight food vendors have grown to seven locations, each with its own character: Höfði, Grandi, Kúmen, Hafnartorg Gallery, Pósthús, Borg 29  and Gróska.
Reykjavík is renowned for its weekend party scene that goes strong into the wee hours, and even spills over onto some of the weekdays (especially in summer). Djammið in the capital means 'going out on the town', or you could say pöbbarölt for a 'pub stroll'. Most of the action takes place along Laugavegur. Budget travellers will be pleased to browse this website dedicated to happy hour offers.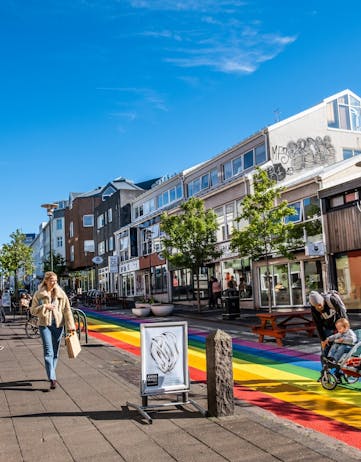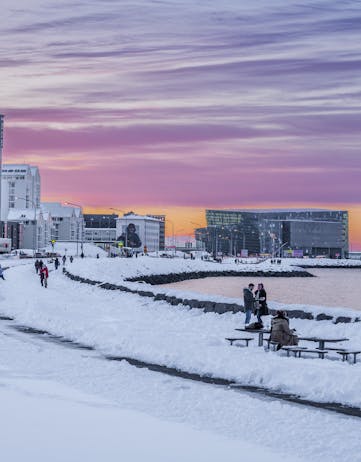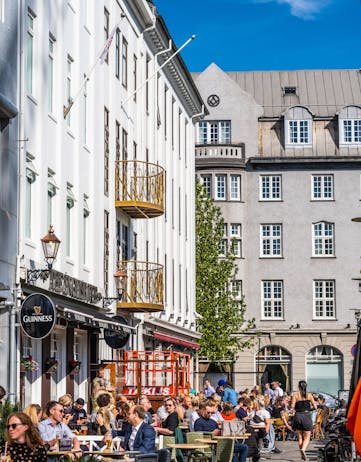 Wellness: Public pools and luxury baths
Hot water is one of few basic necessities people in Reykjavík pay less for than the average European. This geothermal abundance has benefits beyond warm homes and long showers:  every neighborhood has its own outdoor public pool, known as sundlaug, where locals meet and mingle in multi-temperature hot pots. 
And kids. The best of pools are, in fact, like neatly structured playgrounds with waterslides of various heights, shallow leisure pools, and balls to play with. 
For luxury and unique surroundings, The Blue Lagoon, Hvammsvík Hot Springs and Sky Lagoon are all within an hour drive from the city, each an experience on its own. Read our coverage on bathing resorts.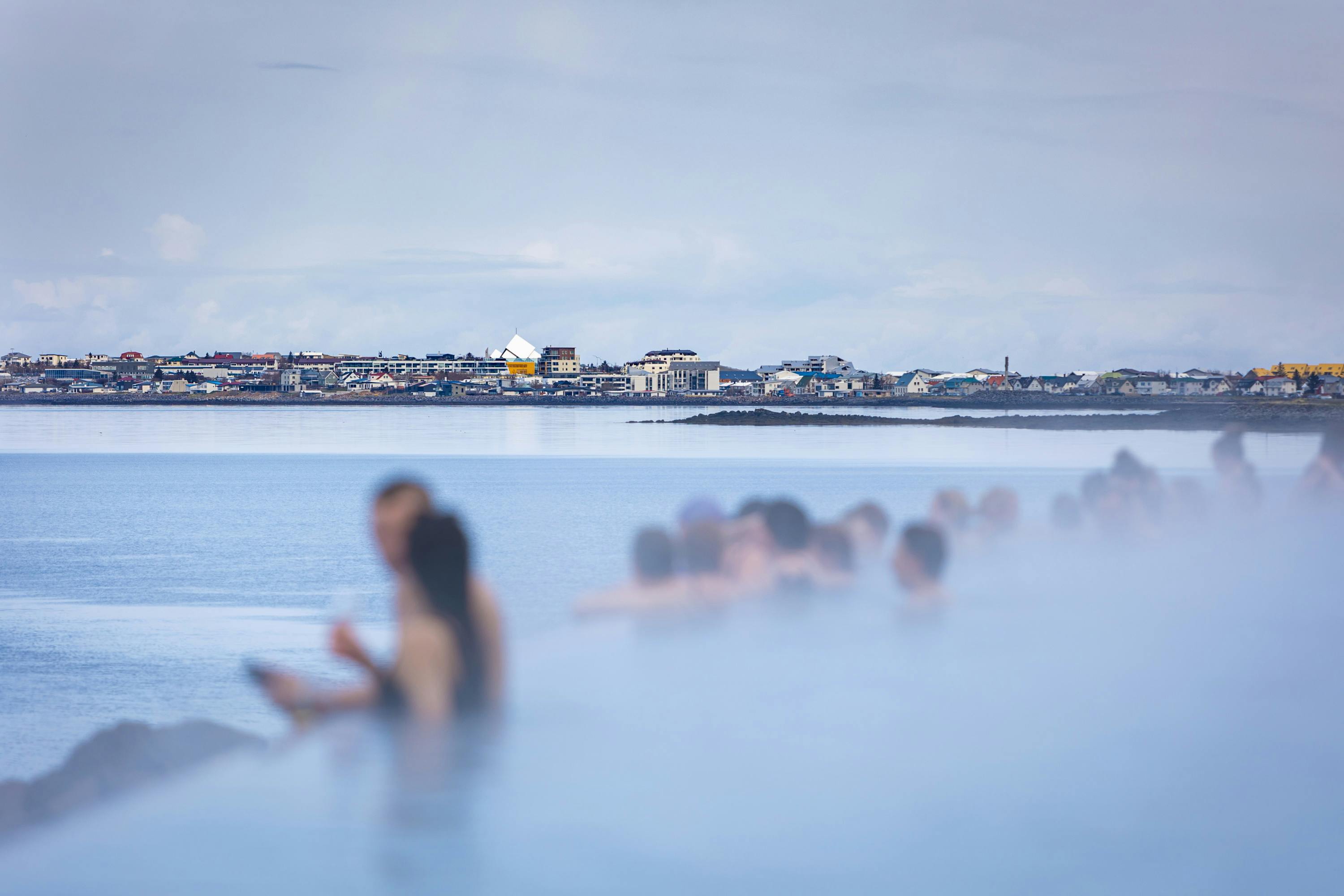 Good to know 
Accommodation: When hotels and Airbnb listings claim to be in "the Capital Region" it usually suggests a location in one of five municipalities surrounding the City of Reykjavík. The zip-code for the downtown is 101. 
Weather: On a Celcius scale, monthly temperatures in Reykjavík are surprisingly steady throughout the year – from 3° in January to 14° in July – thanks to the warm Gulf Stream. But look closer, at the wind strength, for the full picture. A strong breeze can easily make the mid-temperature days feel freezing.
Water: Tap water is always safe to drink. Bottled water is essentially tap water in plastic bottles. The government recently launched an online campaign, in English, urging visitors to drink kranavatn – the Icelandic word for 'tap water'. Skál for that.