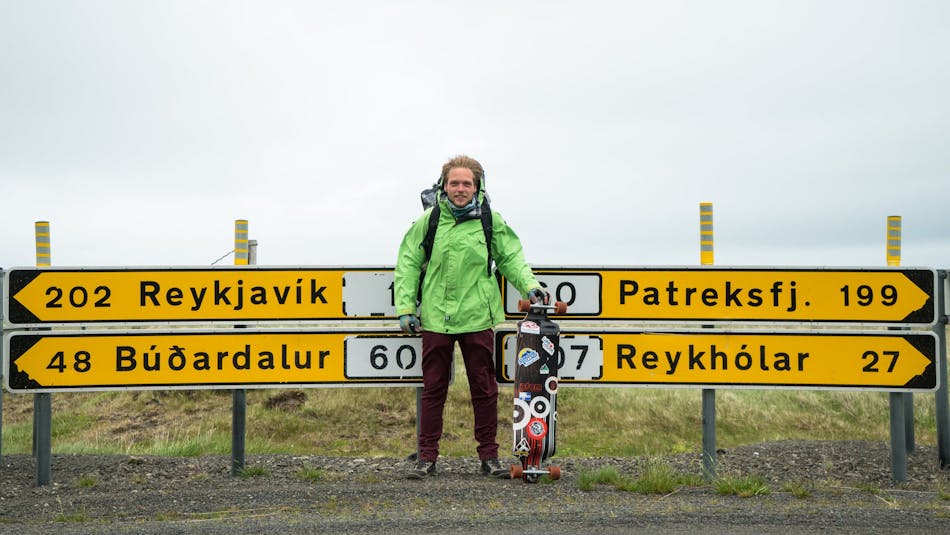 Iceland travel advice - from one tourist to another
Planning a trip to Iceland doesn't have to be hard, though the questions for first-timers can be overwhelming:  What are the top things to see? How to plan the drive around Iceland? What to pack? So we thought: Why not ask the ones that are already here? We roamed the streets of Iceland and got some great advice from travelers for other travelers.
Your friends plan to travel around Iceland: What is the most important advice you would give them?
"Book your accommodation ahead, and drive carefully, Icelandic driving conditions can be challenging! Expect the unexpected."
(John and Wendy)
"Plan ahead, and do a bit of research: not everything is well-marked when it comes to finding an attraction."
(Pam, John, Mark, Linda)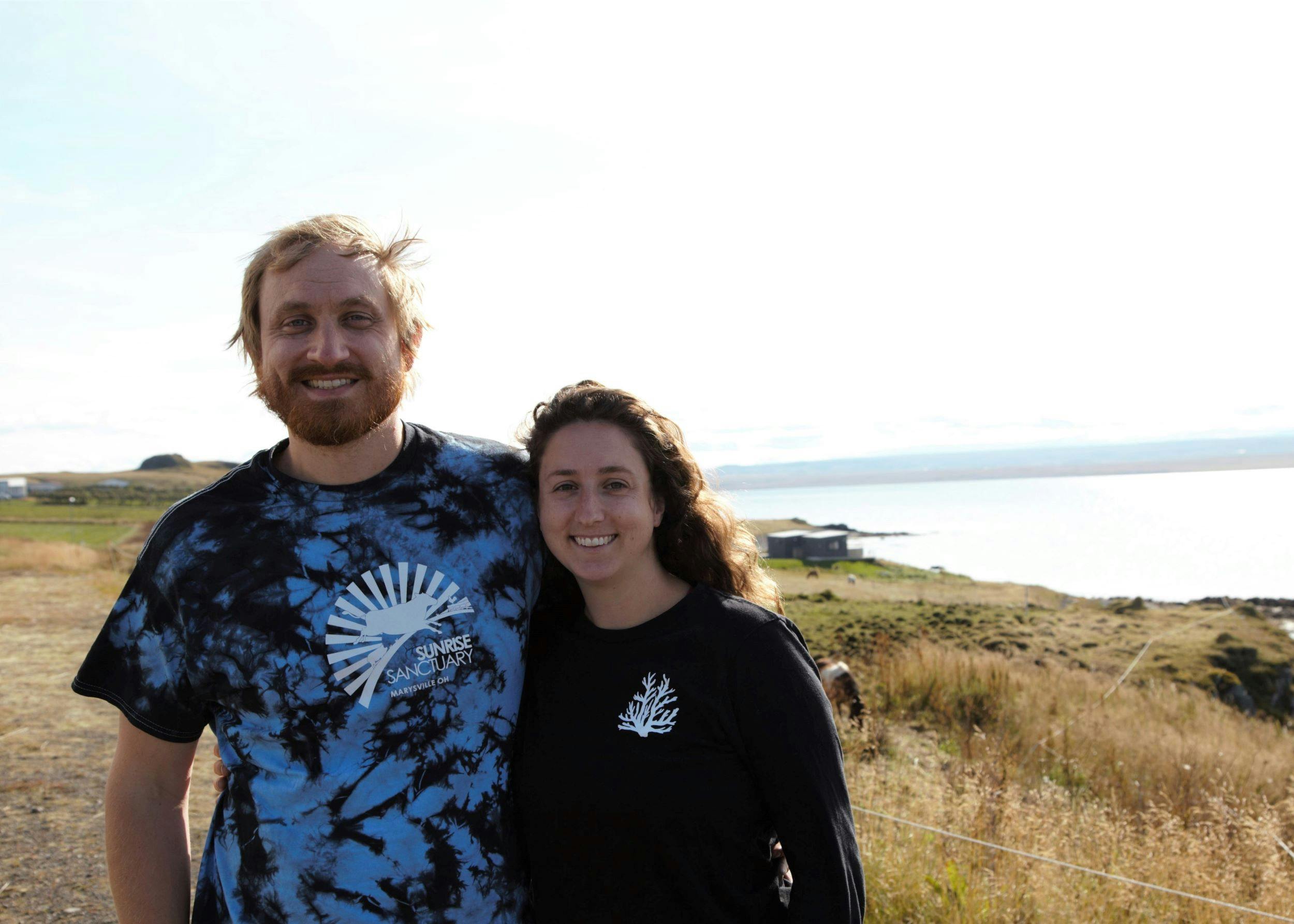 "Plan in advance and try to use a local travel agency."
(Alessio and Manca)
"Rent a 4x4, check the tires, and check for a full spare. Don't rush it take your time - if it's nice somewhere, spend two nights and take a day to explore and to chat with people. Also, don't rely solely on one booking machine, check various ones for better information about rooms and accommodations."
(Zack and Wendy)
Nobody's perfect and on their first trip, every Iceland traveler might discover something that could've been planned better. Learn from the mistakes of others and what they wish they had or hadn't done:
What were your biggest planning or packing mistakes?
"We didn´t bring crampons for hikes in the snow. And we would have packed less, so many Airbnbs and guesthouses have laundry machines."
(Justine and Zack)
"Spending too much time in some places and too little in others."
(Zack and Wendy)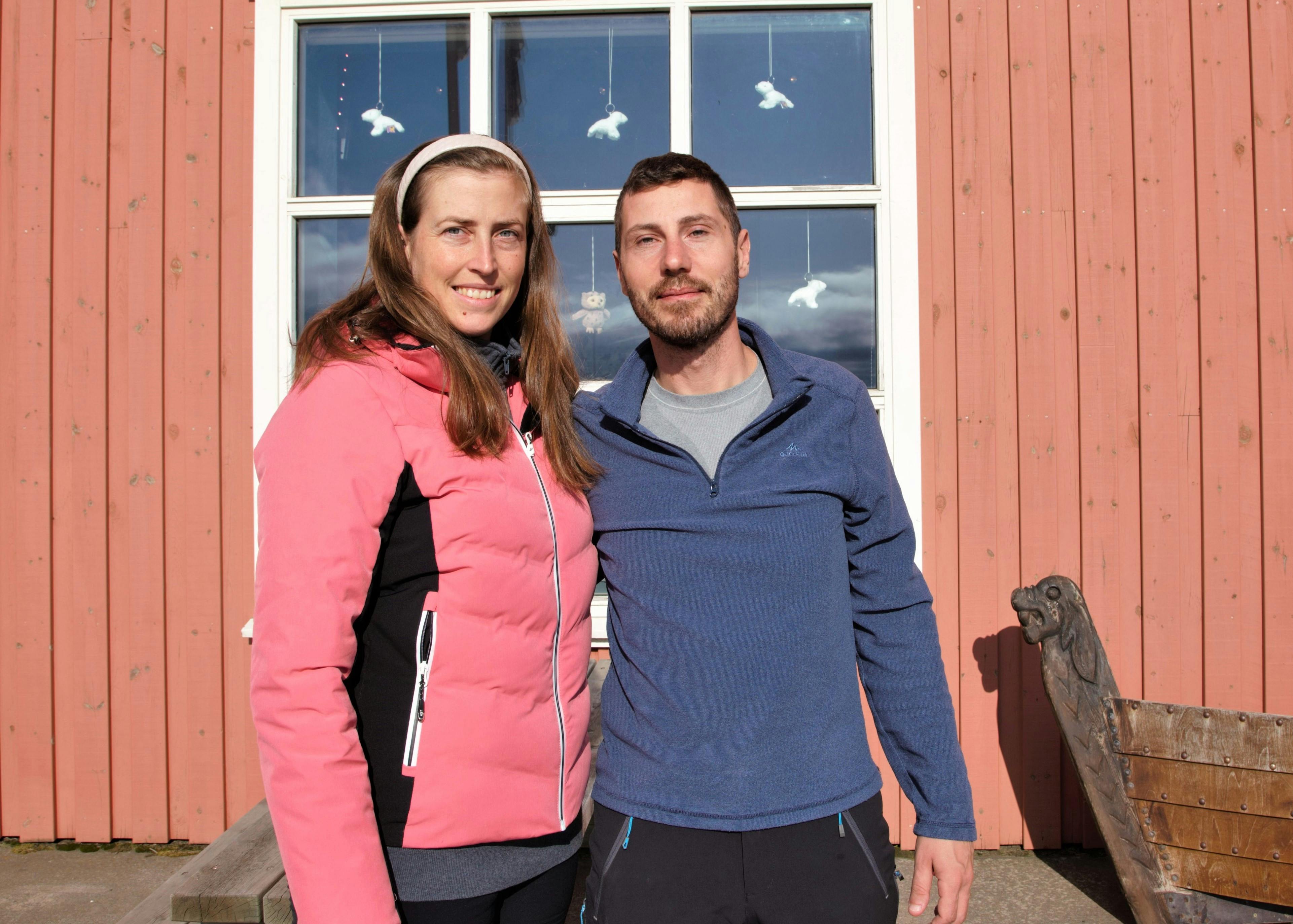 "Once we just hired an ordinary car in winter, we wouldn't do that again -  hire an appropriate vehicle!"
(John and Wendy)
"We brought Euros but  don't really need them, everything is easy by paying by card."
(Pam, John, Mark, Linda)
Some items belong in every suitcase when traveling to Iceland, no matter what kind of trip you are planning. After a few days in Iceland, our Interview partners figured out, what is vital :
What is your absolute must-pack for Iceland?
"An absolute must-pack are raincoats and sturdy boots. We didn't really need our sandals, though!" See article What to wear in Iceland
(Justine and Zack)
"Thermal underwear and layers of warm clothing. Swimming costumes are essential and good walking boots especially when you go to places like Ásbyrgi or walk up the Volcano."
(John and Wendy)
"Bring Kleenex! We brought beach towels but we're not sure we need them because you can rent them everywhere. Power converters can be important and we brought layers, waterproof wear is very important!"
(Pam, John, Mark, Linda)
"Raincoats for the waterfalls, something to keep you dry."
(Alessio and Manca)
"I packed too many shirts. But rainpants and good sturdy hiking boots that are rain repellent, as well as bathing suits, are absolutely essential."
(Zack and Wendy)
The internet can be an overwhelming place to search for travel advice and inspiration, but one has to start somewhere, right?
Where did you find inspiration and information for your trip to Iceland?
"We researched in Facebook Groups and watched lots of YouTube videos, just typed in "What I wish I knew before I went to Iceland" and so on, and also the National Park websites."
(Pam, John, Mark, Linda)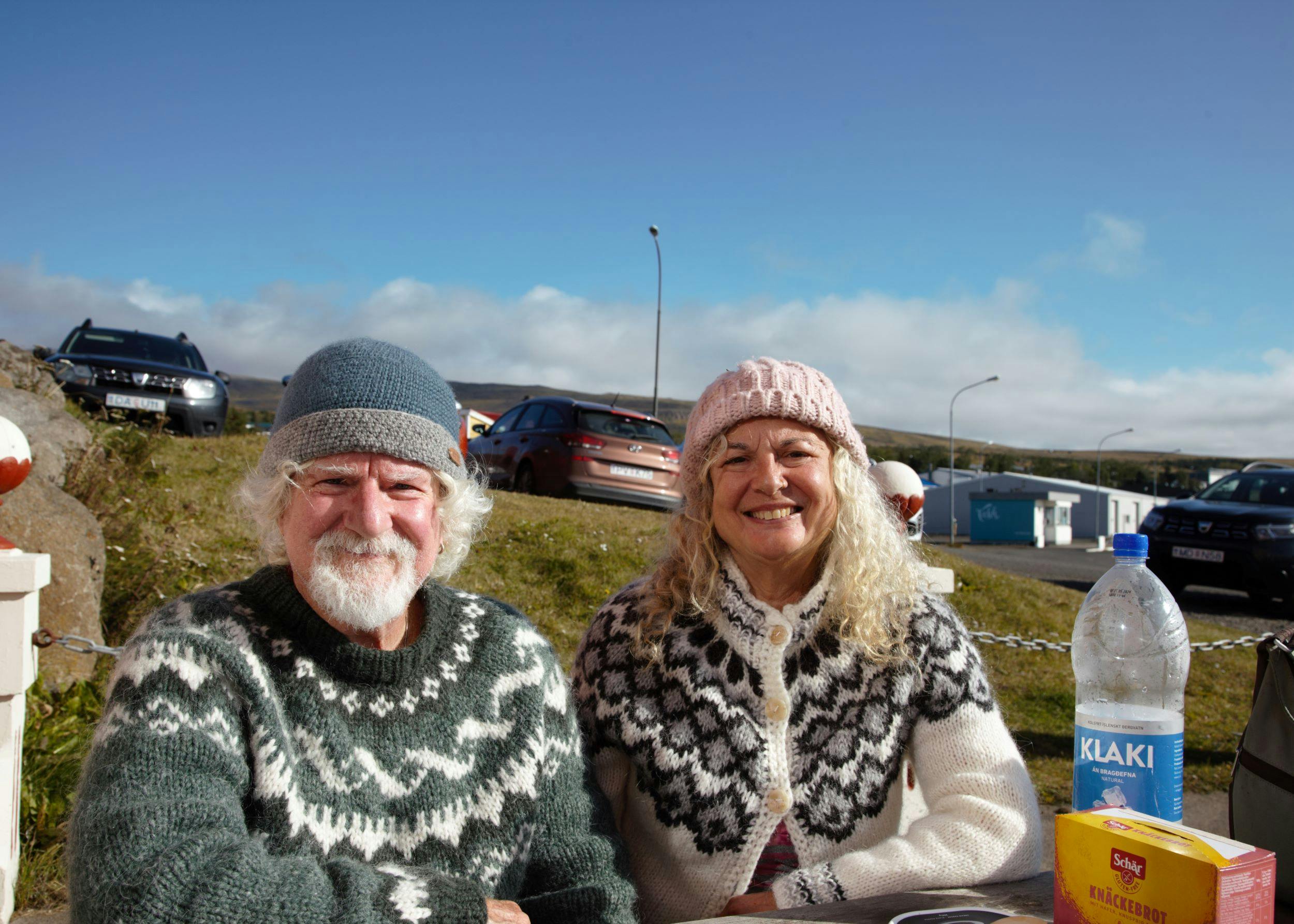 "First, two of my friends posted some pictures on Facebook and that inspired us to come! We found most of the information on the internet, but we bought a physical map."
(Alessio and Manca)
Around every corner, there is a different landscape, another waterfall, and better (or worse) weather - one simply cannot get bored on a road trip around Iceland. But for each and everyone, it is something different that stands out.
What was the highlight of your trip?
"That we saw the Northern lights! And the Forest Lagoon was also super."
(Justine and Zack)
"So far, the Cave and Hraunfossar waterfall, but we've enjoyed it all. We haven't prebooked trips we just decide spontaneously what we want to do !" (Pam, John, Mark, Linda)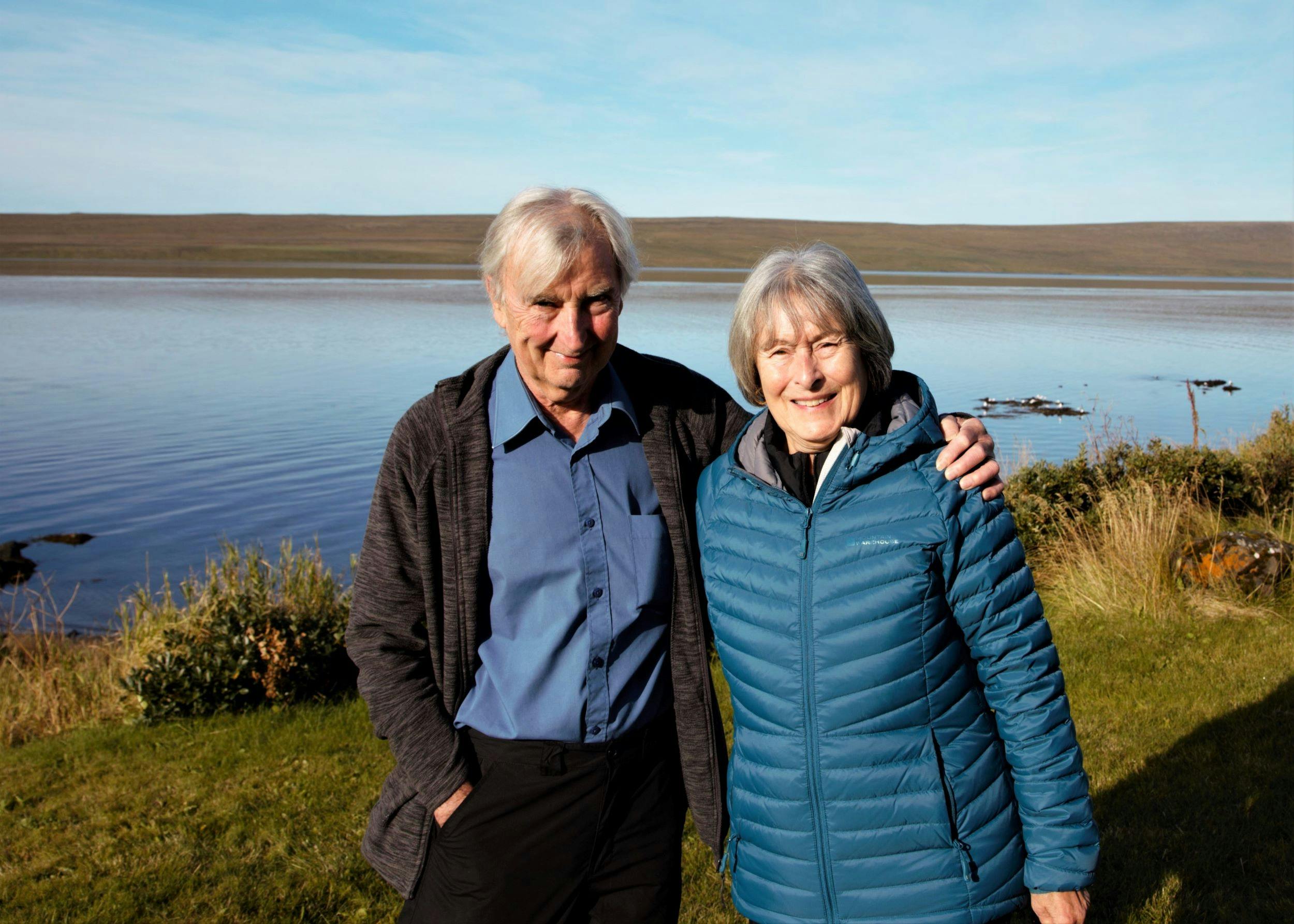 "Hengifoss was very special, Jökulsárlón glacier lagoon and whale watching in Húsavik, we saw 4 or 5 whales!"
(Alessio and Manca)
"The Aurora borealis we saw in Holmavik, the hot springs, and the sheep were our favorites!"
(Zack and Wendy)
Once is not enough to see everything, so most travelers are already planning their comeback while they're still traveling. We wanted to know, what is on the list for the next visit.
What do you wanna see and do when you come back to Iceland?
"We want to come back and see so much more, but first the Westfjords and also the Westman Islands!"
(Justine and Zack)
"We have already seen a lot but next year we want to come back and we'd like to see more of the furthest Northeast, there are still places we haven't been to."
(John and Wendy)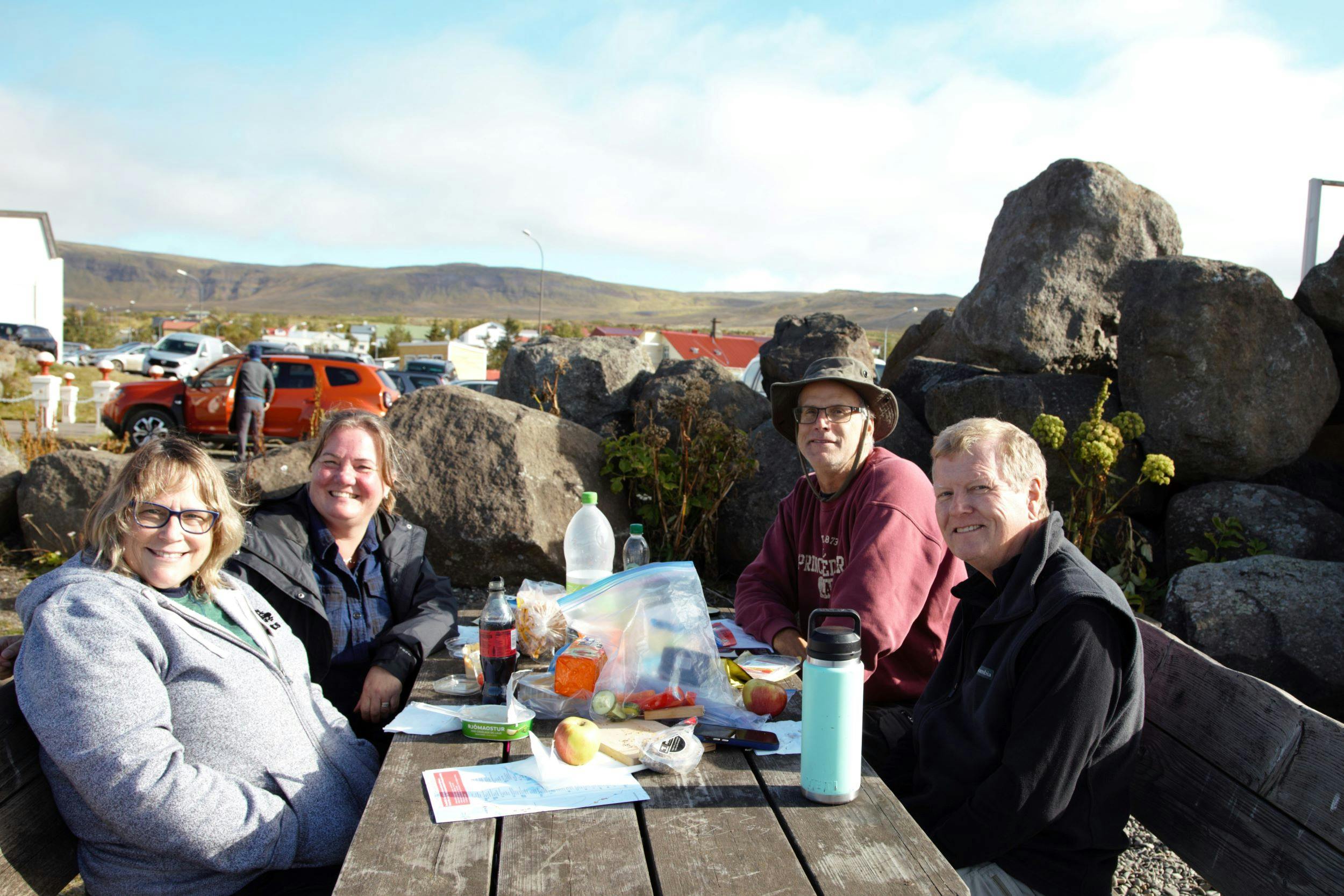 "We would like to spend more time in the southern part, but we also like the tranquility here in the North as well – so both!"
(Alessio and Manca)
As you can see, many things are to consider when leaving for Iceland. What to pack, which route to pick, and what places to put on your personal travel map. What all travelers have in common, is their joy about experiencing Iceland, and many plan to come again. Are you ready to start your own journey now? Take a look at our articles below to get more inspiration and use our interactive map to plan your trip to Iceland!