The Eastfjords - From Fjord to Fjord
·      Distance:           200 - 400 km
·      Travel Days:       2 - 5 days
·      Combinations:  The Ring Road  
·      Best travel time: Summer 
·      4x4 required:     Recommended from October to April
What is the Eastfjord drive?
The fjord-shaped coastal drive from Djúpivogur to Borgarfjörður Eystri. Road trips can easily be tailored to time and length; each town is its own detour and some fjords are connected by a tunnel.
Travelers on the Ring Road sometimes overlook the Eastfjords due to the lack of iconic attractions. But that is precisely its appeal. The Eastfjords are the road furthest from Reykjavík, into the heart of small-town Iceland. 
The route is accessible year-round but as ever it is important to stay updated on weather and road conditions over winter. The website Safe Travel has a travel conditions map for road icing, snow and weather alerts. More about driving in Iceland.
The Eastern Towns and Villages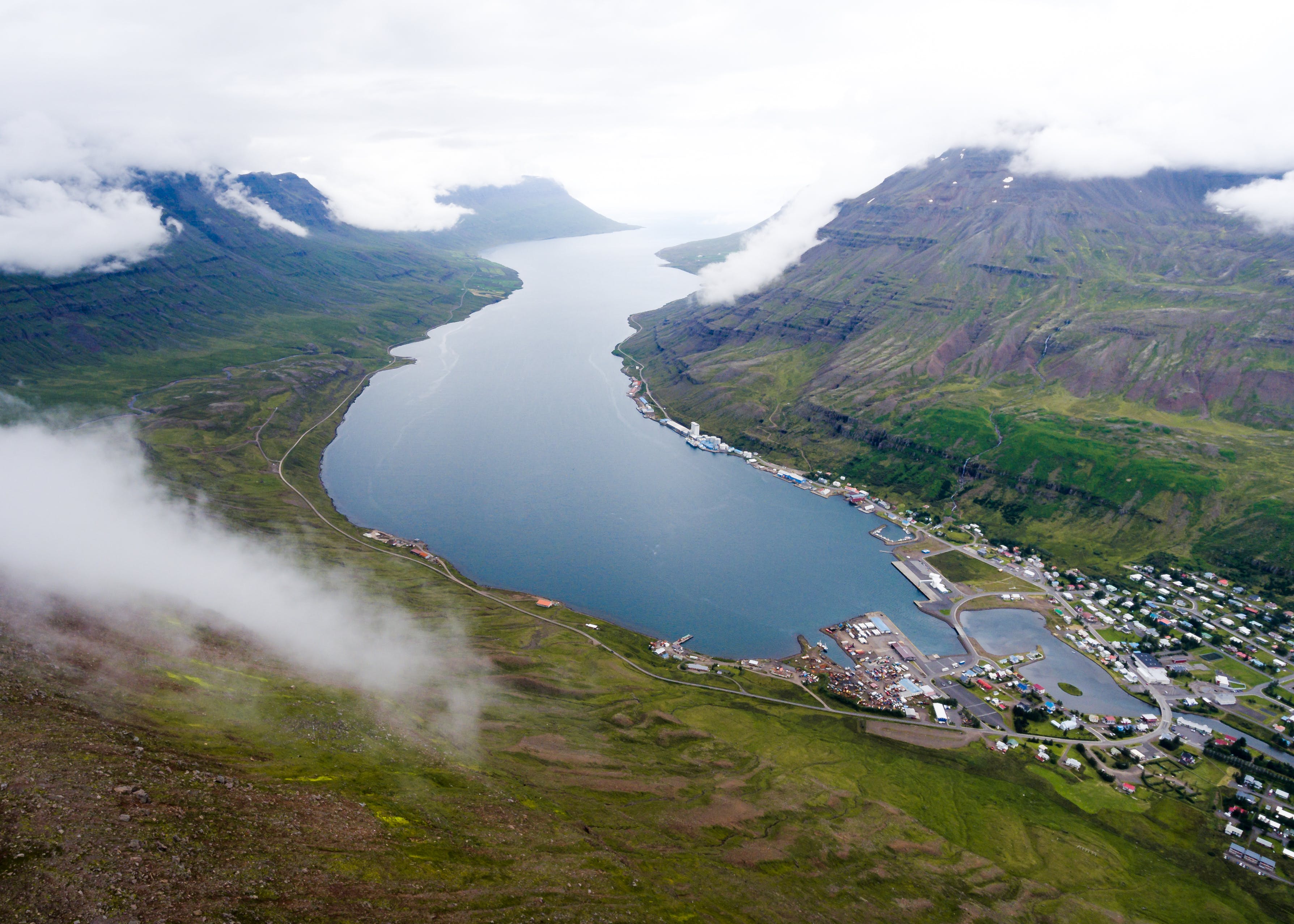 The town of Seyðisfjörður, where Iceland's only international ferry arrives.
If Icelandic villages were ranked based on the beauty of their harbors Djúpivogur would make a winning seat. The village was once a regional trade hub and the 18th century wooden houses overlook the natural cove where small fishing vessels come and go.
Officially the population of Breiðdalsvík is 139 people. But they all appear to spend their time outside! Over summer this is a lively village with a popular brewery and a public pool with a single hot pot.
Among the many pleasant parts of the Ring Road is the drive down Stöðvarfjörður Fjord, passing a village with a matching name. The place is known for museums and art, including Petra's Stone Collection, located in a private house.
The only town in Iceland where speaking French is appropriate is the town of Fáskrúðsfjörður, once a hub for French sailors. They are long gone, but the appetite for croissants and Francophone pride remains.
Need a car mechanic? A dry cleaner? Reyðarfjörður is a cross-road town and a regional hub with a population of 1300 people. Above town are barracks from the Second World War and a museum dedicated to this historic British outpost.
Eskifjörður is a fishing town with a view towards Mt. Hólmatindur. On the outskirts, is the Helgustadir Mine where the once-precious Iceland spar crystals used to be mined and exported.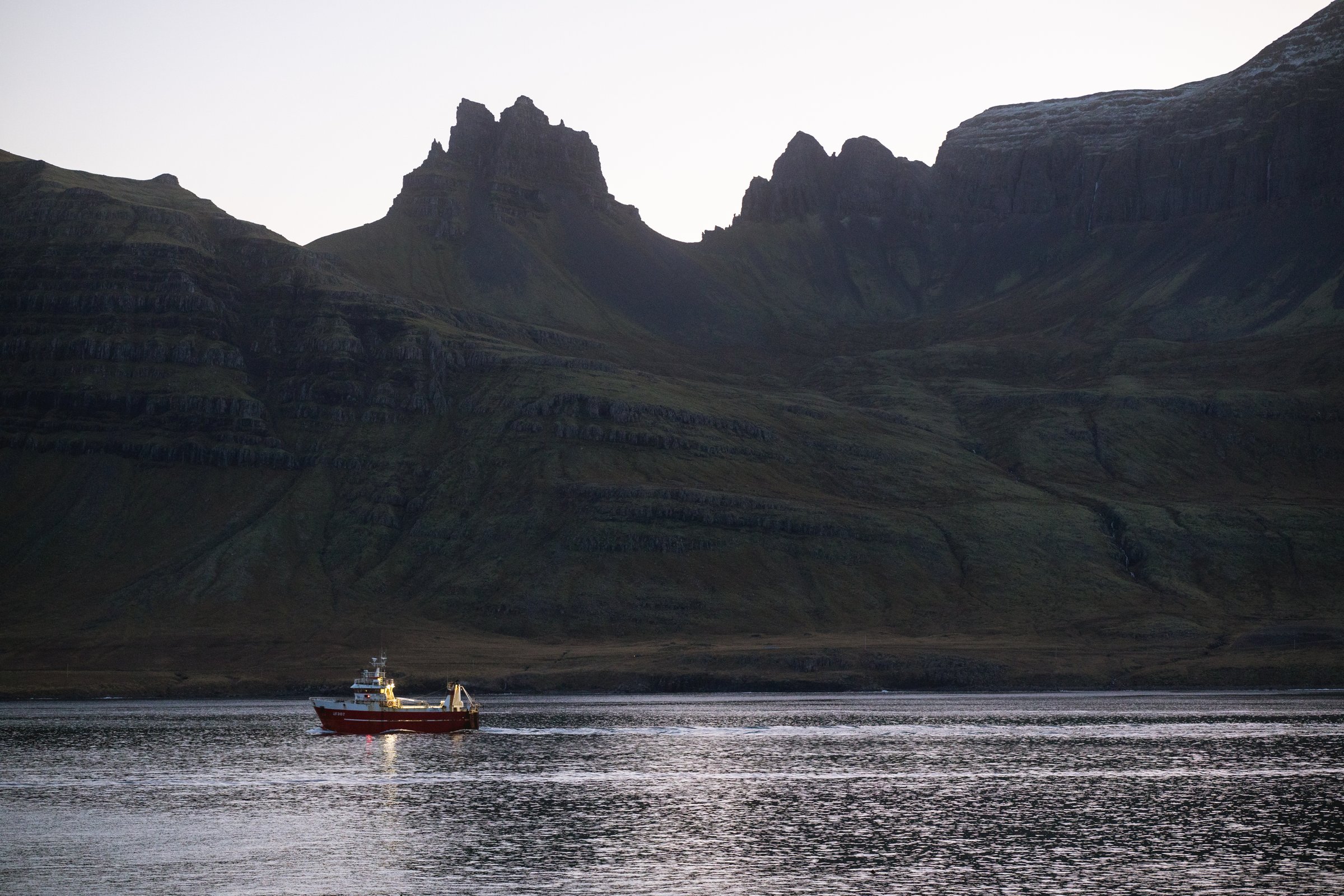 The town of Neskaupstaður is a favorite among Eastfjord visitors. Main Street is seaside, as the town itself is built on a hill. The public pool has two (!) waterslides and the nearby local bakery is also a knit-shop. The Páskahellir Cave is nearby.
The drive to Seyðisfjörður is via a mountain pass with a wonderful view. But some people arrive via ship: the only passenger ferry connecting Iceland with Europe docks here. Known for art festivals and residencies, Seyðisfjörður is a town that has reinvented itself as a place where bohems and tourists meet at the bar.
As of 2021, the road to Borgarfjörður Eystri is entirely paved. Over summer, from June to August, visitors come for the puffins at Hafnarhólmi and the excellent hiking paths around the landmark Stórurð. Winter is calm and dark -- the time of Northern Lights.
Get inspired
You might also be intersted in these articles.