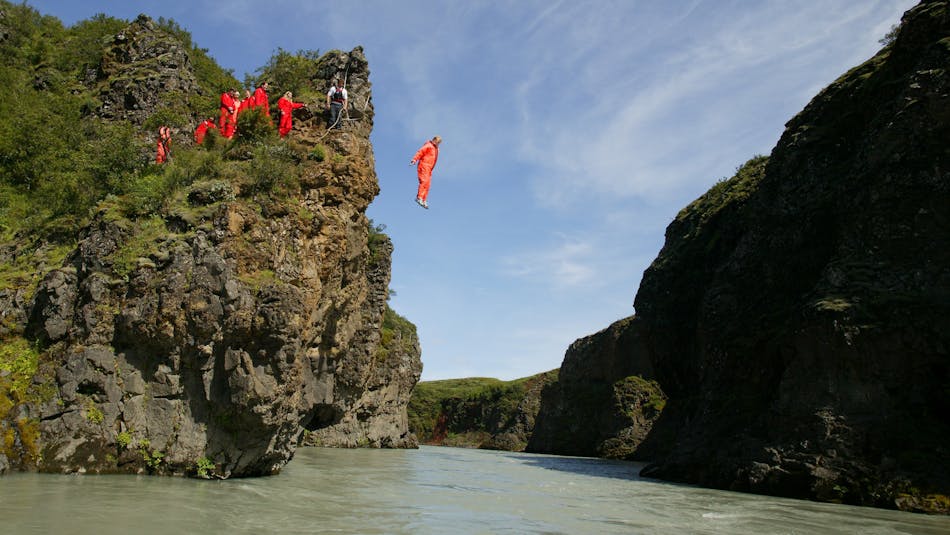 Wild and free: Places (and puffins) accessible only over Summer
Whether it's in the long August twilight or the midnight sun of June, everything looks a little bit brighter in the summer seasons, and it's also the only time when certain areas of Iceland, like the highlands, are accessible.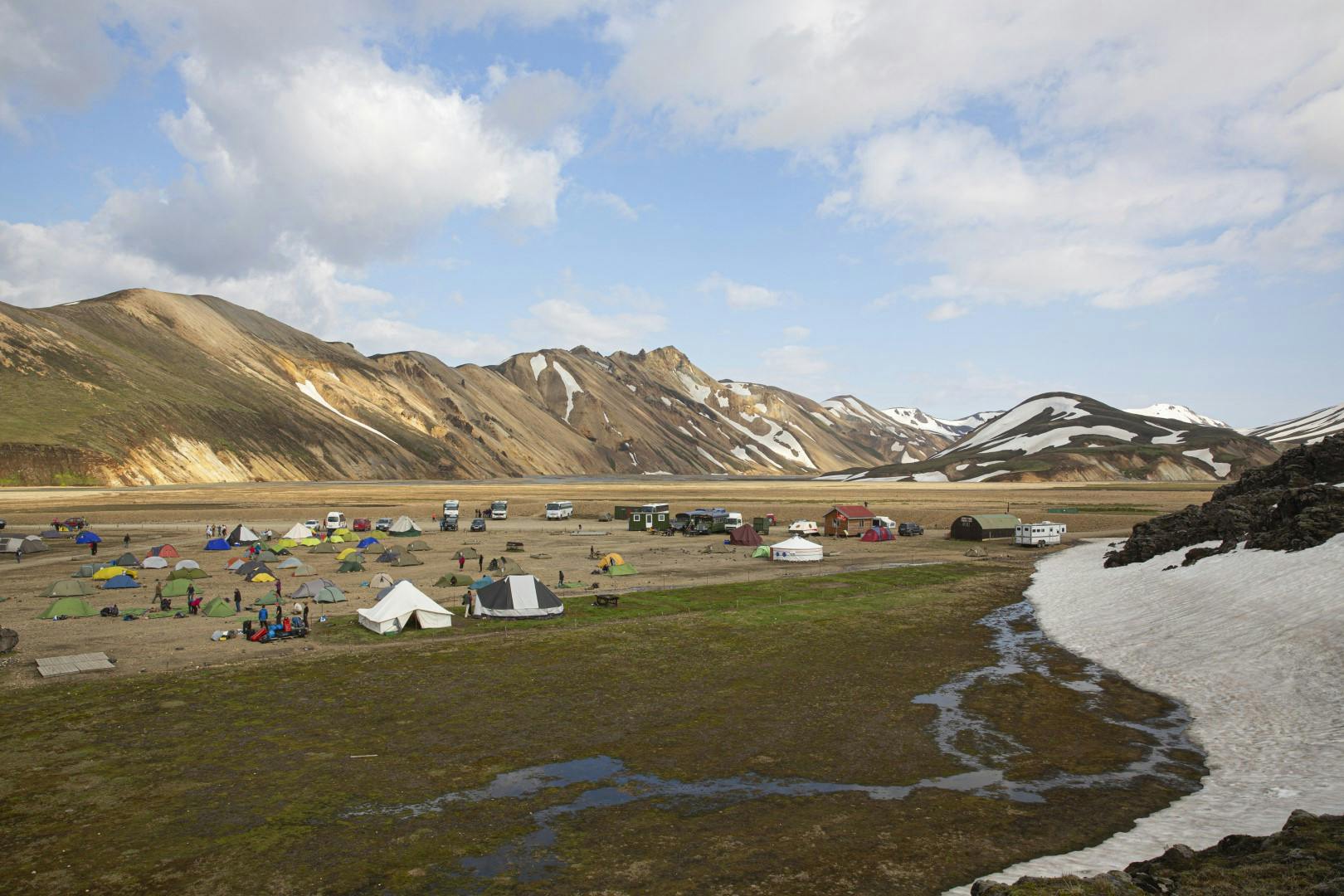 Hike Landamannalaugar
If the long daylight hours don't feel disorienting enough, trek to this colorful alien landscape. Landamannalaugar is an area rolling with red- and blue-streaked rhyolite mountains, hot springs, and lava fields. The fields and mountains, created by thousands of years of volcanic activity, offer one of the most scenic areas in the country for day hikes, and there is a wide range of options available for different levels of trekkers, from quick, leisurely strolls to bruising climbs up steep volcanos.
Landamannalaugar is up in the Icelandic highlands, so you'll need a 4x4 to drive there. If you don't have a vehicle or aren't comfortable on rough gravel roads, you can join an organized tour or take a bus from mid-June to early September.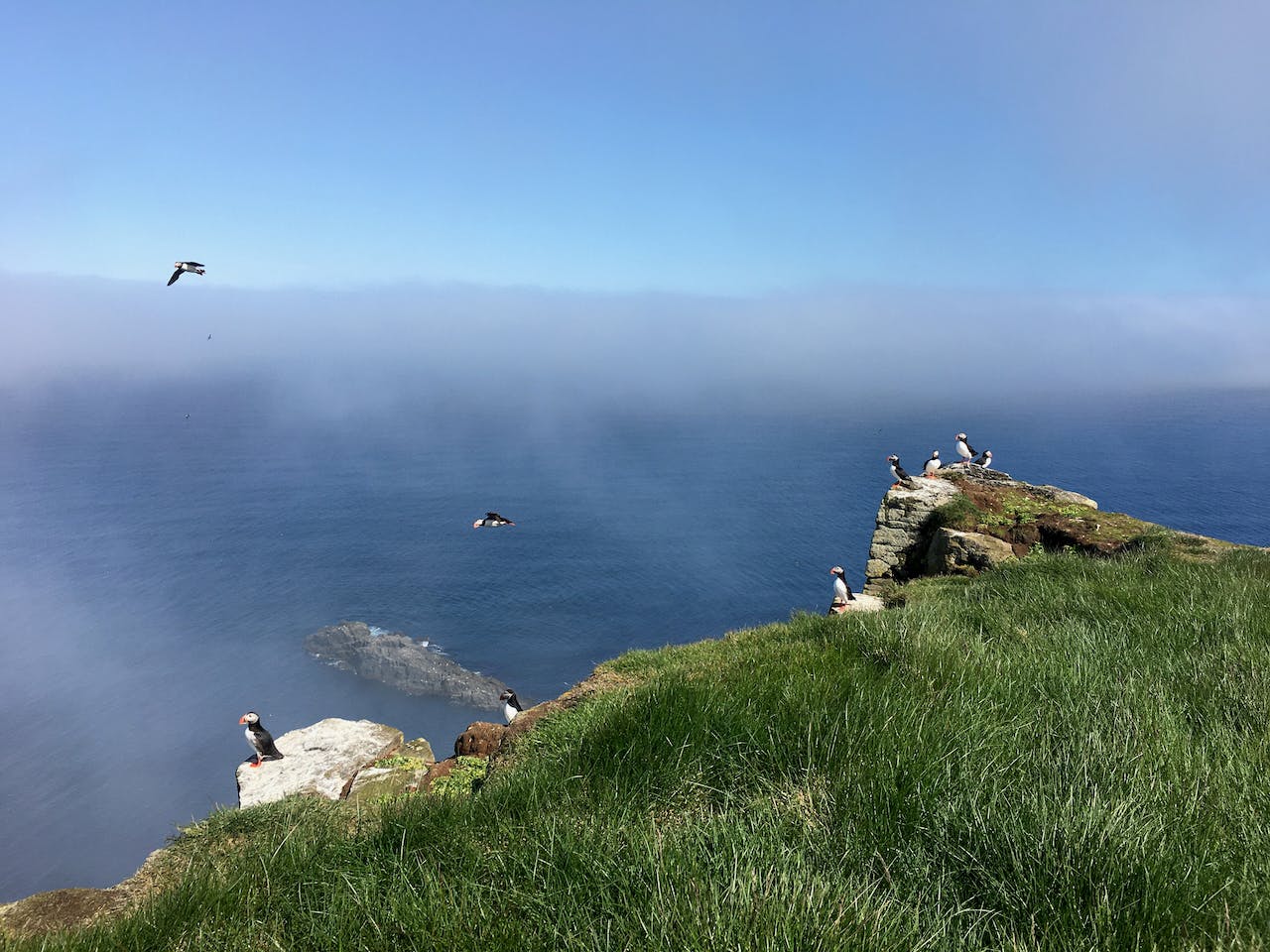 Puffin watching
These brightly-billed, wobbly little seabirds are a joy to watch, especially as they take their swift flights low over the ocean's surface. Iceland's colonies are home to 60% of the world's Atlantic puffins and appear on Iceland's stamps, cuisine, and in other traditions. On the Westman Islands, it's traditional for children to rescue young puffins - called pufflings - when they get turned around and lost in the village, collecting the baby birds to return them safely to sea.
The best time to catch puffins is between May and August, when they come to land to lay eggs. Since they spend much of the day fishing, your best bet to see them clearly is to go in the evening. If you've got a car, you can approach them on the coast - but don't feed them, approach slowly, and keep a respectful distance so you don't damage their nests. 
See colonies of millions on the Látrabjarg cliffs on the Westfjords, the Grímsey Island in the north, Borgarfjörður Eystri in the east and the Westman Islands off the south coast, or many other places - trails will generally be marked, as puffins tend to nest in the same place each year.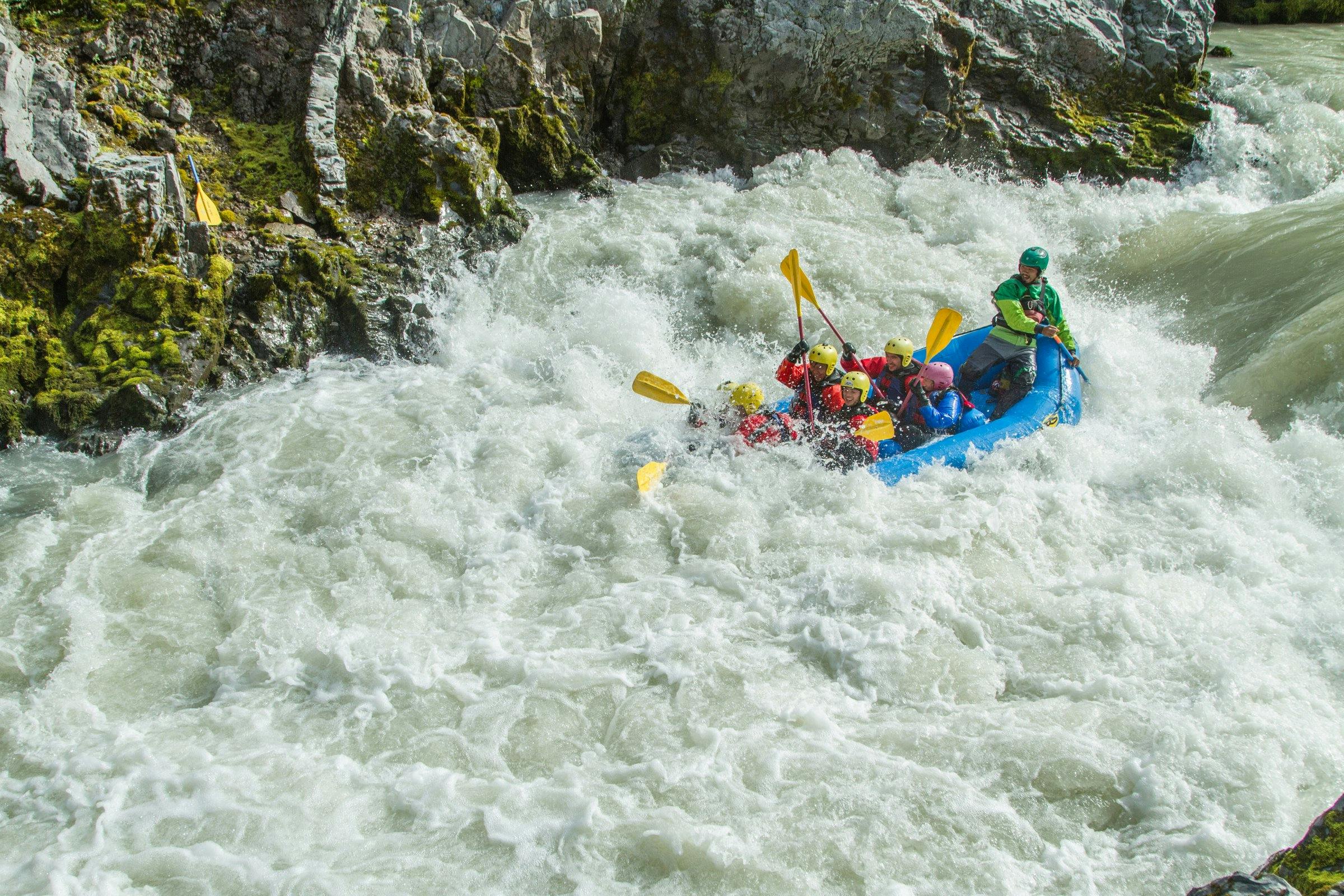 River rafting
White water rafting in Iceland is less intense than in other well-known rafting destinations - there are no Class 5 rivers and just one Class 4 - which means that even newcomers to boating can enjoy twisting and turning in the cascading waters here. Wild spots in the river tend to be nestled between long stretches of calm, allowing you to sit back and drift as you survey the towering mountains and volcanic slopes on every side.
There are three rivers to raft in: in the south, find the Hvíta River. Up north, try the Jökulsá Austari (or East Glacial River) and the parallel Vestari Jökulsá (West Glacial River) in Skagafjörður. All are glacial rivers, and as you travel down them, you'll pass gorges, steaming hot springs, and cliff faces that dwarf your raft. Prepare to get wet.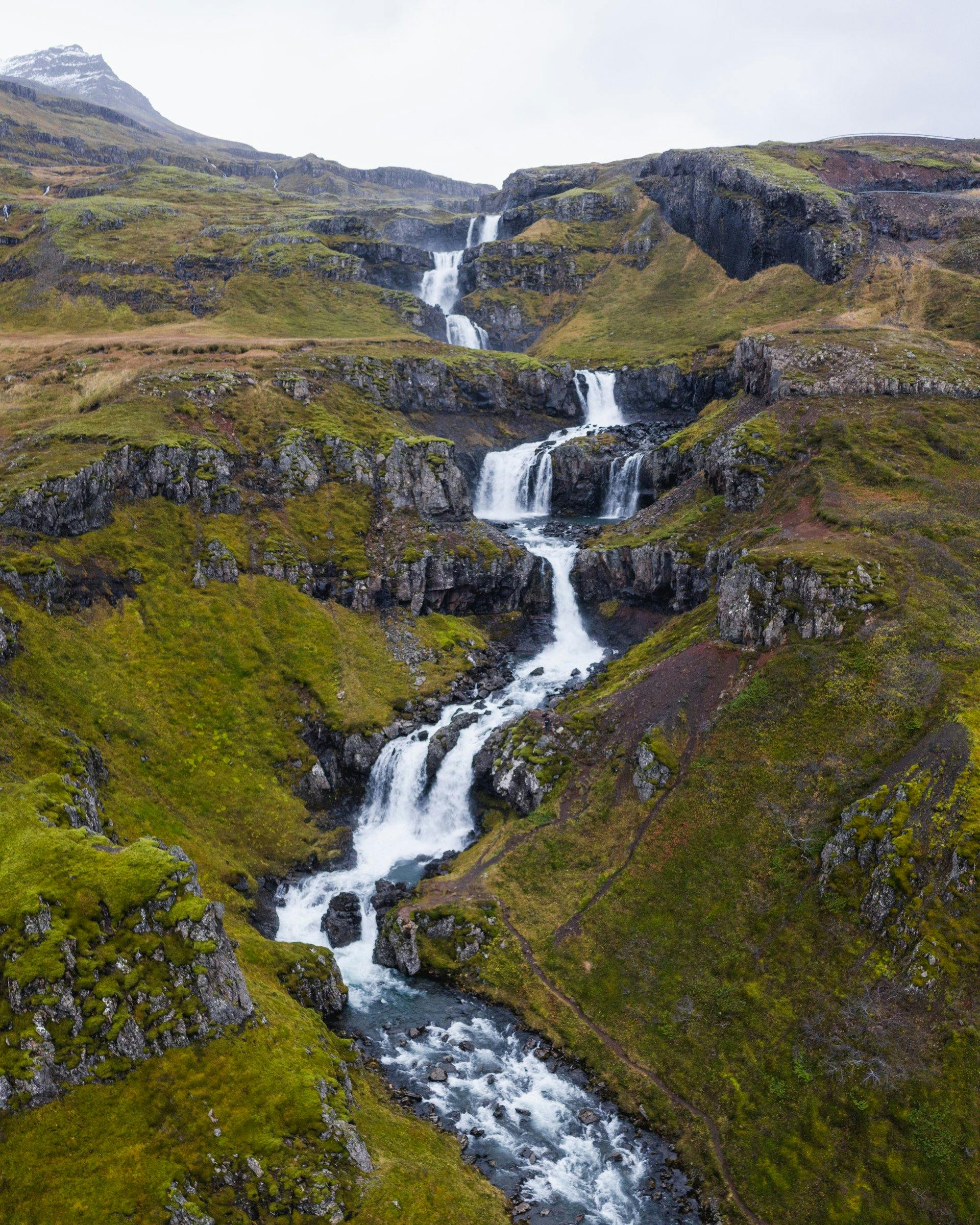 Explore Mjóifjörður
This striking, hidden 18-km fjord on the east coast of Iceland also holds what is often referred to as the smallest village in the country, Brekkuþorp, with a population of just 7. There is a camping site and a hotel with a cafe, but that's about it regarding services. A century ago, this was one of the largest whaling stations in the world; it is now an incredibly pristine, peaceful area: even on this remote island, it may just be the most secluded place in the country. It's also a lovely area to pick berries and hike past waterfalls cascading down the mountainside -- the Klifbrekkufossar cascades are the most famous among them.  
Due to its steep gravel road, the breathtaking road to Mjóifjörður is generally closed from about October to May. But during the summer, you can wind all the way to the east of the peninsula to reach the Dalatangi lighthouses, which offer astonishing panoramic views.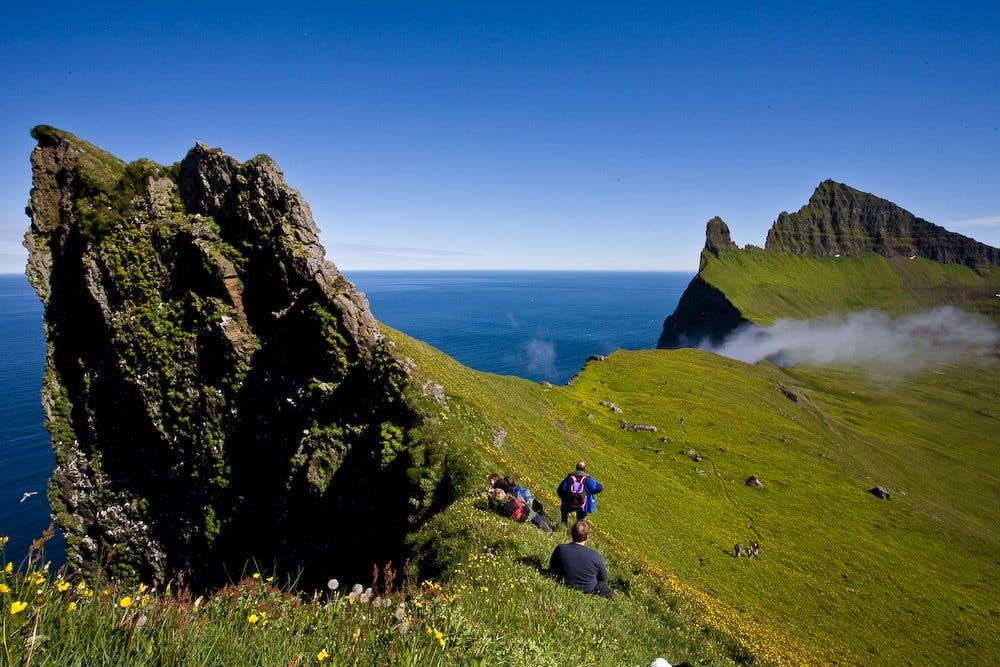 Hornstrandir visit
This nature reserve in the northwest fjords of Iceland is only accessible during the summer - winter trips require special permits. The pristine reserve covers almost 600 km2 of tundra, wildflowers, and cliffs; hundreds of species of native flowers and ferns grow throughout the rolling fields here, helped by a hunting ban and an absence of grazing animals over the last few decades. There have been no permanent residents since the 1950s, and no motorized vehicles are allowed.
When you visit, you'll definitely want to hike to Hornbjarg, the towering cliff that has become one of the defining images of Iceland's landscape.
Join an organized excursion, or hike alone during the summer months. Bring a tent and supplies if you plan to camp overnight, considering there are no roads or shops. This is truly self-sufficient camping, so plan ahead and pack enough food, water, and warm clothes to be safe.