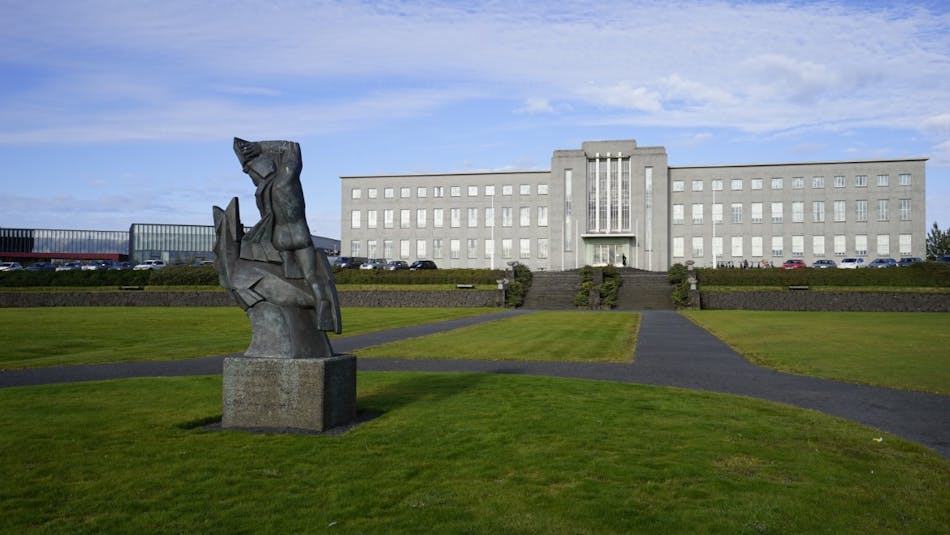 Study in Iceland  
Did you know that you can study without paying tuition fees in one of the safest and happiest countries in the world? Welcome to Iceland! Seven universities offer a wide range of study subjects and the best of all: the beauty of the country follows!
There are so many good reasons to study in Iceland, but the best one is probably that you get to experience this country and its people with enough time on your hands!  
A vivid campus life  
About 5% of all 18.000 university students in Iceland are international students but compared to bigger campuses in other countries, Iceland's university community is small and you'll get to know a lot of people in a short time. Lots of get-togethers and outdoor activities will bring you even closer together with people that share your interests.  
amazing free-time activities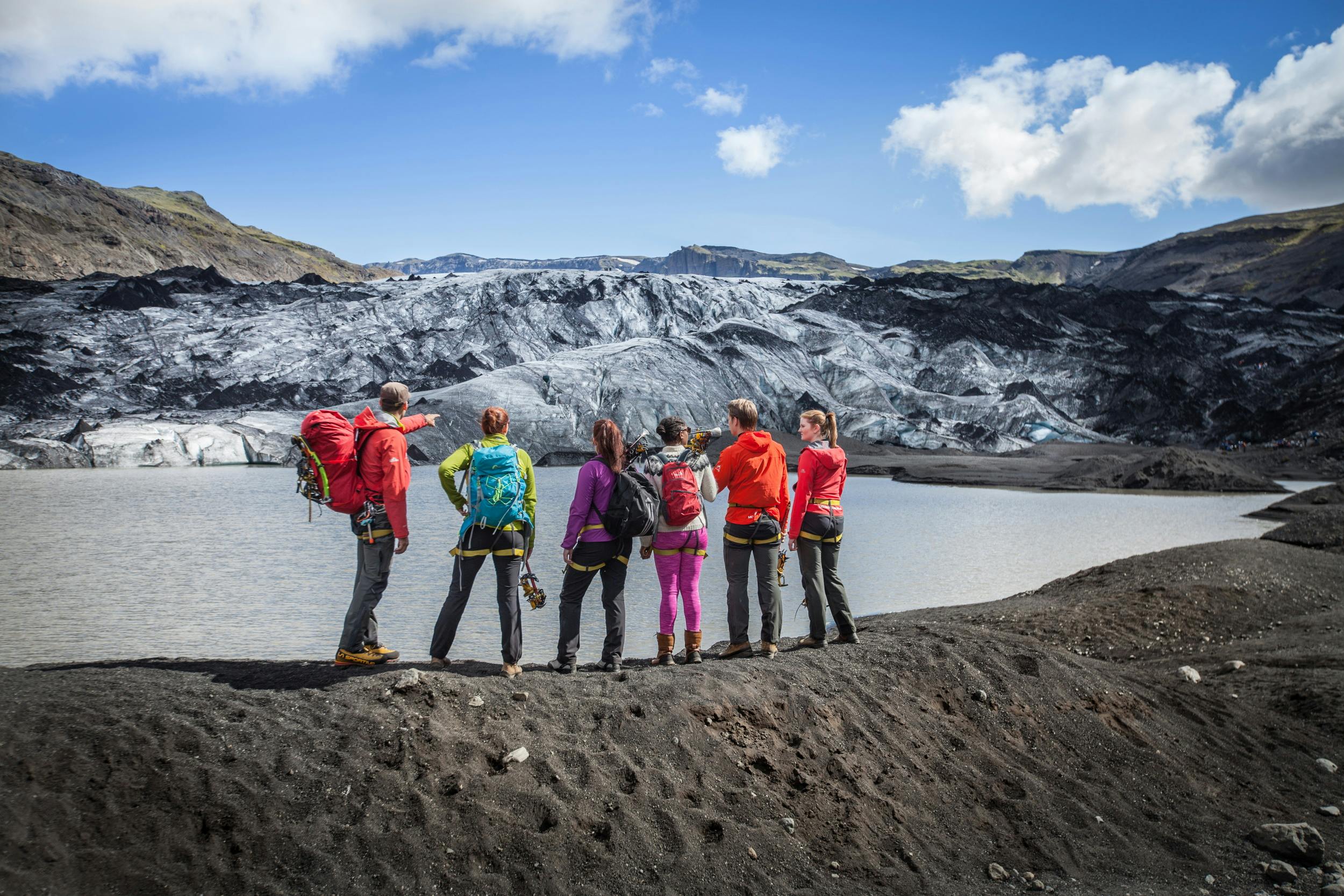 Glacial hiking is only one of many great outdoor activities in Iceland
Visiting the Geyser in the afternoon, going skiing on the weekend, having lunch by the waterfall? Wherever in Iceland you are studying, the amazing nature is right in your backyard and beautiful sights just a short drive away. Plus, the weekends are there for further exploring!   
The Language  
Icelanders speak English and many University courses are offered in English, so learning Icelandic might not be necessary, but you should give it a go! It's a beautiful language and "say something in Icelandic!" is great for party small talk and a wonderful conversation starter for the rest of your life!  
No Tuition fees  
In public universities there is only a registration fee necessary. But housing and living costs are quite high in Iceland and should be considered, when planning your studies here. The semester fees in private universities vary but can be easily accessed on the university's websites.(see below)
The huge selection of study subjects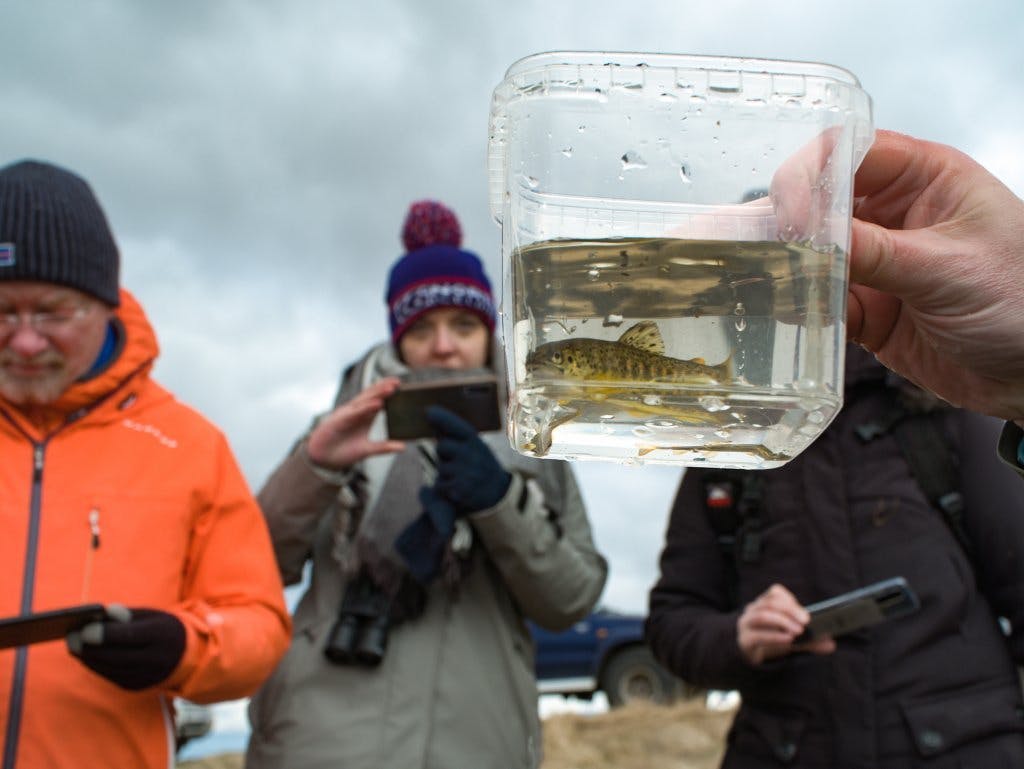 Marine biology, sustainable engineering, polar law: the selection of study subjects is huge
The academic year is divided in two semesters: the Icelandic spring semester lasts from January-May, the fall Semester from the end of August until Christmas. 
Despite being a small country, there is a huge selection of study subjects here in Iceland.
Here you can browse through all Icelandic study programs and summer schools offered. 
Where to study  
With three universities in Reykjavík, two in West Iceland and two in the North, one can also pick a favorite region of Iceland.    
Public Universities  
The University of Iceland offers the biggest range of study subjects. Its situation in the middle of Reykjavík makes it perfect for experiencing the city life. More than 13.000 students in total and 1.500 foreign students from over 90 countries choose the capitol campus annually.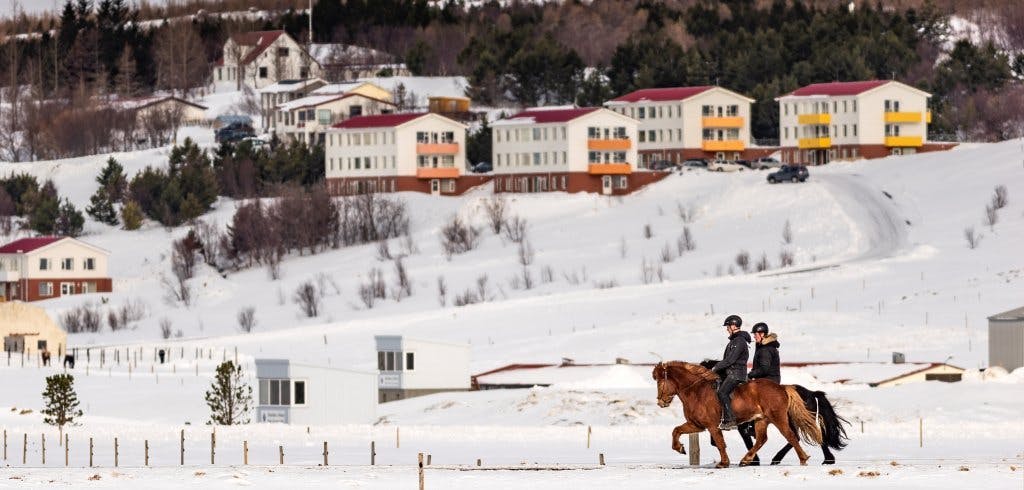 Students of Equine Sciences in Hólar on their study subjects @Hólar University
Situated in the capital of the North, the University of Akureyri counts approximately 2.500 students per year. Besides a big selection of Health and Social Sciences, the University also offers Masters Studies taught entirely in English, e.g. Polar Law, Coastal and Marine Management and Natural Resource Sciences.  
The Agricultural University of Iceland is beautifully situated in the small town Hvanneyri in West Iceland and it offers a big variety of study subjects in the Agricultural, Forest, Natural and Environmental Sciences. The small campus on the countryside provides housing for all international students.  
Set in the mountainous environment of the North, Hólar University houses the Department of Equine Studies, Aquaculture and Fish Biology and Rural Tourism. Diplomas in Horse Training, Equine Sciences and Riding Instructions, Outdoor and Tourism studies, Fish Biology and Aquaculture are offered in this small university town.  
Private universities  
A campus, stunningly situated in the middle of a lava field and with no bigger town in sight is Bífröst University. Here you can focus entirely on International Business, Marketing and Economics as well as Gender Studies and Icelandic language.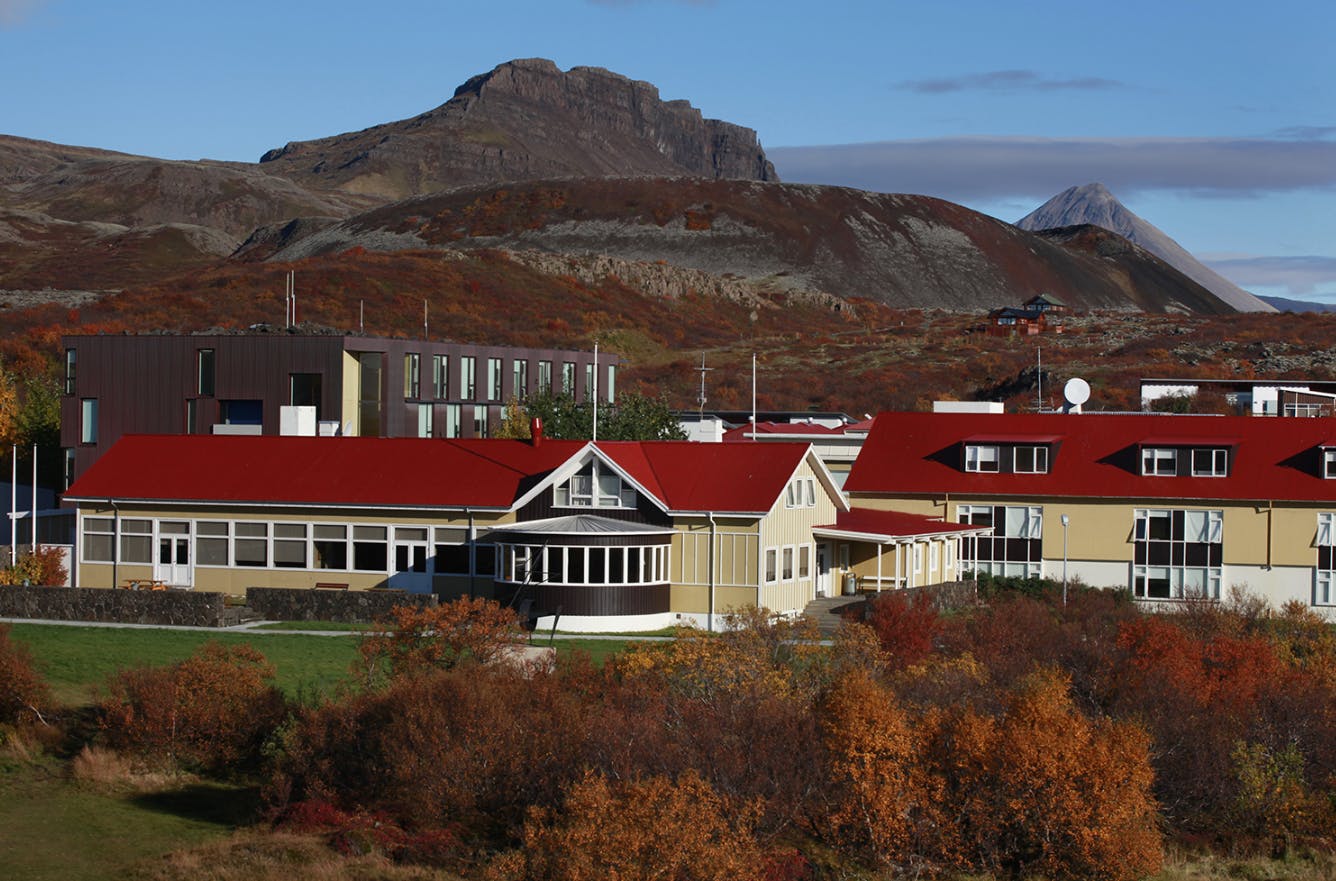 In the middle of a lava field: Bífröst University @Thorkell Thorkelsson
A department for Business can also be found at the Reykjavík University as well as Computer Science, Law and Iceland's School of Energy, that focuses on sustainable engineering.  
As a country full of creatives, creative solutions are also high in demand at Icelands University of the Arts where Performing and Fine Arts, Music, Theater and different forms of Design studies are taught and lived.  
Find out more about
Studying in Iceland