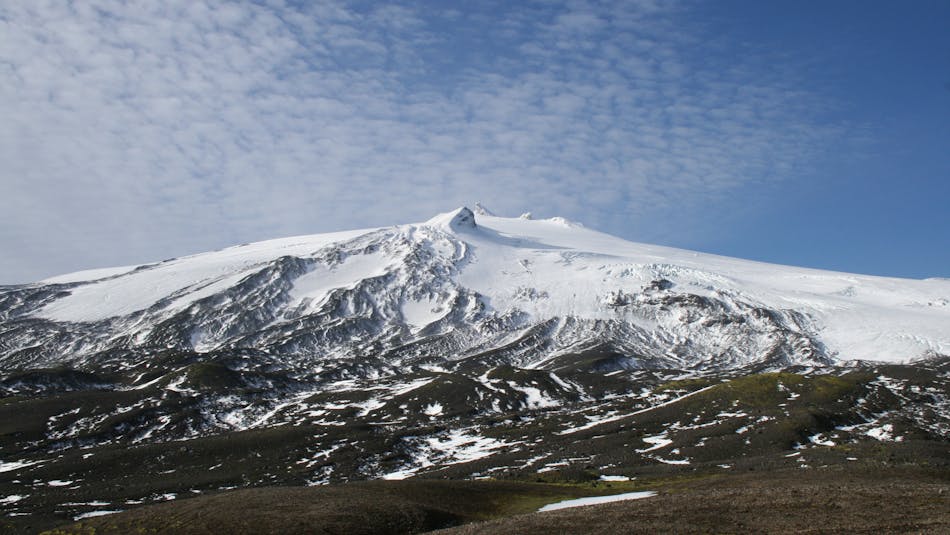 Snæfellsjökull National Park
Snæfellsjökull national park was established in 2001, and it covers about 170 km2 of the westmost tip of the Snæfellsnes peninsula. The park is named after the beautifully shaped and infamous stratovolcano and glacier Snæfellsjökull, the crown of the national park.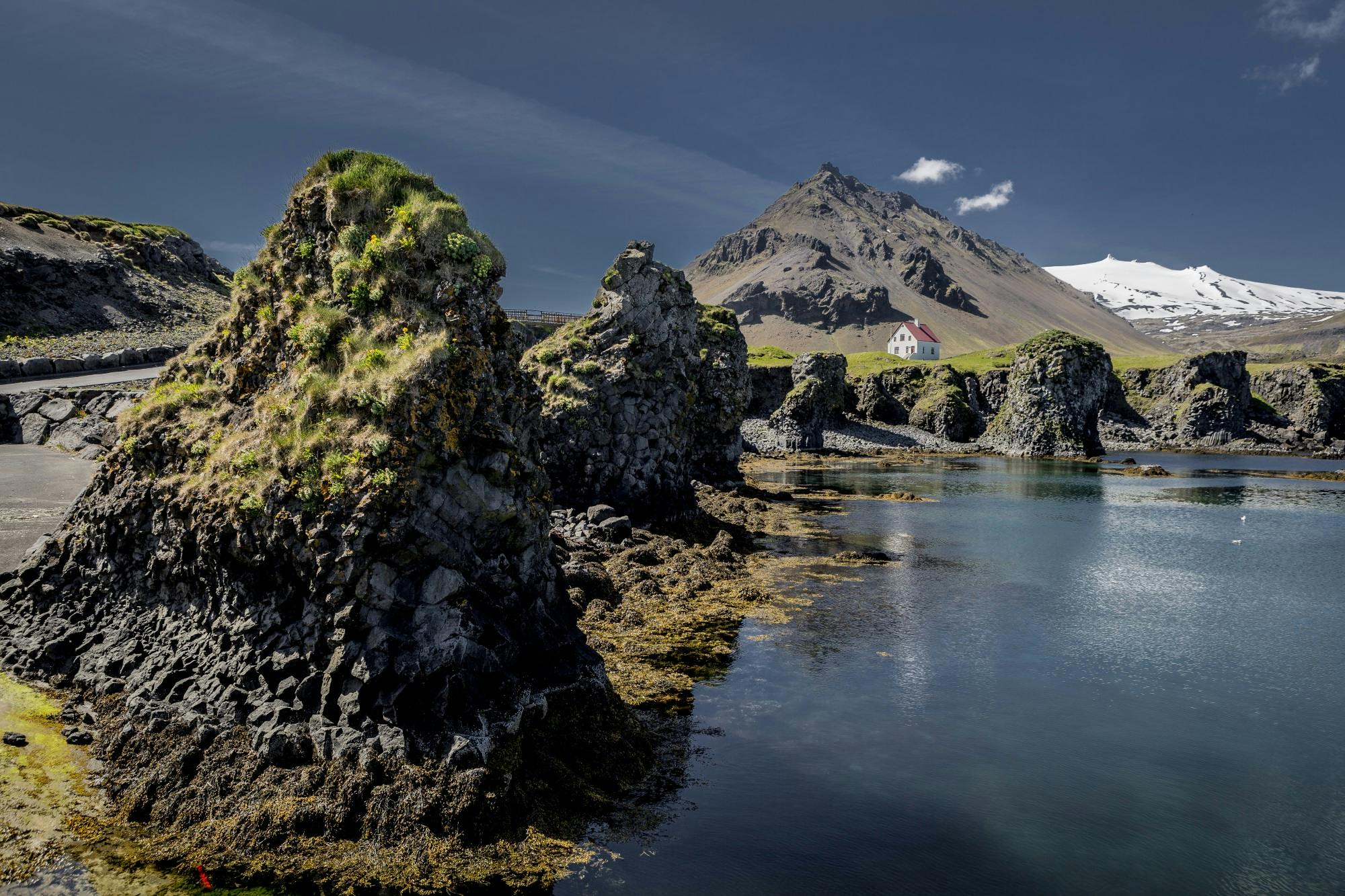 The park's boundaries lie from the diverse coastline to the tip of the Snæfellsjökull volcano that reaches up to 1,446 m (4,750 ft) above sea level. Snæfellsjökull is one of Iceland's 32 active volcanic systems and last erupted about 1,800 years ago. On the top of Snæfellsjökull is a small icecap. 
The inspirational magic of Snæfellsjökull
Throughout history, the beauty of Snæfellsjökull has affected people spiritually, and it has been an inspiration for novelists, painters, and other artists. The best-known artwork is Jule Verne's sci-fi novel, The Journey to the Center of the Earth, which he wrote under the volcano's influence. Whether the volcano is indeed the entrance to the center of the Earth, one of the Earths seven "chakras," or if it holds the spirit of Bárður from the Saga of Bárður Snæfellsás, witnessing the beauty of the volcano and its surroundings leaves no one untouched.
Stunning landscapes and historical relics
The park offers beautiful and diverse landscapes with a coastline with spectacular cliff formations at Arnarstapi, black and golden beaches and bird cliffs, moss-covered lava fields, and numerous beautifully shaped volcanic craters and lava tube caves. In addition, the park is full of historical relics related to medieval fisherman culture.
Visitor center
The national parks Visitor center at Malarrif offers an exhibition that gives a great insight into the park's wonders. Park rangers can provide plenty of guidance for hiking options and other activities.
There is no admission fee for visiting the national park or the visitor center.