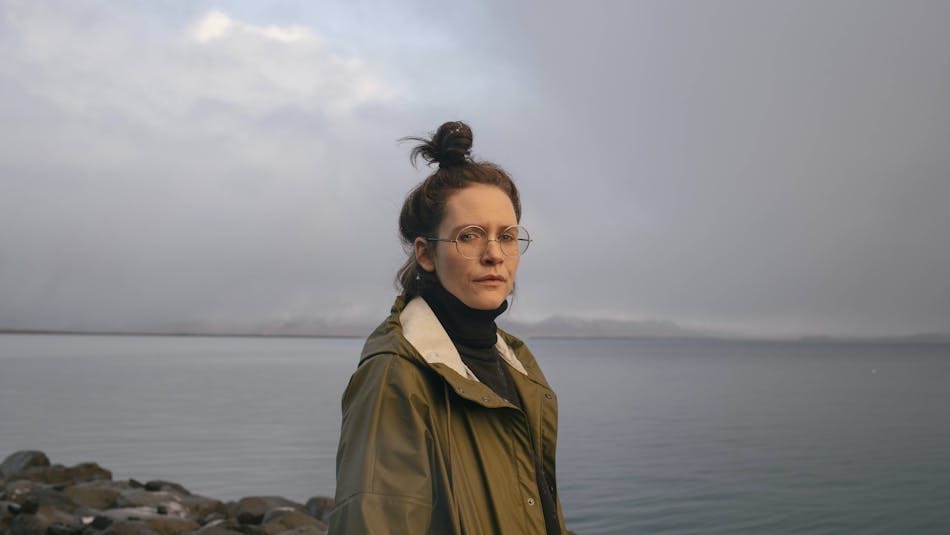 Season of Creativity - Music
Iceland is renowned for its music credentials, thanks to festivals and it's unique experimental and collaborative approach to music. Musician Sóley gives her guide to creativity in Iceland.
Sóley Stefánsdóttir
Born in Hafnarfjörður, Iceland, Sóley Stefánsdóttir was surrounded by music from an early age. She was strongly influenced by her father who was a trombone player and music teacher, always encouraging music to be an inspiration within daily life and an opportunity to find solitude when needed. It was at home where Sóley established a deep-rooted love for music and a desire to seek her own musical path.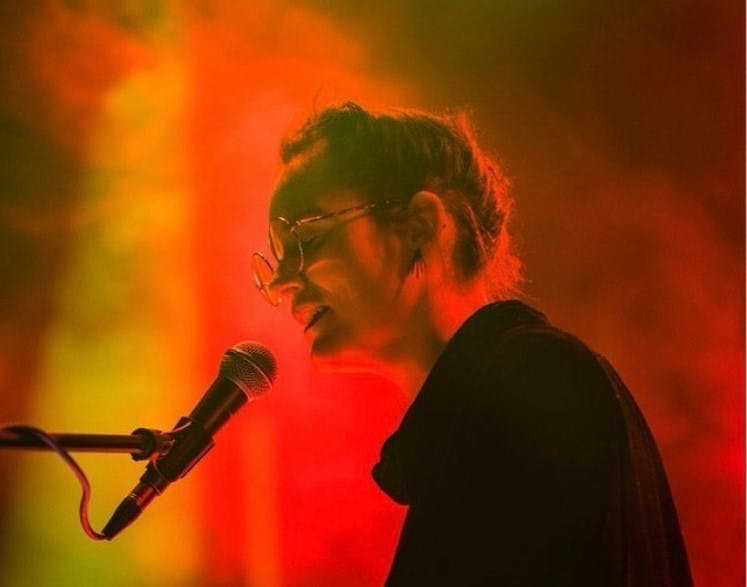 Sóley performing live
She went on to study the piano further at the Iceland University of the Arts while also reading composition. Soon after she became part of the Icelandic band, Seabear in 2006, providing an opportunity to join the growing Icelandic music scene and begin to craft her own personal sound. During this time, she worked with several bands at the same time, such as renowned Icelandic collective Sin Fang, which further fostered Sóley's creative inspiration through collaboration and led to her breakout as a solo artist in 2011.
Sóley, began to develop her own dreamlike and fairy-tale genre of music exploring various sounds and drawing inspiration from the ambient mood of Iceland's changing seasons. Her profile in the global music industry grew through her song "Pretty Face" which generated a wide array of positive reviews and led to her subsequently touring with fellow Icelandic music group, Of Monsters and Men. She has continued to inspire new sounds with her subsequent five album releases and several world tours. Sóley is currently working on her new album and has recently returned to record a new album with Seabear, who she will be performing with for Iceland Airwaves 2019.
SÓLEY'S CREATIVE JOURNEY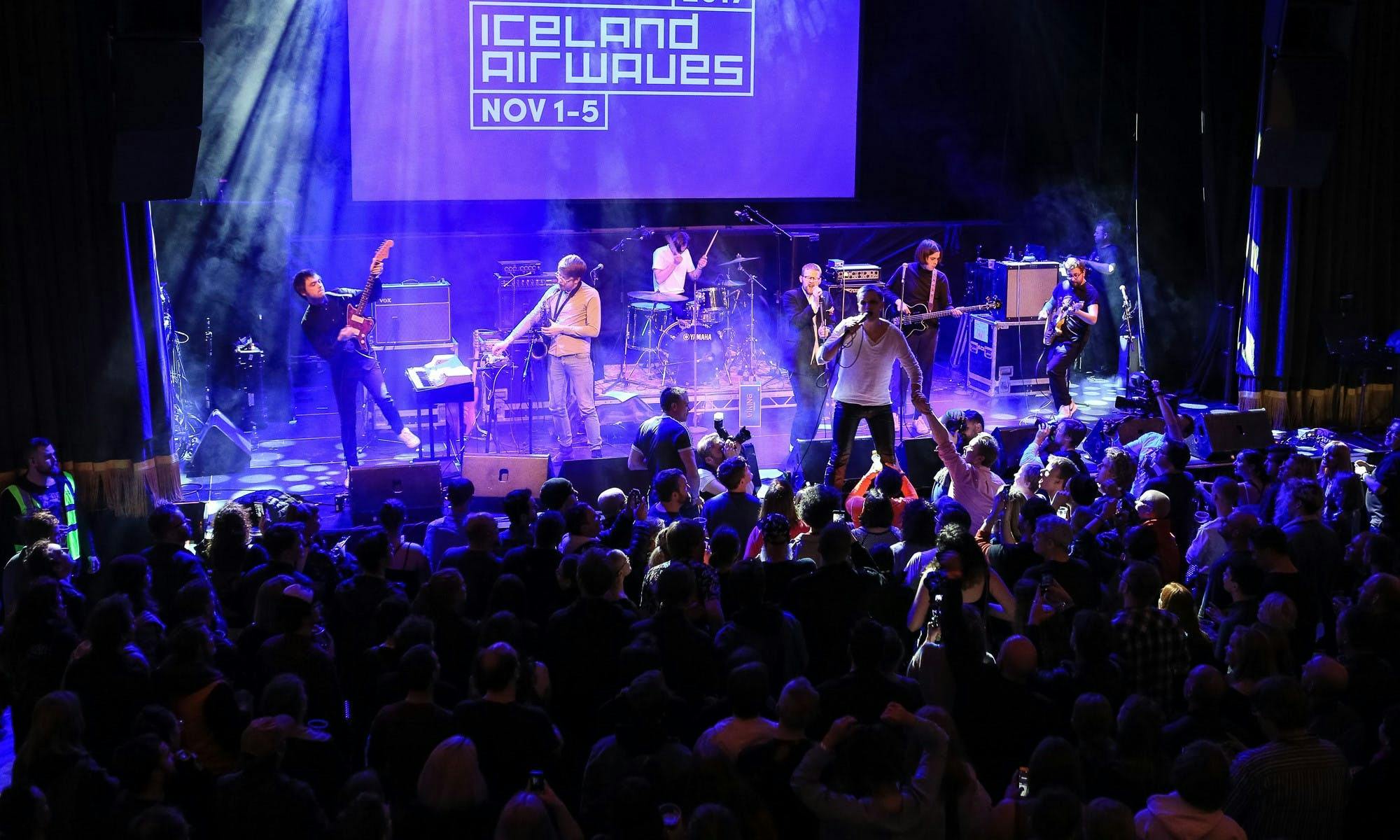 Iceland Airwaves 2017
Growing up in Iceland, Sóley was exposed to music from an early age, her father a keen trombone player and music teacher, with music taking a natural part of Sóley's upbringing and life. A large part of her inspiration came through her route and development nurtured by the Icelandic school system.
"Every step of my music school years shaped me in some ways. When I was a teenager, I joined a brass band that my dad was conducting because I was tired of being alone in a room practicing piano. I joined the brass band playing percussion where i met some of the closest friends that I have today. The transition to the Jazz band allowed me to have a little more freedom to create. I enjoyed the ability to improvise but i knew it wasn't 100% the right route for me.
"The Arts Academy allowed me to further that expression of freedom. I explored new avenues of composition and new instruments, with the experience I gained from both disciplines it opened up exciting opportunities for me."
Iceland's musical scene holds a strong sense of collectiveness and it is the Nordic country's identity to collaborate and help each other that makes it unique. Sóley established herself within a number of bands which provided the launchpad for her career to take flight.
"I joined Seabear because i knew the guitar player and they needed a sub for one show because the violin player was not in the country. That is the beauty of the music scene, being able to adapt to situations and throw yourself at opportunities. I played the accordion in the first show! We then started touring all around for 2-3 years.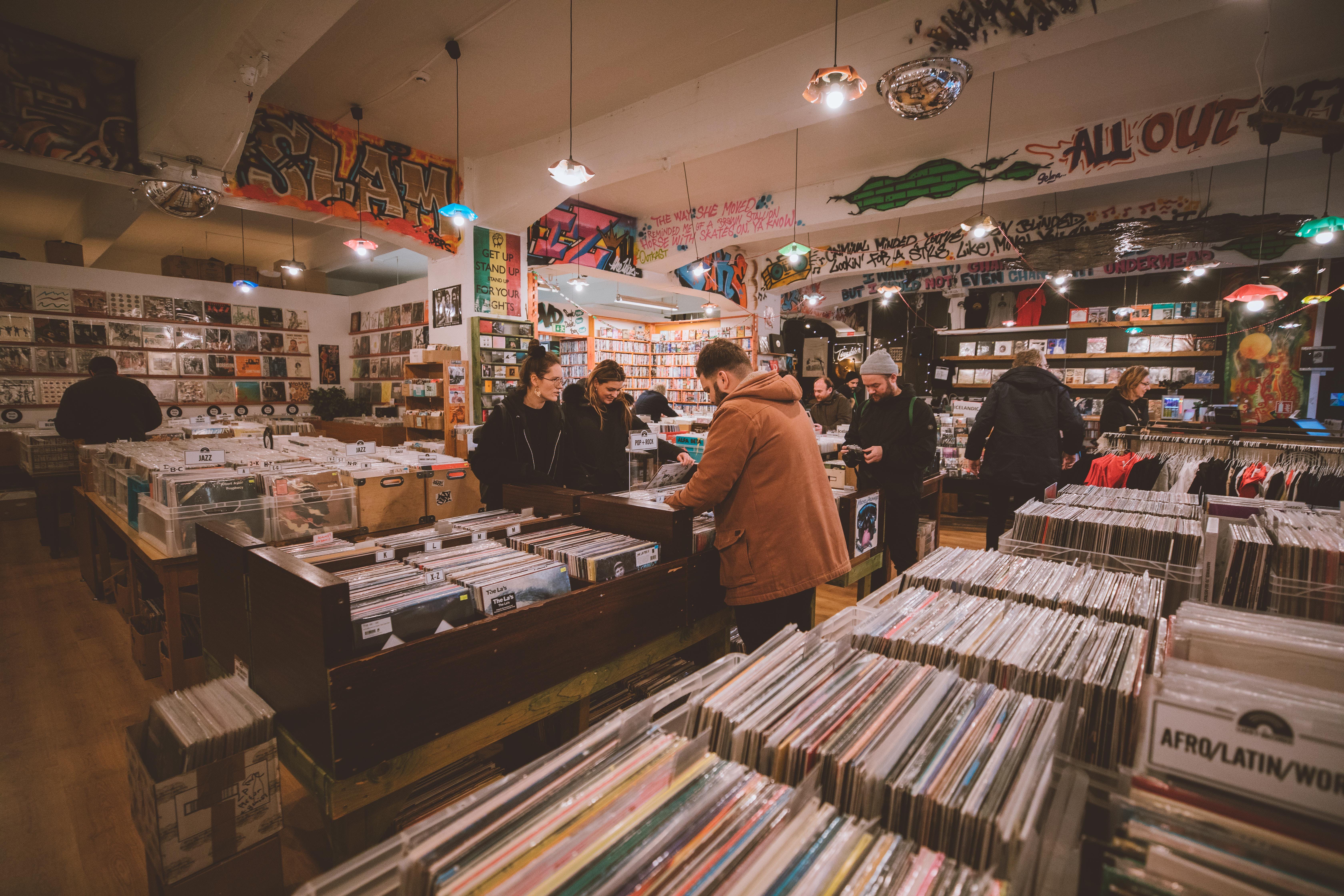 Dance between the unique record shops of Reykjavik for some Icelandic inspiration
"I also joined Sin Fang on his first tour. I'll always remember it being chaotic but such an exciting adventure. We toured all together in each other's bands taking inspiration from one another, learning all the time. I learned a lot from my friends in Seabear and Sin Fang. These experiences and collaborations helped me grow as a musician and allowed me to take that step into the solo career."
Sóley has propelled herself into one of the most recognisable musicians the country has produced, creating a unique sound and identity that has taken inspirations from the community nature of Iceland and the lessons learned along her journey.
SÓLEY'S CREATIVE GUIDE: WHERE TO VISIT ICELAND'S MOST CREATIVELY INSPIRING PLACES
Visiting Iceland during the Fall and Winter period has a majestic feeling to it and is a perfect opportunity for visitors to experience a time of the year so important to Icelanders for creative inspiration. The colours on display are something to cherish, the offering of music and the vibrant landscape are all a chance to gain an insight into why the Nordic country has such an emphasis of creativity during this time of the year.
Sóley highlights: "There is an abundance of Icelandic music that is unbeknown to the world, but when in Reykjavik it is the perfect time to unleash the talent on offer. Reykjavík itself provides a platform for discovering a wide variety of unique Icelandic sounds and musical styles, with a variety of record shops to explore. You can get fully immersed and lose yourself in these for hours, uncovering inspiring new sounds and learning about the importance of creative collaboration in the Icelandic music scene. Dip into Lucky Records, Tónar or Reykjavik Record Shop to have a real education and inspiration of the Icelandic sound."
Delve into the underground and ambient sounds of a live Icelandic gig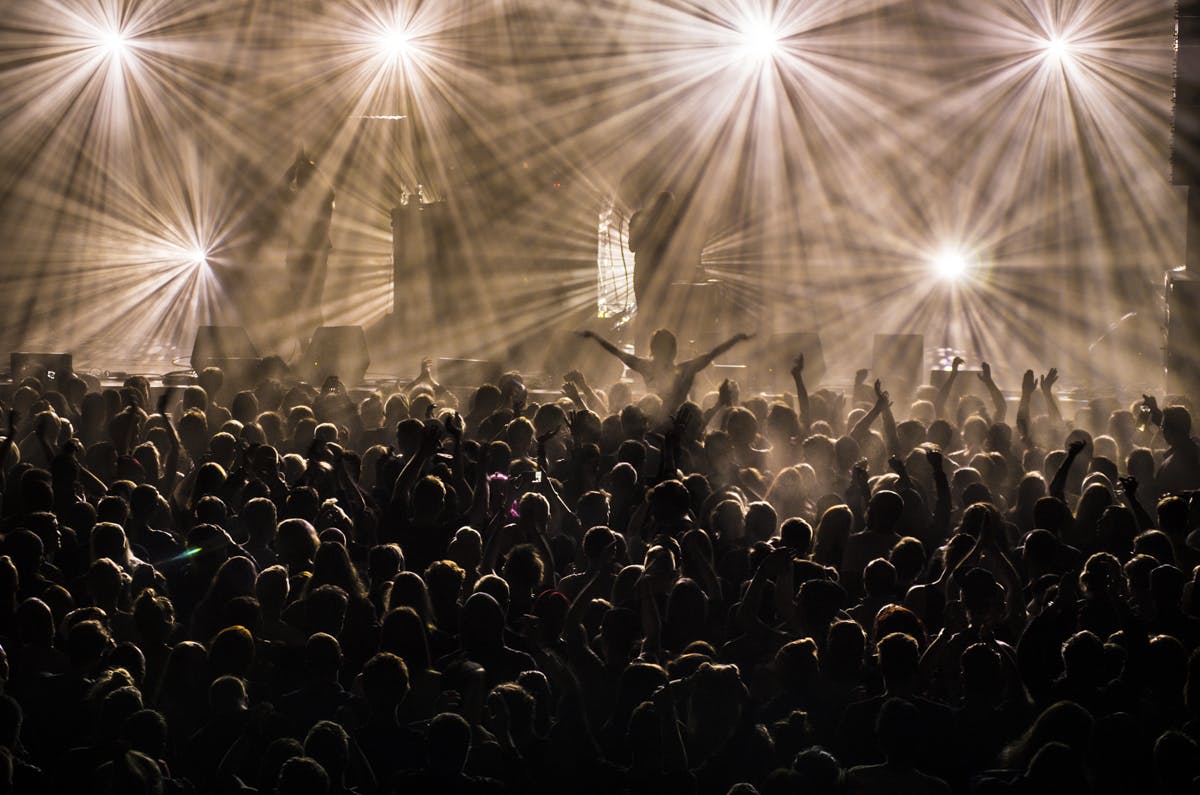 There's plenty to discover in the music scene in Reykjavík
"Visiting Iceland during the Fall and Winter, the weather plays a massive part on where you spend your nights due to the conditions. Yet turning inside brings with it a great opportunity to unearth new, inspiring music, such as with an experimental and beautiful concert at the venue, Mengi. An operation that is created and managed by artists where you get a real sense of the collectiveness and collaboration that drives Icelandic music."
Draw upon inspiration from darkness

"The darker months of winter is one thing that I think all Icelanders can relate to when it comes to getting creative and searching for inspiration. The weather and dark skies bring with it a sense of desire to create something inspiring out of the darkness. I find myself creating new projects and experimenting with sounds and instruments that can replicate the feeling that Fall-Winter brings. This Season I am beginning work on my new album, which has taken inspiration from the dark Icelandic winter months."
Immerse yourself in the surrounding landscapes on offer to get the creative juices flowing
"Creation comes from open spaces in Iceland, the small population compared to the size of the country enables you to always feel free and find your own space to be inspired and create. I enjoy taking hikes up the small mountain Úlfarsfell, or visiting the black beach and lighthouse in Seltjarnarnes, both close to the capital Reykjavik. You can be not too far from civilisation, but far enough away to feel a sense of freedom to immerse yourself in the wonders of nature to find the inspiration you are looking for."
Visit a local bath and see first-hand the collectiveness that drives creativity in Iceland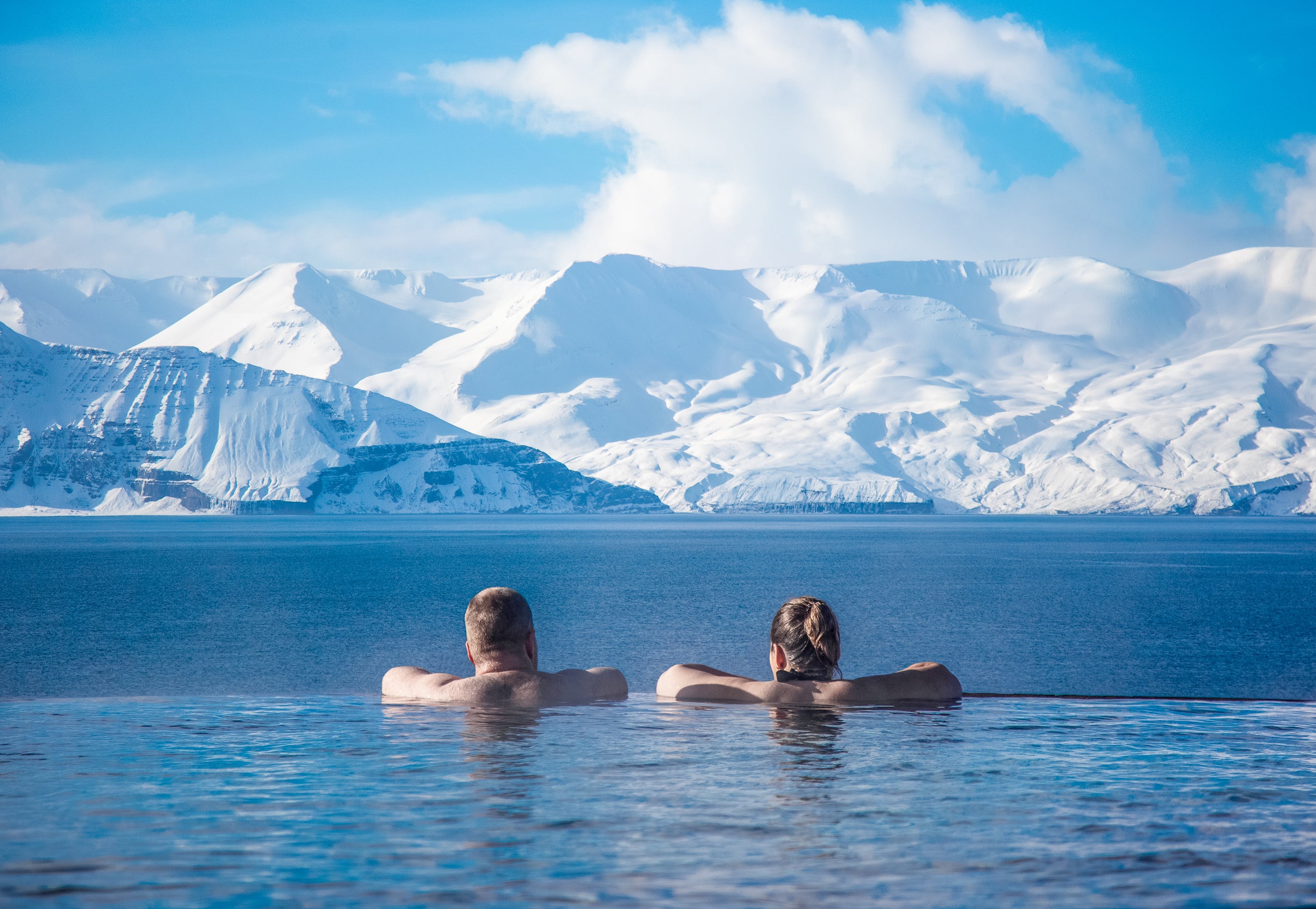 Bathing in a geothermal pool in Iceland is a warm and relaxing during winter
"Appreciating the small things in life and buying into the community brings with it a different sense of inspiration. I find that relaxing in the local pools available throughout the country connects you to the Icelandic culture, it brings people together of all ages and backgrounds. This is exactly how the music industry works, it is really connected in Iceland with so many music artists and bands, that all cross over with each other and people working together in different ways. The energy is fantastic."
Why do you think Icelanders are so creative?
"It doesn't really matter where you go in Iceland, everywhere can inspire you, whether it be in the North, South, West or East. The amazing vistas along with that strong feeling that you are part of a collective creates a great platform to allow creativity to blossom.
The darkness in fall and winter is a time of year that encourages the creative minds of Iceland to really focus their thinking and develop new ideas. While the daylight hours are shorter, the darkness allows a new perspective and the colours of the transitioning seasons provide all the vibrant inspiration one could need."