River rafting in Iceland
Want to fill your Iceland vacation with some action? Then river rafting might be exactly the right thing for you. While floating down glacial rivers through impressive canyons you get to see Icelandic nature from a different perspective - you're practically in it! River rafting tours vary in length and difficulty and there are suitable trips and rivers for beginners and families as well as seasoned rafters.
The Rafting rivers of Iceland
In Iceland, you will find 3 commercial rafting rivers: Hvítá river (White River) on the Golden Circle, Jökulsá Austari (East Glacial River), and Vestari Jökulsá (West Glacial River) in the North of Iceland. All three of them are glacial rivers and require different rafting skills:
Suitable for beginners, inexperienced rafters and families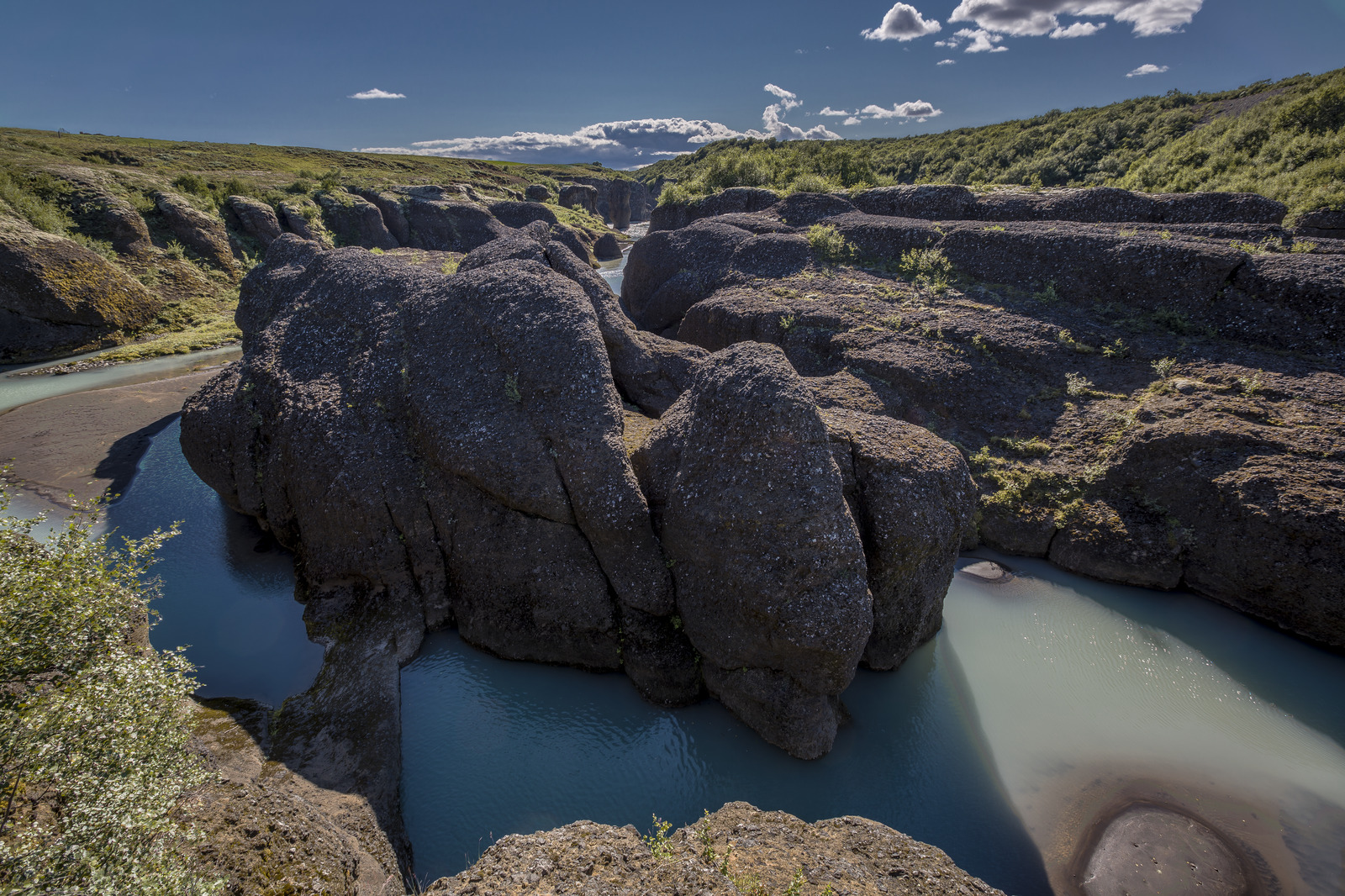 An especially photogenic place to explore: Brúarhlöð canyon
The river Hvítá - White river
Class 2 - novice level 
The river Hvítá has its source in Hvítárvatn (White River lake) east of the glacier Langjökull. A few kilometers after plunging down the famous Gullfoss waterfall, the river becomes a rafting paradise with moderate whitewater rapids for the action and a beautiful scenery enjoy.
The river also meanders through the often ice-blue waters of Brúarhlöð Canyon, a hidden nature pearl.
Tour duration: 3-4 hours
Vestari Jökulsá – West Glacial River
Class 2 – novice level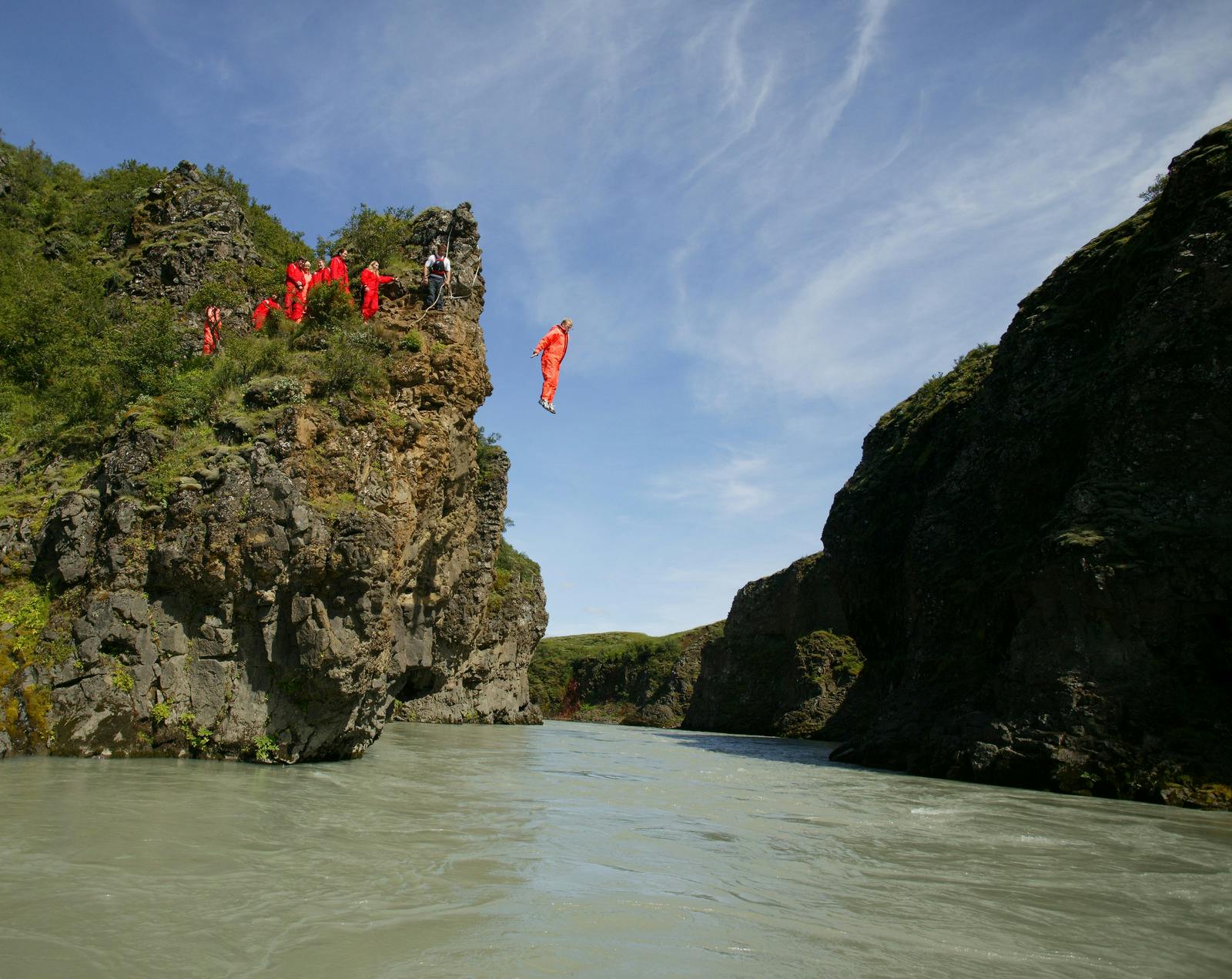 Water fun is part of every rafting trip: jumping off cliffs is a special test of courage
The West Glacial River is perfect for a family rafting trip. Gentle rapids flow through a beautiful canyon, along impressive rock formations. Those who want to soak in the natural beauty and relax, and those who just want to have fun will get their money's worth.
Besides the rafting itself, other water fun in form of cliff jumping, optional water fights and visiting hot springs are part of the ride!
Tour duration: 3-4 hours
Suitable for advanced rafters and physically fit daredevils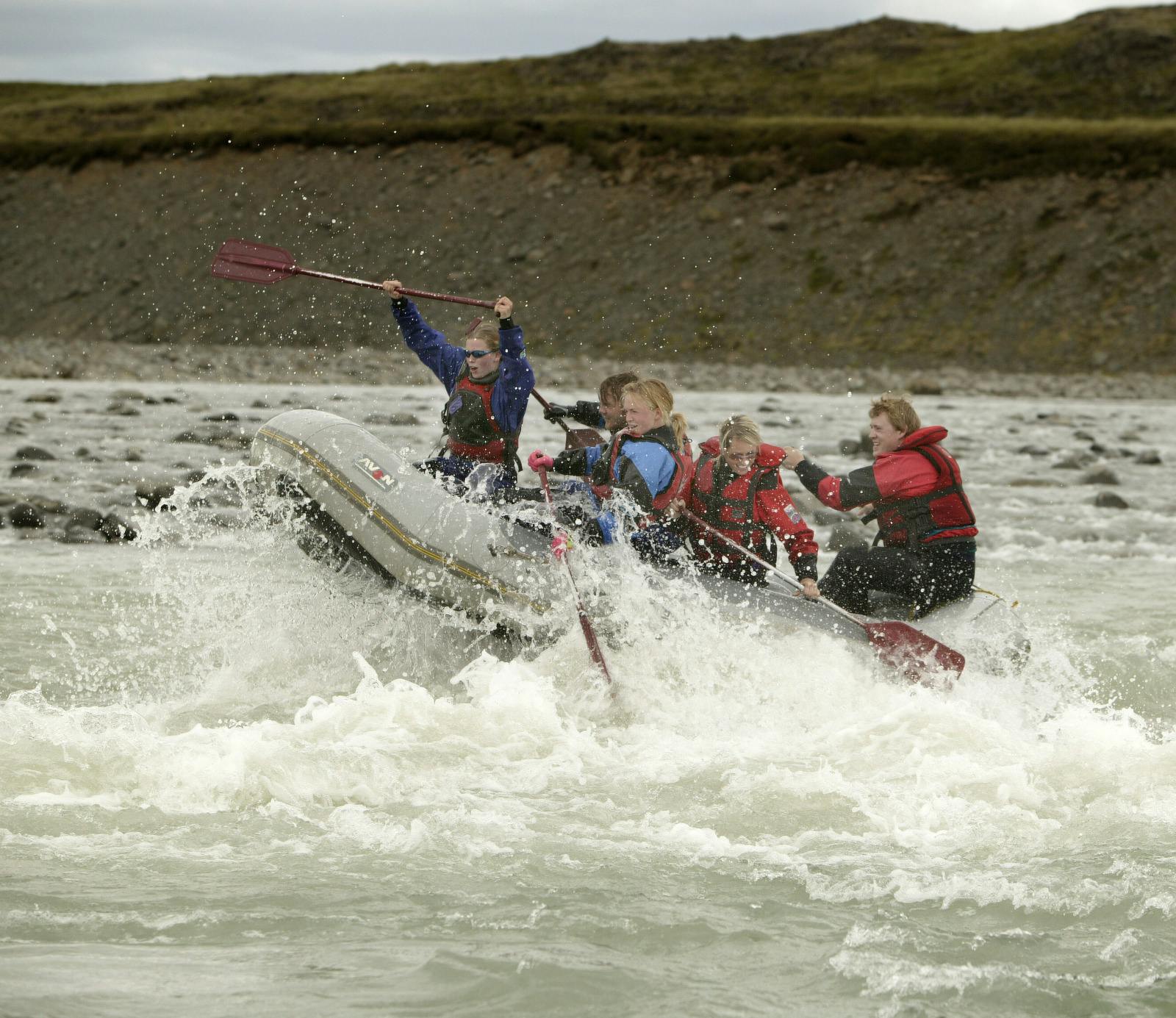 For more action and exercise we recommend the Beast of the East
Jökulsá Austari – East Glacial River
Class 4 – Advanced level
One of Europe's best rafting rivers, the East Glacial River, also called the Beast of the East, is the perfect stream for adrenaline seekers. The turbulent ride through the especially beautiful Merkigil canyon is suitable for experienced rafters or physically fit adventurers that are ready to row and swim! Safety guides on kayaks and canoes follow the rafters down the white water rapids.
Tour duration: 6-7 hours
When to go and what to bring!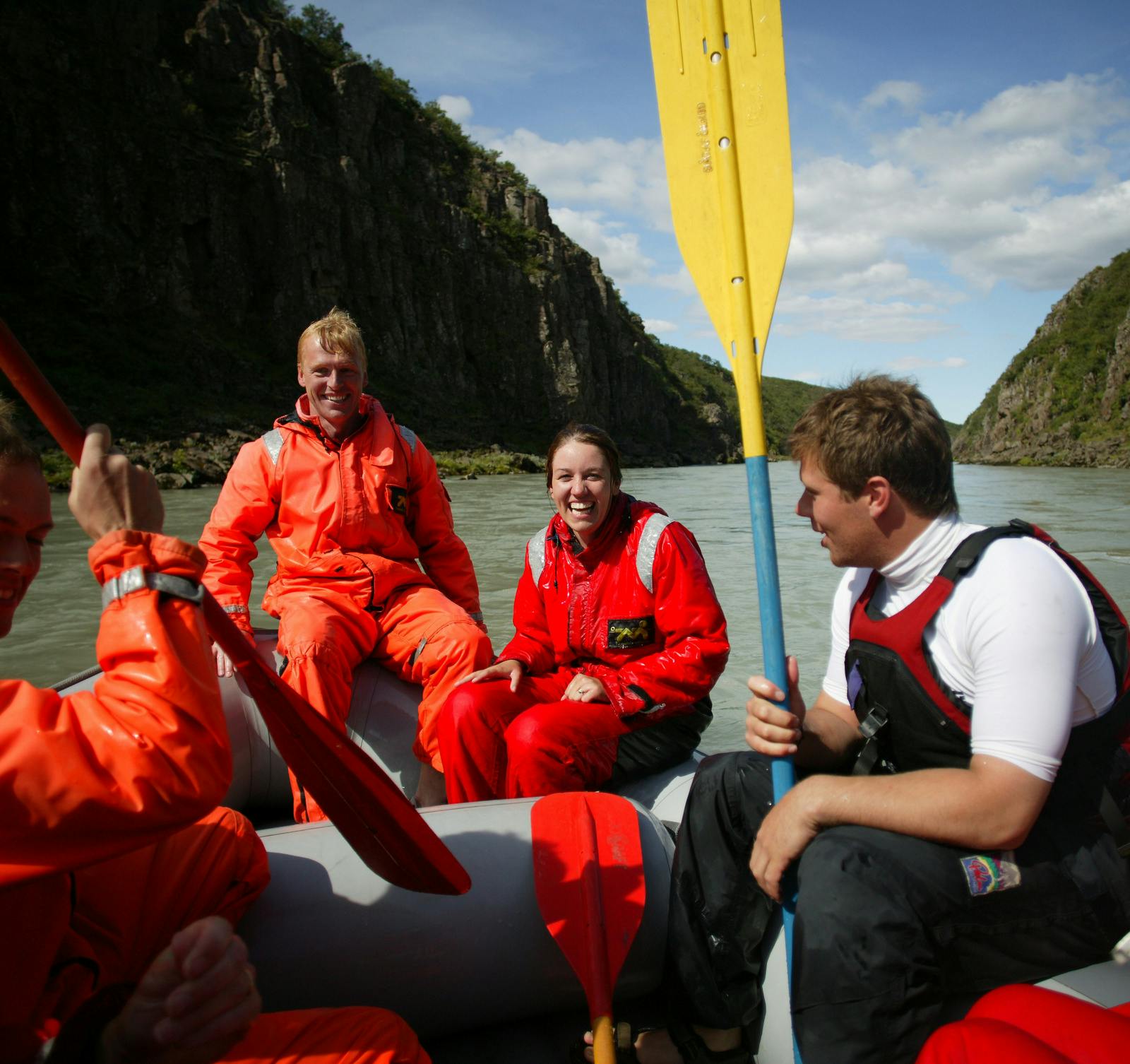 A good mood and warm clothes are the only essentials you need to bring
River rafting season in Iceland is between May and September and despite it being in summer, we are talking glacial water!
All the rafting equipment and wetsuits are provided by the rafting operators. But half of the fun is also getting wet, so bring warm clothes and an extra outfit.
Thermal underwear, woolen- and fleece sweaters keep you warm even when wet. And if you plan to warm yourself up in a hot tub afterwards, bring your swimsuit!