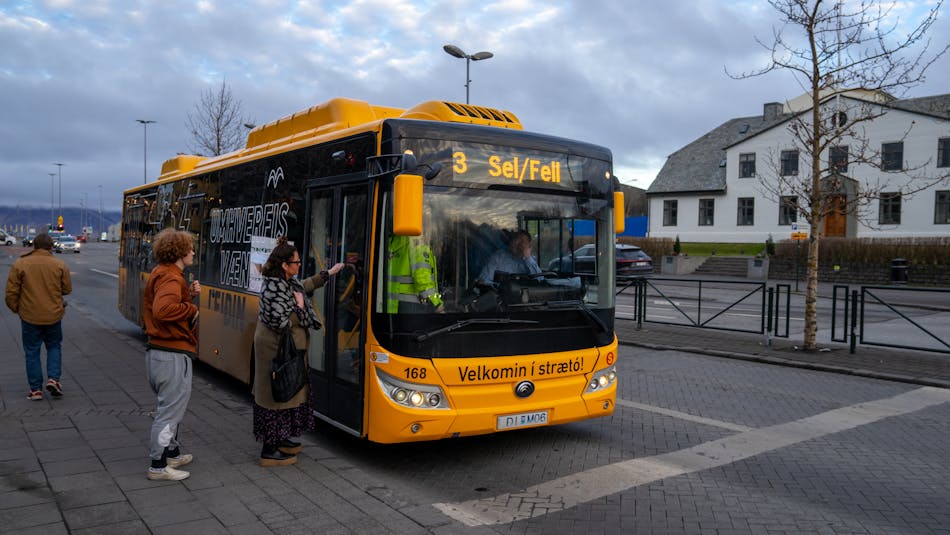 Getting around Reykjavík: City buses, bike lanes and travel tips 
Is Iceland's capital big or small? Travelers who only stay in the center of Reykjavík may not notice the sprawling size of the capital area.
The City of Reykjavík is one of five municipalities making up the urban sprawl known as the Capital Region. Altogether, about 65% of Iceland's population live in the area, and the 27 bus routes operated by Strætó cover the entire metropolitan area.
Thanks to reforms in city planning – made in part to tackle chronic traffic jams – walking, cycling and taking the bus have never been easier.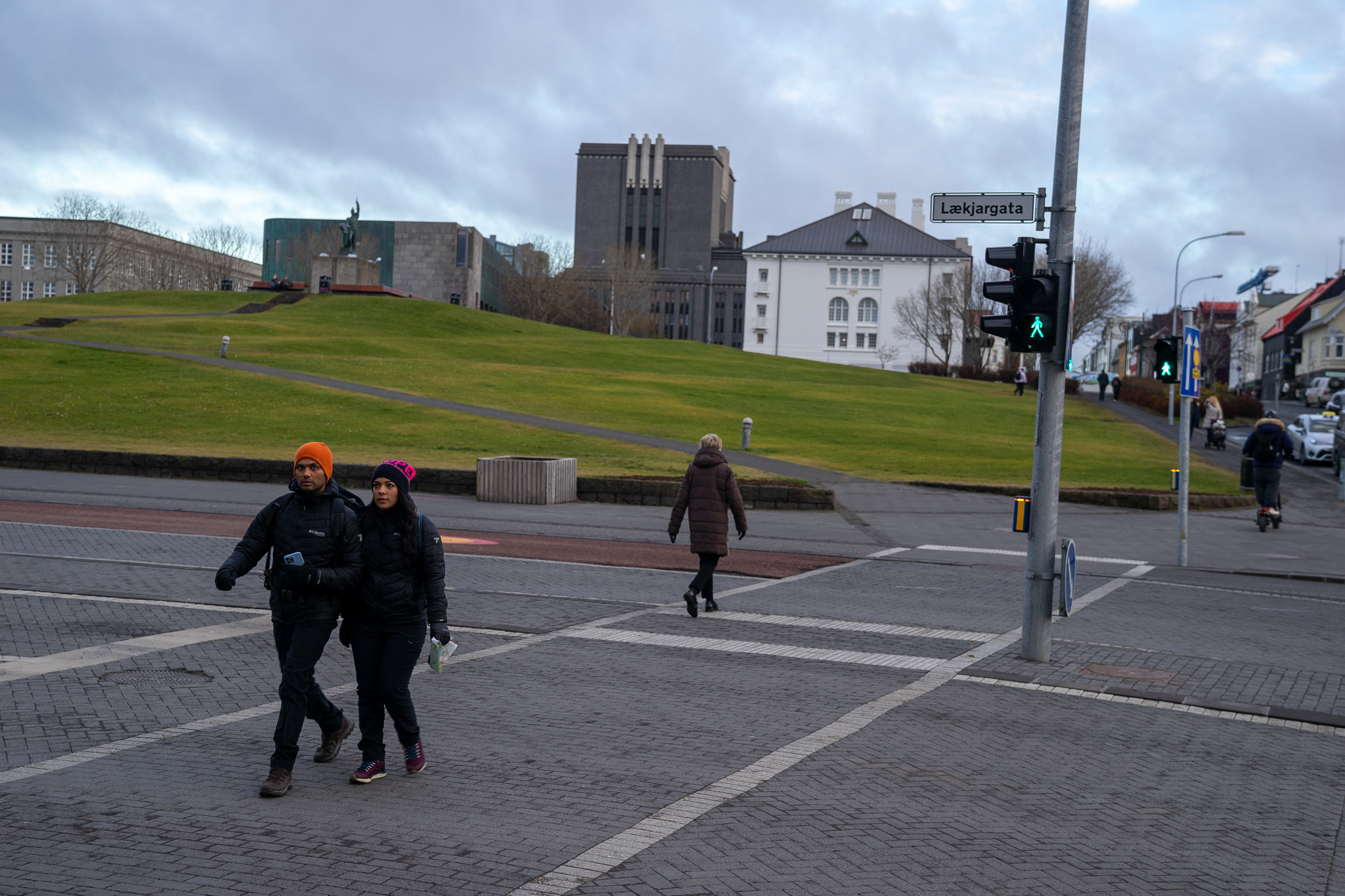 Strætó Public Transport 
Reykjavík's brightly colored

Strætó

buses increasingly run on the city's renewable electric energy supply. At peak operating times, buses arrive every 10–15 minutes, but in the middle of the day and during the evening, frequency drops to every 30 minutes. Service stops around midnight, and resumes around 6:30am on weekdays; Sunday services are considerably less frequent. 
Buses no longer accept cash or bank cards on board; riders have to pay with special

KLAPP tickets

. Most riders use their smartphones as a bus pass via the KLAPP app, but prepaid cards are also available from

eighteen

shops in Reykjavík. Rides cost 470 Krona, valid for 75 minutes in transit. Children under the age of twelve travel for free, and bicycles are allowed on board, unless space is limited.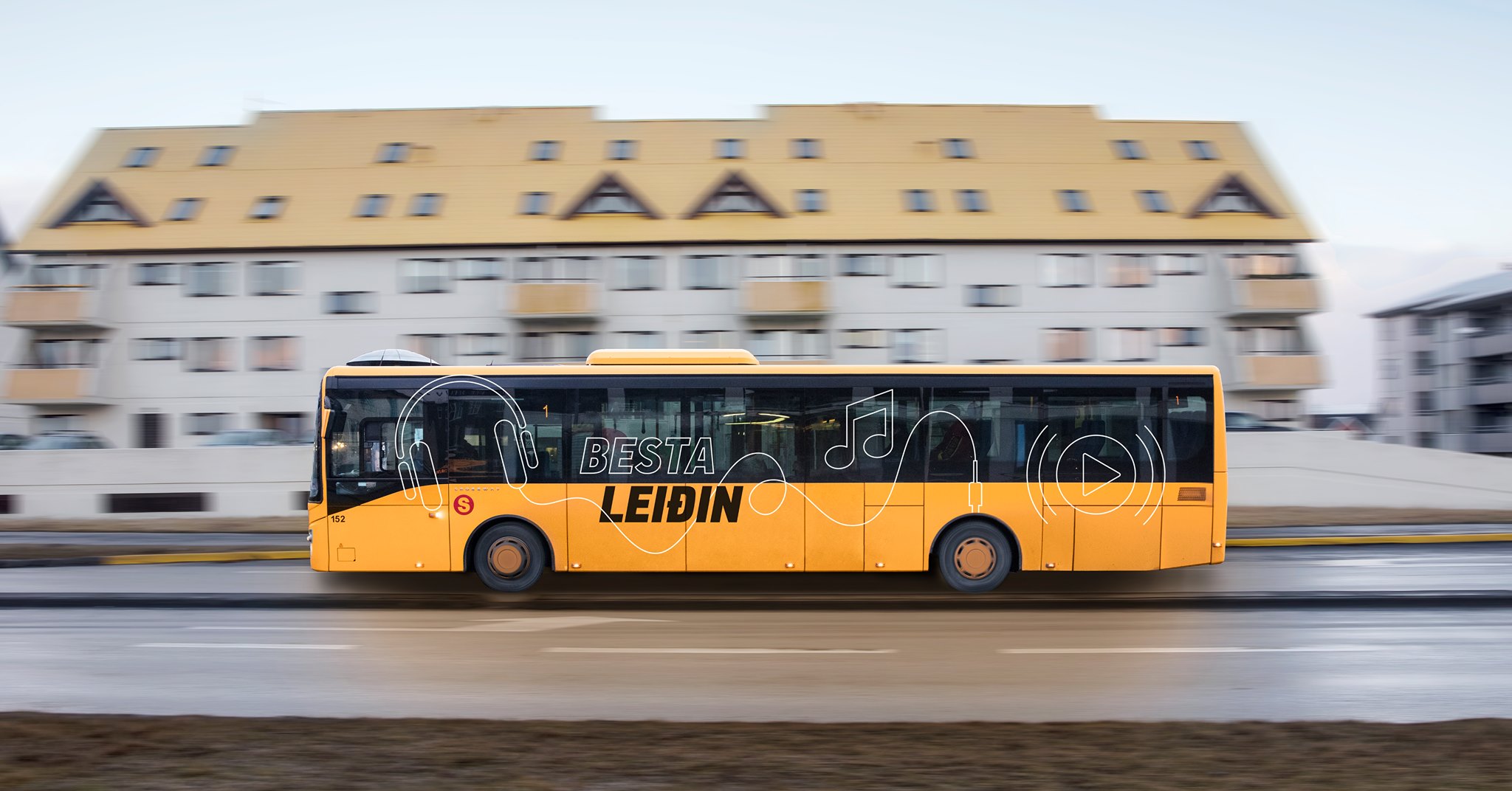 Taxis and car sharing 
The two main taxi companies are

Hreyfill

and

BSR

. Ride-hailing services are illegal due to a license-quota system in Iceland, intended to support job security among taxi drivers.
Many residential neighborhoods have car-sharing stations from companies such as

Zipcar

and

Hopp

. These cars are largely aimed at locals seeking to move groceries or other items within city limits; a regular rental car is generally a better option for day-trips out of Reykjavík. 
Traveling around the capital by car, it's best to avoid the morning rush hour from 7:30am to 9am, and the afternoon rush hour from 4pm to 5pm.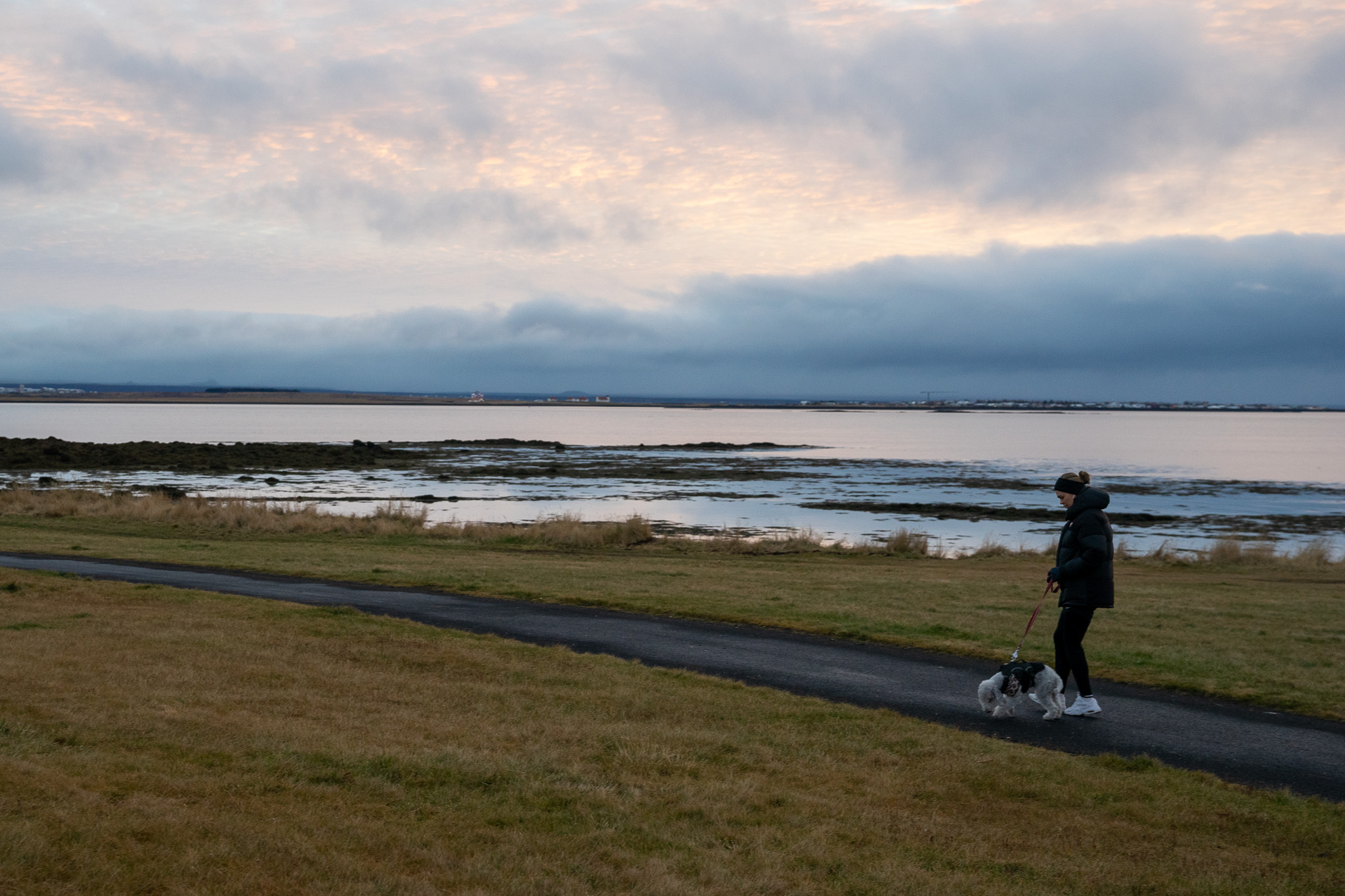 Cycling in the Capital Region
A series of

cycling and walking paths

connect the Capital Region by threading along the coastline, running all the way from the tip of the Seltjarnarnes peninsula to downtown Hafnarfjörður. Following these paths is not just a shortcut, but a great way to recharge in an environment free of cars.
To rent bikes, long or short term, downtown options include

Reykjavík Bike Tours

and

Borgarhjól

. Used bikes are largely traded via Facebook marketplaces such as

Hjóladót til sölu

, which counts one-fifth of Iceland's population as members. The largest bike- and repair store is Örninn in the suburb of Skeifan.  
Parking in central Reykjavík
Reykjavík has a network of parking garages and

a website

showing availability at any given time. The largest garages are at and close to the

Harpa Concert Hall

.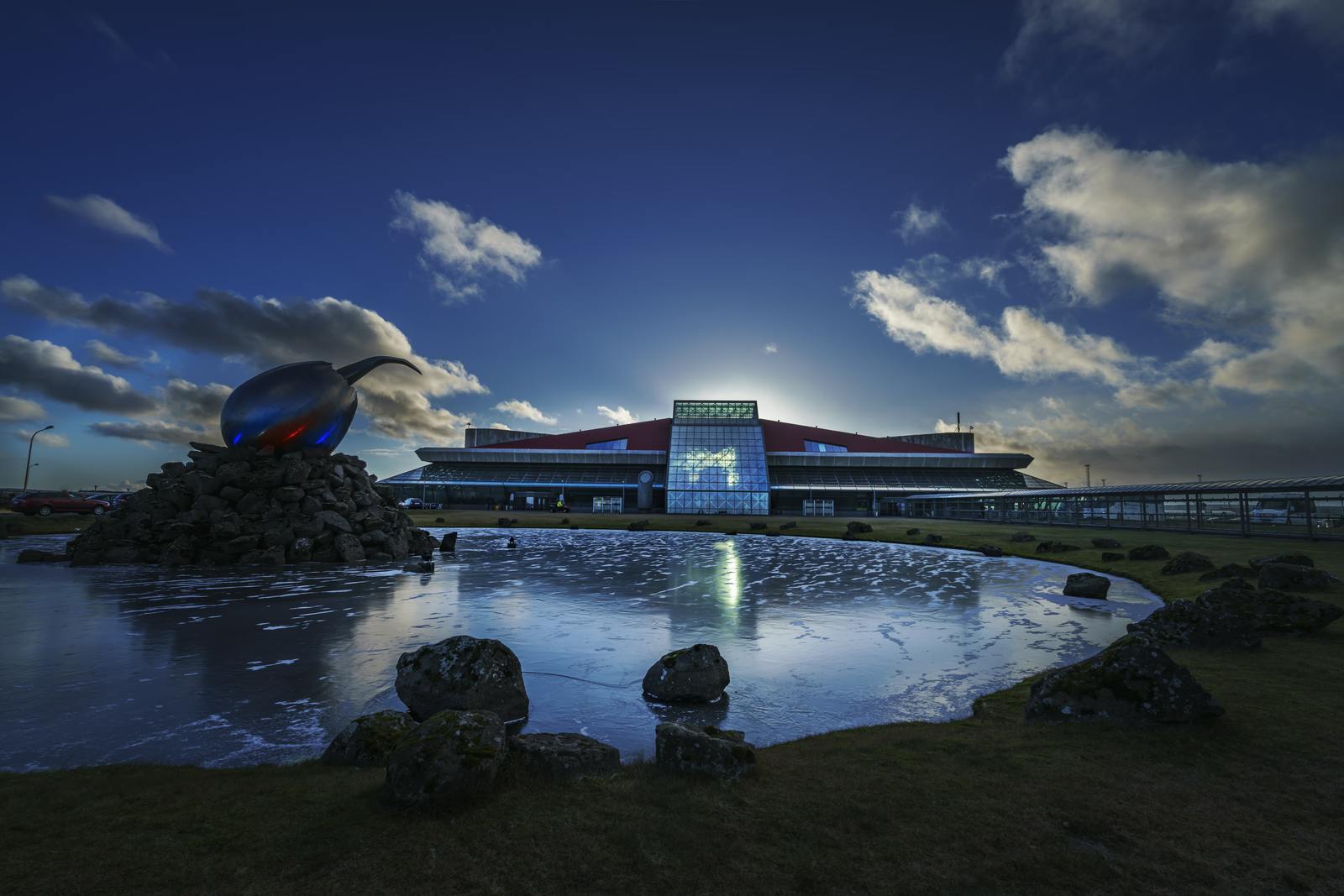 Getting to and from Keflavík Airport
Keflavík International Airport is an hour drive from the city center but airport buses are relatively smooth. The three main companies, running a 24-hour service, are

Fly Bus

,

Airport Direct

and

Grayline

.
Route 55 with Strætó also travels to and from Reykjavík; rides are less expensive but less frequent and take longer. The bus stop is on Kjóavöllur street. 
Expect to pay at least 17,000 Krona for a taxi from the center of Reykjavík to Keflavik airport.