Motorized Adventure

The diverse terrain of Iceland, ranging from towering mountains and glaciers to beaches and rivers offers a variety of engine-based activities. With ATVs, snowmobiles, buggy cars, 4x4 jeeps and snow-cats to choose from, one can surely get the adrenaline pumping in an amazing setting in Iceland.
All-terrain vehicles (ATVs) are a great way to explore the black sand beaches of the South coast or the mountains and valleys of the highlands. On top of the glaciers, you can zoom across the snow on snowmobiles, crawl up mountains by snow-cat or join super jeeps tours. Each glacier is unique and offers spectacular views and thrills, some even have ice caves which are worth exploring.
Boats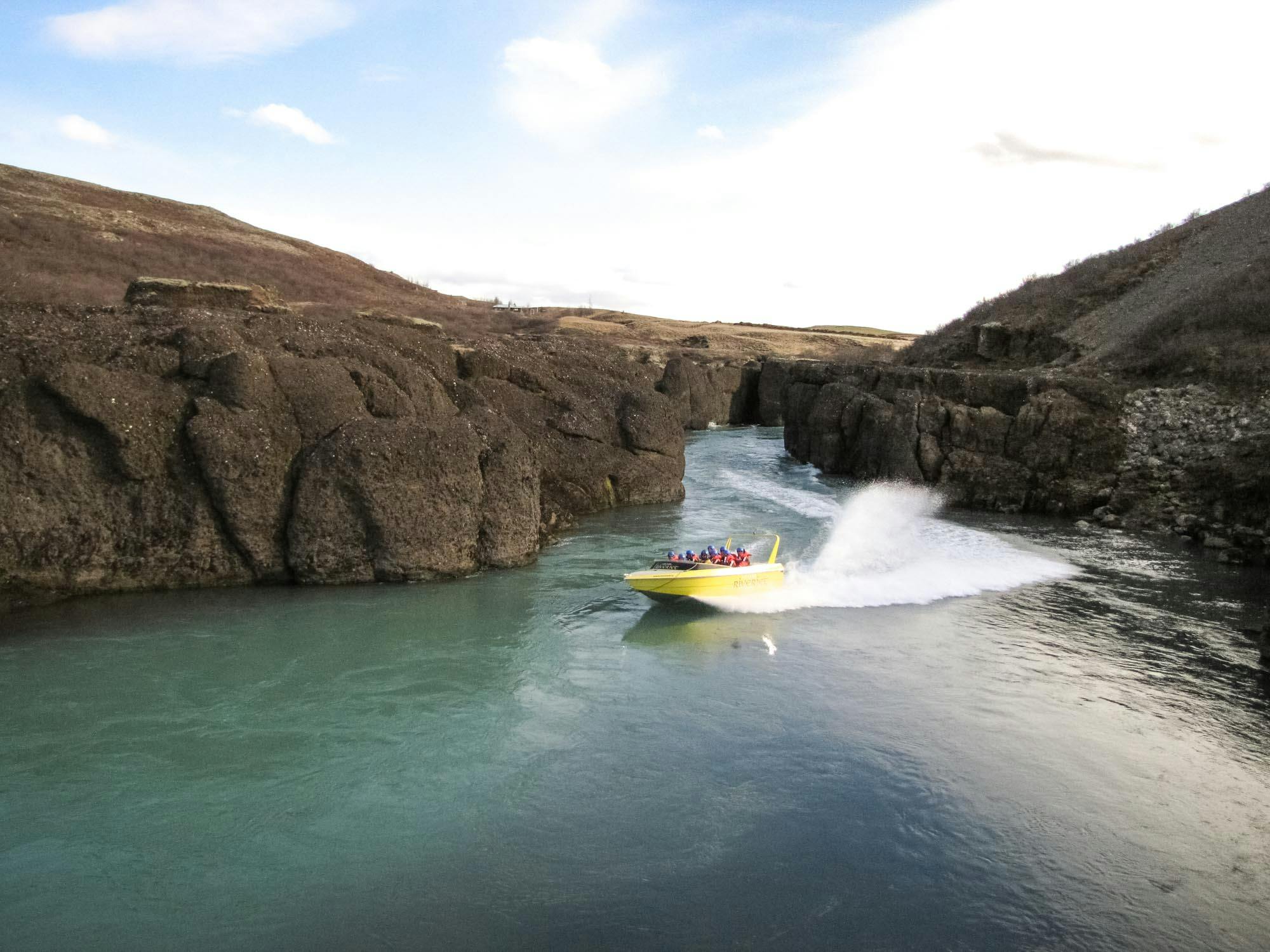 Fast adventure on a speed boat in Hvítá
The adventure doesn't end on land, as there are river jet tours operating on Hvítá's river rapids, speedboat tours are available off the coast in areas such as Þorlákshöfn and Vestmannaeyjar and at Jökulsárlón ice lagoon where you can also sail amongst the glaciers on an amphibian or zodiac boat.
What you need to know
Keep in mind that the Icelandic weather is notoriously unpredictable and varies between regions, so always pay attention to weather forecasts. This is especially relevant to those that venture into the highlands or travel in wintertime, but caution should always be exercised.
Make sure to bring the appropriate equipment for the activity planned. Your tour operator should provide information regarding any necessary equipment for guided tours. For lists of equipment for different types of activities, visit Safetravel.is. These lists always include warm clothes and a mobile phone.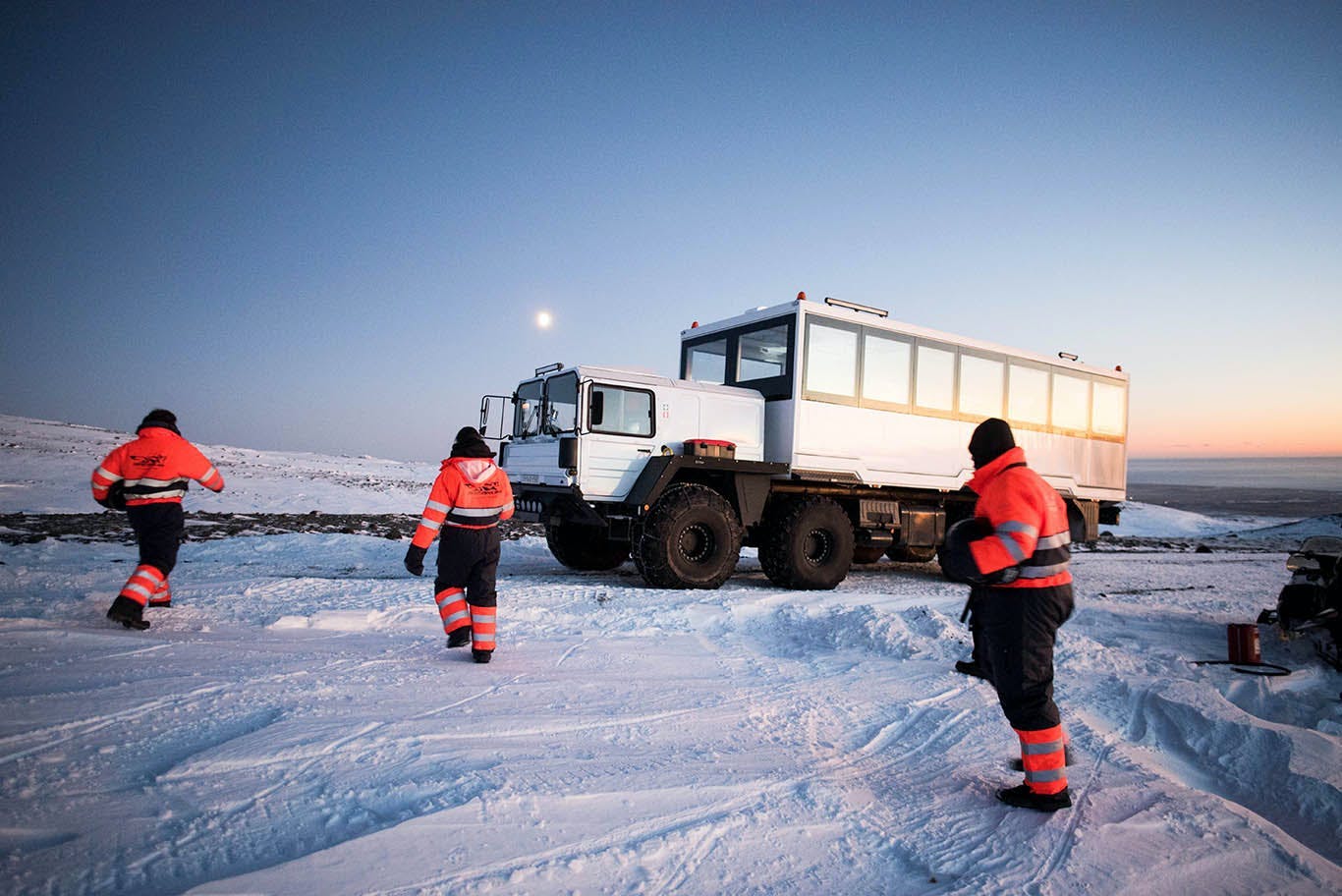 Monster trucks do well when exploring glaciers
When all necessary precautions are taken, action-seekers can enjoy a variety of adrenaline-filled activities, as well as the riveting beauty of the rugged landscape.
Respect nature
Off-road driving is not allowed on the black sand beaches or on mossy terrain, it is not encouraged and deeply disrespectful. In Iceland you are close to nature and must treat it with the respect these stunning landscapes deserve.