The Sound of Iceland
When the alternative rock-band The Sugarcubes became an unexpected international sensation in the late 1980s, its lead singer was praised in foreign media under the name of Guðmundsdóttir. She later broke off from the band for a solo carrier, under her given name: Björk.
Björk is still Iceland's best known musician but since her debut an incredible number of bands and musicians have risen to global fame: Sigur Rós, Of Monsters and Men, Ásgeir, Ólafur Arnalds, Vikingur Olafsson and Kaleo to name a few.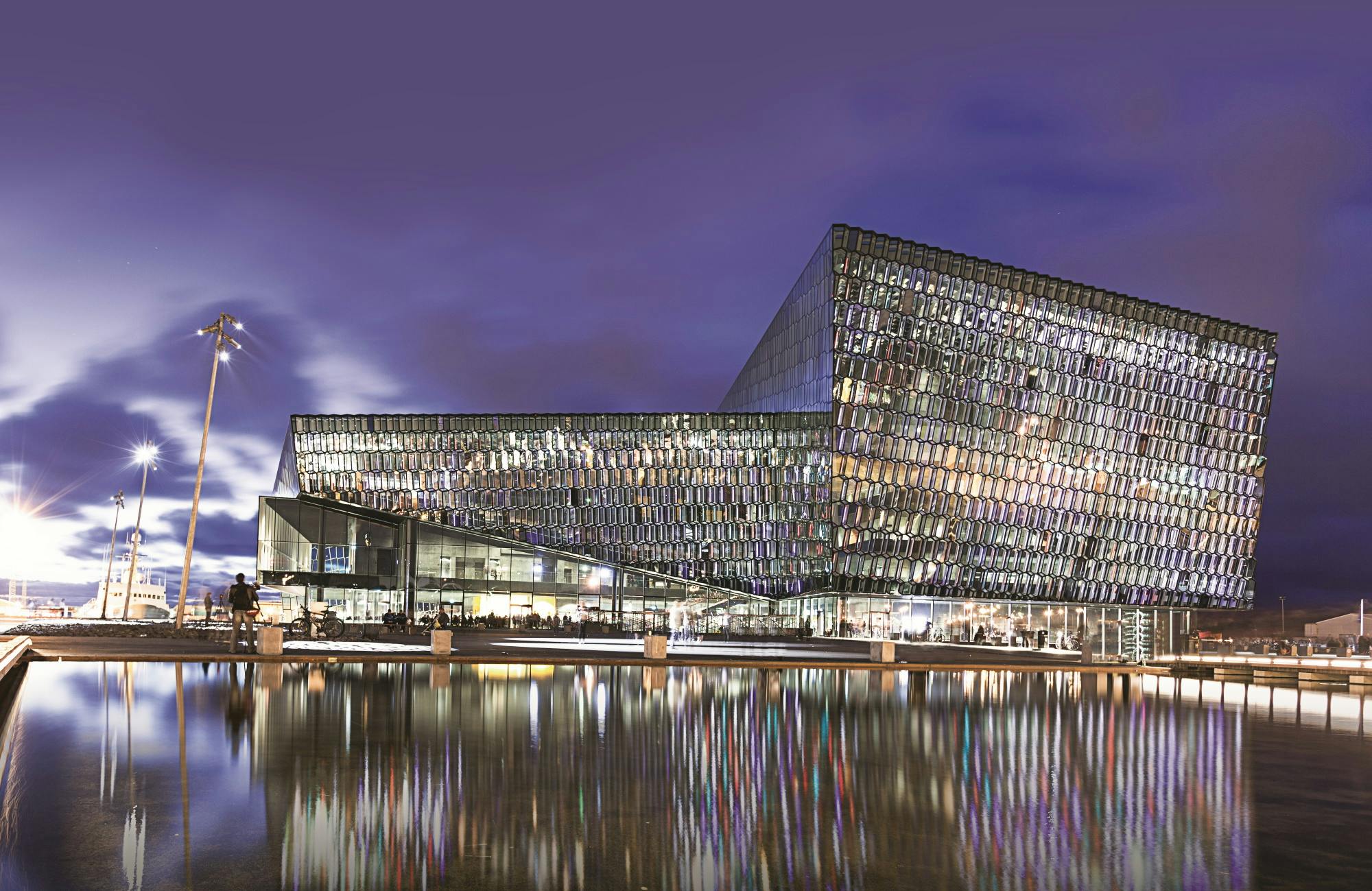 The landmark Harpa Concert Hall, home to the Symphony Orchestra.
REASON ONE: LITTLE REYKJAVÍK
Iceland's capital, Reykjavík, is the place to begin exploring the making of a robust music scene.
Reykjavik is small enough that everybody collaborates with everybody, often for the necessity of making a living in a small market: a vocalist for one band will sing back-up with another and a classically trained musician may collaborate with a rap band.
The easy connections are often fostered by the small network of music schools, operating with government support to be open for students regardless of economic background.