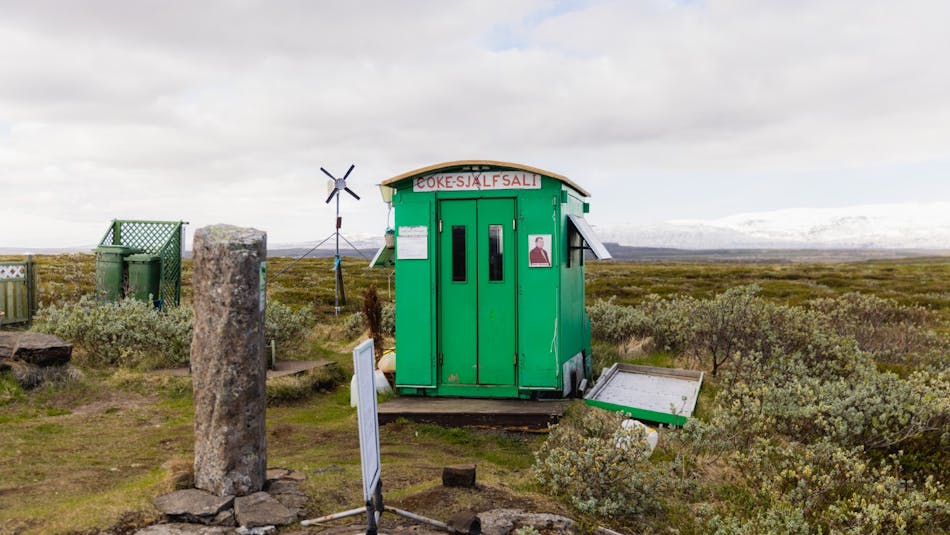 ICELAND ON A BUDGET - How to save some Kronas on your trip
Iceland is expensive, which means that costs for accommodation, rental cars, and sightseeing tours are higher than in many other countries. But after you have booked all that, food and gas are going to be the biggest matter of the expense. Yet, there are some tips and tricks, that'll save you a few Kronas along the trip and at the same time even improve your Iceland experience! 
START SAVING AT THE BEGINNING - SHOPPING FOR ALCOHOL
Iceland is amongst the countries with the highest taxes on alcohol in the world. That's why saving money starts right at the beginning of your vacation: beer, wine, and heavier spirits are a lot cheaper in the duty-free store upon arrival at Keflavík Airport than in the liquor stores around the country. Figure out how much you can stock up on with the Duty-free allowance calculator.
THE BEST TASTING TAP WATER IN THE WORLD - FREE OF CHARGE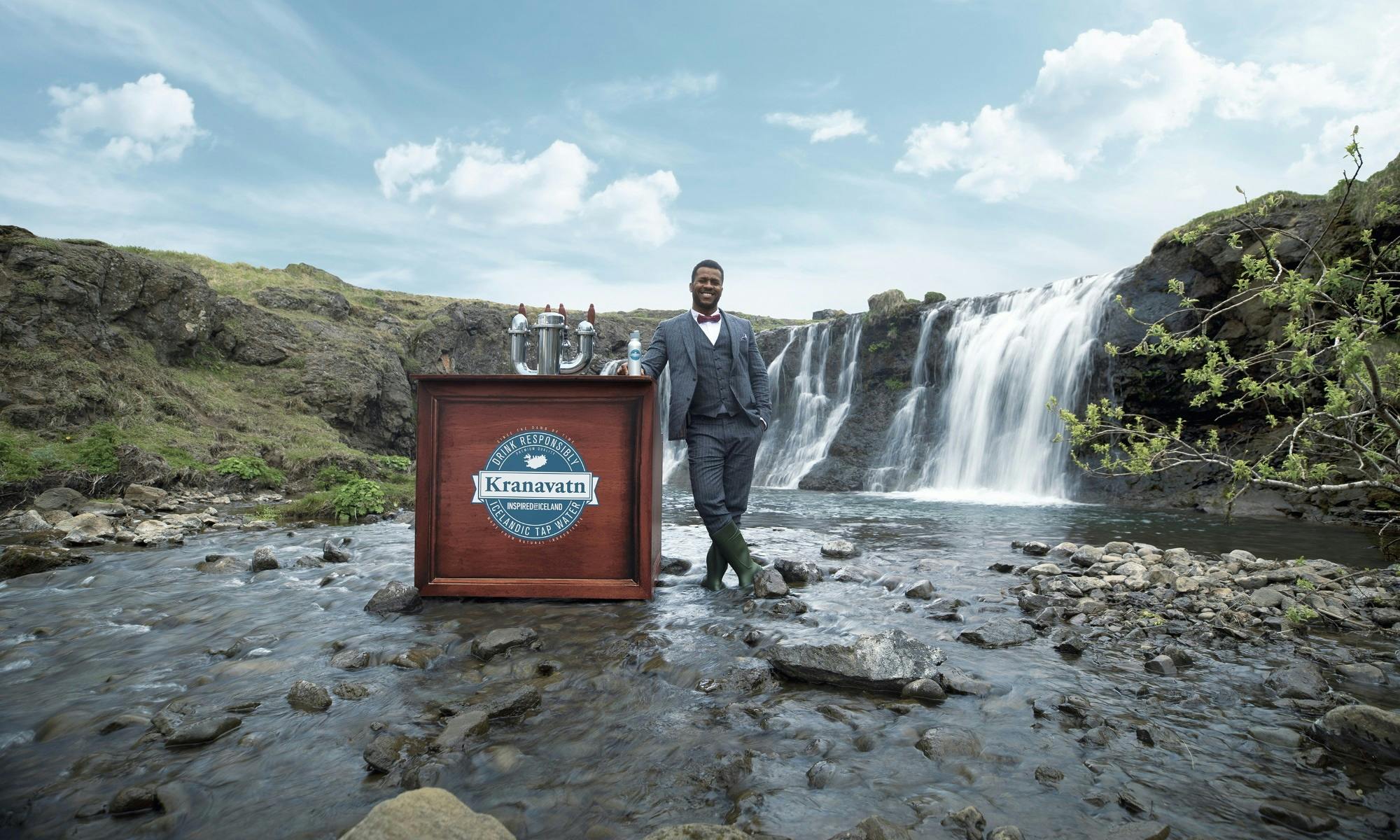 No reason to purchase bottled water: we pride ourselves with our delicious tap water
One of our specialties is "Kranavatn"- Icelandic tap water. This lava-filtered spring water is safe to drink - and delicious - all around the country. By using refillable water bottles, one not only saves a lot of money on plastic bottles but its also better for the environment. 
HAPPY HOUR BAR HOPPING IN REYKJAVÍK 
Want to taste some of our excellent craft beers in Reykjavík's bars? Happy hours are also a thing in Iceland and with the Appy hour – App you get to find out where and when the next pint waits for a good price. 
THE BREAKFAST BUFFET
Booking breakfast with your accommodation can save you lots of time and money on grocery shopping. Not only is it an opportunity for getting your stomach full in the morning but also to taste unknown things from the buffet you might have never bought yourself. 
HÁDEGIS MATSEÐILL – THE LUNCH MENU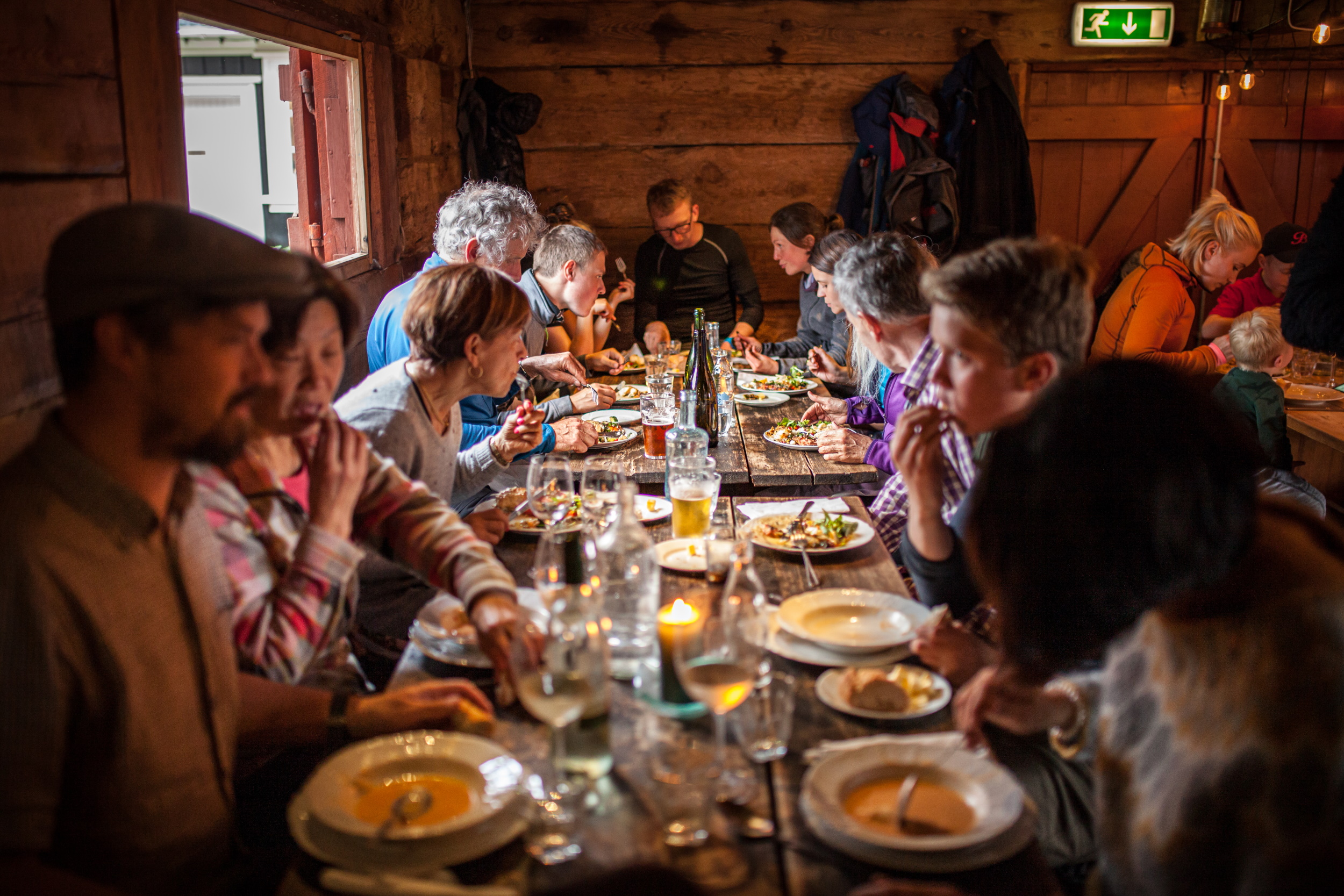 Sometimes even twice as much for only half the price: check out local lunch menus
We have extraordinary restaurants and it'd be a shame to miss out on them. In case you want to eat out but save a few bucks, go for a big lunch!
Most restaurants and gas stations in Iceland have daily changing lunch offers where you can fill up on the fish or the soup of the day often accompanied by bread and coffee, for sometimes as little as 15 to 20 USD. Vegan and vegetarian options are available almost everywhere.
GROCERY STORES IN ICELAND 
A fun part of traveling to a foreign country is exploring new supermarkets! In Iceland, grocery shopping is never cheap, but Bonus (logo: a pink pig) and Kronan (logo: a smiling coin) are supermarket chains that often offer the lowest prices. Recommended road snacks: Skyr – a special yogurt low on fat and filled with protein, vegetables from our very own greenhouses (marked with "íslenskt grænmeti"), flatbrauð (flat rye-bread) with Icelandic cheese and kleinur (donut-like pastry) are perfect for any adventure!
THE ICELANDIC HOTDOG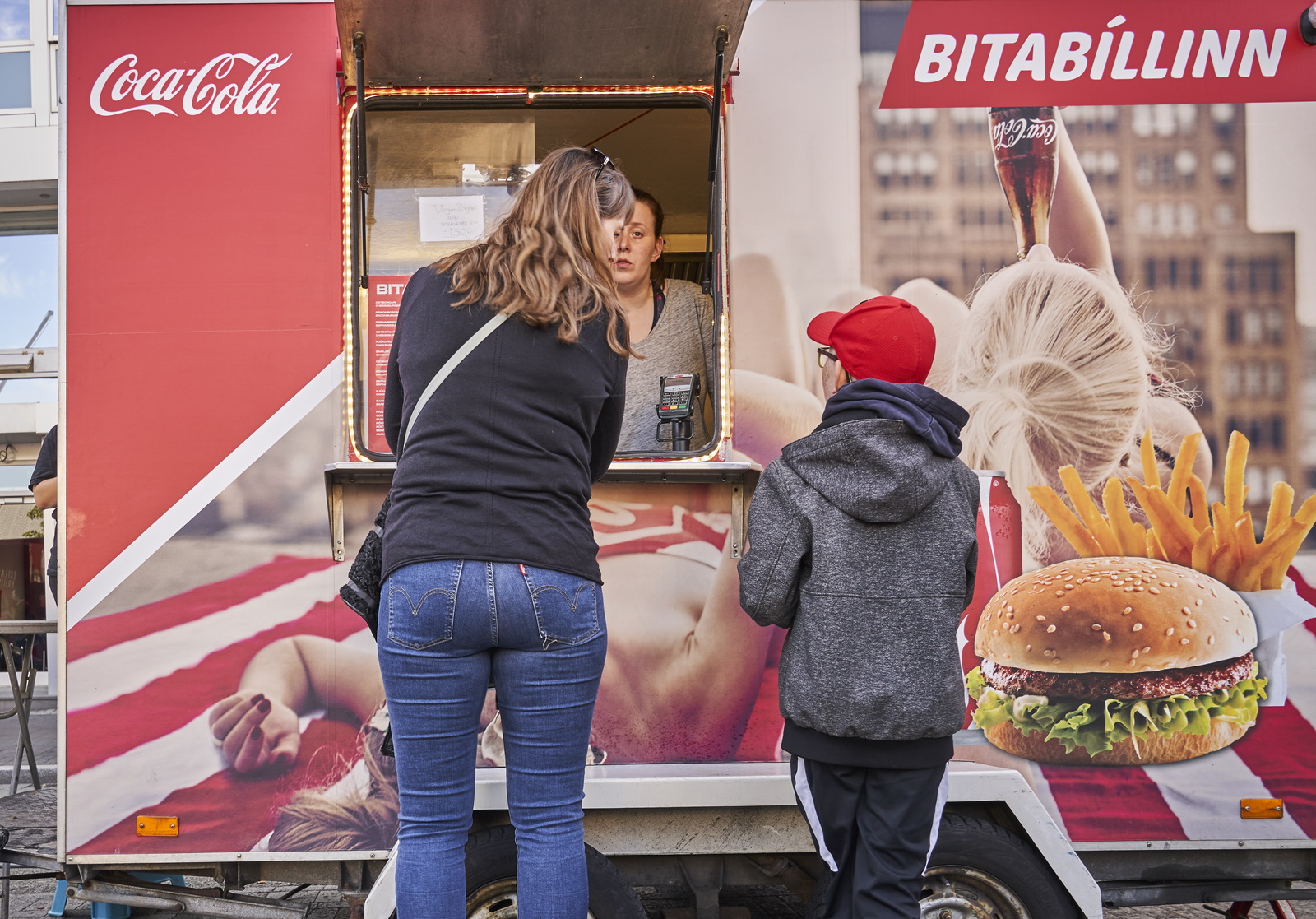 The Icelandic hotdog has a lot of fans. Order "Eina með öllu" to learn what the fuss is about
You've probably already heard of the famous Icelandic pylsa, aka the Icelandic hotdog. What's in it? An Icelandic sausage accompanied by sweet brown mustard, ketchup, and remoulade sauce, raw white and crispy fried onions, served in a hotdog bun. It's good, it's cheap (appr. 5 Dollars), and available at every shop and gas station. Try it and you might fall in love. 
Selfmade dinner
If you want to avoid having to eat dinner in restaurants, you can book accommodation with a kitchenette. Many guesthouses, cabins, and hostels offer a common kitchen area. This is also a great opportunity to put Icelandic ingredients to a test. Extra Tipp: by packing a small box with salt, pepper, and your most preferred spices you can make sure to have everything with you to prepare a savory meal to your liking. 
IT'S THE LITTLE THINGS... 

GAS 
The ring road is 1322 km long, meaning you're going to take gas a few times while you're here. Comparing fuel prices can help: you can check the fuel prices here .
Many car rental companies automatically provide their customers with discount keys that apply to certain fueling stations. Using those, you can save up to 15 ISK per liter (except when Iceland wins an important soccer or handball game, then you might even save up to 20 ISK per liter!)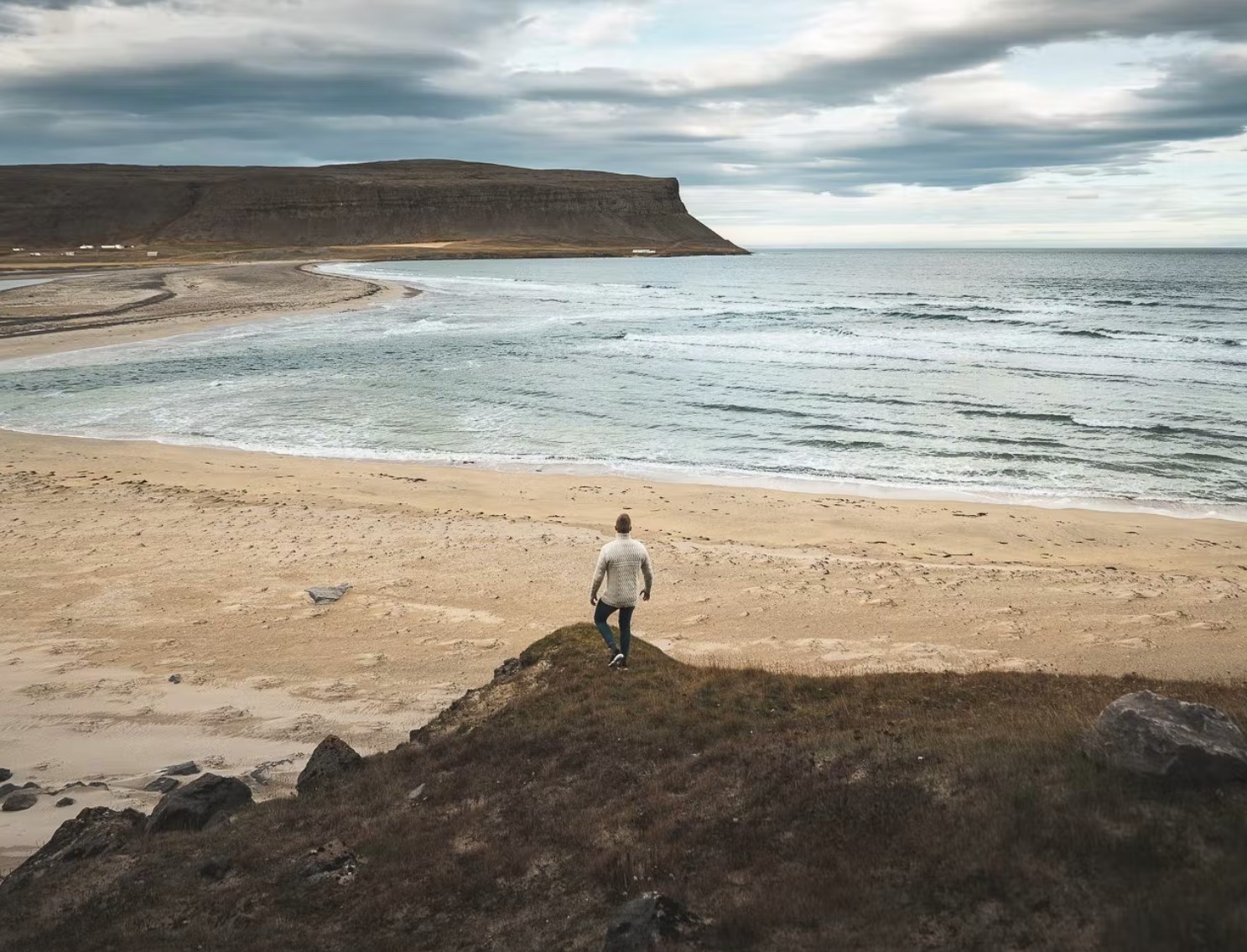 The view comes free and changes every few hundred meters
LOCAL SWIMMING POOLS 
Our luxurious geothermal spas might be unforgettable, but not easily affordable every day. That does not mean that you must refrain from soaking in our hot water. Get to know Icelandic swimming pool culture better and visit local swimming pools (every town has one). Entry fees are lower (appr. 8 USD) and the experience is equally relaxing. 
THE BEST THINGS IN LIFE ARE FREE 
Besides a few places that charge for parking, Iceland's natural wonders and the view come for free! There are no entry fees to waterfalls, geysers, and spectacular mountains, so enjoy!