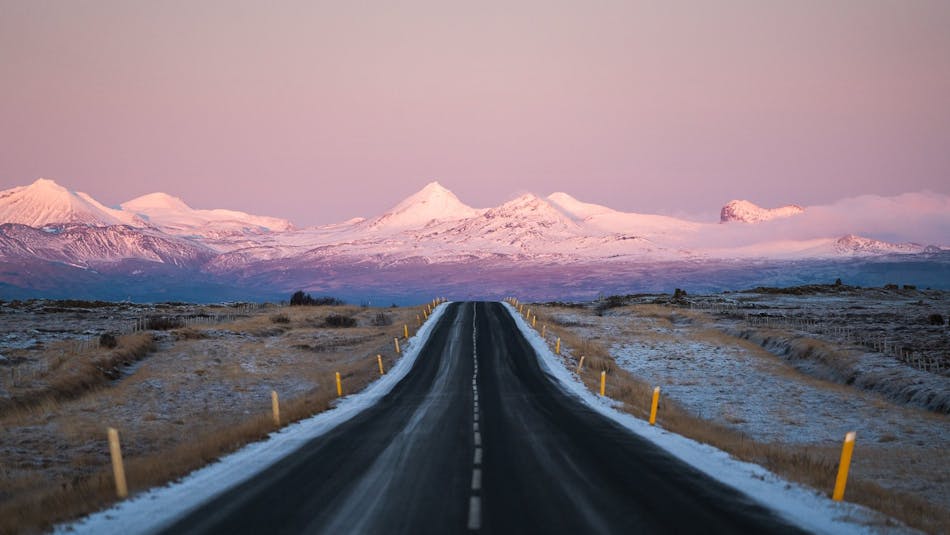 Iceland is a road-trip destination. Most visitors go to all four corners, to some degree, on a rental car?
The first question before any road trip should start with the most basic of Icelandic questions: What will the weather be like? Winter roads are challenging for the inexperienced; bad weather is much less likely to impact driving from May to October.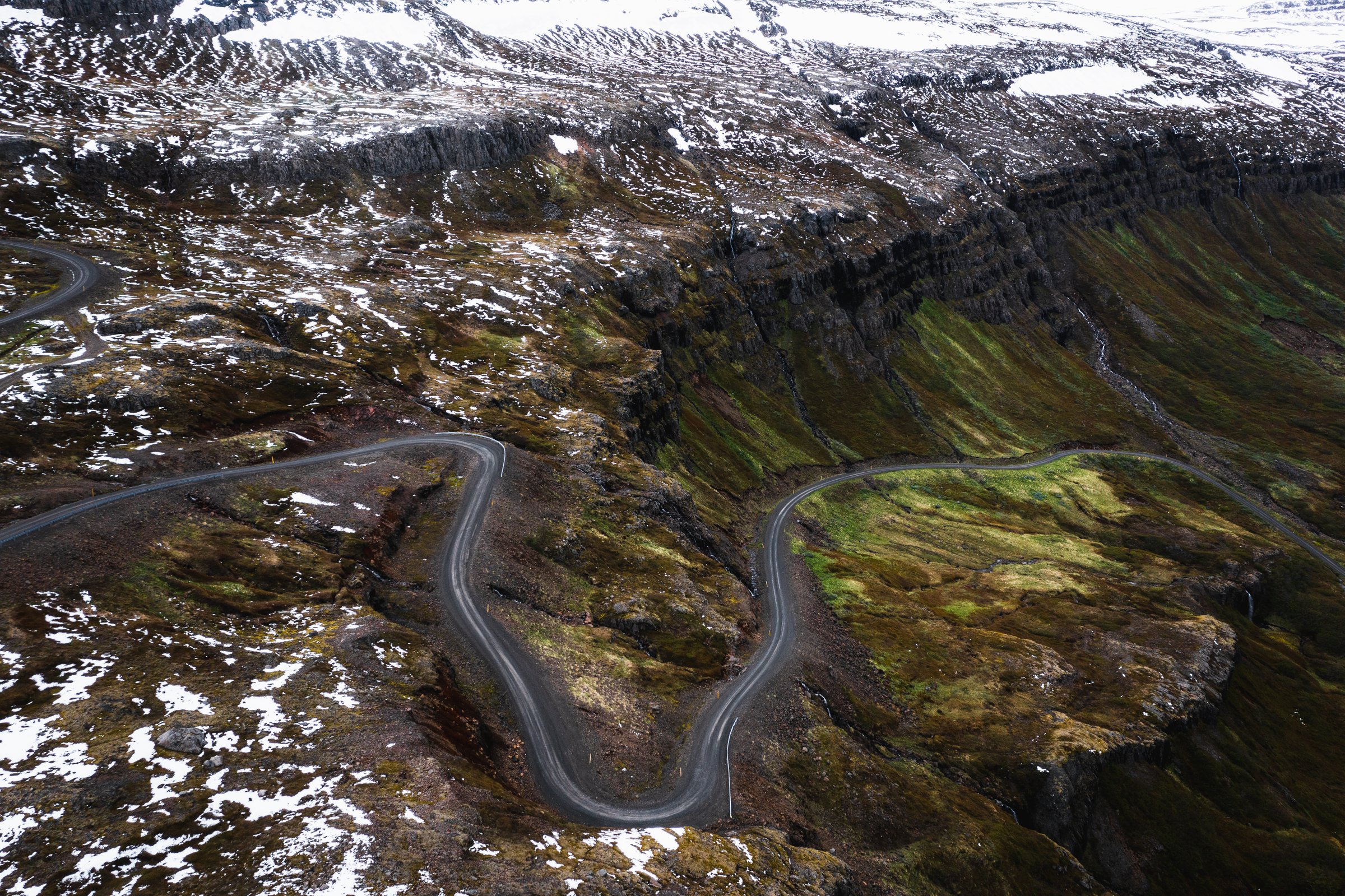 The Right Rental Car
Price alone should not dictate car selection. Small 2WD vehicles are fine over summer for most major routes, while a four-wheel drive (4WD) allows for more freedom: you can take gravel roads through populated areas like Arctic Coast Way and the Strandir Coast. To venture into the (unpopulated) Highland region, however, you need a proper SUV with insurance policy for f-roads (although no insurance covers water damage caused by fording rivers).
Expect to pay at least €100 per day for a modest automobile at the peak of summer -- when the weather is at its best, and therefore driving conditions -- and book ahead. Spring and Fall prices are more competitive, but on the other hand you may want to rent a 4WD for uncertain road conditions.
Campervans have become a popular choice over recent years. By one estimate, roughly 10 percent of all accommodation is inside vans and some are suitable off-summer, with a 4WD and an advanced heating system.
Download the Parka App for smooth parking in Reykjavík.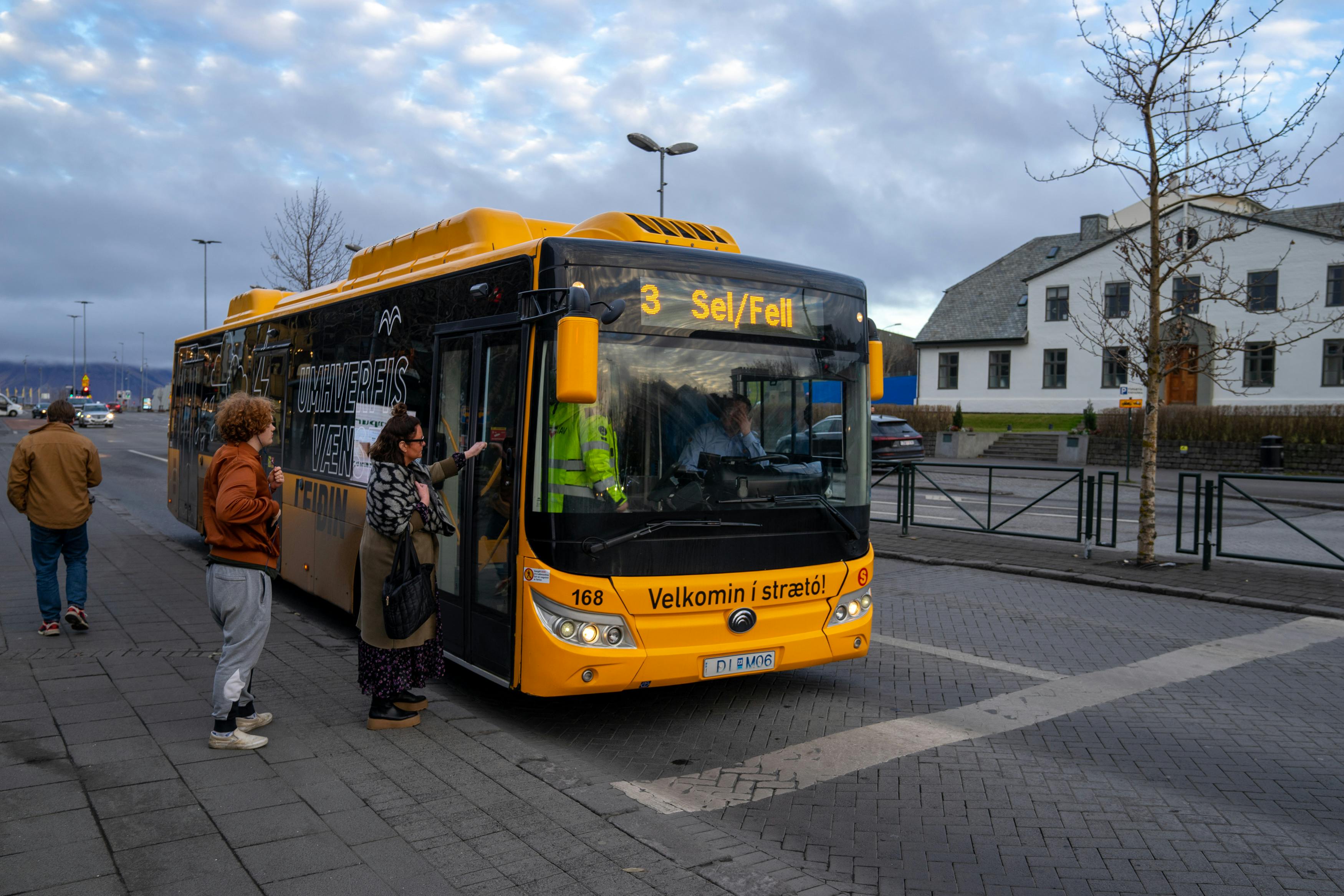 Taking public Transport
First time visitors in Reykjavík are quick to note the bus network serving the entire metropolitan area. The buses are yellow, with an 'S' label that stands for Strætó. More on getting around Reykjavík.
Fewer people will notice, however, that Strætó transportation reaches almost the entire country, connecting Reykjavík with nearly every town and village along the Ring Road and the Westfjords. Rides that are longer than 2 hours should typically be booked in advance on straeto.is, since departures may get cancelled if there are no reservations. Towns within an hour reach from Reykjavík - such as Keflavík, Borgarnes and Selfoss - have frequent service.
The seven hour bus ride from Reykjavík to Akureyri departs twice on summer weekdays. More on getting around Akureyri.
Car-pooling website samferda.net can be useful for long-distance.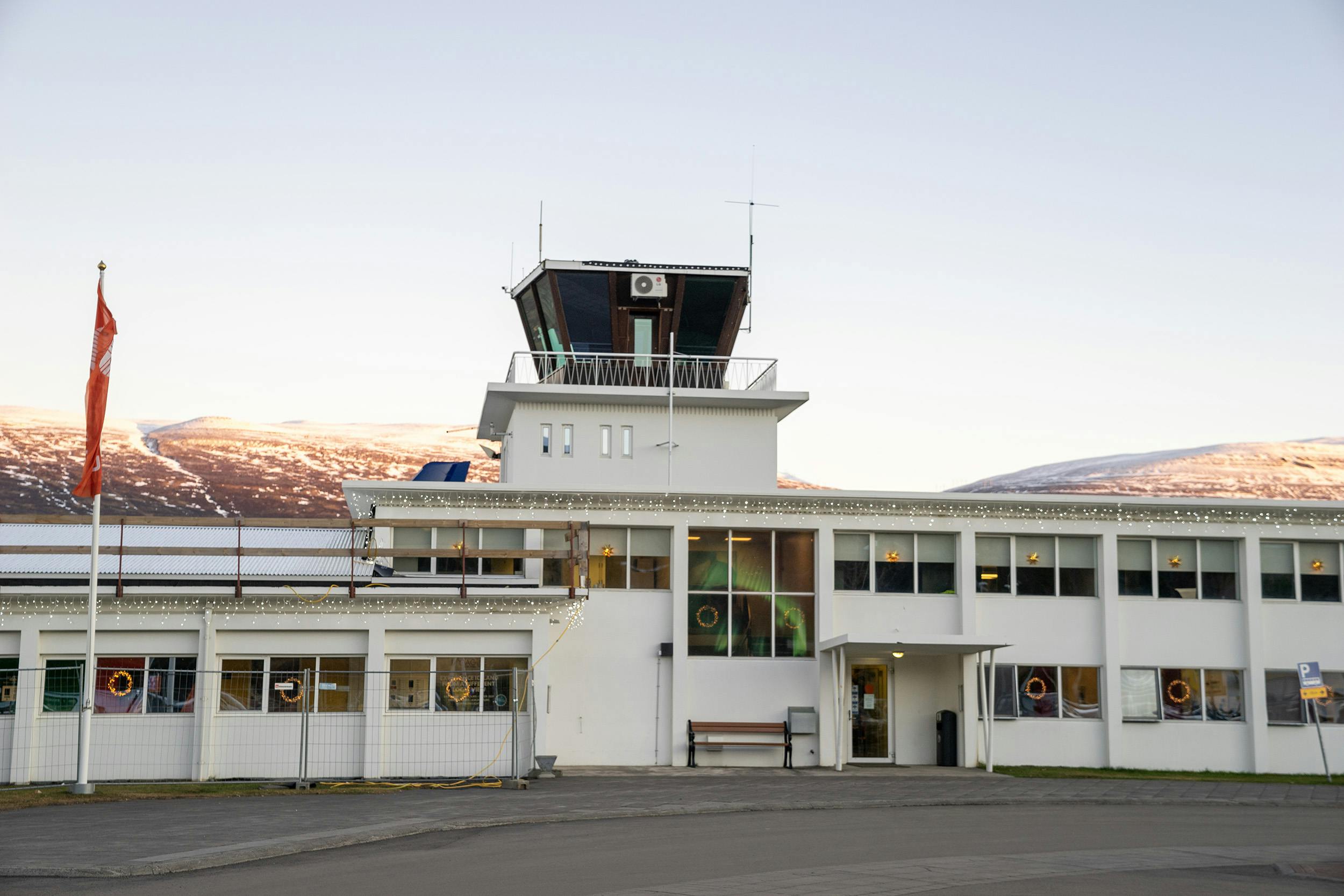 Domestic Flights
From Reykjavík, it is easy to get to another corner of Iceland via the Domestic Airport (Reykjavíkurflugvöllur). Icelandair travels daily to Akureyri, Egilsstaðir and Ísafjörður; Eagle Air several times per week to Höfn and Vestmannaeyjar (Heimaey). Norlandair has twice-weekly flights to Bíldudalur, Strandir (Gjögur) and Grímsey Island. Domestic flights are without security gates, operating smoothly.
The Domestic Airport is an hour drive from Keflavík International Airport.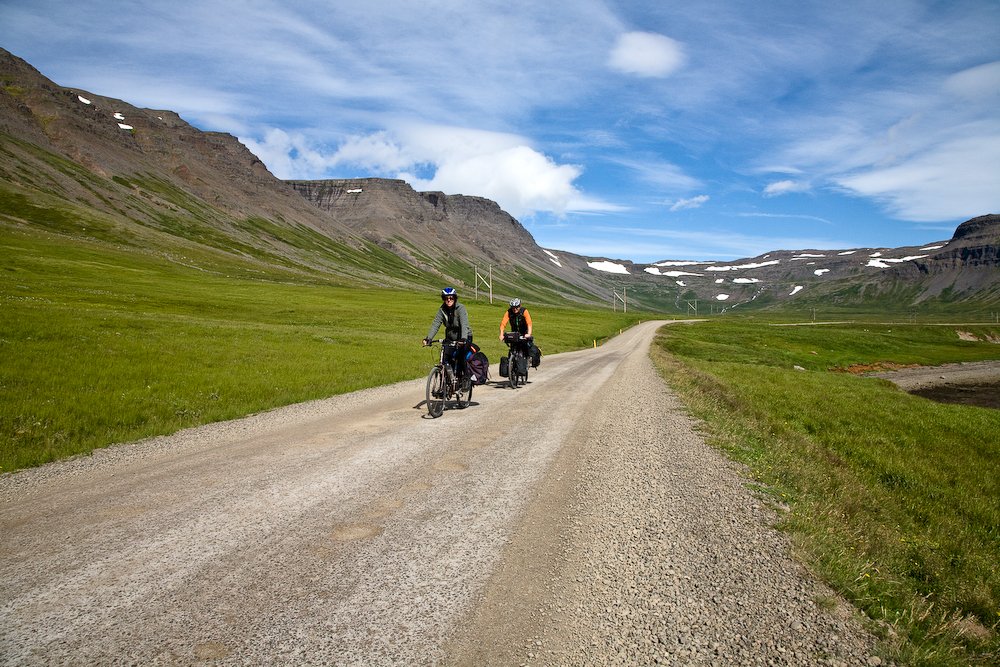 Tour Cycling
A small but steady number of cyclists tour Iceland every summer, most over the warmest months of July and August. Keflavík Airport has a designated Bike Pit - a container house outside the main arrival gate - with air compressors, bike repair stands and tools to pack and assemble. It is possible to rent storage lockers for the cardboard box used for the cargo.
Cyclists are allowed to travel everywhere (except through the Hvalfjarðargöng Tunnel) but stay off the Ring Road whenever possible for a less stressful ride. Route 35 - the highland crossing known as Kjölur - and the Westfjords Way are among routes favored by cyclists. Bikes are widely available for rent, but only for day-tours, such as at Mývatn and Þingeyri (Westfjords).
Strætó buses take bicycles whenever space allows, when storage is tight cyclists need to wait for the next bus.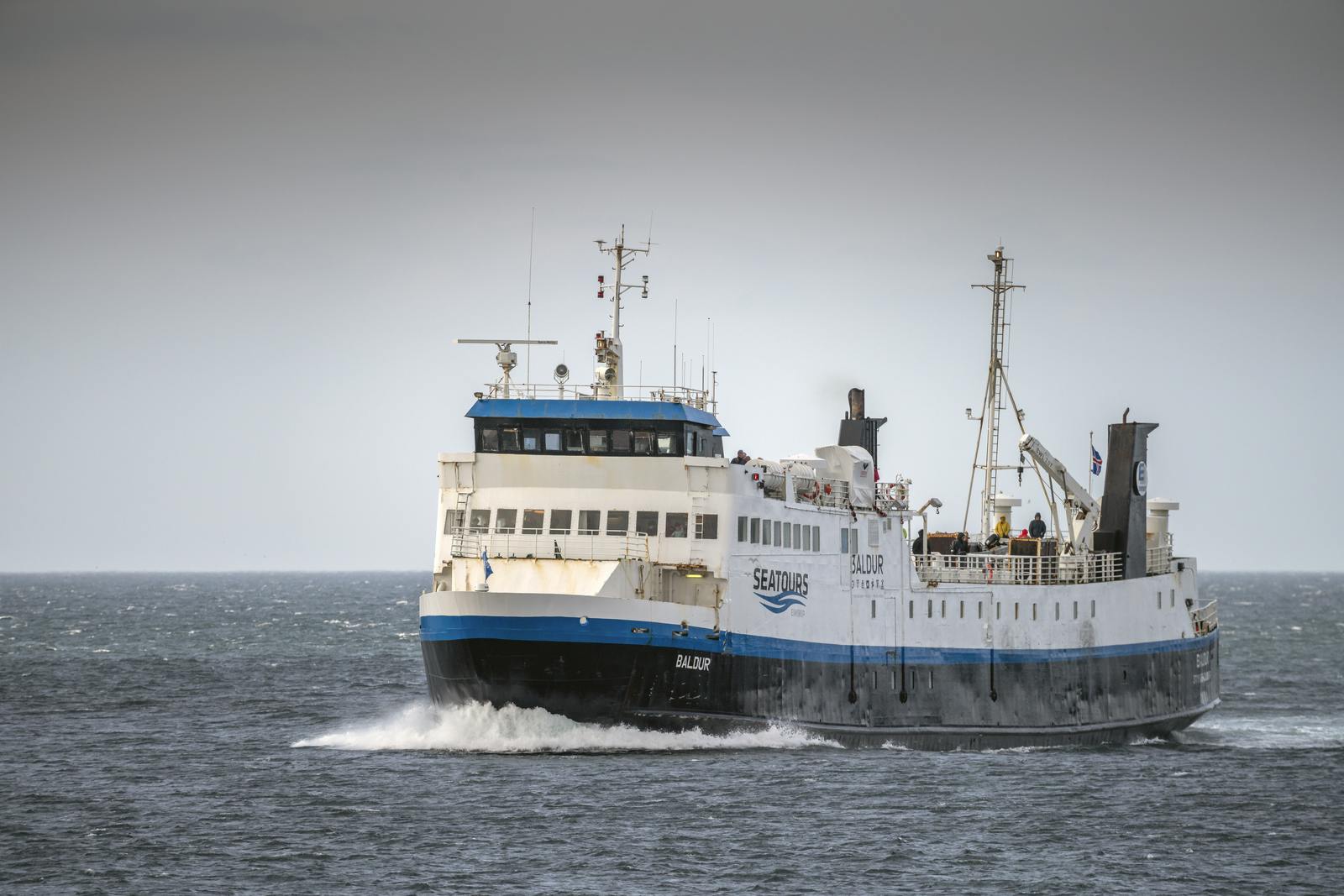 By Boat
Iceland has three off-shore communities at the islands of Heimaey, Hrísey and Grímsey. The three passenger ferries connecting the islands depart year-round, with tickets reasonably priced. Heimaey, the inhabited part of the Westmann Islands archipelago, is by far the largest offshore settlement.
Sidenote: M/S Norröna sails weekly from Denmark to Iceland via the Faroe Islands. More on arriving to Iceland from sea.
The car ferry Baldur is the only ferry option that offers an alternative to driving; it sails between Snæfellsnes Peninsula and the Westfjords via the vacation island Flatey. The journey is a little shorter than driving the same distance and a nice experience on its own.
The final nautical option, are scheduled tours for nature excursions, exclusive to summer. Hornstrandir Peninsula, the northern-most nature reserve without road access, has scheduled trips from Ísafjörður. Puffin colonies Drangey Island in Skagafjörður and Grímsey in Steingrímsfjörður have departures from Sauðárkrókur and Drangsnes, respectively.
Final Note
However you move around, and were ever the journey takes you: Safetravels. That is the name of the app to stay updated on road and weather conditions. Safe travels!