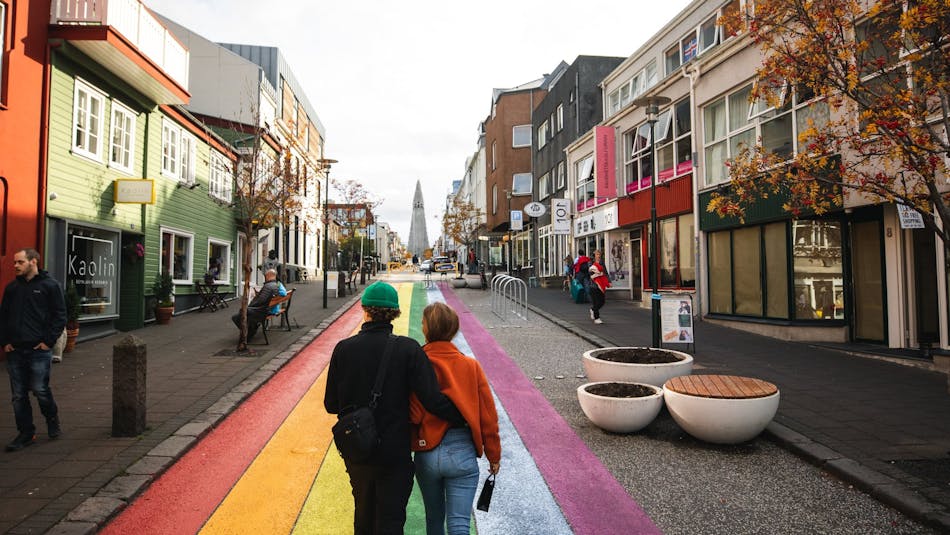 Iceland for lovebirds
Oscar Wilde already knew that "the very essence of romance is uncertainty," and in the field of the unexpected, Iceland is a pro! Follow its call, and you'll make enough romantic memories for a lifetime:
Get excited
Romance is taking time for each other. Want to explore 50 highlights in 5 days on your trip around Iceland? Unexpected photo stops, ice-cream breaks, and weather-related delays not included? Best to leave some space in your travel itinerary. That way, you can be surprised by the beautiful and interesting things that pop up on the side of the road (and they do everywhere!). Share the excitement of discovering a gorgeous spot together you didn't even know existed.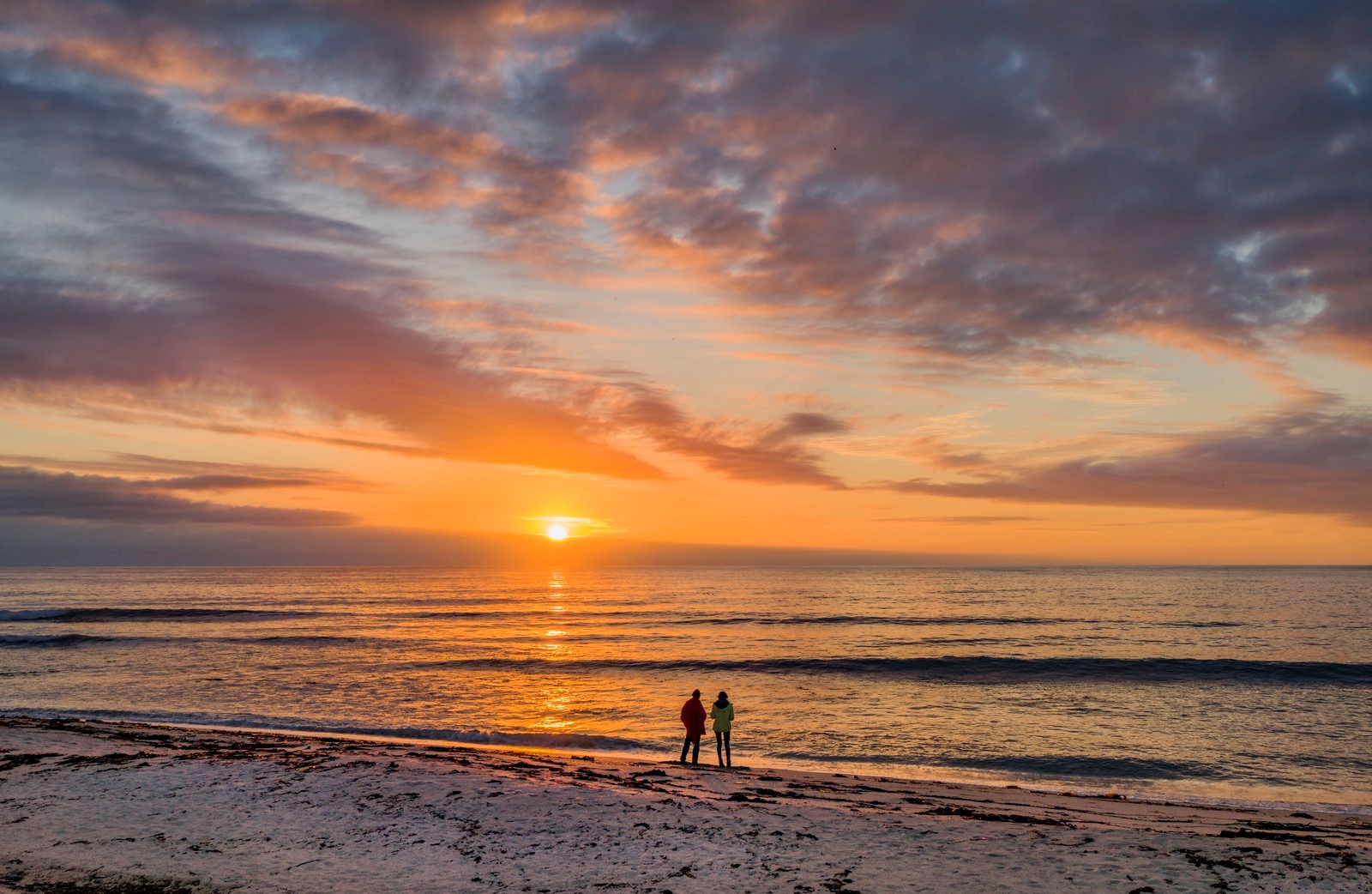 Get a room
Between September and April, on clear nights, a special light show waits for those who are patient and well-dressed: the aurora borealis. Green veils of light decorate the night sky. While Northern Lights might be considered romantic, aurora hunting can become a chilly experience, with everyone packed in many layers of clothing. We have the solution: lots of unique accommodations can be found in Iceland, and by staying overnight in a glass house, clear domes, or a bubble hotel, you can turn the Northern Lights into a romantic light show and watch them from bed!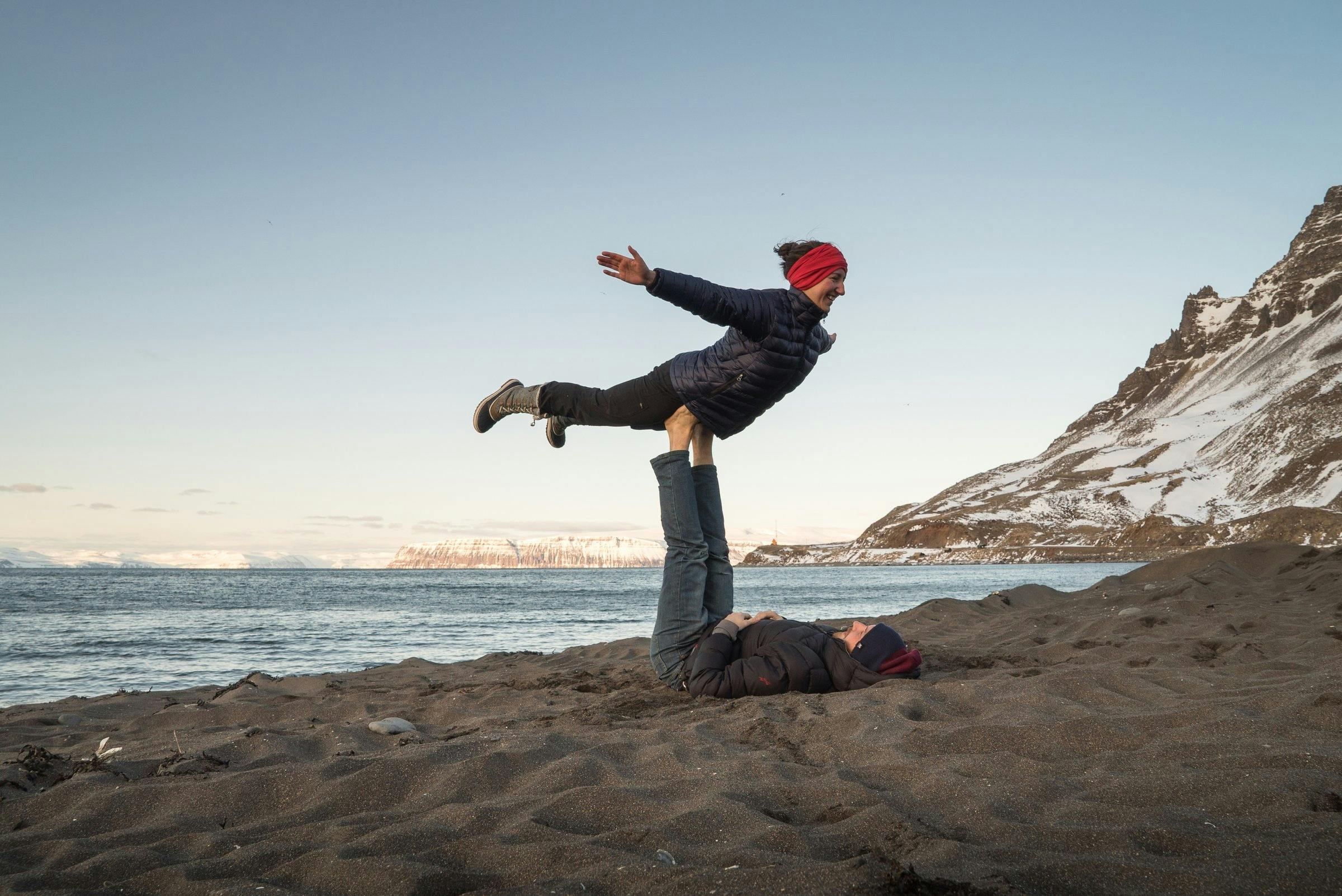 Get out there
Though cozying up is nice and all, some action helps to get the adrenalin flowing! Lots of fun activities to stir the blood wait for adventurous couples can be done all year round, like snorkeling between the tectonic plates in Þingvellir. During the summer, river rafting boats flow down the three rivers Hvítá, Jökulsá Vestari, and Jökulsá Austari. Beginners and daredevils alike can find suitable tours. New ziplines opened up in Akureyri and Hveragerði, showing you canyons and rivers from a thrilling bird's-eye-view. Snowmobiling, skiing/snowboarding, and dog sledding are a few of the most popular winter activities, with many more to choose from!
Table for two
Looking for an extraordinary meal? Reykjavík has many places to knock your socks off for a romantic dinner. The intimate atmosphere of Michelin star-rated ÓX Restaurant, which only seats eleven people and makes you feel like you are right in the kitchen, is one of the most unique in the country. Iceland's most famous restaurant, Dill, serves food inspired by Icelandic tradition, while Skál is famous for its delicious twist on Scandinavian comfort food. Find Reykjavík's most romantic restaurants here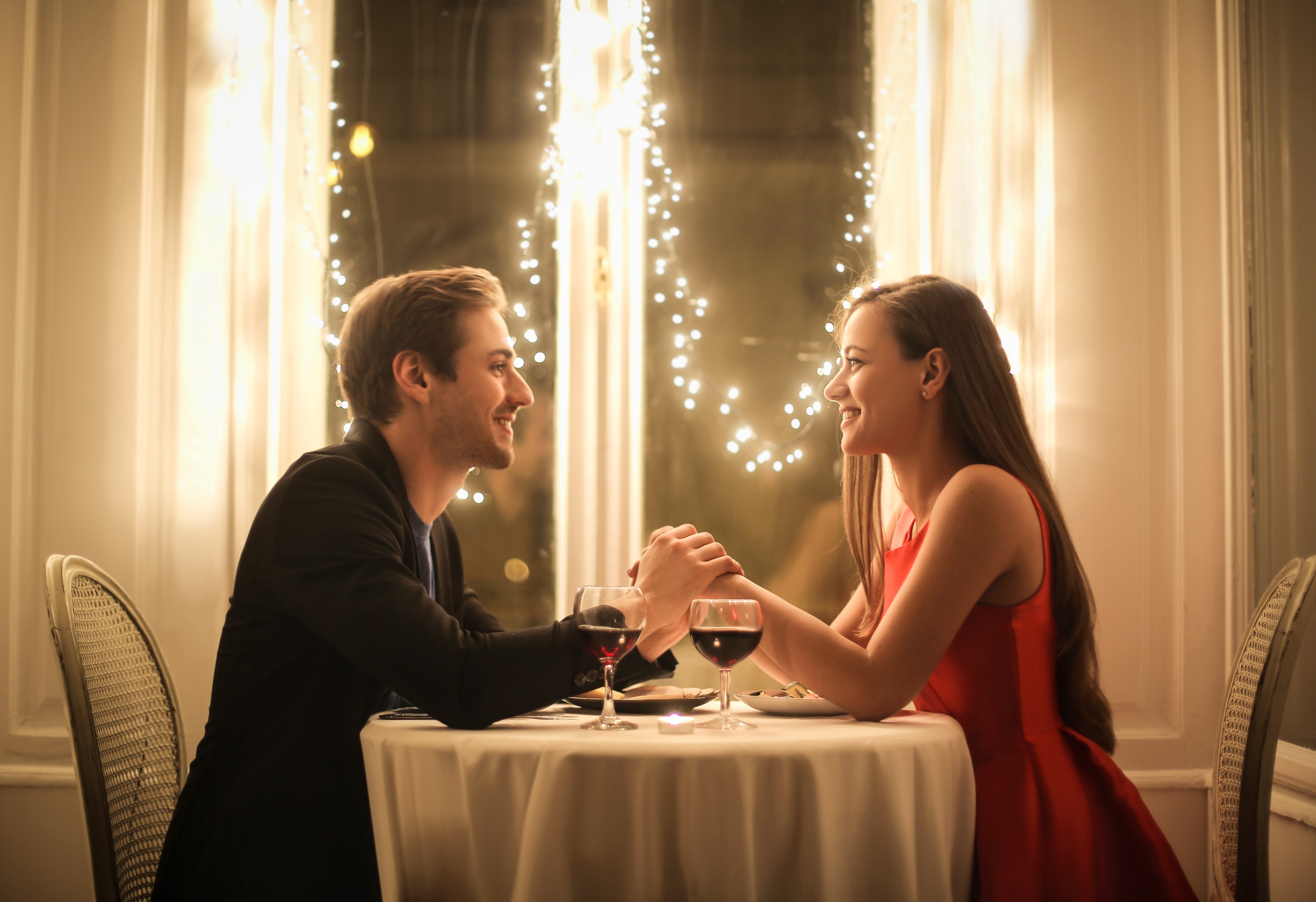 Get matching Icelandic sweaters
Just kidding! That might just be too. much—but we are not judging. But seriously, consider an Icelandic traditional sweater! Icelandic lopapeysa is warm, cuddly, and perfect for the island's weather conditions! They are made from Icelandic wool, which is water repellent, can be worn on almost every occasion, and come in endless color and pattern combinations. It might take a few tries time to find the right one, but when it fits perfectly, you'll know. Plus, they last a lifetime (wink wink). Follow our lopapeysa guide to find your perfect sweater match.
Get wet
Thanks to our abundant geothermal hot water supply, bathing is an all-year-round activity in Iceland. Besides the fantastic local pools found in almost every town, explore some of the luxurious spas that have recently opened in all seven regions of Iceland. Each resort tends to have its own specialties, such as the milky blue waters of the Blue Lagoon, the floating pools of Vök baths, and the multi-temperature baths of Hvammsvík Hot Springs, to name a few. Nature baths, local swimming pools, and primitive pools and hot springs can also be found across Iceland. In the field of geothermal wellness, Iceland fulfills all wishes. Bring your swimming gear and explore our warm waters along your travel route. Plus, seeing each other in very little clothes and soaking together in balmy waters never hurts the romance!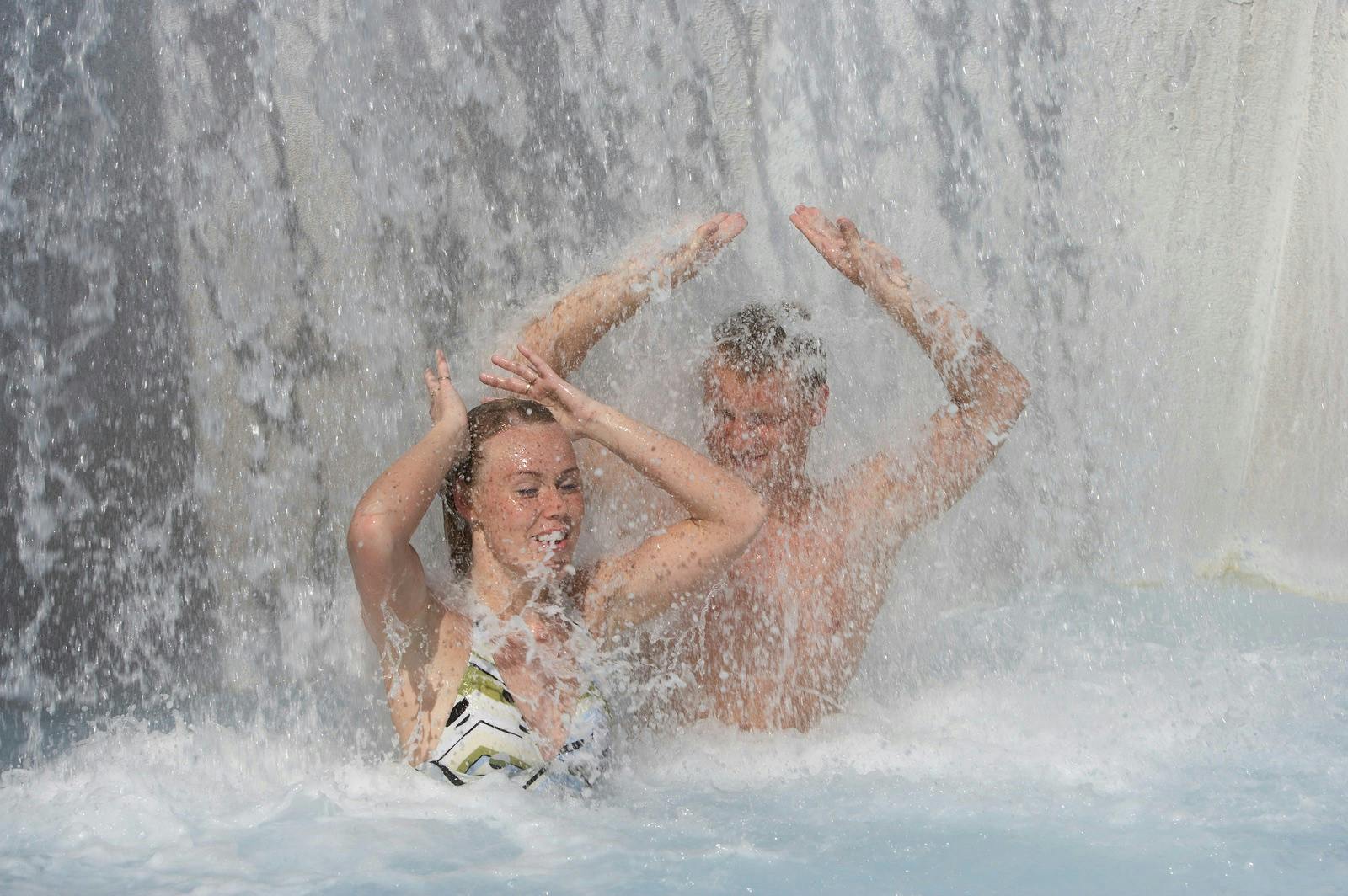 Get inspired
From April through July, approximately 60% of the world's puffins nest in Iceland. With their cute appearance and their lack of shyness, they melt the hearts of birdwatchers from all over the world. The Westman Islands in the South, Latrabjarg Cliffs in the Westfjords, and Borgarfjörður Eystri in the East are amongst the best places to see them. A lovely fact about puffins is that they are monogamous and mate for life, which is approximately 25 years in the wild. With that fact in mind, birdwatching suddenly becomes a more lovey-dovey activity!
Get married
Tying the knot is perhaps the most romantic thing one can do here. Iceland has become more popular as a spectacular wedding destination in recent years, with a wide choice of beautiful locations. Want to say 'yes' in front of a gushing geyser or waterfall? How about under the midnight sun or in an ice cave? Depending on how adventurous you are, Iceland is the best place to make the wildest wedding dreams come true. Why not bring your folks and turn your honeymoon into an unforgettable family trip? Read all about getting married in Iceland here!