Iceland for Kids
Water and snow, sticks and stones, beaches and baths – Iceland is one big playground for the little people.
The first question to ask, when planning a trip with kids, might perhaps be: What do Icelanders do with their kids?
The answer: Dress them in swimsuits regardless of the weather. Every town, large and small, has an outdoor swimming pool, with at least one hot tub, where parents can try their best to relax. Or just join the fun. Pools are like a neatly structured playground with waterslides of various heights, shallow leisure pools, and balls to play with.
In Reykjavík, the large Laugardalslaug has the tallest waterslide. Other family-friendly pools include Sundlaug Seltjarnaness, Árbæjarlaug, and Grafarvogslaug.
Elsewhere in Iceland, children of all ages will enjoy the pools in Höfn, Neskaupstaður, Akureyri, and Borgarnes, to name just a few. For more visit Sundlaugar.is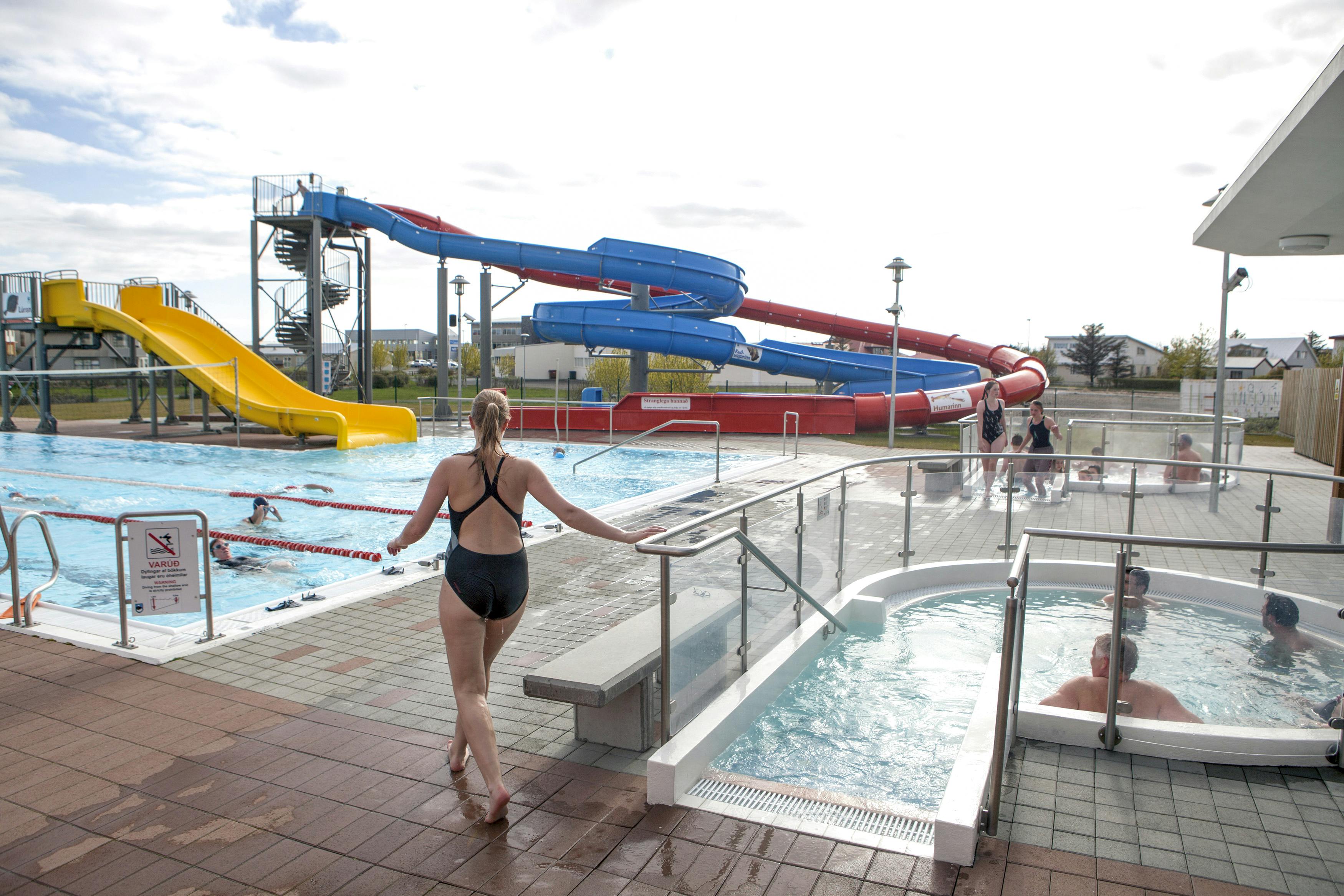 The 'sundlaug' in Höfn; waterslides (for the crazy) and hot pots (for the lazy).
The dinosaurs of the deep: Whale watching
People see flukes, flippers, and fins on a whale watching tour, but hardly ever the entire whale. For children, this tiny glimpse captures their imagination and provides scale to these ocean giants. For one, the mighty blue whale is larger than any dinosaur!
Calm seas are more important to children than adults. Studies show that children over six have hypersensitivity to motion sickness. Nine to 10-year-olds are over four times more likely to get seasick than 30-year-olds. But if the weather conditions are good, like most summer days, there is no reason to worry.
For young children, the duration of the boat ride is worth considering. In the narrow Eyjafjörður, tours take two hours – one hour less than larger bay areas and are available from the ports of Dalvík, Hauganes, Hjalteyri, and Akureyri.