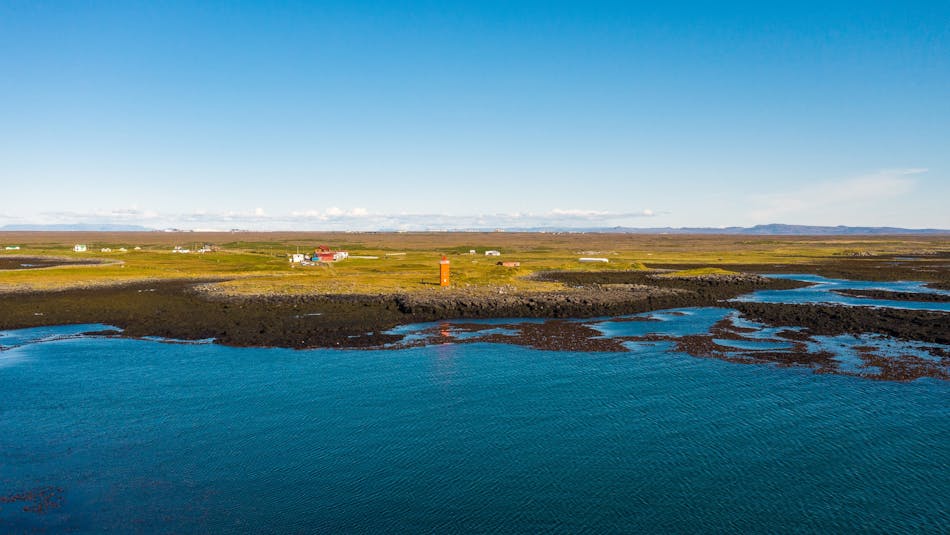 How to Get to Iceland
Traveling to Iceland can be an easy hopover on a plane, or a high seas adventure - it all depends on what you're looking for.
By plane
Air tickets have been growing more expensive the last few years, but affordable airfare to Iceland still exists: round-trip flights can be found between Boston and Reykjavik for as low as $200, while Wizz Air and easyJet are great budget options for travelers from Europe. Iceland's budget carrier, WOW, went bankrupt a few years ago, but has been replaced by an airline named PLAY - if you're on a strict budget but flexible on time, they might be a good option.
Icelandair is the biggest carrier flying into Reykjavik, and currently one of just three airlines flying nonstop between the US and Iceland. There are currently no direct flights from Asia, Africa, or Australia, but you can easily find connecting flights. Akureyri has twice-weekly flights to London with easyJet.
The cheapest time to fly to Iceland is usually around February. Summer is peak season, so you may expect high ticket fares and bigger crowds, but in return you'll see nicer weather and longer days.
If you're headed elsewhere, but you're taking a transatlantic flight with Icelandair, you can still easily work in a brief Iceland stop! The airline allows you to add a 1 to 7 day stopover in Iceland at no additional cost. Simply select the "Stopover in Iceland" option when booking your flight, and then select how many days you'd like to spend there. Note that accommodation is not included. If you've already booked, it's easy enough to contact the Icelandair service center and make the change.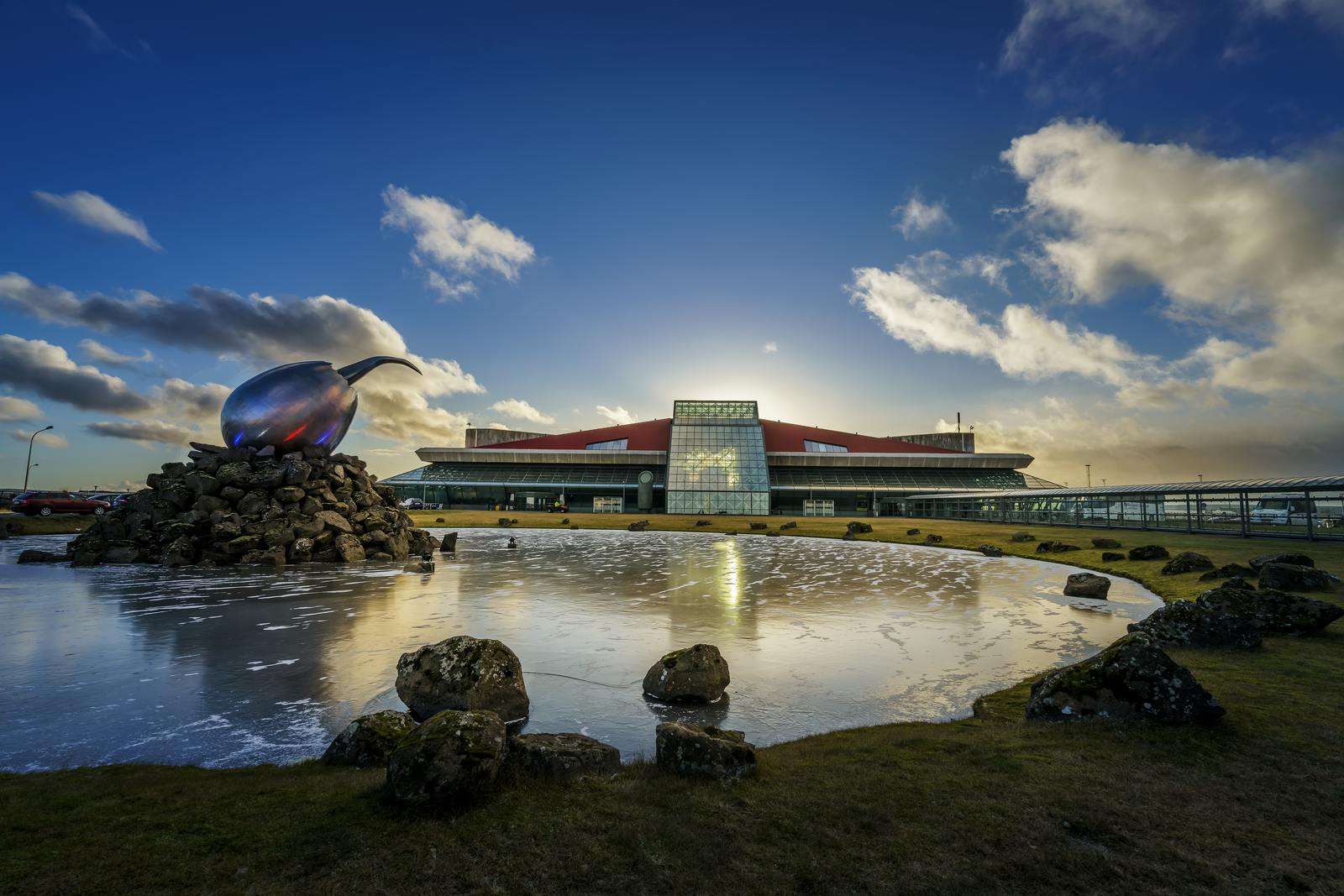 The Keflavik Airport is located about 30 miles outside the actual city center of Reykjavik, the capital. Shuttles depart for the center about 40 minutes after each flight arrives; you can also take public bus 55 to the city center. If you have a more generous budget, you can book a taxi, but expect to pay about €200. Don't worry - if you need to make some last-minute arrangements when you land, the airport offers unlimited free wifi, phone charging stations, an information desk, and a currency exchange booth. 
Skipping on past the capital to the coast? Icelandair (previously Air Iceland Connect) is the country's main domestic airline, and you can fly with them to Egilsstadir Airport in the northeast, Akureyri Airport in the north, or Ísafjörður Airport to explore the Westfjords. Note, though, that if you're connecting to a domestic flight, you'll need to change airports - Keflavik only serves international flights - so collect your bags and take a bus or taxi to Reykjavik Domestic, about 30 miles away. (Icelandair has announced plans to offer connecting flights to Akureyri directly from Keflavík.) More on getting around in Iceland.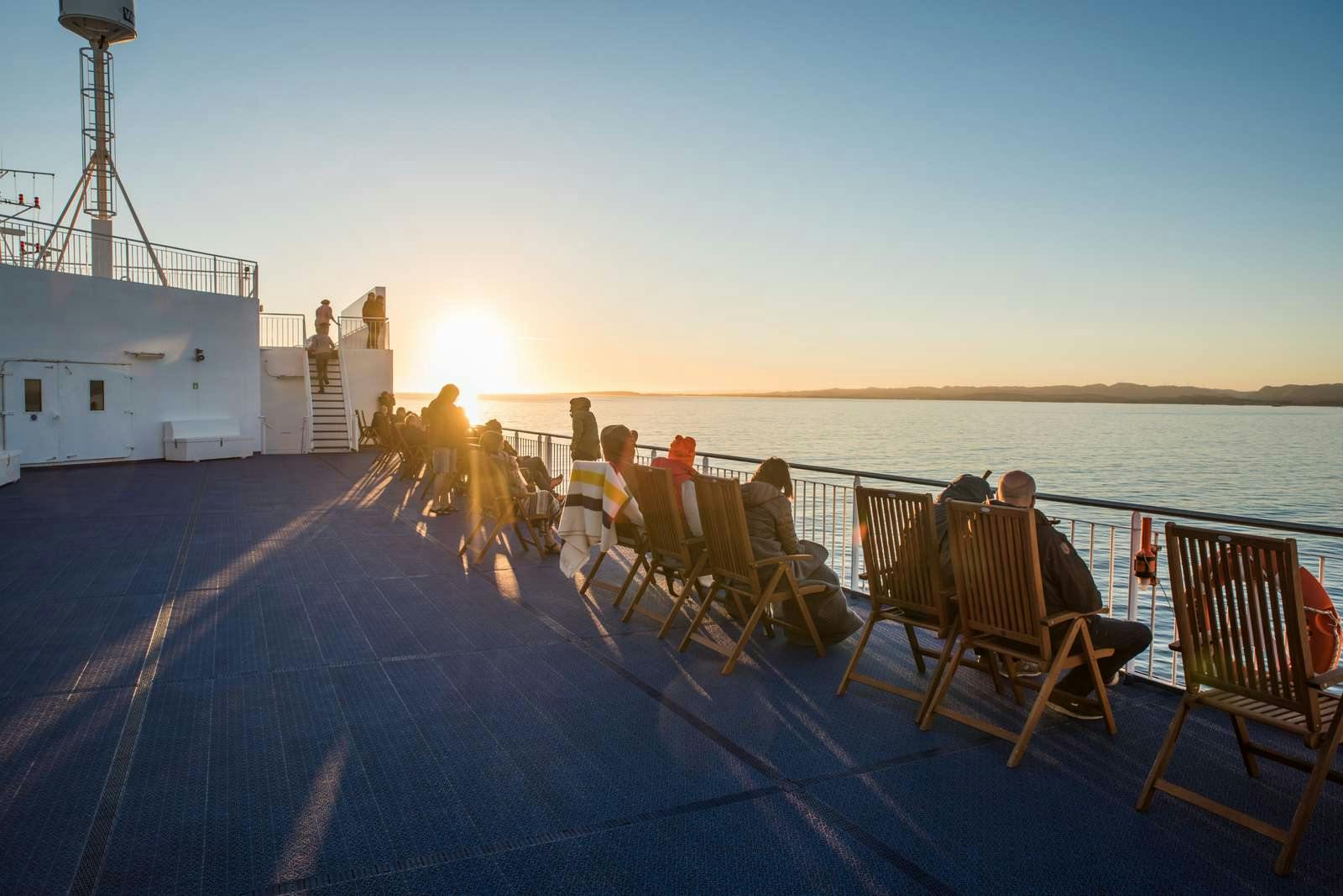 By boat
The ferry is a great option for anyone who'd like to bring their own car, camper, or motorbike to explore Iceland.
The M/S Norröna, operated by Smyril Lines, sails to Iceland year-round, making weekly trips from Denmark to Iceland via the Faroe Islands. The ferry boasts over 360 cabins, with a range of options spanning from simple couchette to luxury suite with private bathroom. The ferry is well-appointed, with a gourmet restaurant, bar, cinema, and even a swimming pool. This is the only boat that will allow you to bring a vehicle. Note that all vehicles transported to Iceland must be pre-registered with the Icelandic Transportation Authority.
During the summer, the ferry departs from Hirtshals, Denmark, on Tuesday mornings, and arrives in Seyðisfjörður on Thursday mornings on the Eastfjords. There are guesthouses in town so passengers can rest before embarking on the next leg of their journey.
From March to May, and from mid-August to November, the ride takes a bit longer: the ferry departs Saturday afternoon and stops in the Faroe Islands for a few hours on Monday, before arriving in Seyðisfjörður on Tuesday morning. Double-check the schedule before you head out, particularly in the cold season, since these times can change.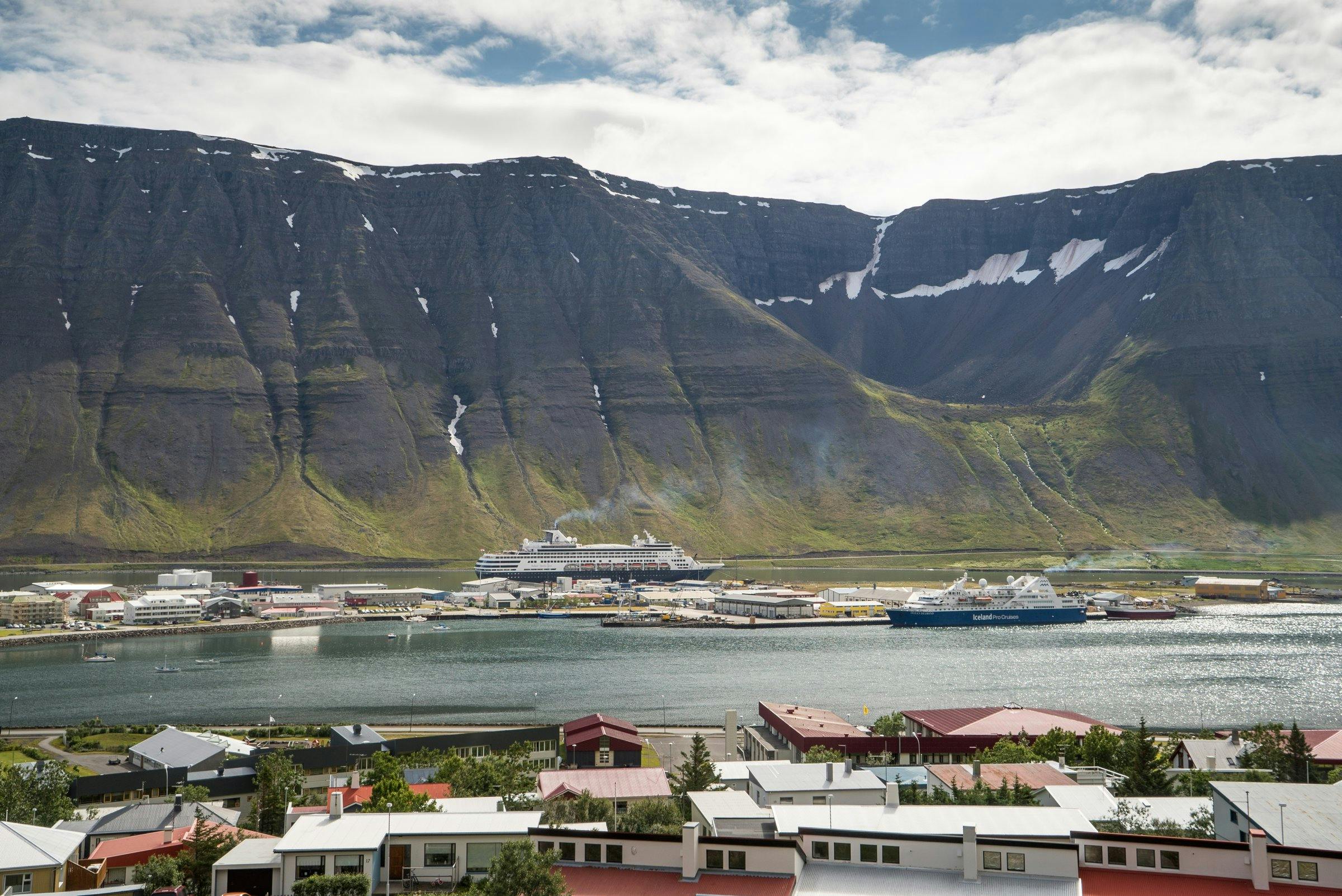 Cruise ship
If you'd like to leave the navigating to someone else, there are a range of cruise options - some of which will allow you to see areas that are impossible to access by land. Most cruises tend to circumnavigate the island, making some choice stops.
You can sail past the nesting puffins of Heimaey, or view Surtsey island, created by a volcanic eruption in the 1960s and now a UNESCO World Heritage site. Many cruises make port calls in Akureyri, a major fishing port and gateway to the Diamond Circle; Seyðisfjörður, perched at the end of an 11-milesfjord; and Grundarfjordur, under the shadow of Kirkjufell mountain, and close to the glaciers and lava fields of renowned Snaefellsjokull National Park. Some will also include a stop in the Faroe Islands.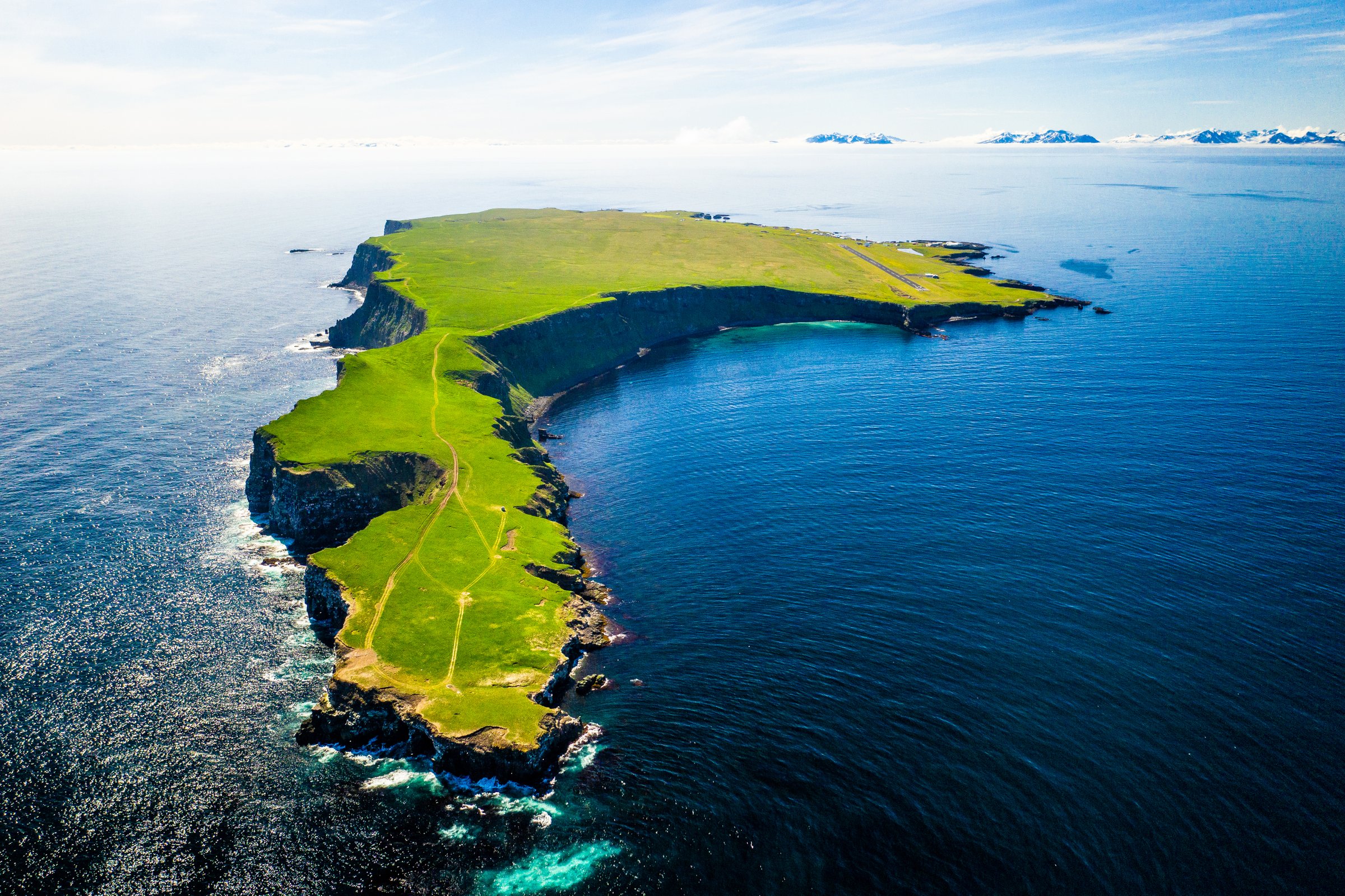 Peak cruise season runs from about May to September. Options range from four-night excursions offering hikes and Zodiac rides, to 10-day trips in a luxurious suite on ships sporting marble floors and crystal chandeliers. Either way, expect to eat well: many ships buy fresh, local fish, with locally-sourced charcuterie and Icelandic craft beers.