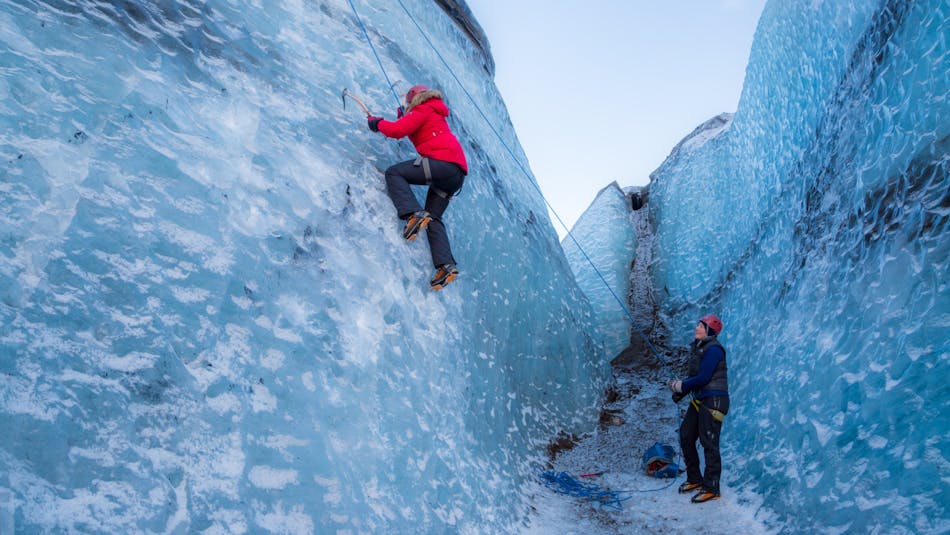 Ice Climbing
When making a trip to Iceland, it is hard not to pay special attention to the country's namesake—namely, its 4,500 square miles of glacier.
Ice climbing on the glaciers is practiced year-round and takes place mainly on the Sólheimajökull and Falljökull outlet glaciers in the south of Iceland, to which day trips are offered from Reykjavík (and Skaftafell).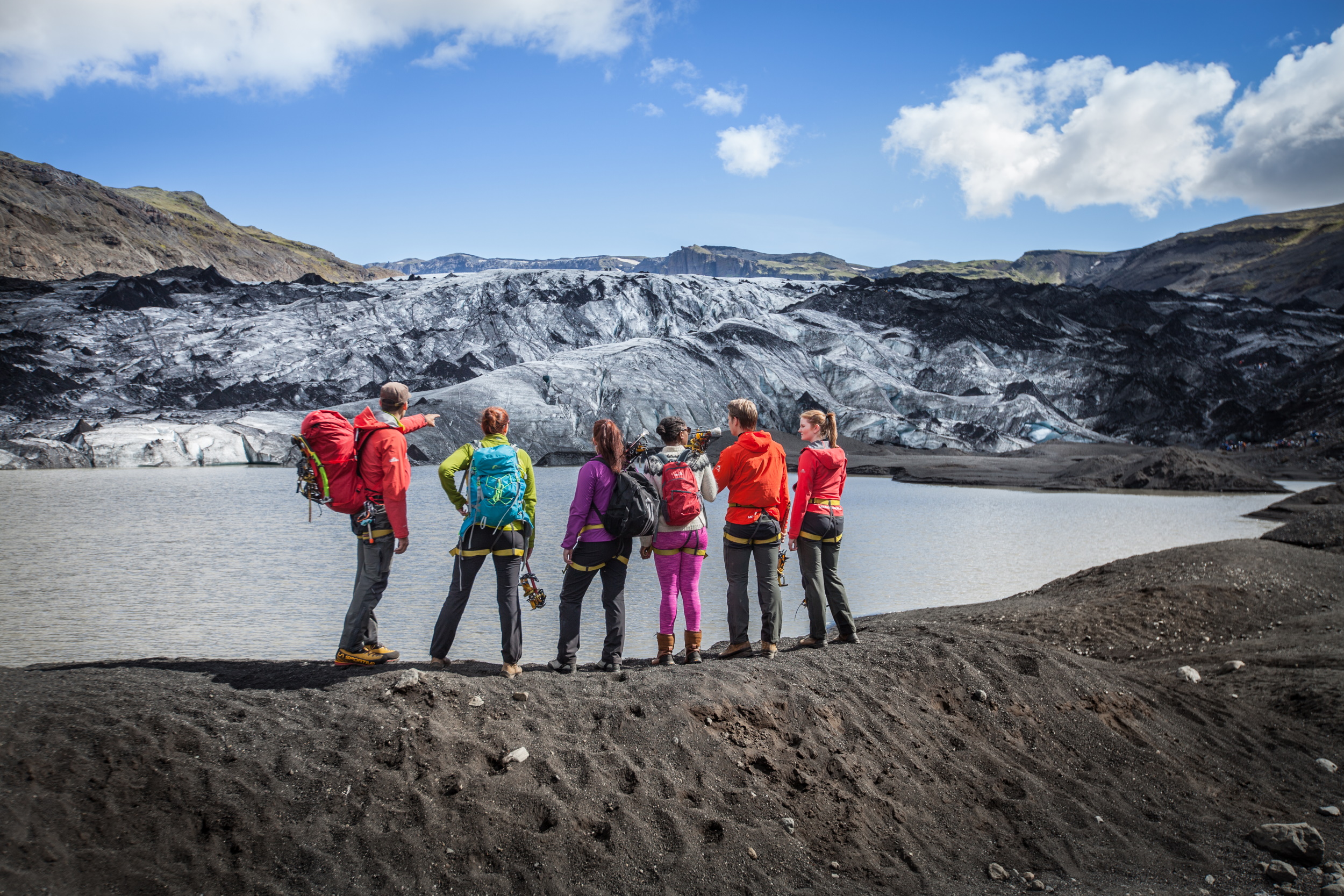 Hiking trips are also available onto the Snæfellsjökull glacier in the west and the Vatnajökull glacier in the east. Without exception, glacier walking or climbing should not be done without the accompaniment of a trained guide. Glacier walking tours can often be combined with other tours such as jeep safaris and boating on a glacier lagoon.
Ice climbing on glaciers is possible all year round but wintertime adds the unique opportunity of ice climbing waterfalls.
Experience the glaciers first hand
Several tours offer visitors an amazing first-hand experience of some of Iceland's untamed nature, led by trained professionals. The tours can be undertaken at various levels of experience and difficulty. Crampons and ice axes are generally provided, but it is recommended that you bring a waterproof jacket and trousers, a light sweater, quick dry trousers, a hat and gloves. In addition, hiking boots are often available for rent.