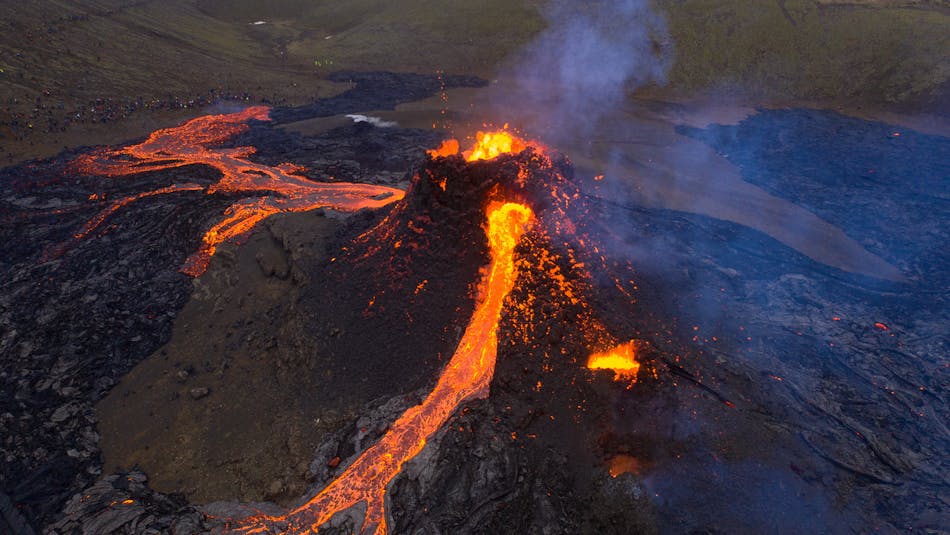 Hiking to the Fagradalsfjall volcano
One of Iceland's biggest tourist attractions is the Fagradalsfjall volcano in Reykjanes, Iceland, which allows you to see a brand new volcanic crater and freshly made lava up close - a lifetime experience for most people. Here are some practical tips and things to keep in mind before going to the eruption site.
Map of the area
Here at the official Visit Reykjanes website, you can find the most current and updated map of the Fagradalsfjall volcano area with hiking routes and parking spots.
How to get there
The eruption site is within an hour's drive from Reykjavík and about 30 minutes from Keflavík airport. 
FROM REYKJAVÍK. Take road 41 towards Keflavík, turn to road 43 towards Grindavík, and follow road 427 until you see the marked parking lots. 
FROM KEFLAVÍK. There are two routes available that both lie through Grindavík. They make a nice Reykjanes circle if you are going both ways. 
Option 1: Take road 41 towards Reykjavík, turn right on road 43 towards Grindavík and follow road 427 until you see the parking signs.
Option 2: Along the coast, take road 41 towards Reykjavík, turn right on road 44 towards Hafnir, continue on road 425 towards Grindavík and follow road 427 until you see marked car parks.
Note that parking along road 427 is forbidden. The parking fee of 1,000 ISK (8 USD) can be paid electronically at Parka.is.
Keep in mind that no service is available at the eruption site, so having a pit stop in Grindavík to get food and drinks is an excellent idea before continuing to the eruption site.
Also, don't forget to check the current road conditions on the official Icelandic Road administration site Vegagerdin.is.
HIKING ROUTES TO THE VOLCANO 
Below you find possible hiking routes to the volcano. Please note that the paths have a rugged terrain with gravel, rocks, and steep hills with an elevation of 50-150 m. Also, note that they may be slippery and wet, depending on the weather conditions. It is strongly advised to wear sturdy hiking shoes and bring hiking poles for balance. 
Don't forget to bring your phone fully charged in case you need to call for assistance. 
Path A is about 3.2 km long, where you can see the crater and walk along the lava field. 
Path B begins and ends at the same spot as A, but is more challenging and 3.3 km long. 
A and B can be combined as a circle.
Path C by Langihryggur is 4 km long, to a spot where you can see the crater and view the lava from the opposite angle from A and B. The crater is visible after about 1 km hike and 100 m elevation.
Path C to Nátthagi is 1-2km long and a much easier hike. There you can see the newly formed lava, but not the crater itself. 
Are you up for it? Then check out Safetravel.is for current information on weather and possible hazards and this article with general safety rules at the eruption site.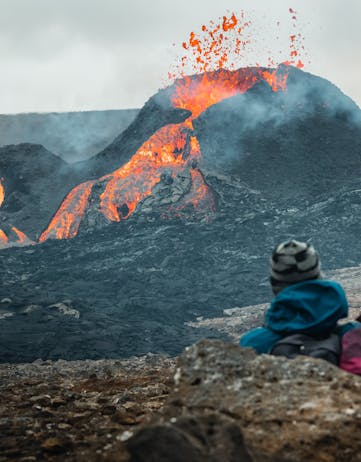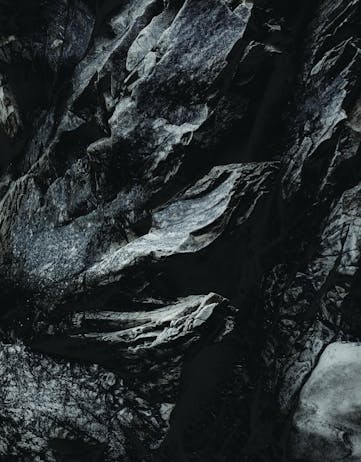 GUIDED TOURS TO THE VOLCANO
Many tour operators offer guided tours to the volcano. Visiting with a local guide is highly recommended to get the most out of the experience and maximum safety. The tours may include a pick-up from Reykjavík or meeting with your guide at the parking if you prefer to drive there yourself.  
OTHER WAYS TO GET THERE - BY AIRPLANE OR HELICOPTER 
If hiking to the volcano in Iceland is not your thing: witnessing the eruption from above is a unique and very exclusive experience. So, if you would like to get a bird's eye view of Fagradalsfjall, a helicopter or airplane flight over the volcano might be the right option for you. 
Live streaming from Fagradalsfjall volcano