Hiking in Iceland
Walking and hiking in Iceland's diverse landscapes is a fantastic way to experience the island's unique nature, especially during the long days of summer.
HIKER'S PARADISE 
Iceland is a hiker's paradise, with a wide network of trails in lowland and highland areas. Whether you're seeking comfortable nature trails or challenging multi-day adventures in remote untouched wilderness, you will find various options. You can pick trails that run across mountains, along valleys or rugged coastlines, over moss-grown lava fields, explore waterfalls, hot springs, volcanoes, and glaciers, to name a few highlights. All around Iceland, you will find various hiking routes, and each part of the country has its specialty and unique nature gems.
HOW TO PICK ROUTES?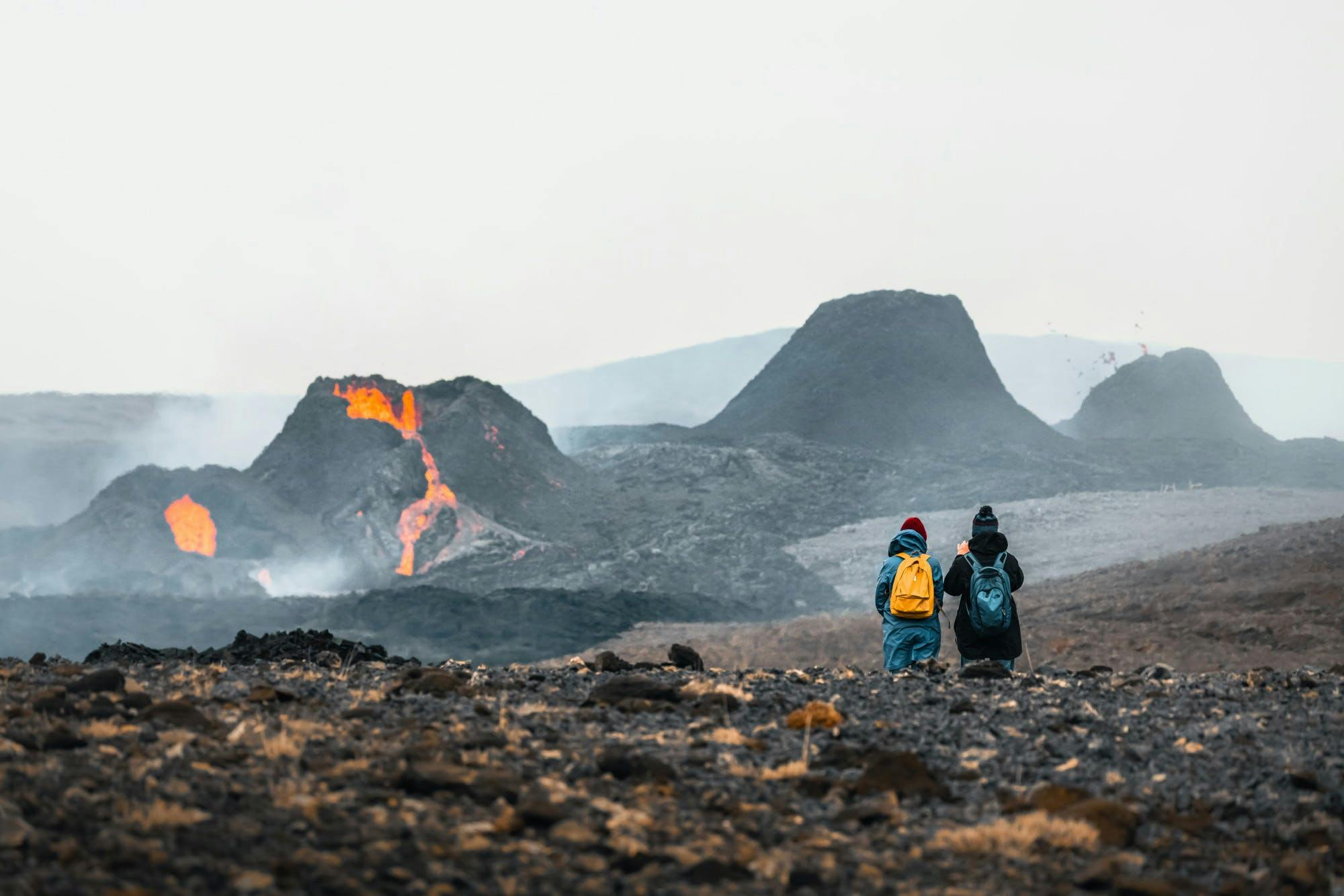 Hiking to the Fagradalsfjall volcano is undoubtedly the most popular hike these days, but you will find various other options. Trails in Iceland's national parks, nature reserves, and geoparks are an excellent option. They are usually well-marked and maintained and take you to some of the most scenic spots. When in Iceland, you can visit the local information centers for recommended trails. Below you can find information about the best hiking trails and tours in each part of Iceland (see bottom of page). See also hiking to the volcano.
GUIDED HIKING TOURS  
Having a local guide with you is safer and often adds extra value to the experience. Organized hiking tours are offered in different parts of the country throughout the year. 
STAY SAFE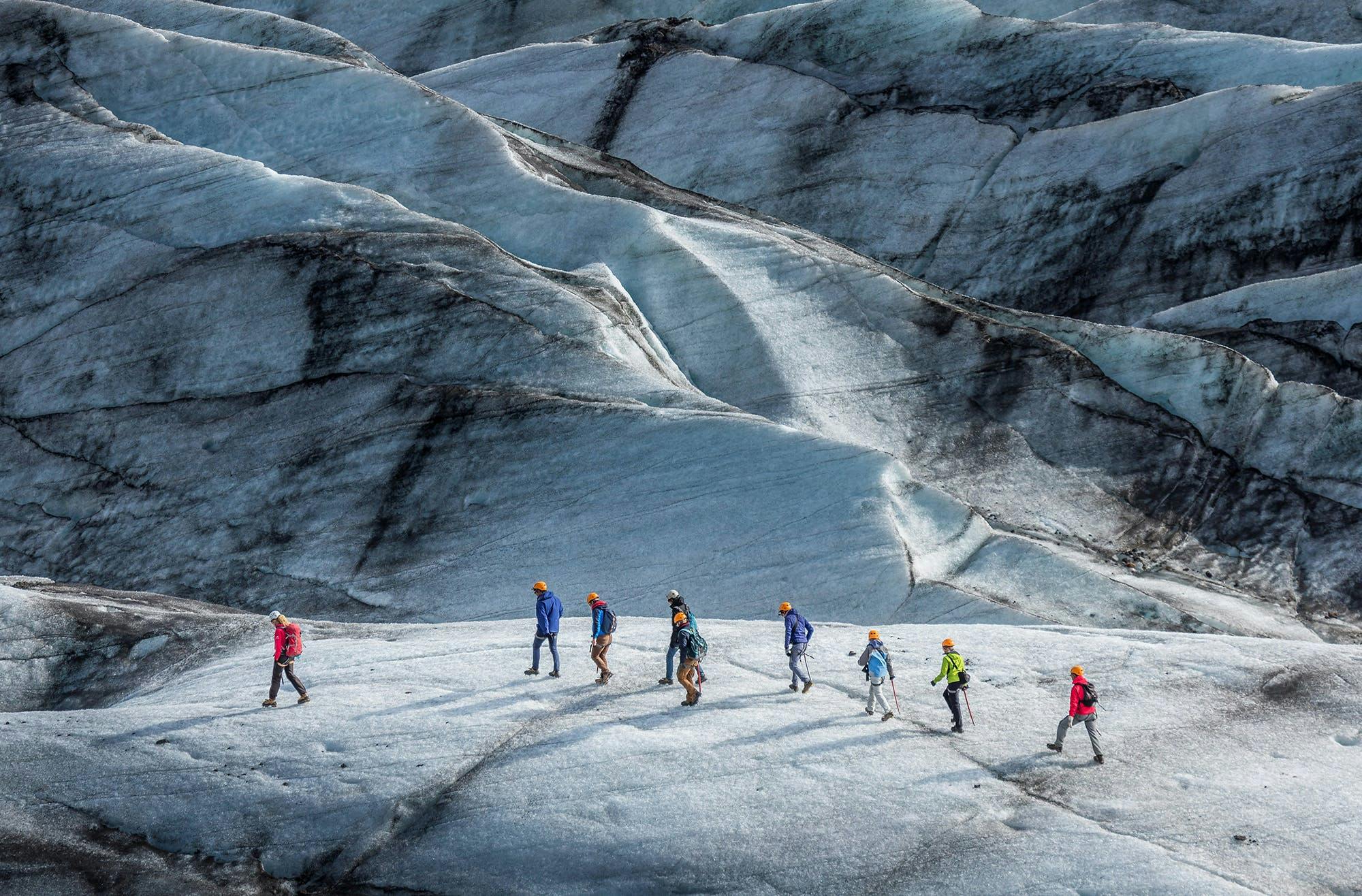 If you organize your hiking trip independently, SafeTravel is the best place to start with the preparation. Besides important advice on equipment and clothing, you can also submit your travel plan there and check weather alerts before beginning the hike. Always make sure someone knows where you are going and how long you plan to stay Icelandic weather is unpredictable and changes rapidly. It can be challenging, but you can enjoy any situation with the right gear and a few precautions. Remember to pick a suitable hiking route according to your fitness level, so you don't overstrain yourself. 
Short walks and MULTI-DAY HIKES  
Short hikes are a great way to stretch one's legs, get to know Iceland, and are sometimes even necessary to get to the most scenic places. Whether you're visiting Fagradalsfjall volcano, Ásbyrgi, Djúpalónssandur, Hornstrandir, or one of Iceland's countless waterfalls: a good pair of hiking boots will get you to the best viewpoint. 
A variety of marked hiking routes can also be found in Iceland's national parks and nature reserves: Vatnajökull National Park, Snæfellsjökull National Park, Hornstrandir nature reserve, and Þingvellir National Park all offer shorter and longer trails to choose from. 
Multi-day hikes
If you seek to go for overnight hikes, there are many popular and scenic routes you can choose from that offer deep exploration. Some trails are equipped with huts and campsites, but others require wilderness camping.  
Some of Iceland's most popular hiking routes include the Laugavegur trail between Landmannalaugar and Þórsmörk, Fimmvörðuháls, Lónsöræfi, Hornstrandir, and  Vatnaleið. 
TRAIL RUNNING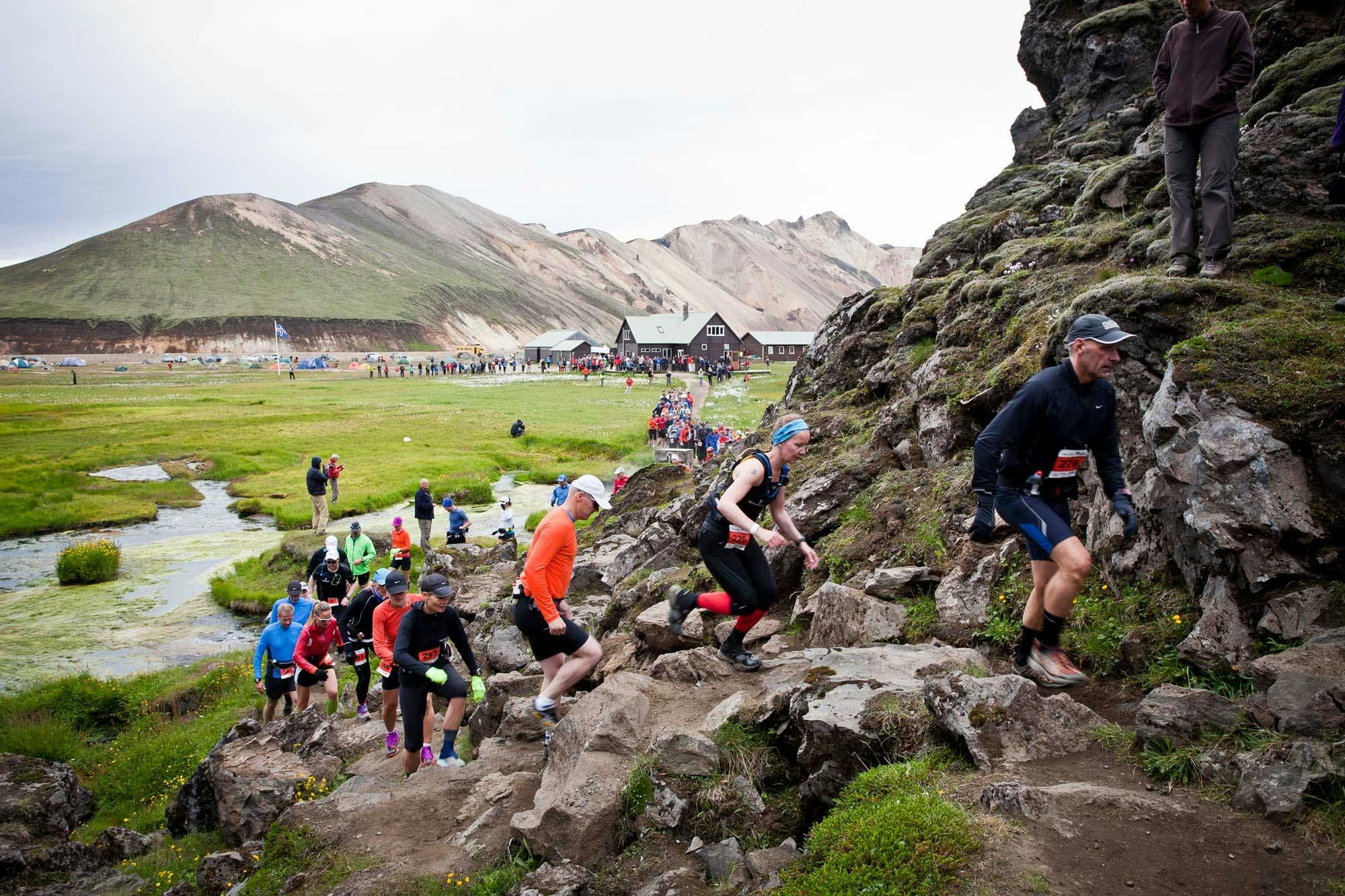 Iceland is a perfect destination for trail running as its mountainous and rugged landscapes and vast wilderness areas offer great diversity of paths to explore. Trail running has been in massive growth with locals over the years, and many runners are discovering amazing scenery in their local environment, perfect for trail running. Ultra marathons are also getting more common and popular with runners from around the globe who come to enjoy this trail running paradise. Trail running in Icelandic conditions demands good preparation and research.
Discover great trail races in all parts of the country here
NATURE'S GUESTS  


Leave nothing - Take only your photos and memories.  
Iceland's unique nature is what most travelers seek to experience while visiting Iceland. Please treat it with respect so others can enjoy it after you. Icelandic vegetation is sensitive, and with a short growing season, it can take years or decades to recover. For the delicate moss, recovery can even take hundreds of years. A broken piece of lava will never mend. Keep this in mind while you enjoy Iceland's many wonders.  
Below you will find information on hiking trails around the country.