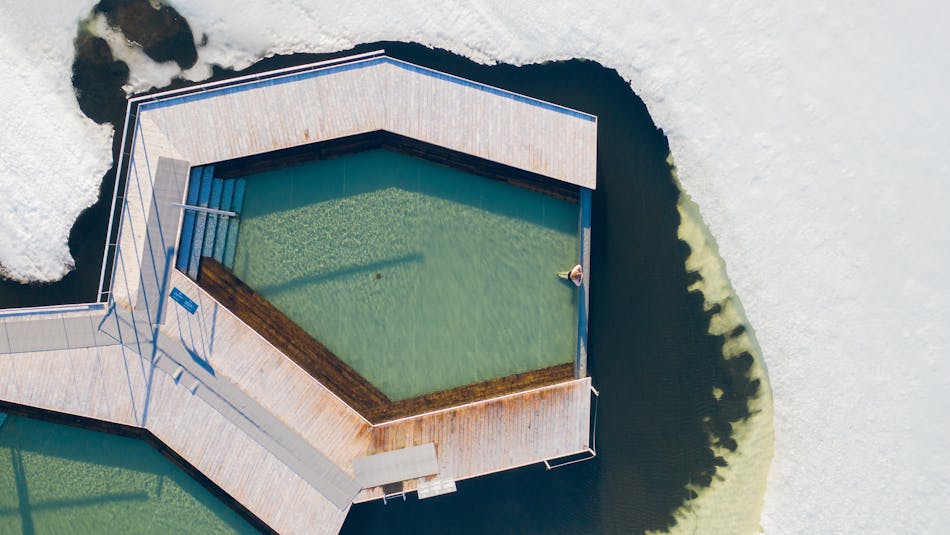 HIGH-END ICELAND
Incredible travel experiences money can indeed buy
We all know the best things in life are free, and the same is true for Iceland: a falcon flying by as you bathe in a natural pool somewhere. So, why not blow away that money? Here to help are some of the most expensive travel experiences in Iceland.
Inside the Volcano
For those who always wanted to enter an Icelandic volcano --  like Jules Verne did in his novel "Journey to the Center to the Earth" – the real-life experieance is here. Þríhnjúkagígur, the 'Three Peaks Crater', is a magma chamber on the outskirts of Reykjavík. The volcano last erupted 4000 years ago, so the main safety concern is wearing a helmet. Guides walk guests through the experience, allowing for a small group of visitors each time to descend 700 feet on a built-in lift. The ground is the size of three football fields. Magma chambpers rarely remain empty after a volcanic eruption and the scale of Þríhnjúkagígur makes it unique for Iceland, if not the world. Admission is €300.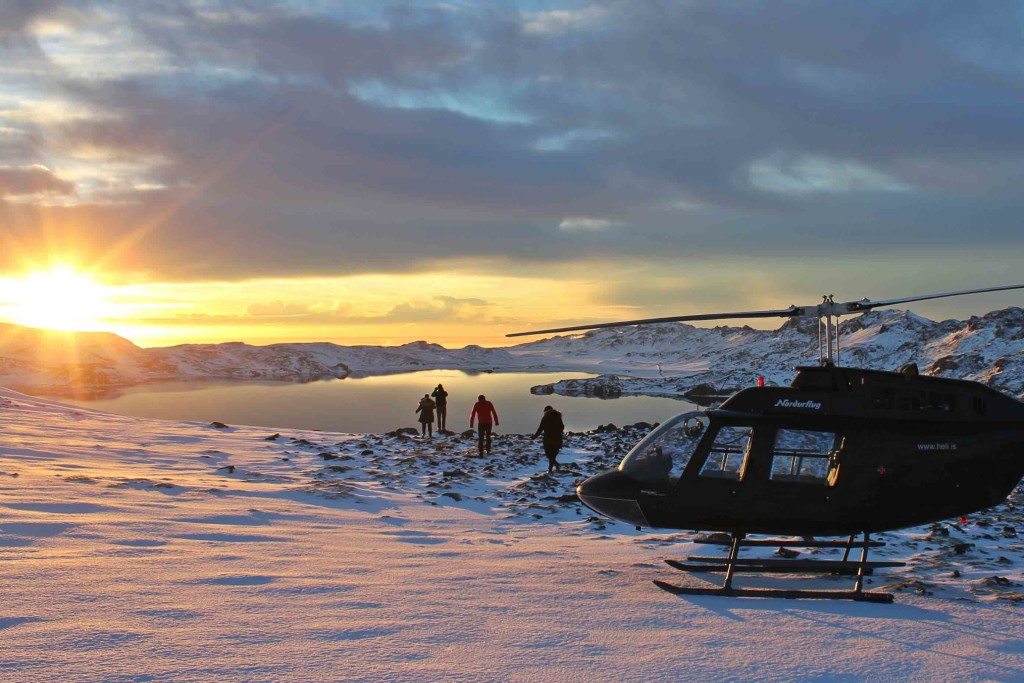 The Chopper is Ready
To fly in a helicopter over a glacier – low enough to see the cracks and lagoons – feels like the opening scene of a James Bond film. Remember to bring sunglasses. Helicopter tours can touch down on the ice cap for a visit. Another area choppers can explore easily is the interior Highlands with its desolated scenery, powerful rivers and different shades of lava. Most scenic tours take off from Reykjavík, with prices starting at around €650 per person. Over winter, much of the helicopter fleet relocates to northern Iceland for 'heli-skiing' adventures.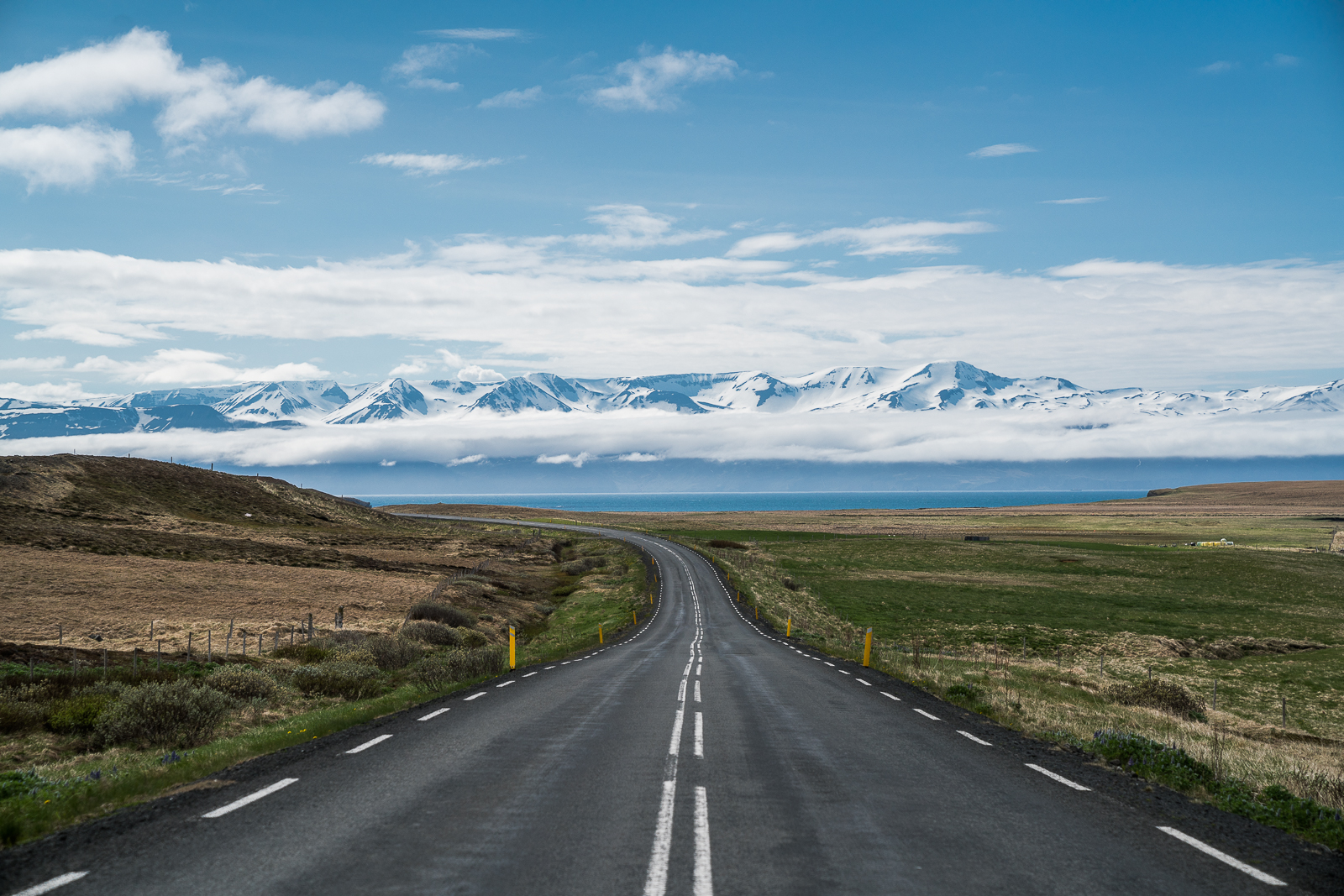 The Ring Road, Electric
Iceland's modest size and evolving scenery make it destined for epic road trips. And the famous Ring Road, passing through most towns and villages, is just about 1400km – that's three to four battery cycles on an electric car. Iceland is making the shift to electric vehicles faster than any other country except Norway; stations to charge are widely available along the Ring Road. Car rental companies have a small but growing fleet.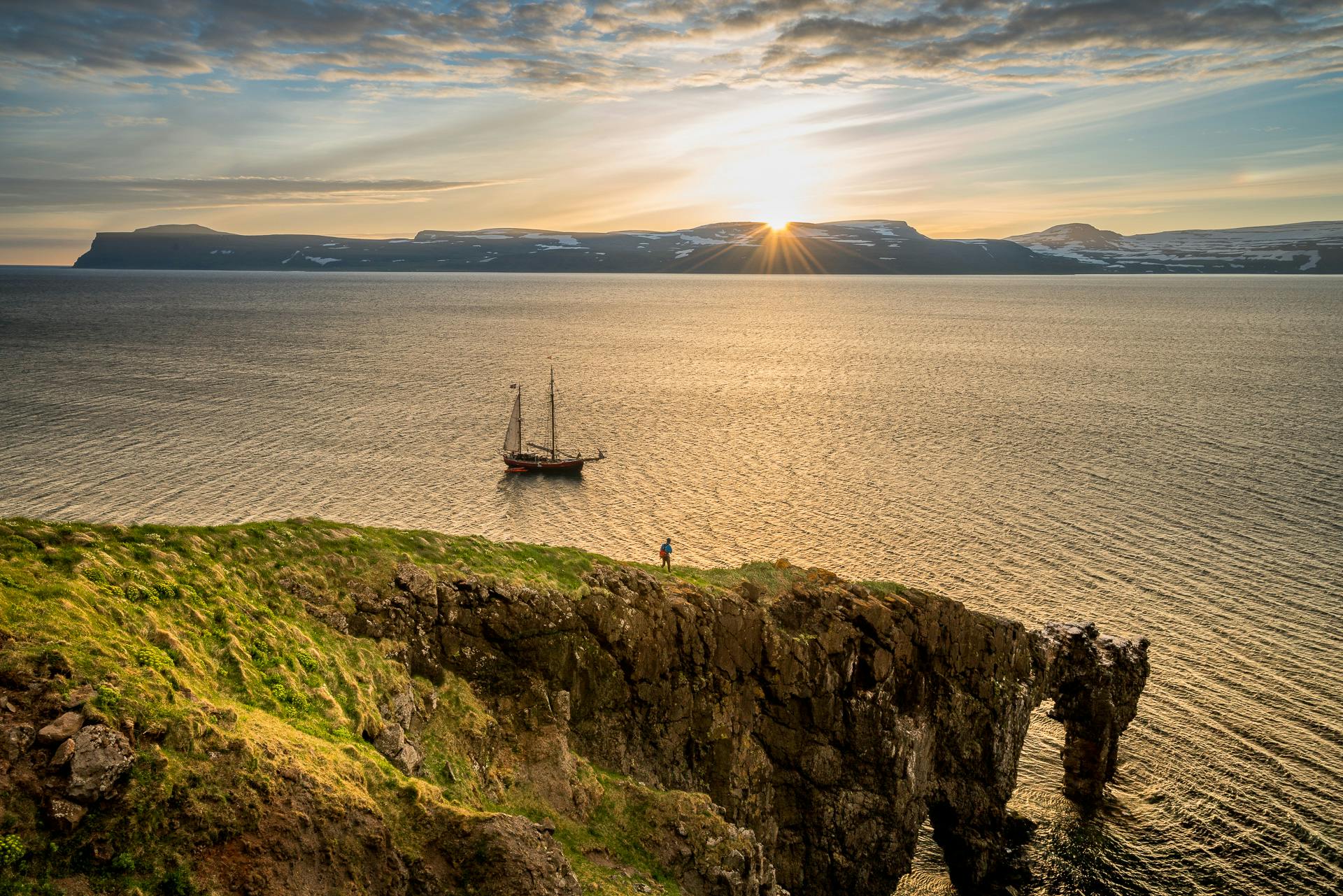 Raise the Schooner, Sailor
For the first thousand years in Iceland's history, sailboats were the only way to get to and from Iceland. Standing at the helm of a ship powered entirely by wind will certainly give you sense of the old way of life. In Húsavík, North Sailing offers a whale watching tours on wooden schooners. In Ísafjörður, Aurora Arktika offers multi-day trips exploring the pristine fjords of the Hornstrandir nature reserve and offers three-day sailing courses for beginners over summer. Fair winds!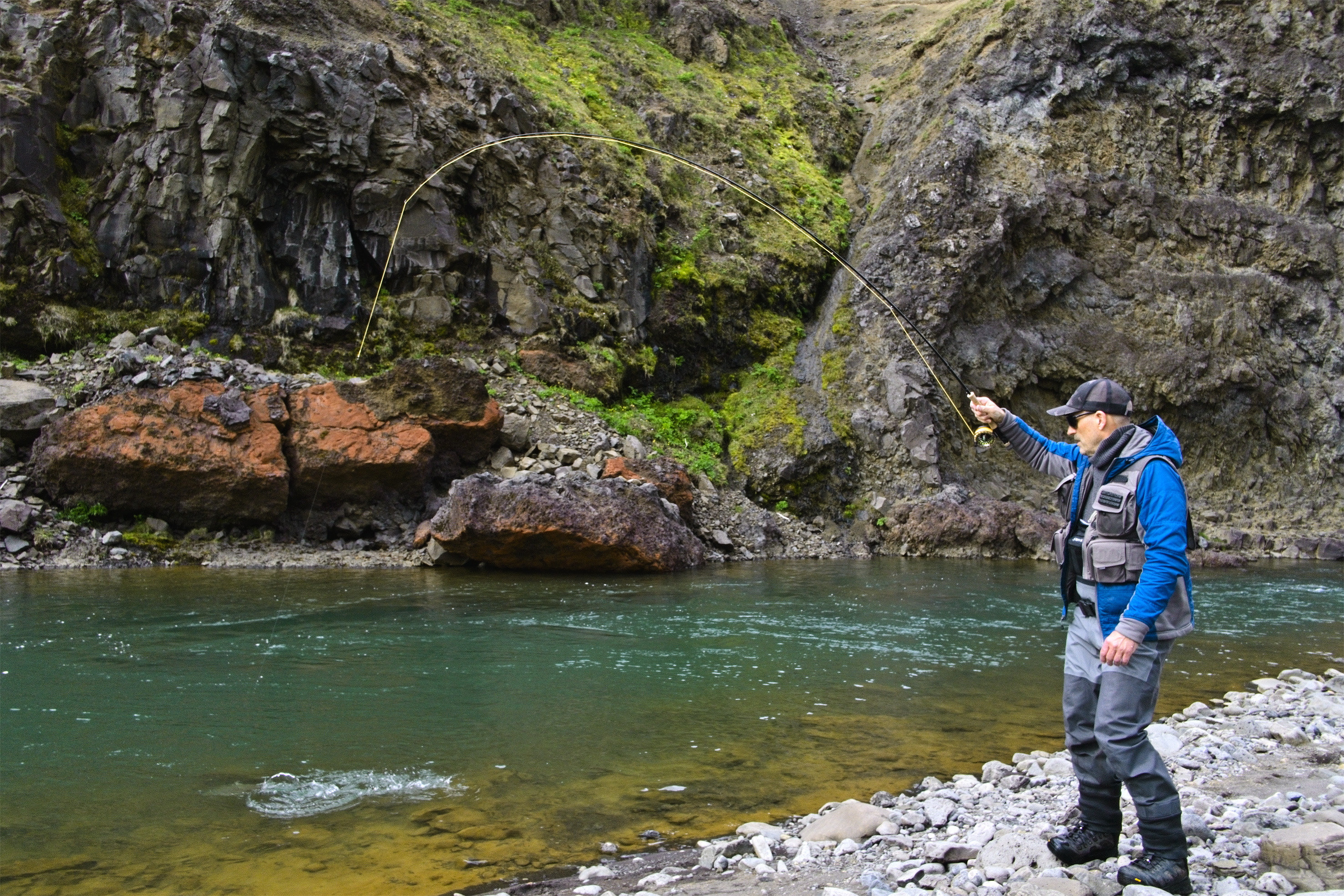 Salmon Fishing
Foreign royalty has made holiday visits to Iceland long before the days of commercial tourism precisely to try out the country's pristine salmon rivers. Salmon fishing still remains possible on a modest budget, but the most expensive rivers cost thousands of Euros per rod, per day. Lodging and guiding is generally included. Prices vary based on current performance but in the past few years, these rivers have ranked high: Miðfjarðará, Ytri Rangá, Eystri Rangá, Selá, Laxá í Kjós. Here is a further list, with 97 salmon rivers across the country.
ACCOMMODATION
The Blue Lagoon Retreat
The Blue Lagoon is a milky blue-green bath visited by two million people a year. You may have seen pictures! But to the side, in a quiet pocket of that middle-of-moss property, is another lagoon available only to guests at the boutique Blue Lagoon Retreat. The most expensive option is the Lagoon Suit (starting at €2400 per night) with a private, walk-in lagoon. Other rooms come with access to the Retreat Spa and meals from the Michelin-rated Moss Restaurant. A double room, with dinner and breakfast, starts at €1400.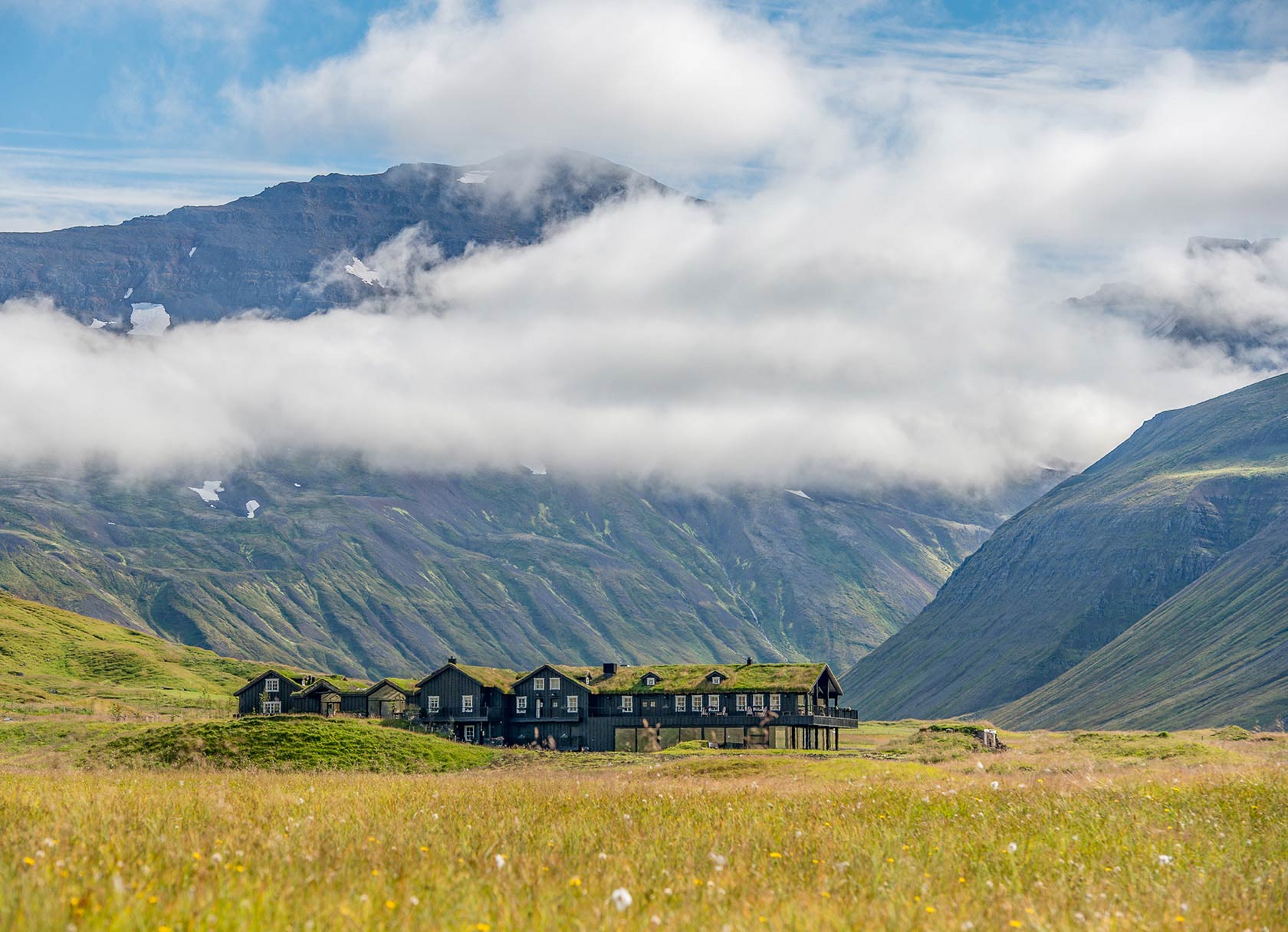 Deplar Farm
Two helipads and a yoga room. Deplar Farm is an exclusive getaway on the Troll Peninsula operated by the high-end travel company Eleven Experiences with locations around the world. If you wish, farm life here involves salmon fishing, kayaking and 'heliskiing' in the mountains surrounding the stunning location. Wellness is at the heart of the Iceland operation, with trained experts on site. Rooms start at €3200 per night, with chef-prepared meals included and access to gear necessary for activities.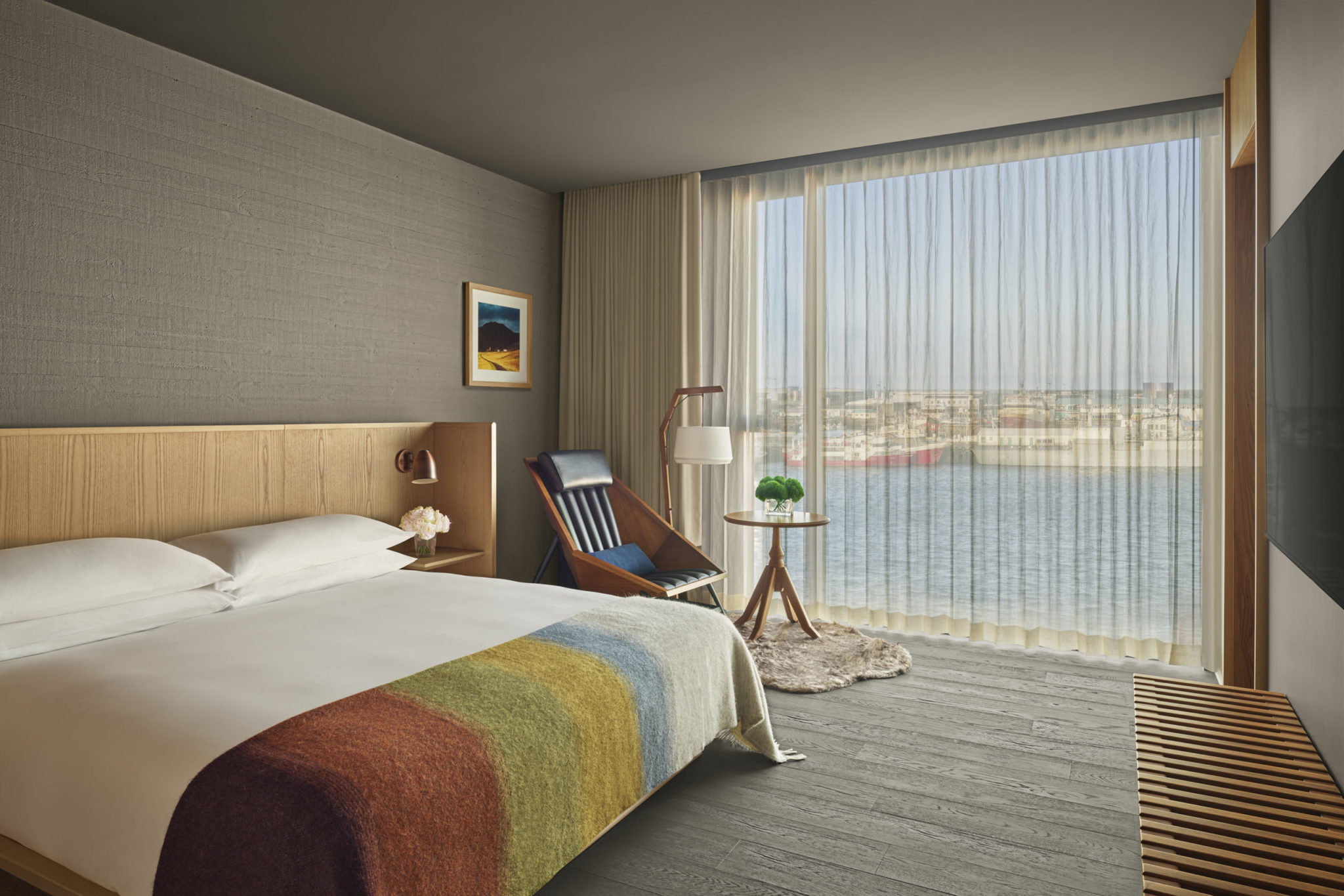 The Reykjavík Edition
The first five-star hotel in Iceland opened in 2021 after years in the making. The Reykjavík Edition, part of Marriott International, is poised to become a landmark establishment neighboring the Harpa Concert Hall. The lifestyle hotel offers 253 rooms, designed by legendary hotelier Ian Schrager, with wide views over the Old Harbor and Faxi Bay. The five star status really beams: a wellness center with a gym, treatment rooms and spa; an underground nightclub; a top notch cocktail bar (open for non-guests, too); a rooftop bistro and a ground floor restaurant.