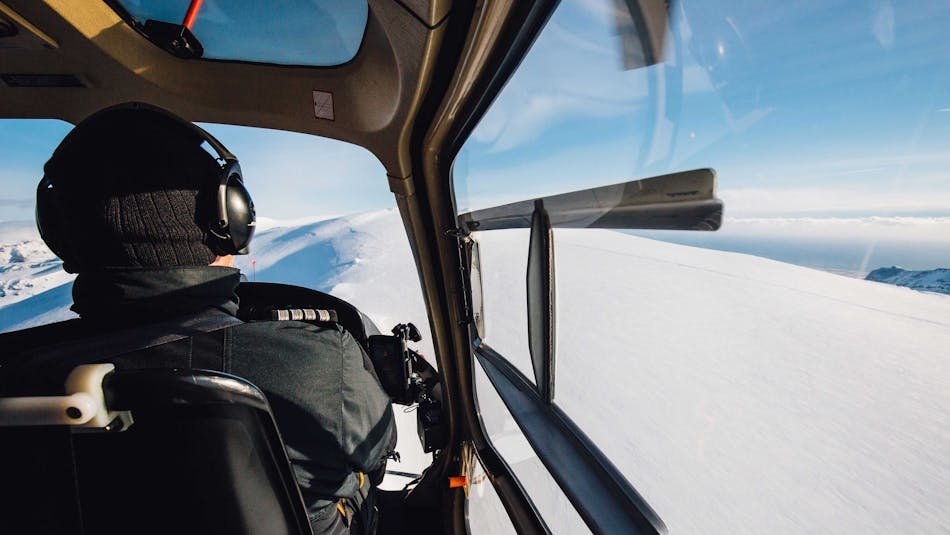 Helicopter tours
Do you want to see by yourself what usually only drones record? Iceland's diverse landscape sure is impressive when viewed from the ground but absolutely breathtaking when watched from above! A helicopter ride over Iceland allows you to reach hard-to-access places with limited effort and in a short time. From half-hour sightseeing flights to extensive luxury trips - everything is available!
Fly over the city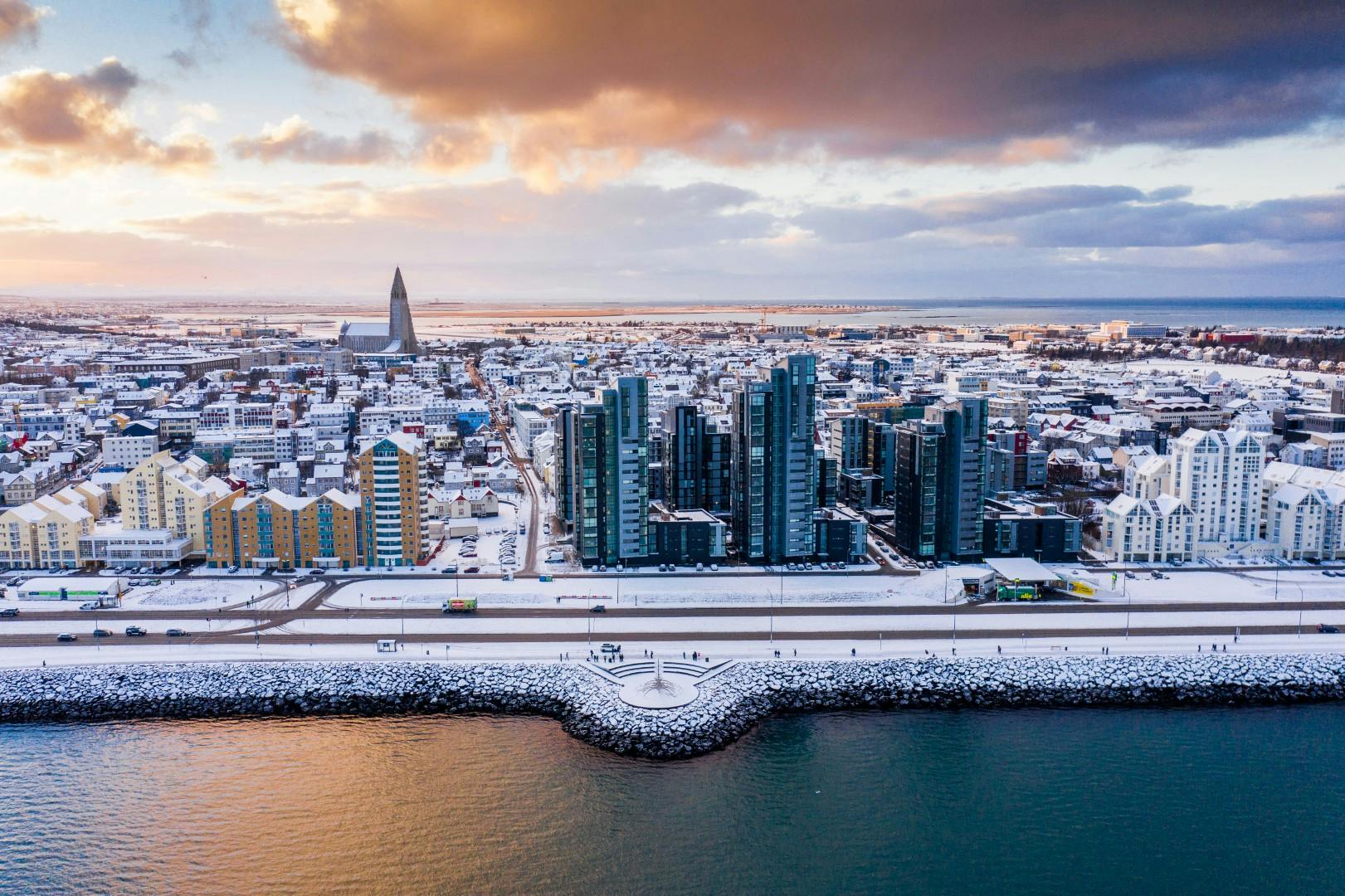 A helicopter tour from Reykjavik takes you almost everywhere on the Island. But one doesn't need to strive too far: a flight around our capital city and to its backyard mountain Esja is already an exciting 30-45 minute trip. Soaring over colorful houses and the Faxaflói Bay will give you a new perspective of Reykjavík's amazing location.
Fly over volcanoes and glaciers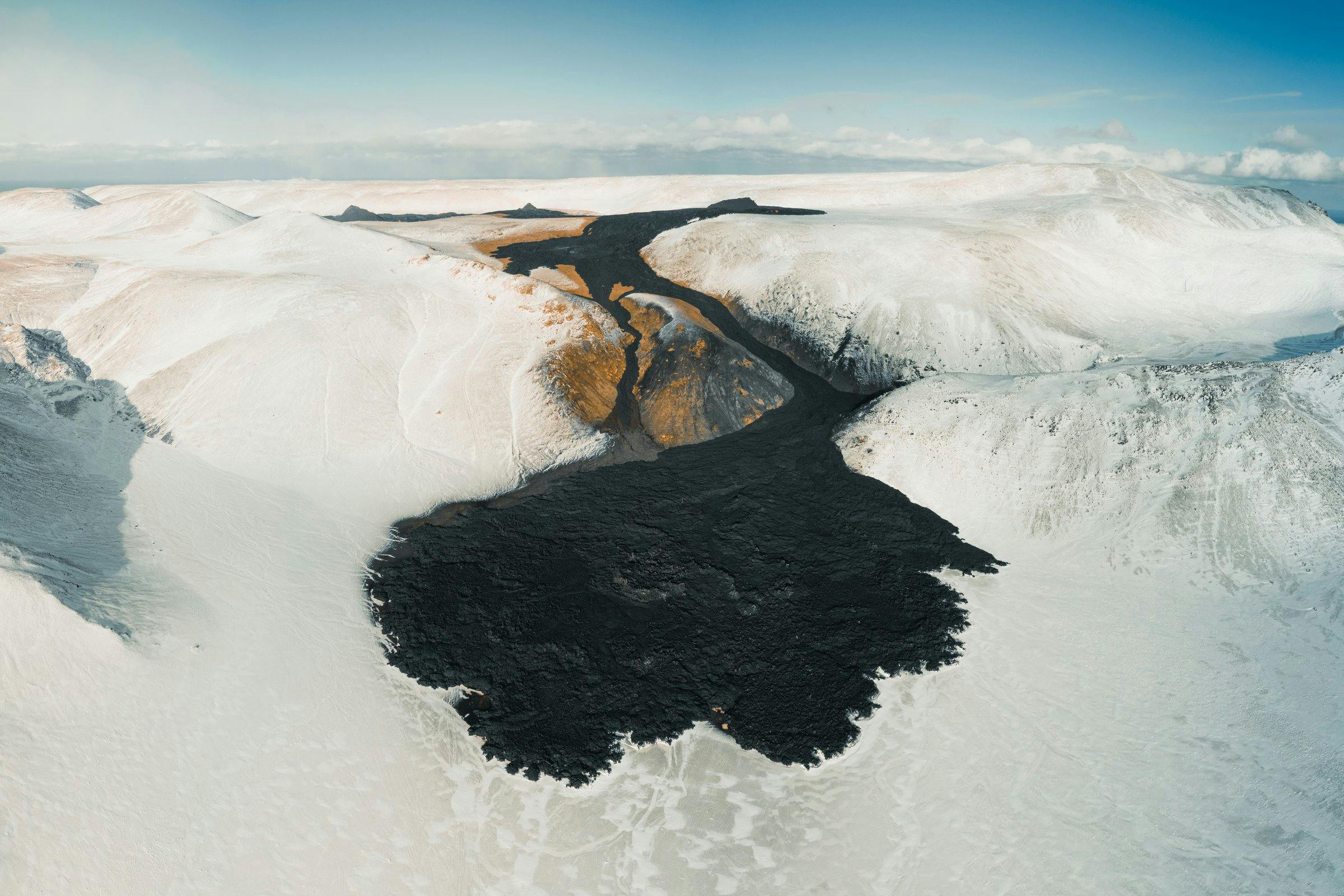 Fagradalsfjall started erupting in March 2021 and has since built up a lava shield that covers an area of about 5 square kilometers. Though the eruption paused, watching the huge lava field from above is almost equally impressive.
Some helicopters also land on Fimmvörðuháls mountain pass, between the two glaciers, Eyjafjallajökull and Myrdalsjökull. Under the glaciers lie the volcanoes Eyjafjallajökull that erupted in 2010 and the dangerous Katla, resting since 1918.  
Fly over entire regions and national parks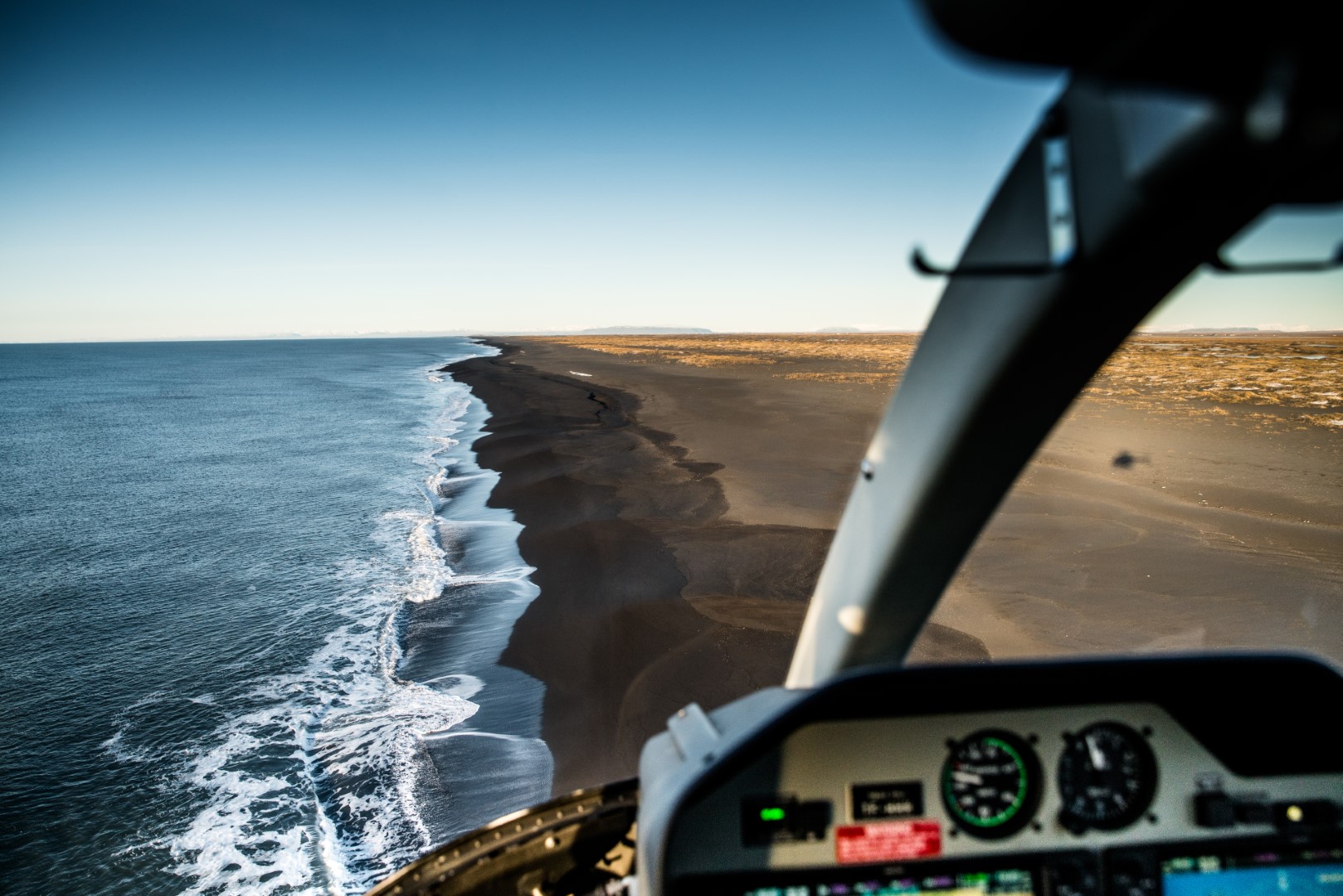 A helicopter can take you on a flight over our National Parks Þingvellir, Vatnajökull and Snæfellsjökull,  along the South Coast and its black sand beaches, over the breathtaking hiking areas Landmannalaugar, Þórsmörk, and Skaftafell.  
Two of Iceland's highest waterfalls, Háifoss and Glymur, and the highly active geothermal areas, Hengill and Hellisheiði plateau, are also on the top-tour-list of helicopter flights.
Depending on the weather conditions, the possibilities are endless!
Most helicopter tour operators also provide tailor-made flights: romantic getaways, private small group tours, or itineraries including your own must-see sights can be arranged upon request.
HELI-SKIING IN ICELAND: FROM THE TOP OF THE MOUNTAIN TO ITS FOOT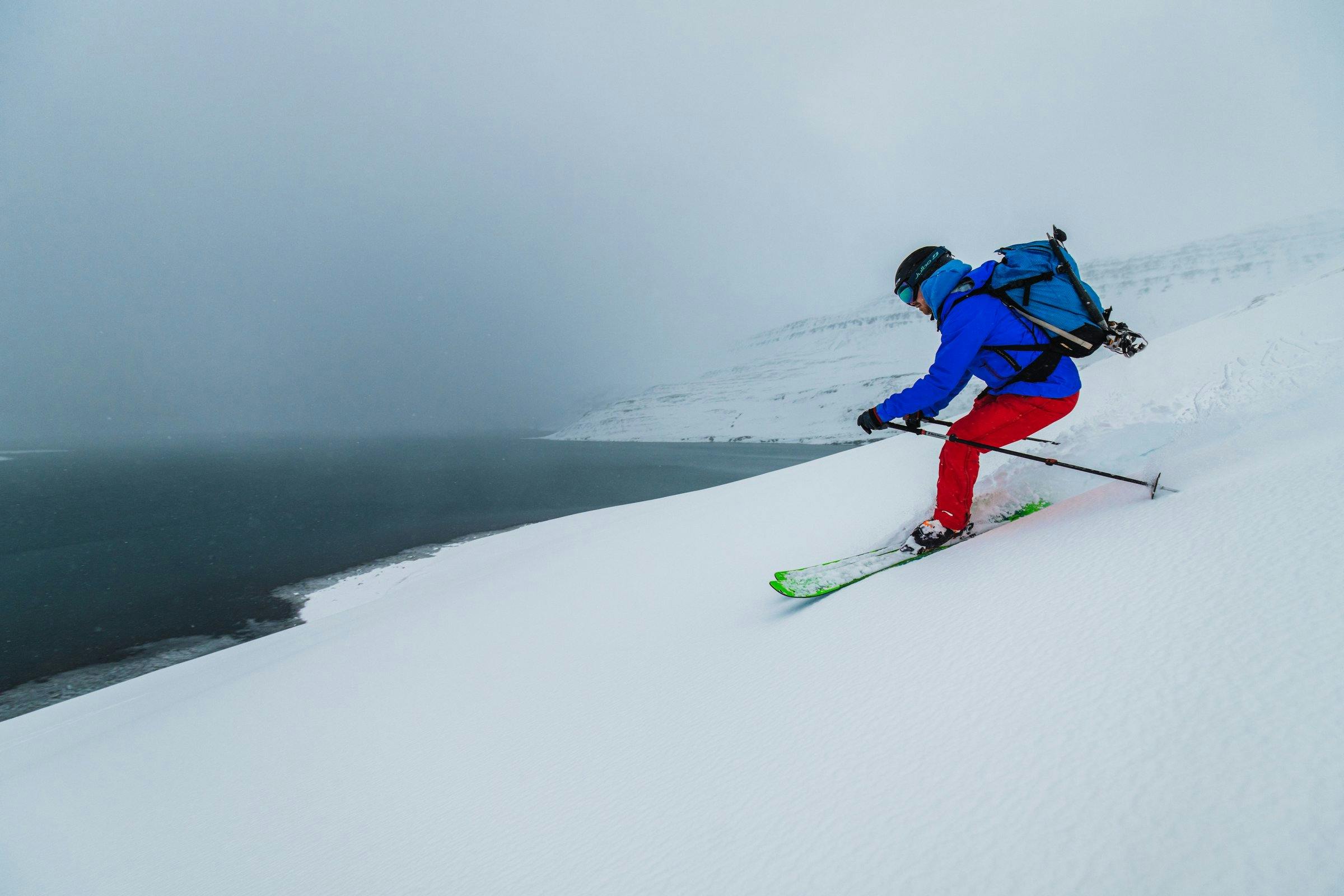 Pack your helicopter trip with some more action! Heli-skiing is available on Tröllaskagi (Troll Peninsula) in North Iceland and the Westfjords.
Where no ski lift can bring you, a helicopter will: take your skiing and snowboarding to new heights by reaching untouched slopes via helicopter.
Being left on the top of the mountain and skiing all the way down to the water in untouched powder snow is an epic adventure!