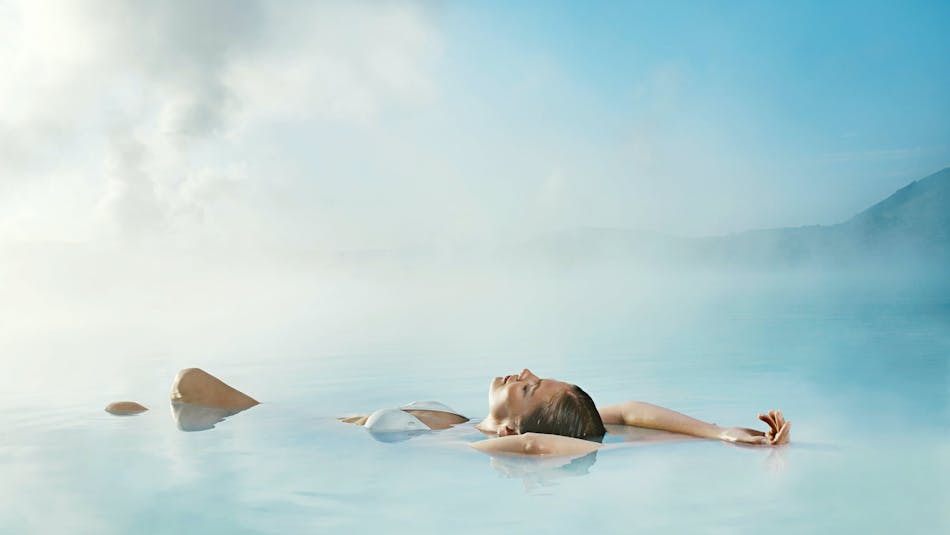 Geothermal Pools
The local natural wonder that is perhaps most ingrained in the fabric of Icelandic culture is the bounty of geothermal energy, the naturally heated water that powers our lives and heats our homes, baths and pools, public as well as private.
Geothermal Pools & Spas in Iceland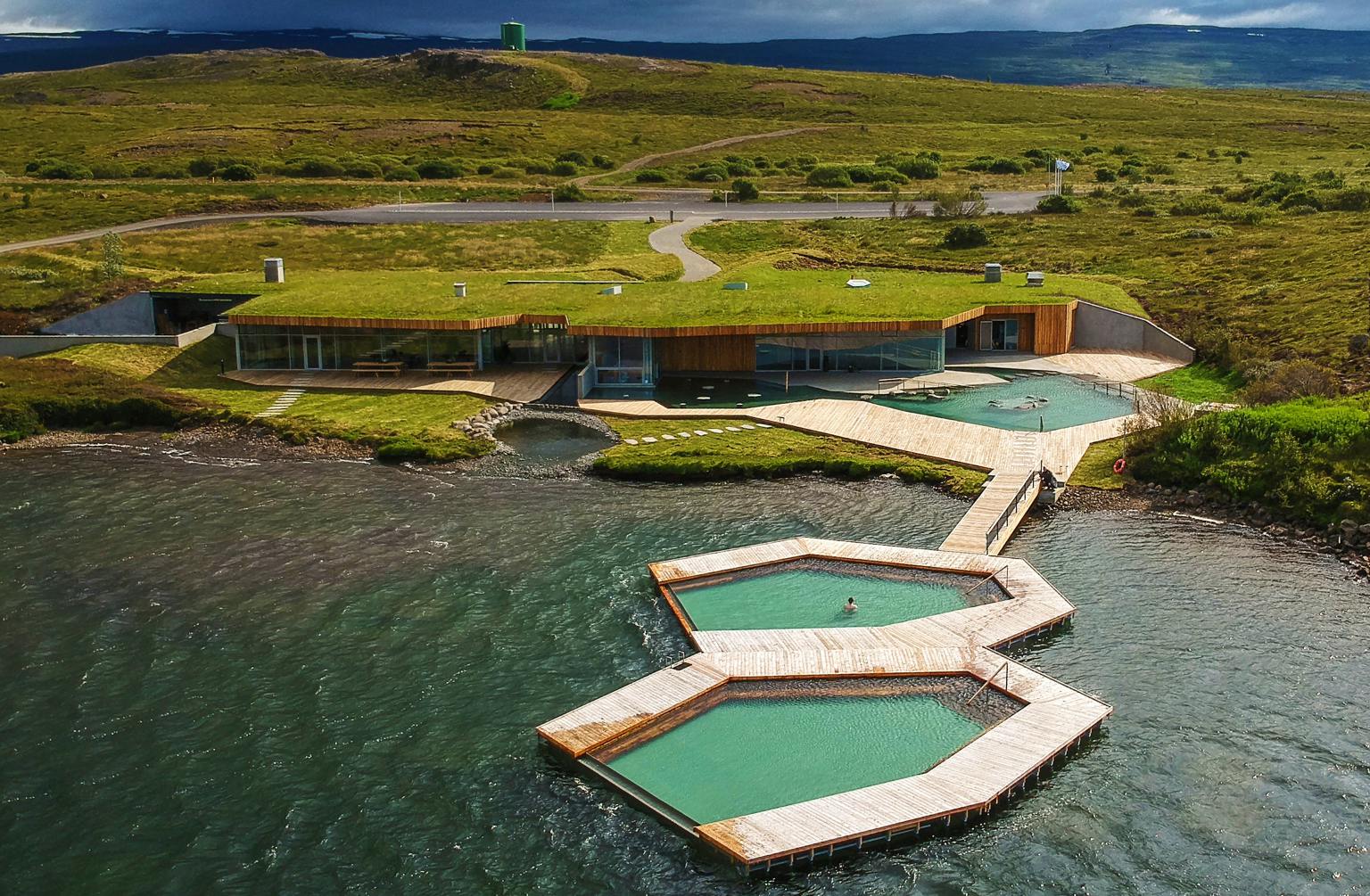 A natural wonder which is strongly related to Icelandic culture is the use of geothermally warm or hot water. The spa is a modern day invention, but enjoying the various health benefits of bathing in thermal baths is an Icelandic tradition dating back to the settlement. Snorri Sturluson, the famous twelfth century historian and author, was a prolific spa enthusiast by modern standards, and had his own thermal pool built so he could soak in hot water whenever the mood struck him. Of the thirteen baths that are known to have been used in the early days of the Icelandic society, four are still standing.
While fancy spas were not introduced to Iceland until recent times, thermal pools have been relished for pleasure and health benefits in Icelandic society since the first centuries of settlement. Since the advent of harnessing geothermal energy in Iceland, the tradition of public bathing has become deeply rooted in the local culture. Locals of all ages and professions frequent some of the hundred public pools for both health and social purposes; in order to unwind after a long day or to catch up on gossip with friends. The swimming pool culture has clearly established itself, for the greater capital area alone has seventeen public swimming pools, most of which are outdoors and some of which are equipped with saunas and steam baths. Rules of hygiene are taken very seriously with regard to the pools and all visitors are required to shower thoroughly without a swimsuit before entering the water.
Geothermal pools go well with luxury spas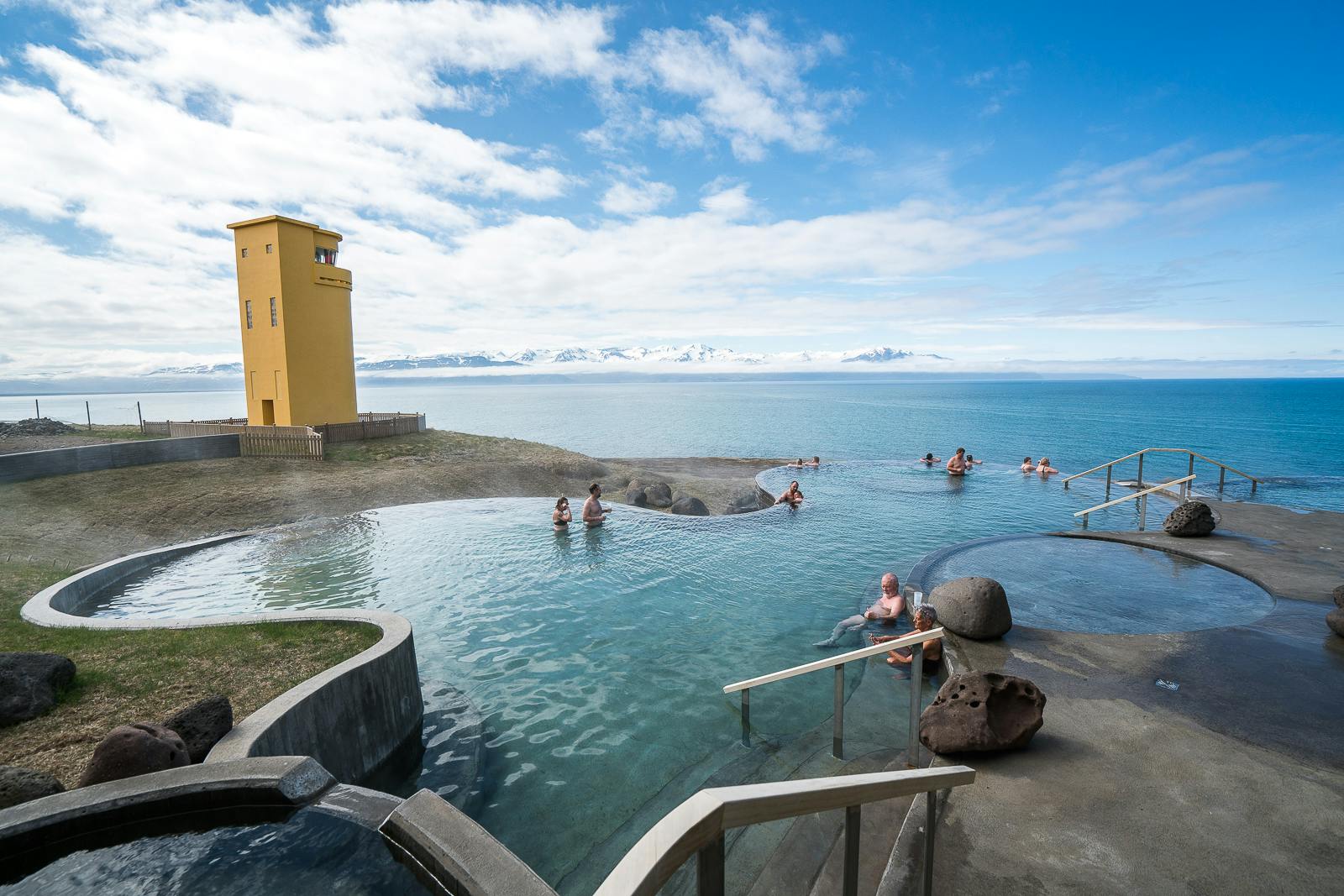 The luxury of geothermally heated water has also been utilized to an increasing degree lately in the luxury spa setting. The most famous of these is the Blue Lagoon, located in a lava field on the Reykjanes Peninsula, not far from Reykjavík.
And, as unlikely as it may sound, Reykjavík sports its own geothermal beach, with white sands and warm ocean water (assisted by a little geothermal injection). Still, there are those who swear by the health benefits of swimming in the cold ocean, so every day, you will find Icelanders enjoying a swim in the cold Atlantic.