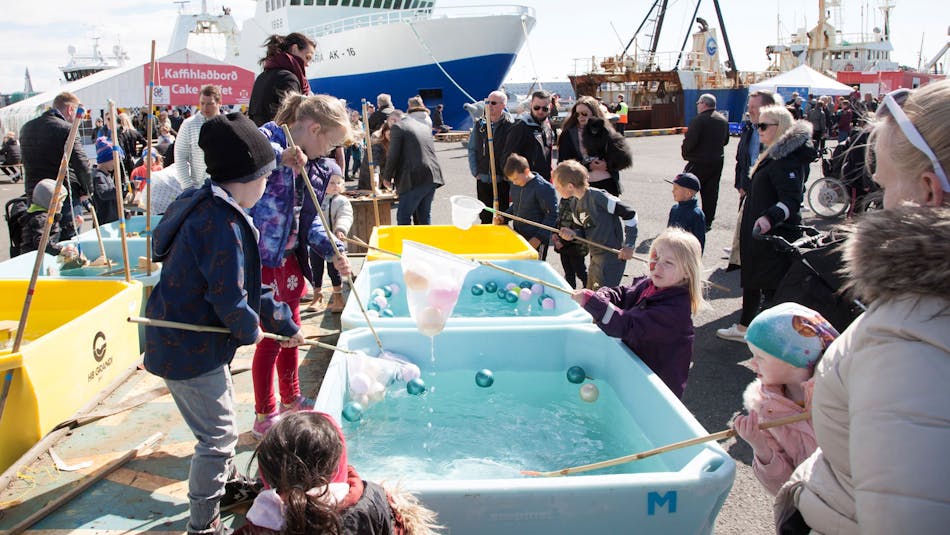 Fishermen's Day
Every year on the first Sunday in June (if that is not Whitsunday, then on the second Sunday in June) Icelandic fishermen are honored with Fishermen's Day (Sjómannadagurinn). Concerts in the harbor, fishing games, sports competitions, and free boat rides are part of the fun.
A free day for fishermen
The ocean and fishing were for centuries the lifeline of Iceland, be it in the survival of the Icelanders themselves or as the biggest industrial and export sector. The tradition of honoring fishermen with a parade started in 1938 in Reykjavík and Ísafjörður. Back then "it was hard to tell whether six or ten thousand people thousands of people crowded the streets" as the national Newspaper Morgunblaðið reported.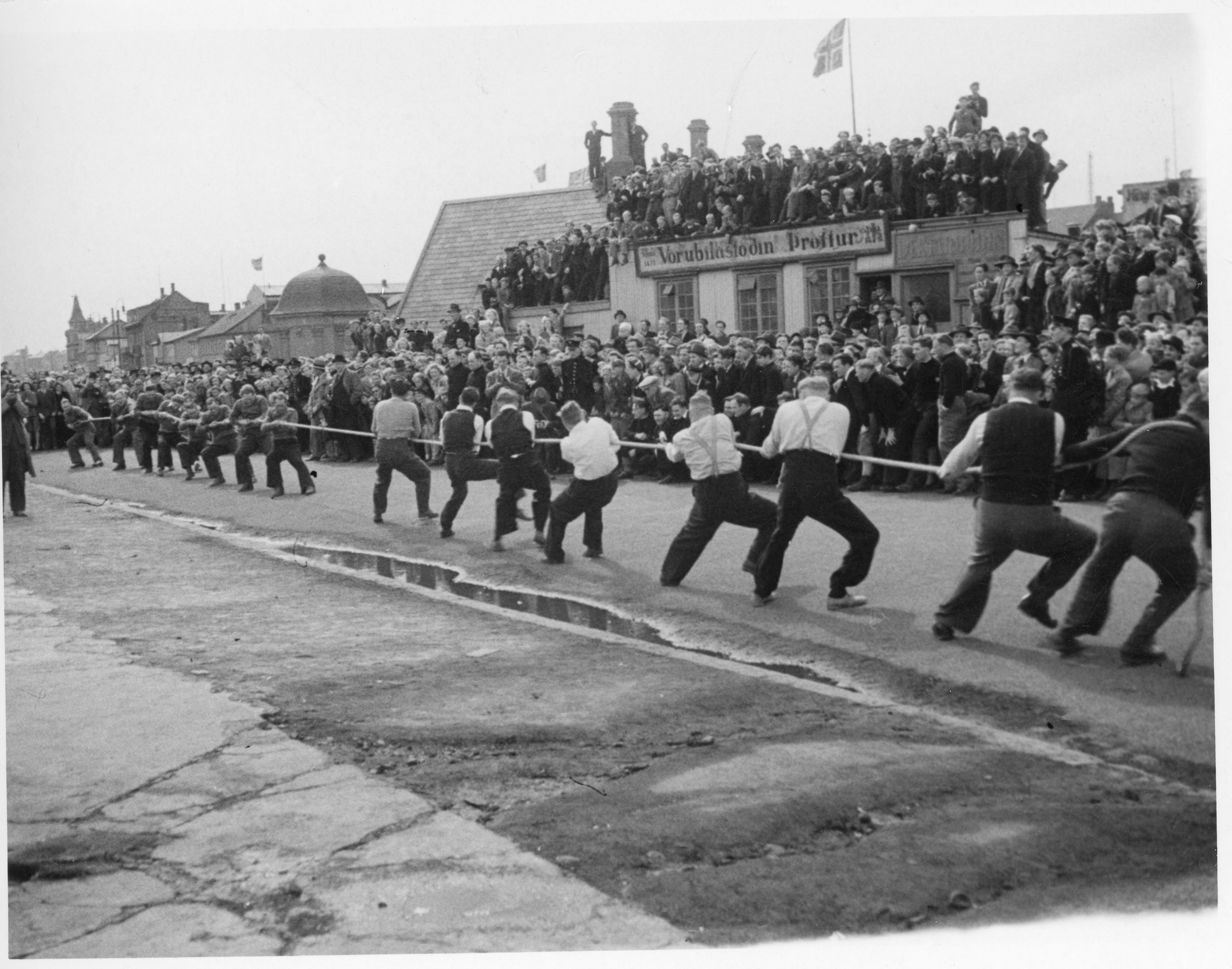 Today, fishery doesn't play the same role in Icelandic society as it used to, and not all coastal towns celebrate this day anymore. But instead, some towns turned the day into a Fishermen's festival that often stretches over the entire weekend and fun competitions such as sea swimming, rowing races, or pillow fights as well as free food in the harbor are part of it.
Festivals and celebrations around Iceland
In 2023 Fishermen's Day is on June 4th.
Fishermen's Day in Reykjavík by the harbor including free entry to the Maritime Museum and the coast guard vessel Óðinn.
The Fishermans Day in Bolungarvik has a special significance since the small town in the Westfjords has been a fishing port since the settlement.
An unmissable stop with free admission during the festival is the Osvör maritime museum. Celebrations span the whole weekend and include concerts, rowing competitions, and a display of marine creatures.
The North waits up with diverse festivities: in Akureyri, a whole weekend is dedicated to boat rides and concerts, and the nearby town Olafsfjörður as well as the islands Hrísey and Grimsey wait up with a full itinerary as well!
Sildarvinnslan hf. is one of the biggest fishing companies in Iceland and is at home in Neskaupsstaður in East Iceland. No wonder the Fishermen's Day celebrations here span from Thursday to Sunday and include festival buffets, sailing tours, tugging wars, fishing competitions, and much more.
The neighboring town Eskifjörður with its preserved charming fishing sheds joins the fun with an itinerary full of family fun!
Maritime Museums in Iceland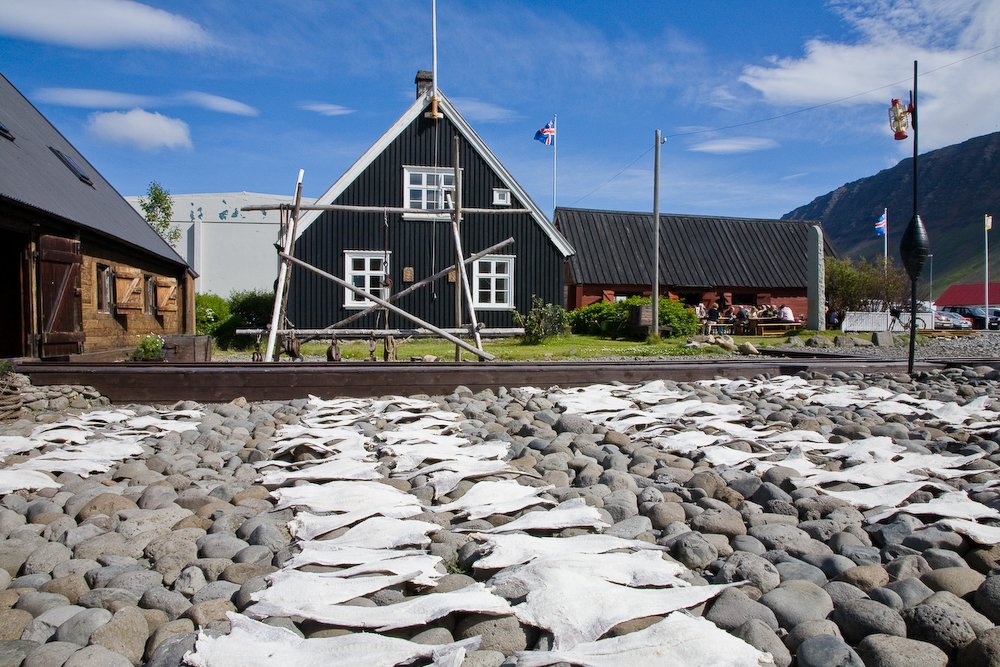 South/West
North
Westfjords
East Iceland