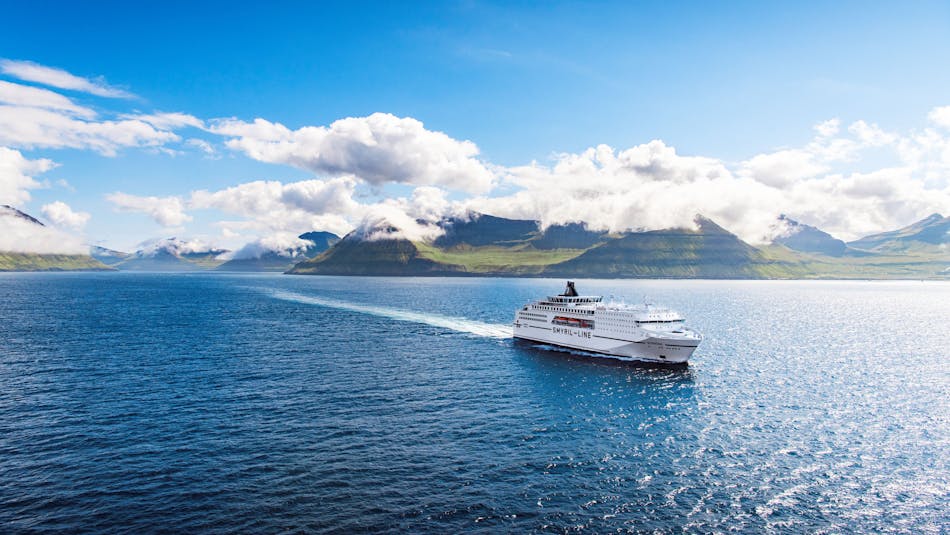 Ferry to Iceland
All year round, the M/S Norröna sails weekly from Denmark to Iceland via the Faroe Islands. This form of travel allows passengers to bring their own car, motorcycle, caravan, camper, or bicycle with them to Iceland. Meanwhile, they get the opportunity to rest and enjoy themselves aboard as well as spending time with their family while exploring the North Atlantic Ocean.
Denmark – the Faroe Islands – Iceland - and back
Between June and August, the ferry ride takes 2 days, leaving Hirtshals in Denmark on Tuesday mornings and arriving in Seyðisfjörður on Thursday mornings.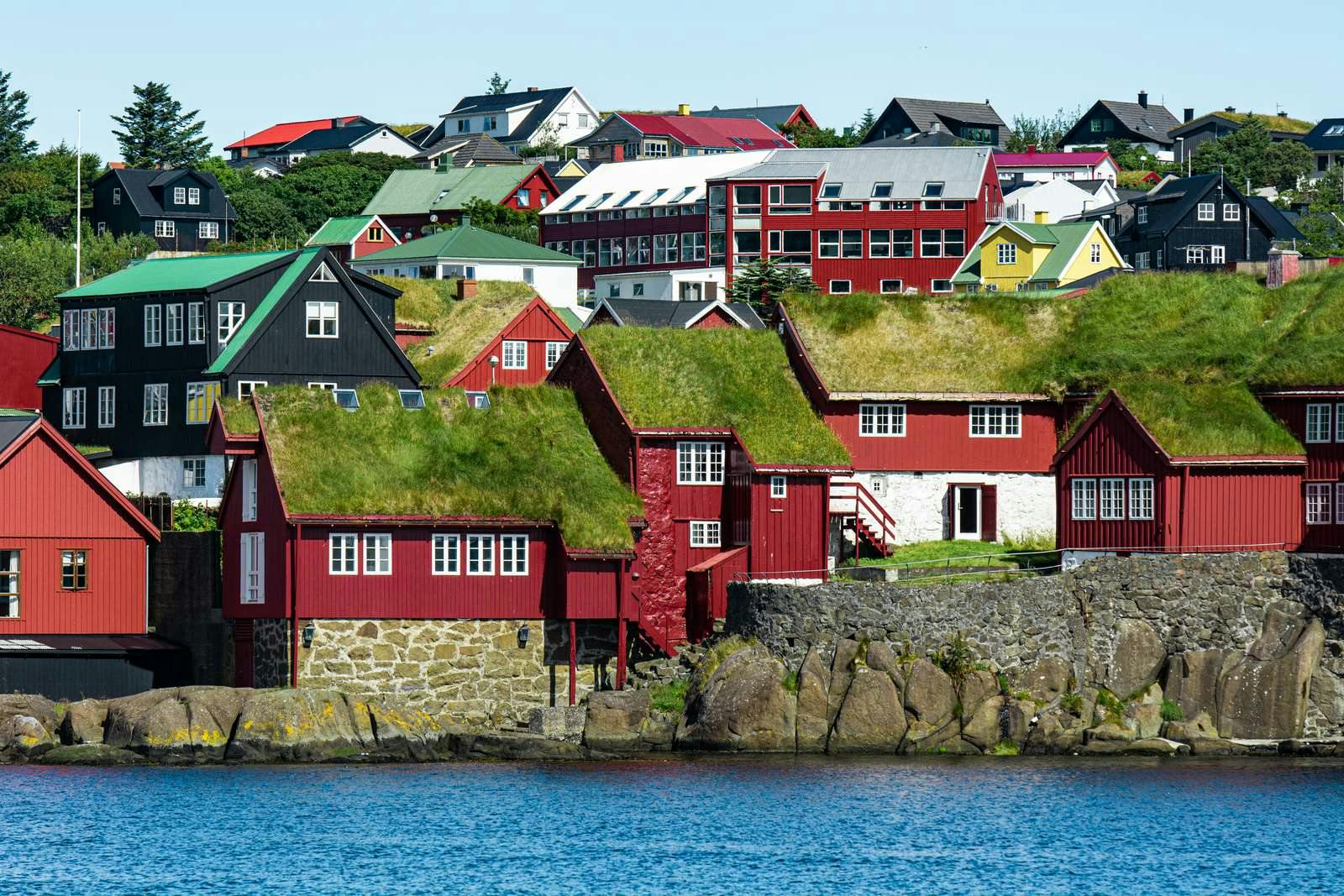 From March to May and mid-August to November, the ferry ride to Iceland takes a little longer than 3 days. The Norröna departs Saturday afternoon from Hirtshals, is on sea the entire Sunday, and stops for 6 hours in Tórshavn on the Faroe Islands on Monday morning. It continues to sail towards Iceland around noon and reaches Seyðisfjörður in East Iceland on Tuesday morning.
In case you are interested in exploring the Faroe Islands before or following your trip to Iceland, there is also the possibility to book a ferry trip with a longer stopover.
Aboard the M/S Norröna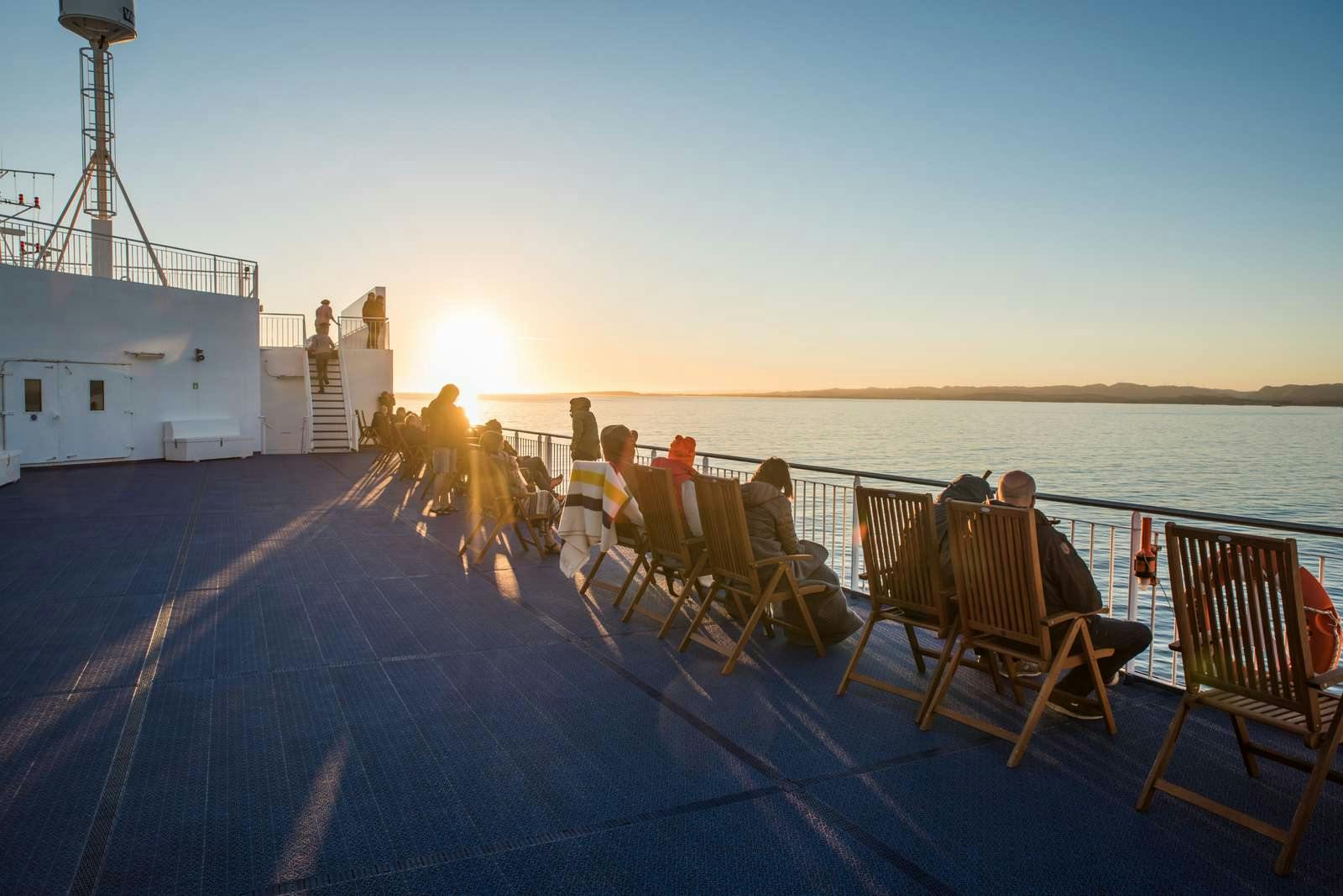 Modernized in 2020/21, the M/S Norröna is now equipped with space for 800 cars and 366 cabins in different categories for a total of 1482 passengers. From simple couchette rooms to luxurious sea-view suites, a big variety of diverse cabins are available.
On board a cafeteria, buffet, and gourmet restaurant, as well as a café and bar, take care of the passenger's needs and the days at sea can be spent in the ship's cinema, swimming pool, fitness facilities, or just by enjoying the ocean breeze.
Shipping your car to Iceland
The whole year-round, Smyril Line Cargo also operates cargo routes to and from Iceland, the Faroe Islands, Denmark, Scotland, the Netherlands and Norway.
Arrival in Iceland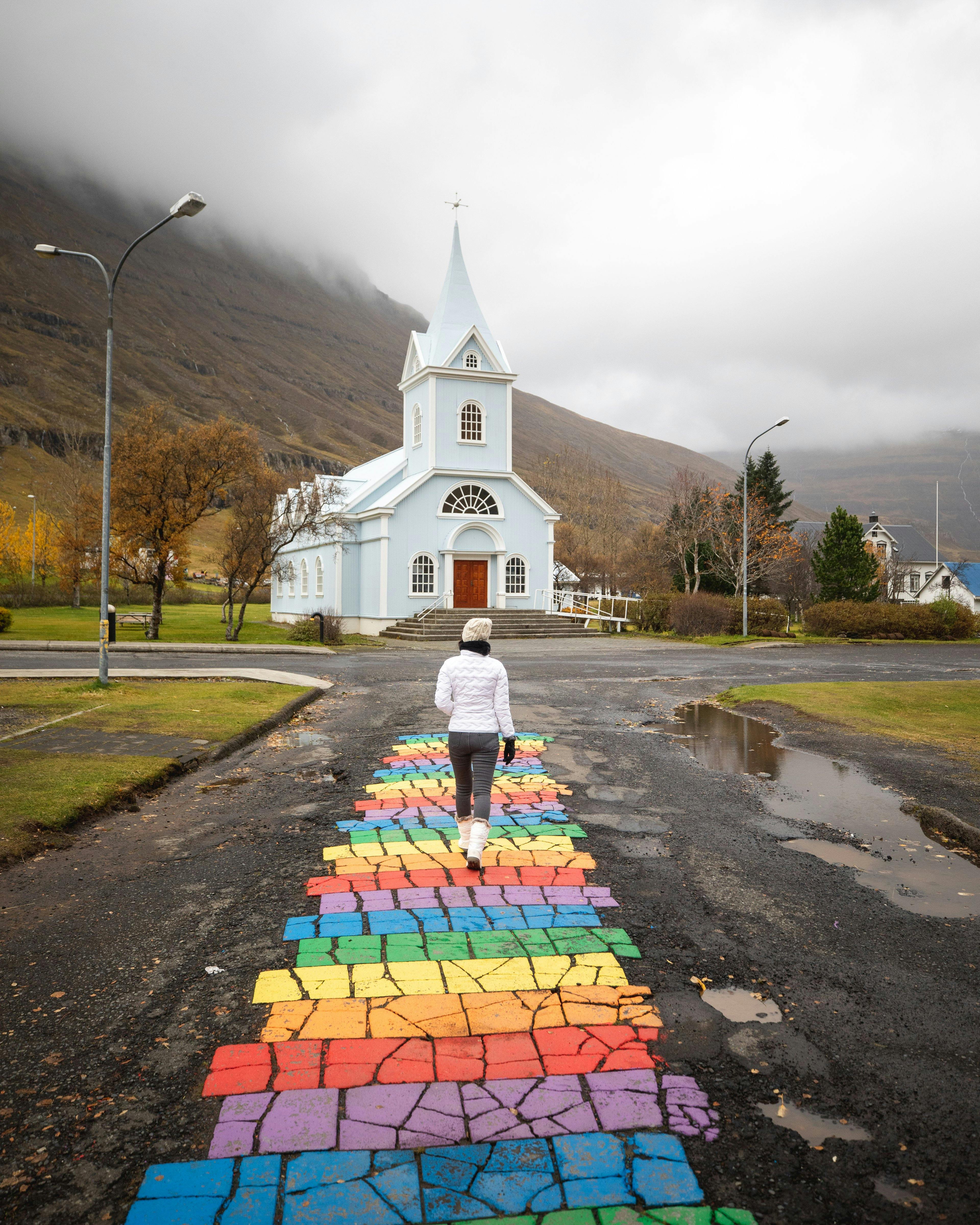 After arriving in Seyðisfjörður, it'll take an extra hour or two to unload the ferry and pass customs . After that, this picturesque 300-house town and its magnificent surroundings can be explored.
Famous for its rainbow street and colorful houses from the early 20th century, Seyðisfjörður offers a charming welcome to all who arrived by ferry. Restaurants and guesthouses wait for the ones who like a small rest after their sea voyage.
The 27-kilometer-long Fjarðarheiði mountain pass connects Seyðisfjörður with the bigger town Egilsstaðir and the rest of Iceland. Sightseeing tip: when crossing the Fjarðarheiði, don't miss out on the waterfalls Gufufoss and Fardagafoss.