The Hollywood Sights of Iceland   
Batman and James Bond have at least one thing in common: Both have been filmed at the foot of Svínafellsjökull Glacier.
Another fun fact: The "Arrowhead Mountain" from Game of Thrones is locally known as Kirkjufell. You can climb it.
Iceland has in the past decade emerged as a major (filming) location for Hollywood, a development which has been somewhat aided by the Icelandic Government's handsome reimbursement scheme for film productions to lure major movie studios to the country.
Thank you, Walter Mitty!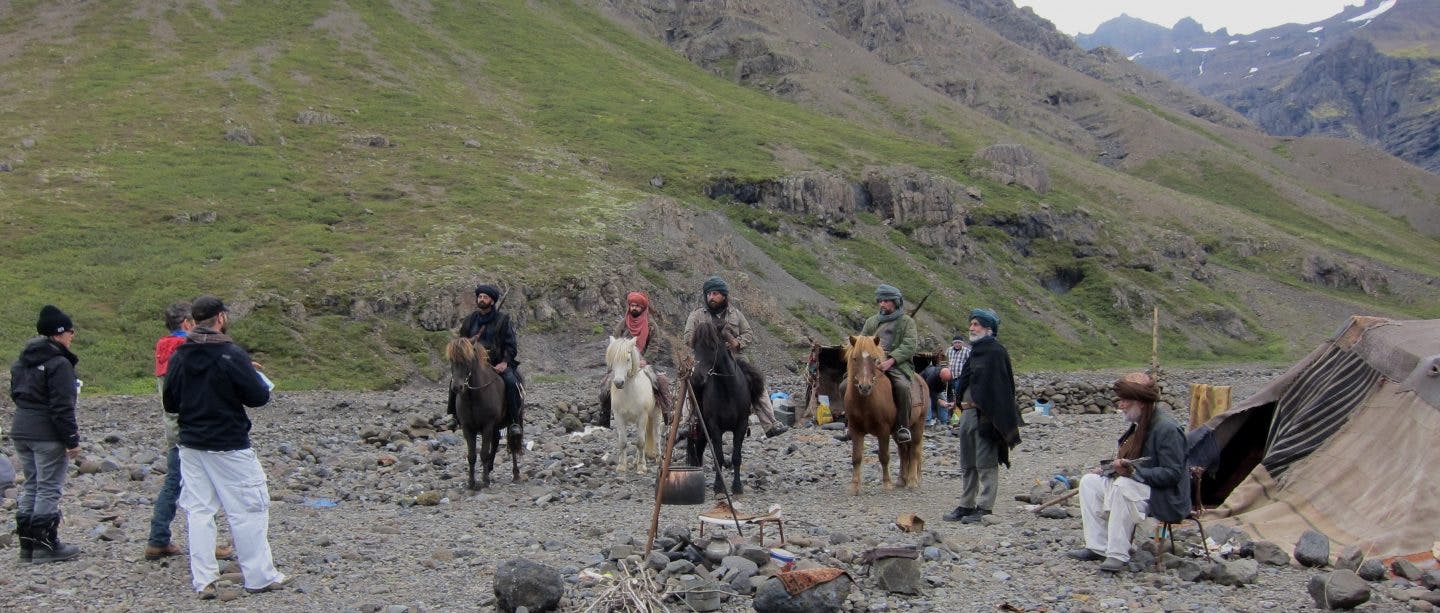 Film crew at work in pretend Afghanistan for "Secret Life of Walter Mitty". © 20th Century Fox
Ben Stiller, the director of the 2013 blockbuster "The Secret Life of Walter Mitty", was among the first to discover Iceland has an all-around location. Scenes set to be in Afghanistan were filmed on the desolated Breiðamerkursandur and the film even uses the Vatnajökull Glacier to represent Greenland's ice cap.
The scene in which the titular character, Walter Mitty, skateboards on a winding road into a valley is shot in Seyðisfjörður in East Iceland. The scene in which Walter visits a large waterfall in Nepal was filmed at Skógafoss, an easily accessible waterfall in South Iceland.
Few films travel the length of Walter Mitty, but the film showed Hollywood the extent of possibilities in Iceland. Director Christopher Nolan, who filmed both "Batman Begins" (2005) and "Interstellar" (2014) in southern Iceland, says Iceland is "one of the few places in the world where you can get two or three very different, extreme looks, within the space of a couple of miles."