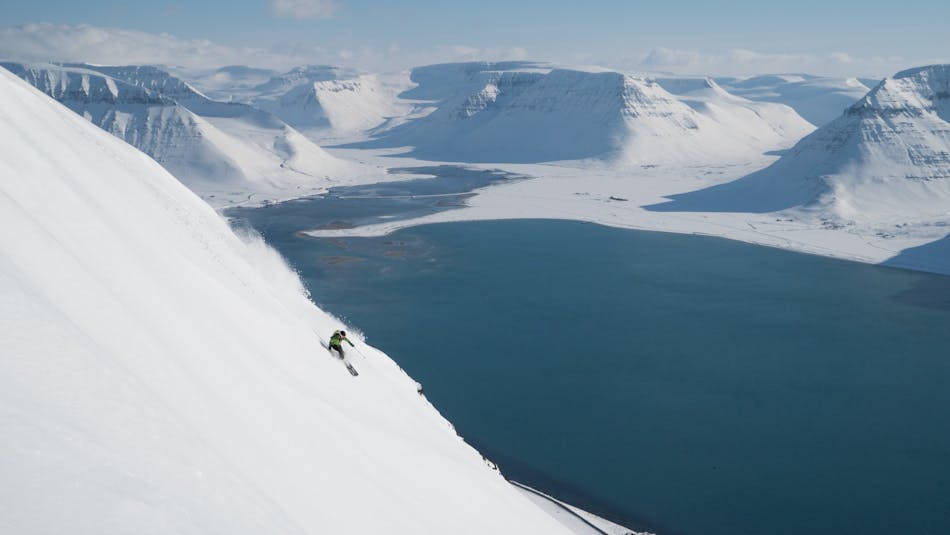 Seven Extreme Adventures in Iceland
Get your blood pumping in the nation of extremes. Whether you'd like to leap out of a helicopter onto frozen slopes, or try a more modest adventure with a sauna close at hand, here are seven extreme activities located all over the island and for every comfort level.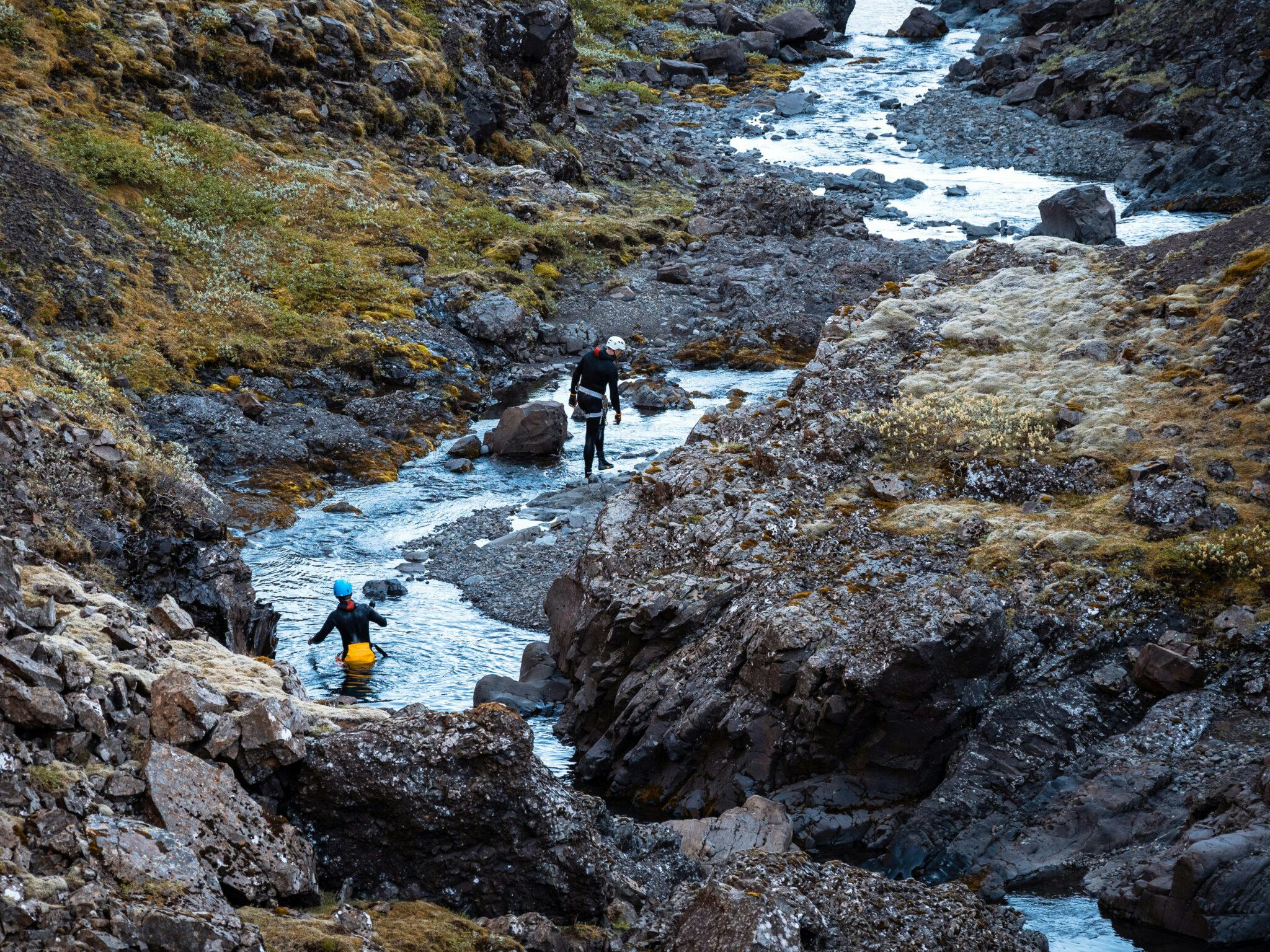 'Canyoneering'
Spend an afternoon jumping, sliding, scrambling, and rappelling the sheer stone walls of an Icelandic river canyon. This isn't just a stroll among stones: adventurers will abseil down a waterfall, or wade through crystal-clear waters of a glacial river. No previous experience is necessary. 
Adventurers who can move and swim confidently may enjoy canyoning under Vatnajökull glacier in southeast Iceland, while Vik Expeditions offers bespoke canyoning treks for small groups in a slot canyon in southern Iceland. 
Bring a swimsuit, towel, waterproof phone case, and dry clothes for afterwards - you'll be getting wet. Expedition groups will provide waders or wetsuits, along with any safety gear.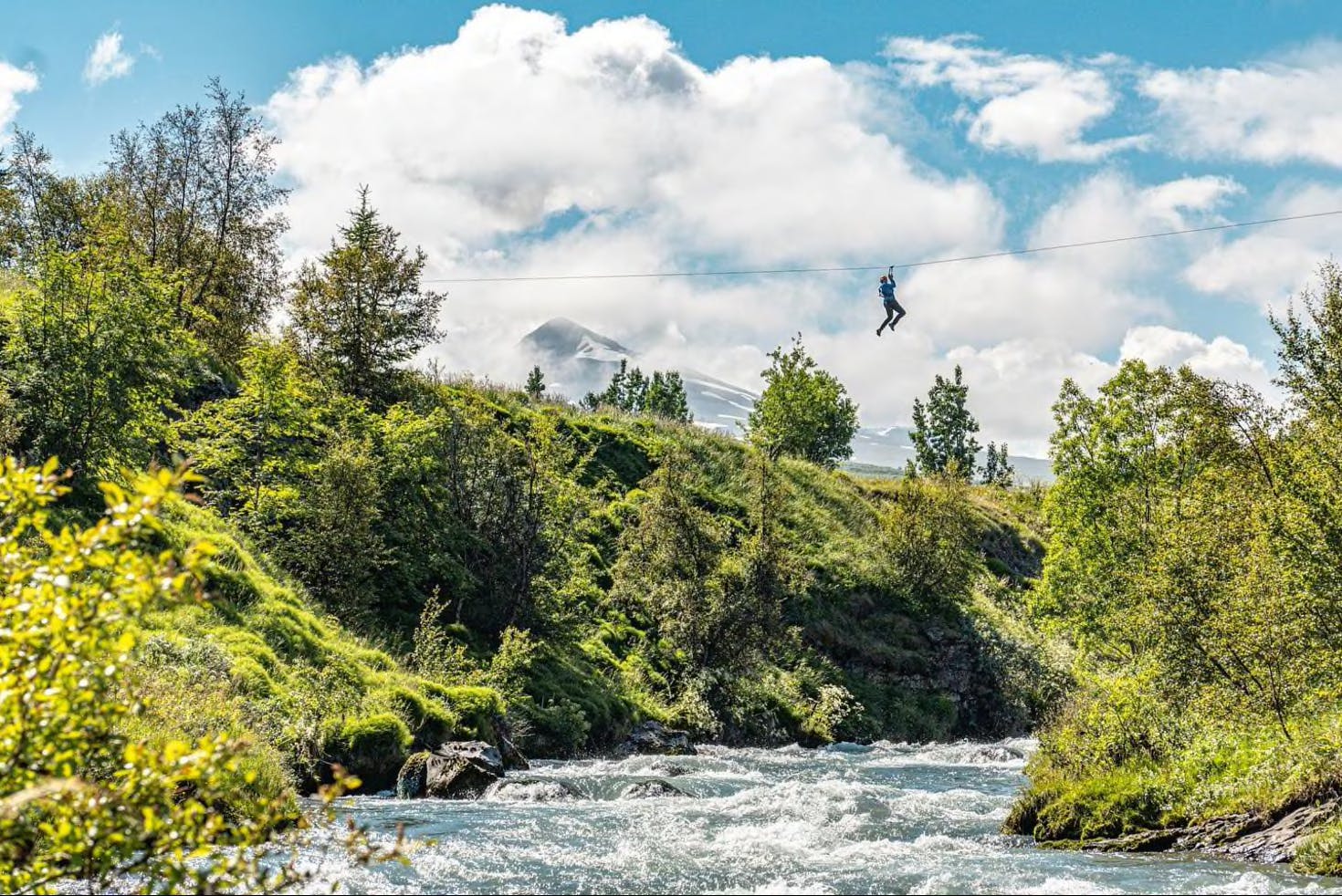 Ziplining
A great way to get a bird's eye view of the Icelandic landscape, ziplining is low-barrier, appropriate for a range of experience, and very safe. There are several areas where it's popular. 
In Akureyi, in North Iceland, groups follow short forest paths along five different ziplines, a 1-2 hour experience. The zipline in Vík í Mýrdal, in the south, allows you to zip above a canyon and over Hundafoss waterfall. 
Iceland's longest and fastest zipline, the MegaZipline in Hveragerði, is one kilometer long and takes you over the green rolling valleys below the Kambar plateau, reaching speeds of up to 120 km/hr.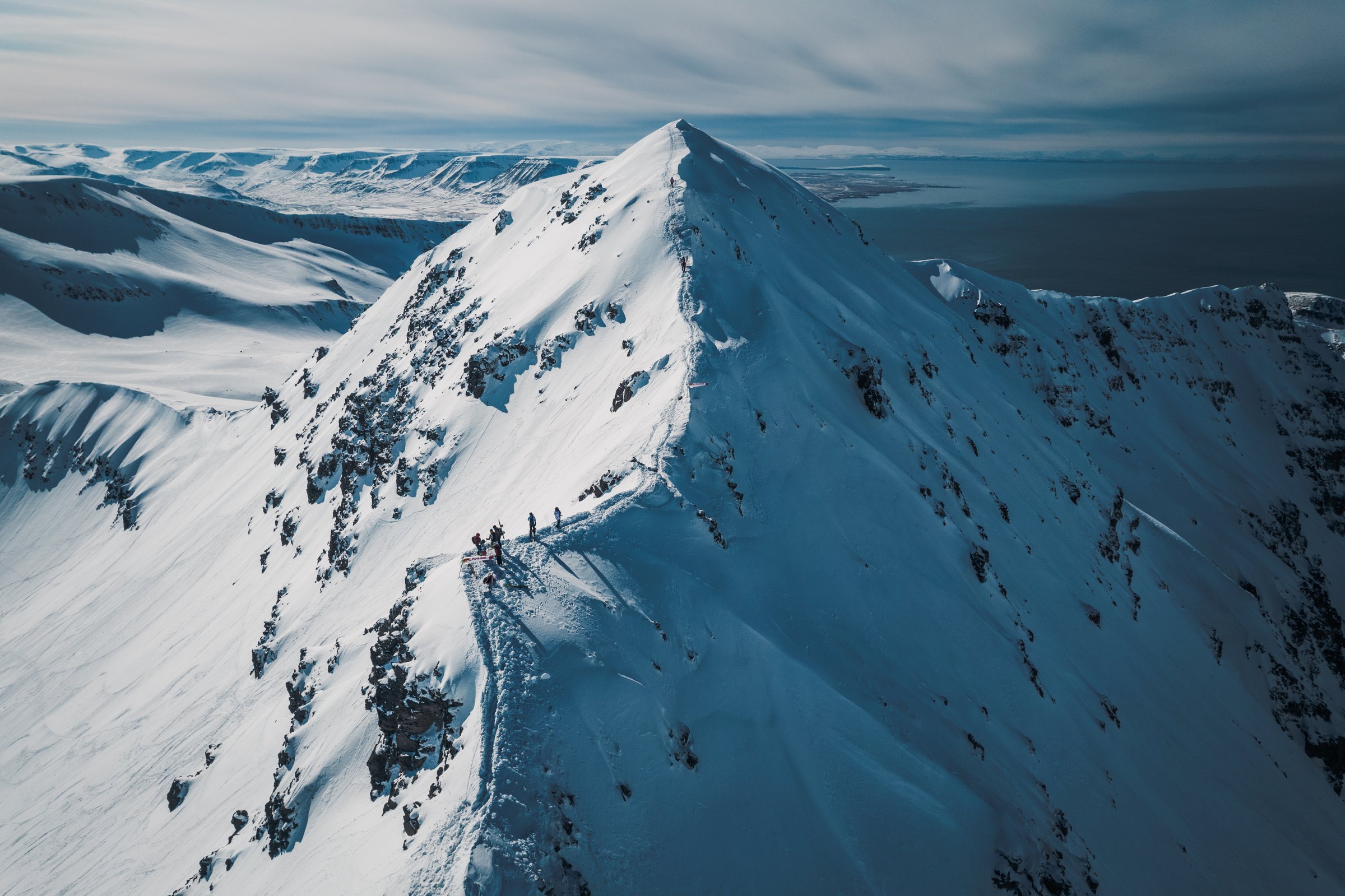 Heli-skiing
There are few places in the world with heliskiing this astonishing. In Troll Peninsula, in north Iceland, even relatively beginner skiers can enjoy the vast, largely unexplored slopes and their alpine vistas. Heliskiing is offered from February to June: in February, you can ski on fresh powder until it gets dark, then catch the Northern lights. By June, you can enjoy long days and snowboarding under the midnight sun.
An hour's flight in the helicopter can take you up 20,000 vertical feet, so you can spend hours leisurely skiing from the summit down to the Arctic sea. Afterwards, enjoy meals and apres ski drinks at the cozy lodge, or unwind in the spa facilities. Viking Heliskiing offers private and custom-made packages, and Arctic Heliskiing offers "down day" activities such as whale watching and visits to a geothermal bath.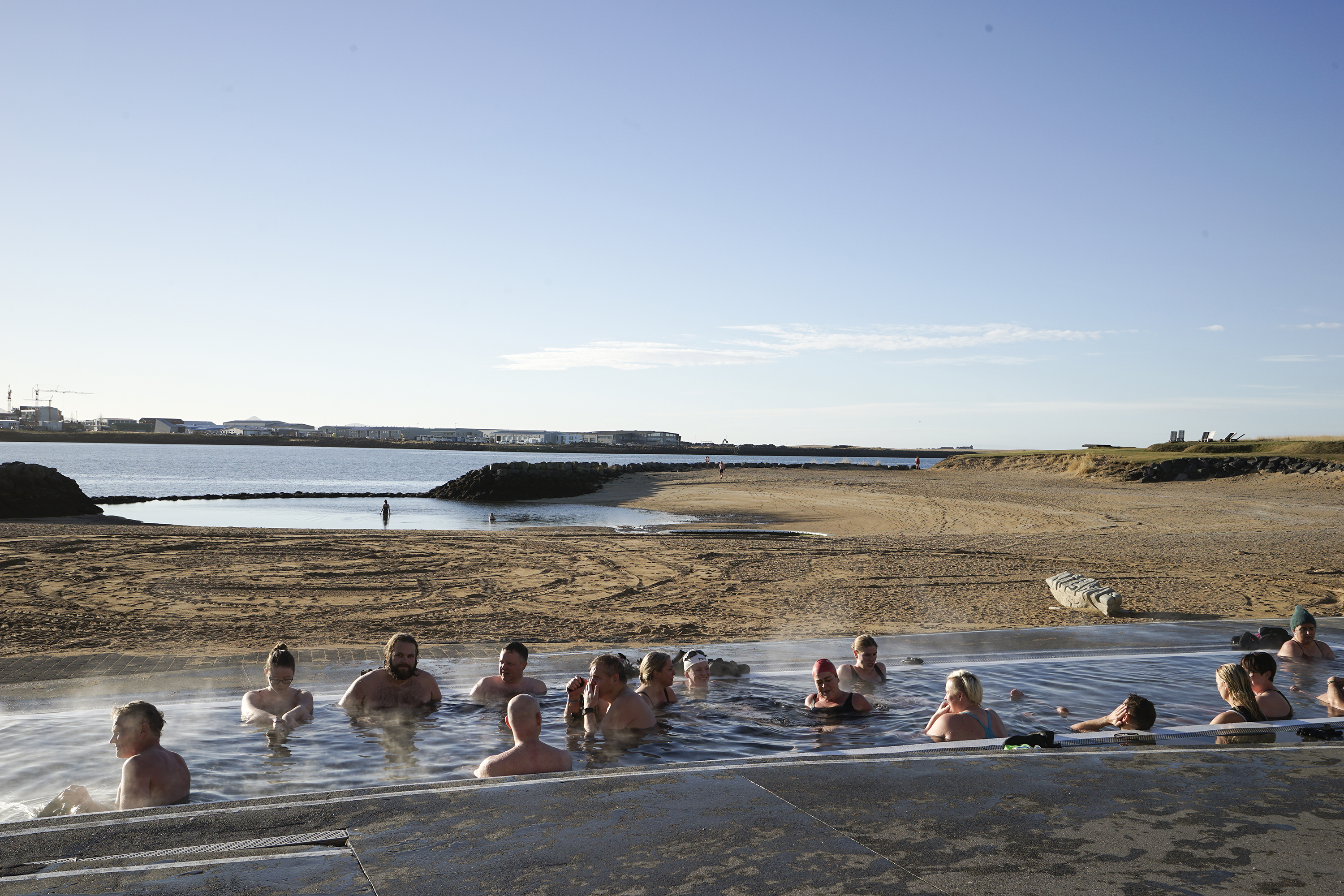 Sea swimming in Nauthólsvík
As a geothermal beach, Nauthólsvík offers the incredibly rare chance to take a refreshing dip in the North Atlantic.
The manmade lagoon beach, just two kilometres from downtown Reykjavik, opened in 2000. Separated by a barrier from the rest of the beach, the rectangular lagoon - as well as the nearby jacuzzis - are heated by geothermal water pumped from nearby tanks. The sea warms to about 5°C–19°C (59F–66F), so it isn't exactly balmy, but it's certainly warmer (and safer) than the wild open Atlantic, and you can enjoy the hot tub and sauna after you plunge.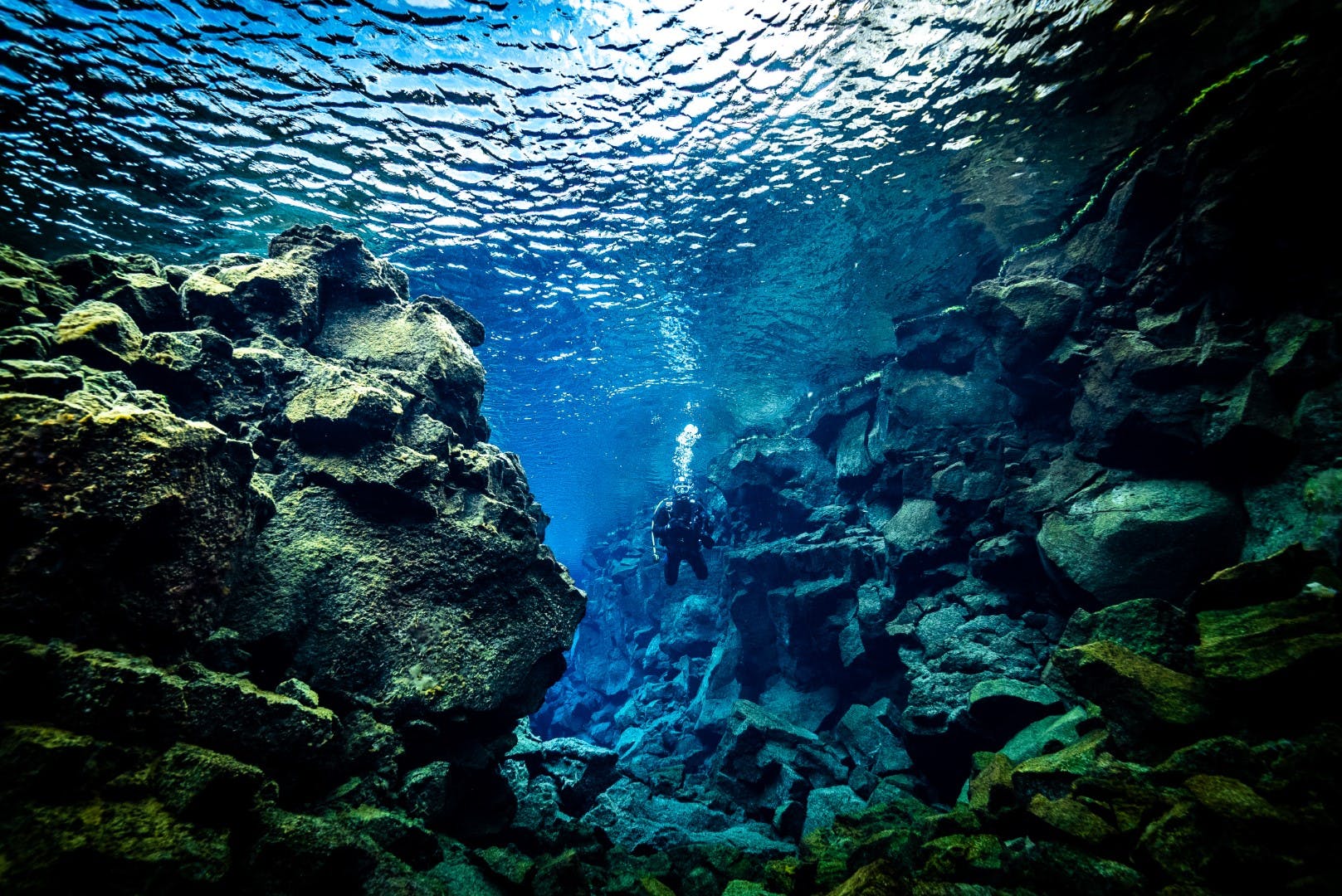 Silfra snorkeling
Snorkel in the astonishingly clear water of the Silfra fissure, created by the separation of the North American and Eurasian tectonic plates slowly drifting apart. The water here has been filtered for decades through porous lava rock, making it one of the clearest bodies of water on Earth.
Silfra is located in Þingvellir National Park, a UNESCO World Heritage site, about one hour from Reykjavik. Some companies, like Dive.is, offer the option of being picked up from Reykjavik. You'll get a dry suit and snorkeling equipment to stay warm, and can take a 30-40 minute tour of the underwater features. At one point the depth reaches 23m, and as the waters here offer 120m of visibility, swimmers will be able to pick out the boulder and pebbles all the way at the bottom as they float serenely above.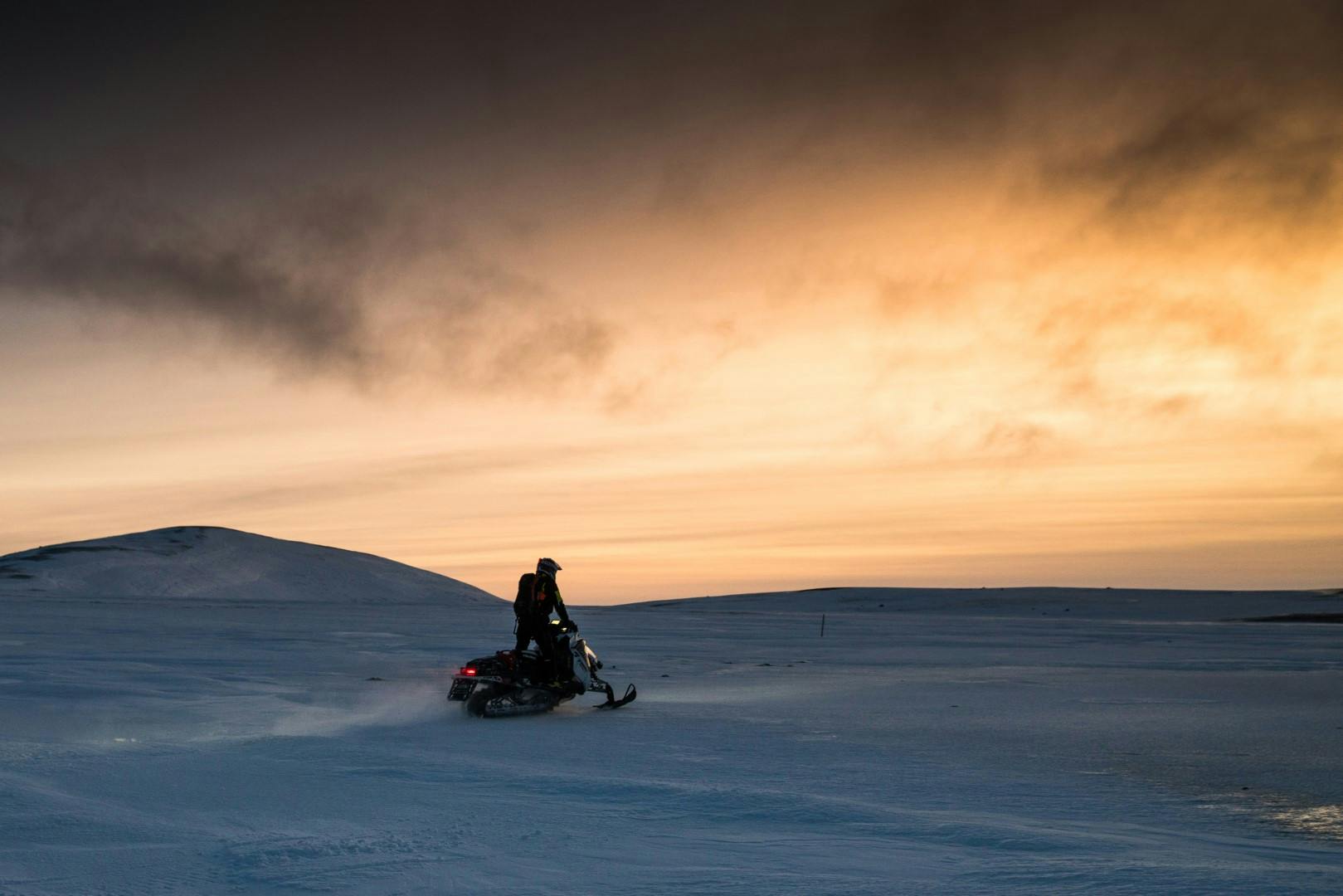 Snowmobiling on Langjökull
Ride a snowmobile across the icy slopes of Iceland's second largest glacier. This is the rare adventure that is available all year round, though you should always wear thermals, gloves, snow boots and weatherproof layers since you'll be whipping through the snow. Tours offer the option of a Reykjavik pickup, or you can meet on location. The views of icy volcanic craters, distant mountains, and domed glaciers is thrilling.
Riders will be provided with a snowmobile suit, balaclava, and helmet.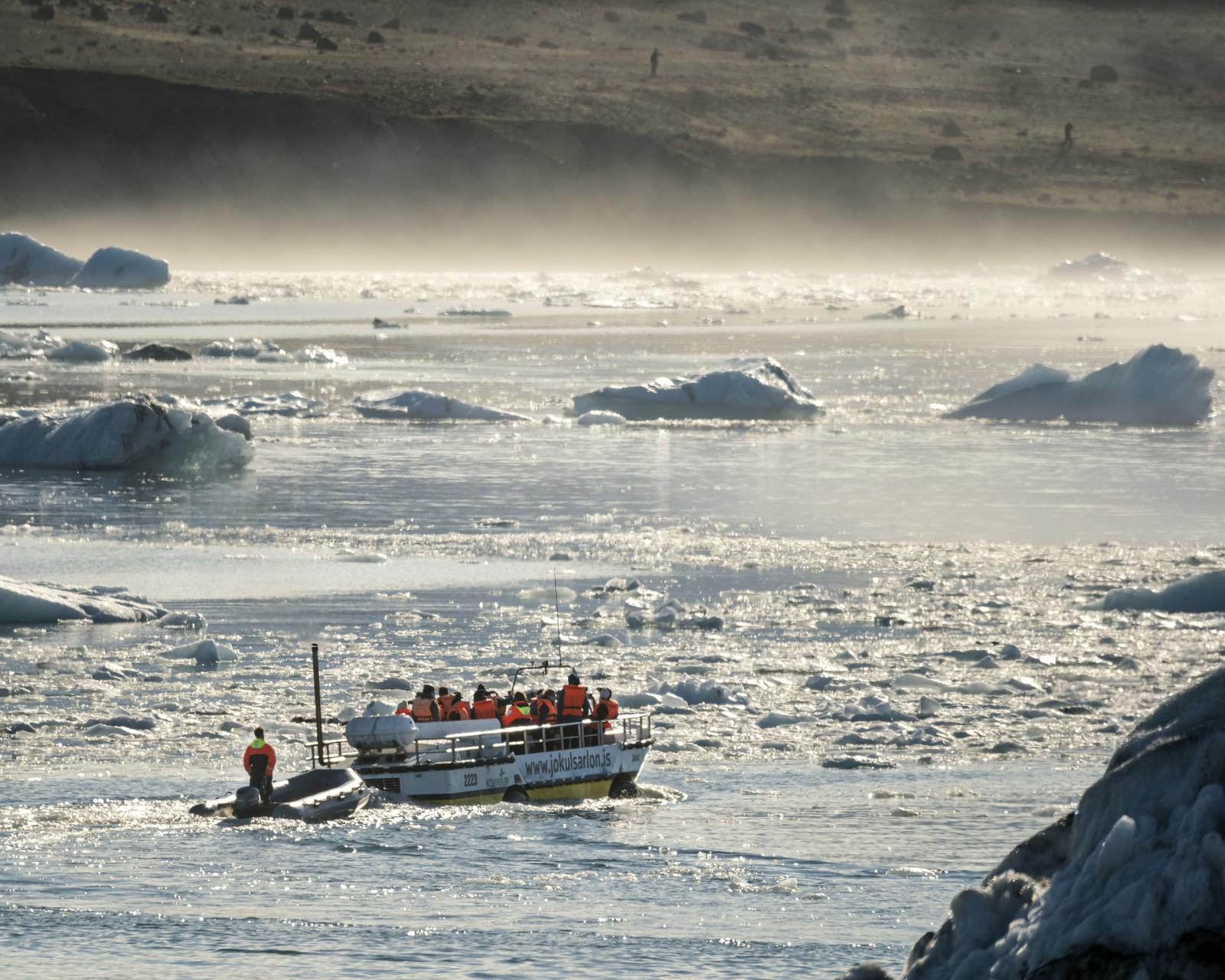 Boat Tour of Glacier Lagoon
Hop on a zodiac and come face to face with enormous icebergs calving off Vatnajökull. As a zodiac is small and light, it can get much closer to glaciers than other types of boats, almost near enough to touch. The Jökulsárlón lagoon, about 370km east of Reykjavik, is the deepest lake in Iceland, and dotted with enormous floating icebergs that have calved from the nearby glacier.
Check in with tour operators if you have young children with you - some require passengers to be over 10 years old or at least a certain height.