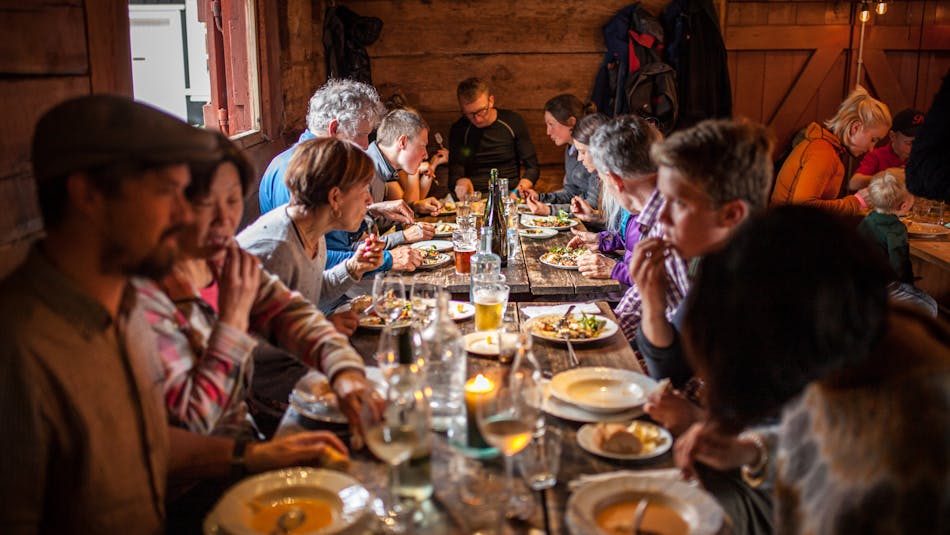 Enjoy Icelandic food
Iceland has emerged as one of Europe's most dynamic gastronomic destinations, full of exciting places to taste thrilling new recipes. Chefs create modern dishes with traditional ingredients, influenced by the philosophy of the New Nordic Cuisine, where freshness and local seasonal ingredients play a vital role.
Location is an essential ingredient
Iceland is known for exceptional seafood restaurants and an outstanding quality of food in general. The land offers an abundance of clean spring water, fresh air, and unpolluted nature. 
Some of the most fertile fishing grounds in the North-Atlantic can be found off the coast of Iceland. Cool and warm ocean currents meet there to create the ideal conditions for fish stocks to thrive.
Another critical factor is the abundance of green energy available for food production and cooking. In addition, the climate and isolation of the island leave it relatively free from animal and plant diseases and pests.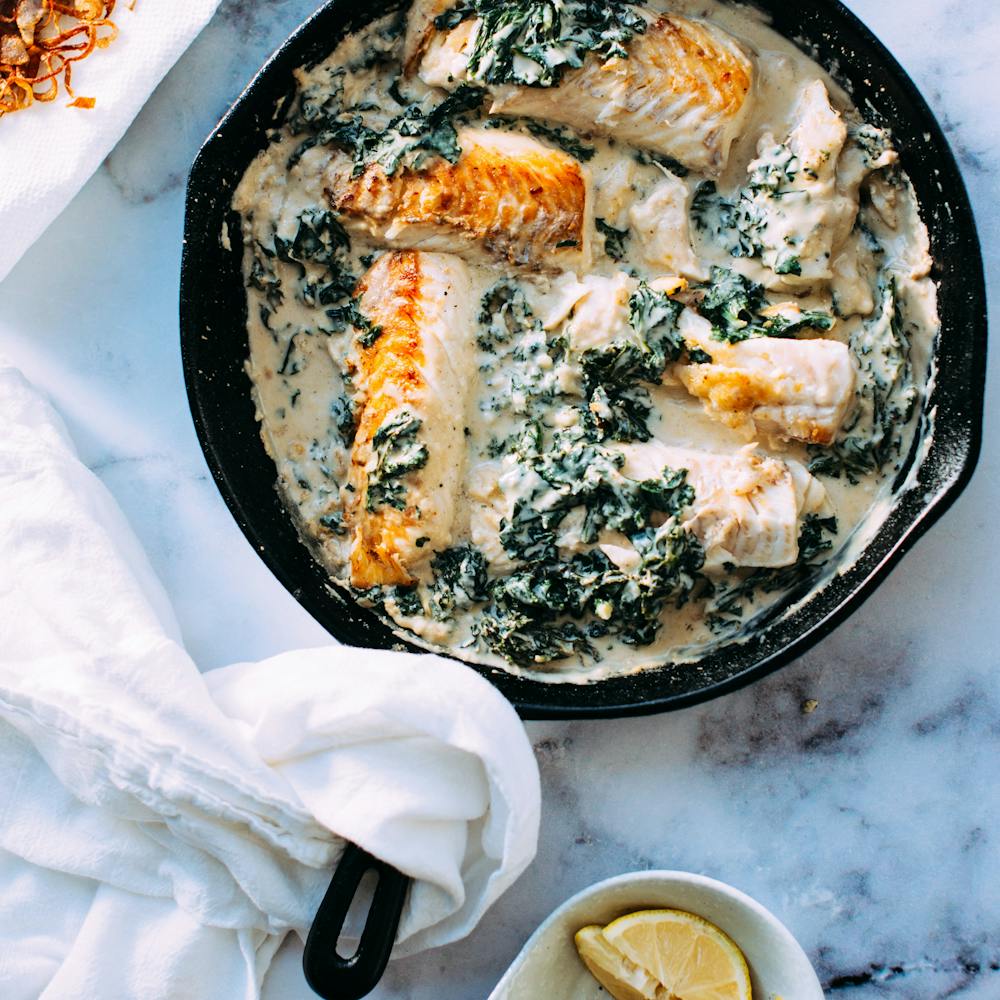 Quick tips for 10 foods to try in Iceland:

1.   Fish of the day - chef's choice. You can't get it any fresher than in Iceland.
2.   Skyr with wild bilberries and cream -The perfect dessert.
3.   Lamb meat soup - also full of veggies - Perfect on a cold day.
4.   Langoustine - the Icelandic "lobster." - A real treat for your tastebuds.
5.   A hot dog with everything - No explanation offered, just try it!
6.   Icelandic pancake with rhubarb jam and cream - Tastes like a sunny Sunday afternoon.
7.   "Ástarpungar" (Love balls). Fried dough balls with raisins and love from the past.
8.   "Harðfiskur" dried fish. Perfect as a snack and a great source of protein while backpacking.
9.   Fish stew with rye bread - Everyday traditional delight.
10.   Fermented shark with a shot of Brennivín (aquavit) - The peculiar pick.
Seafood - Iceland's top pride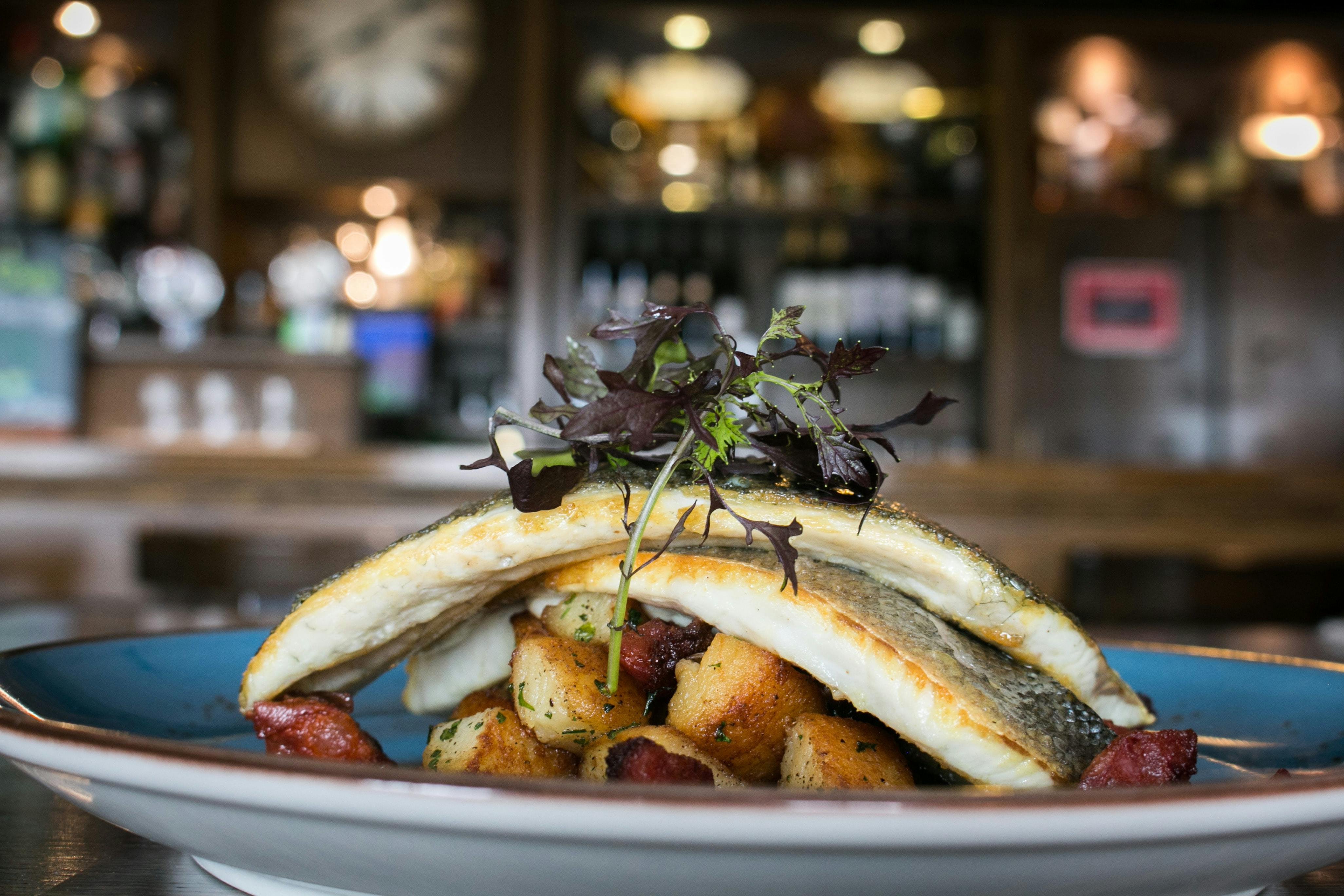 A staple of Icelandic cuisine is freshly caught fish, as fishing has been an essential part of Icelandic history and culture for centuries. Fish is the main export product of Iceland, and sustainable fishing and optimal treatment of the cath are a priority. Try one of the many Icelandic fish restaurants, and you will understand why the locals will have you believe they invented the thing.
The Icelandic "lobster," or langoustine, is also delicious and many Icelanders' favorite food. Most restaurants offer langoustine, either in soup or roasted in garlic butter - a strongly recommended option for seafood lovers.
Icelandic fish cannot be discussed without mentioning the traditional dried fish "harðfiskur." It is usually made from cod, haddock, or wolf-fish fillets, and the only other ingredient is salt. It is an excellent source of high-quality protein, perfect for snacks, and great to take along when backpacking. Note that the ideal match for dried fish is butter, and the more, the better.
Icelandic lamb meat - the best in the world?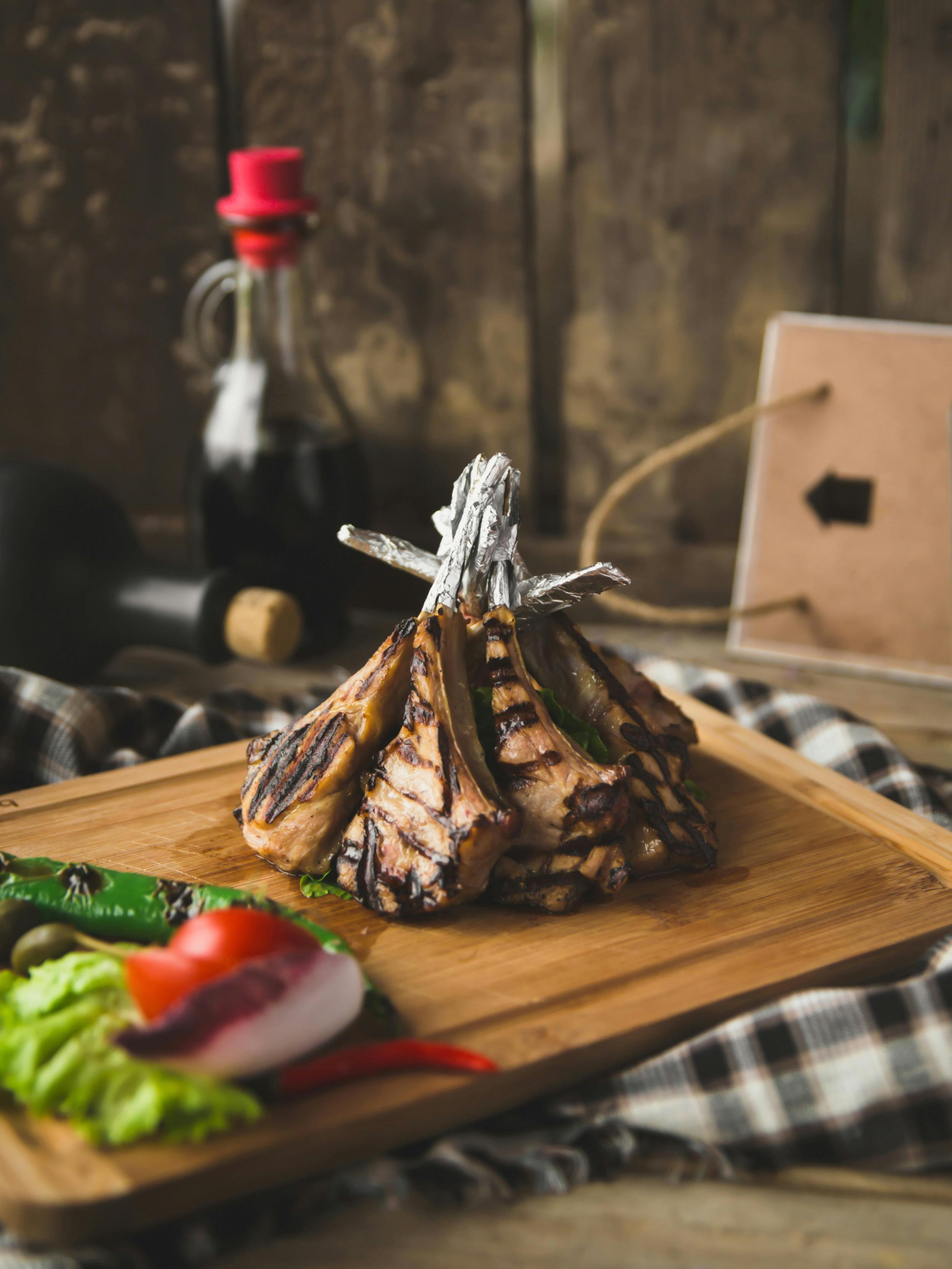 Ever since the first settlers brought sheep to the island over a thousand years ago, Icelandic lamb has been an important element of Icelandic food tradition. It is Icelanders' favorite meat by far, and they will tell you with pride and conviction that it is absolutely the best meat in the world.
The lamb meat is tender and contains an unusually high amount of omega-3, most likely because sheep are primarily grass-fed. The lambs roam free with their mothers in highland pastures during the summer, feeding on wild herbs and grasses. That gives the meat a particular game-like taste. The sheep are rounded up on horseback in the fall, as has been done since the time of settlement.
The most traditional cuisines are lamb meat soup, lamb chops, and a roasted leg of lamb. The latter being an ideal early Sunday dinner at the grandparents, served with glazed potatoes, rhubarb jam, red cabbage, canned green beans, and creamy brown sauce. Of course, a big part of the tradition is to discuss how excellent the meat is and grandmother's gravy heavenly good.
 Other traditional dishes include cured lamb, especially around the holiday season, and it is also the perfect topping on your Icelandic "flatkaka" (flatbread).
Icelandic vegetables - clean, fresh and environmentally friendly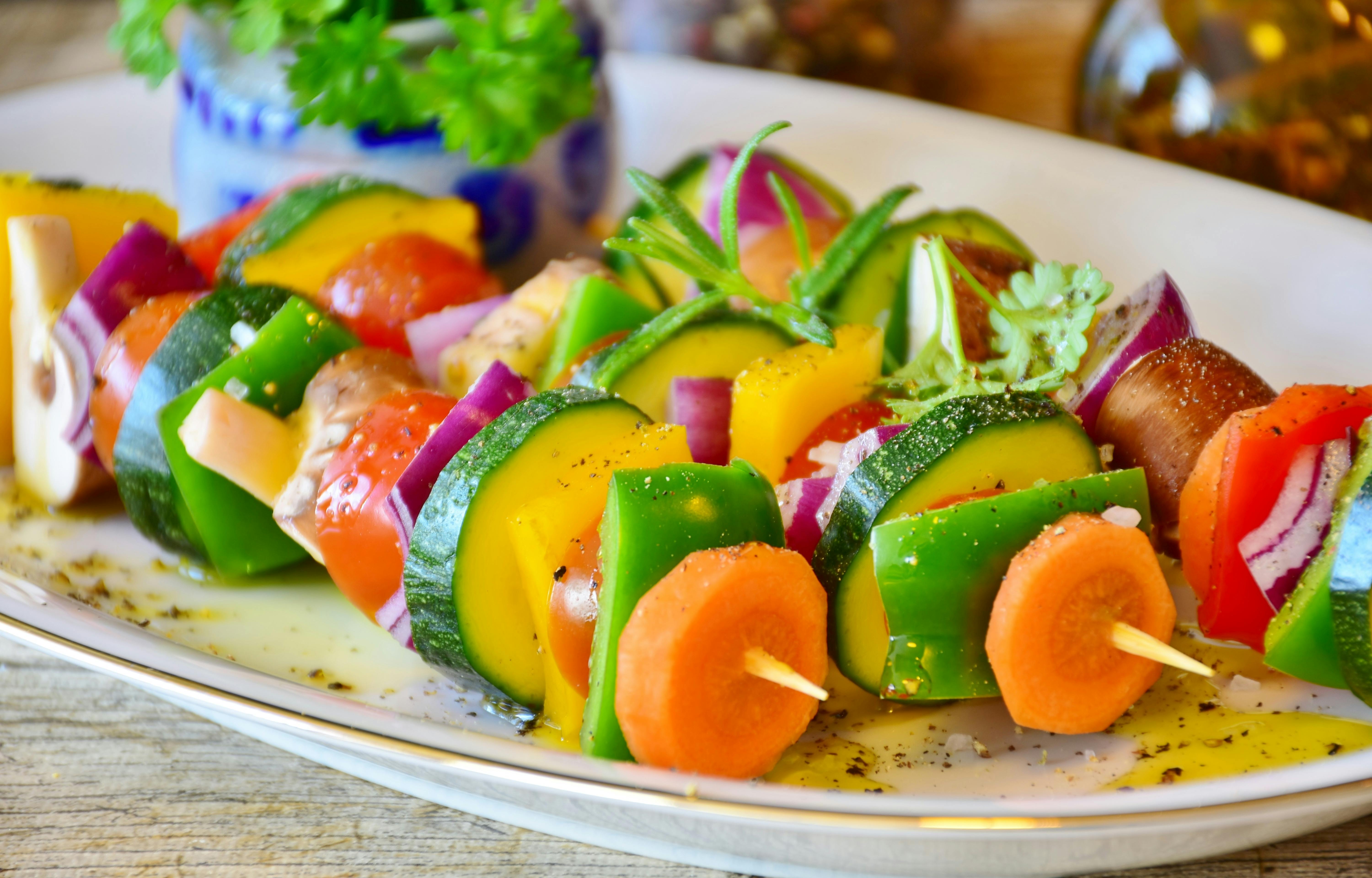 It may come as a surprise to learn that Icelanders grow vegetables year-round using geothermal water and green energy in greenhouse farming. Therefore, chefs throughout the country can use locally grown vegetables and herbs year-round, making sure you enjoy the best quality products available each season. In addition, veganism is rapidly growing in Iceland, leading to an increasing selection of vegan food options, and you can also find exclusive vegan stores and restaurants.
Icelandic dairy products - Skyr is the star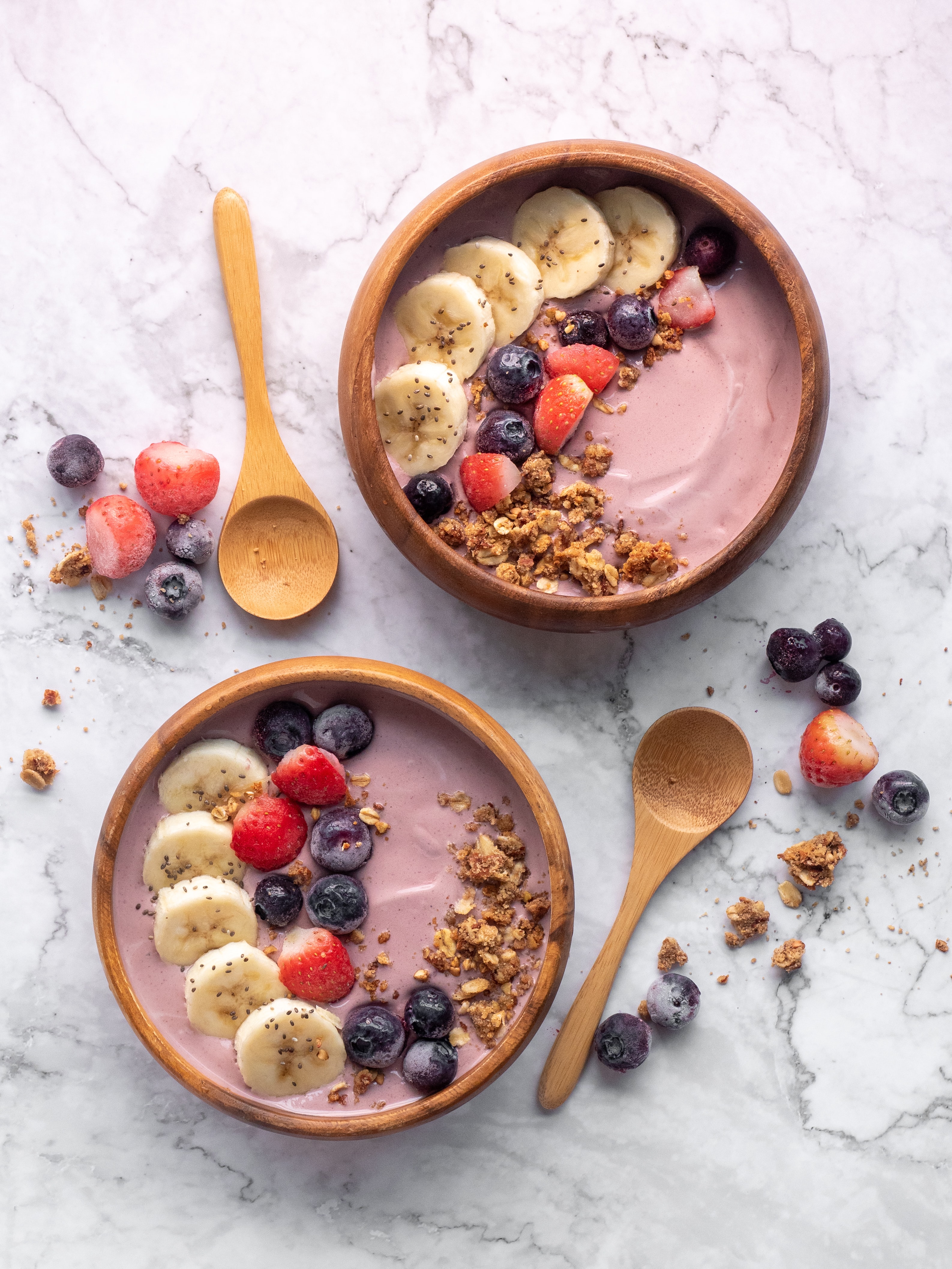 Iceland's dairy products are also becoming famous for their wholesome flavor, especially the yogurt-like Skyr, now a big seller in stores in the USA and Europe. It is made with an old Icelandic recipe from skimmed milk and is therefore protein-rich with low fat and lactose content. The byproduct whey is used for pickling food and was one of the main methods of storing food in earlier centuries.
A very traditional skyr dish is with wild Icelandic bilberries and cream, something highly recommended, especially if you are visiting in August. You can find skyr in every grocery store in Iceland and even go berry picking yourself.
Wild game
You will find wild Icelandic reindeer, geese and duck on some restaurant menus, and a few also offer whale and puffin and other seabirds. However, the demand for the latter is decreasing since the Atlantic puffin is a critically endangered species because of rapid climate changes, and most of the other seabird species are struggling as well. 
Whaling is also a very controversial issue in Iceland, like in many other countries. Whaling is also a very controversial issue in Iceland, like in many other countries. The demand for whale meat is decreasing while requests for observing them in the wild on whale watching tours increase. 
Find out more on sustainable travel and nature conservation in Iceland.
Traditional treats - what is the most peculiar Icelandic food?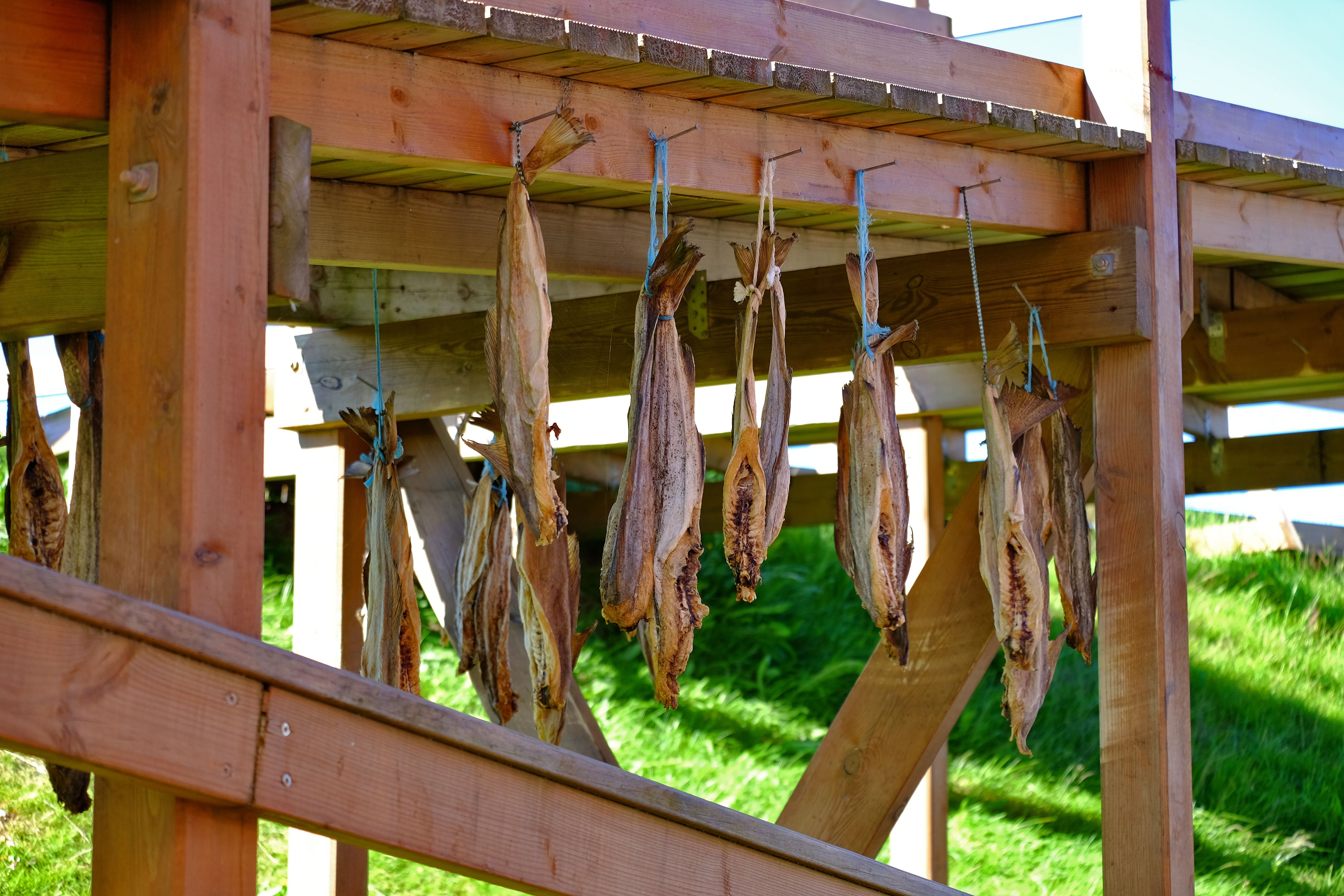 Of course, Iceland offers some very peculiar foods, such as "hákarl" (fermented shark), "súrir hrútspungar" (whey-pickled sheep testicles), and "svið" (burned sheep heads). Genuine delicacies for those who grew up eating them. They are still a prominent part of the Icelandic culinary culture and are celebrated in February's yearly "þorrablót" food festivals. So if you are one of the courageous, eager to try the hardcore traditional Icelandic food, that would be the perfect time to visit Iceland.
The most extreme of the traditional foods would probably be the "hákarl"  fermented shark with its pungent odor and acquired taste. To your delight (or not), you will find some shark year-round in grocery stores and even restaurants, often presented as a "taste of Iceland." It is highly recommended to swallow it with a chilled "Brennivín" shot - the Icelandic aquavit AKA Black death. Keep in mind that the shark tastes much better than it smells!
The best from all corners of the world - with pure Icelandic ingredients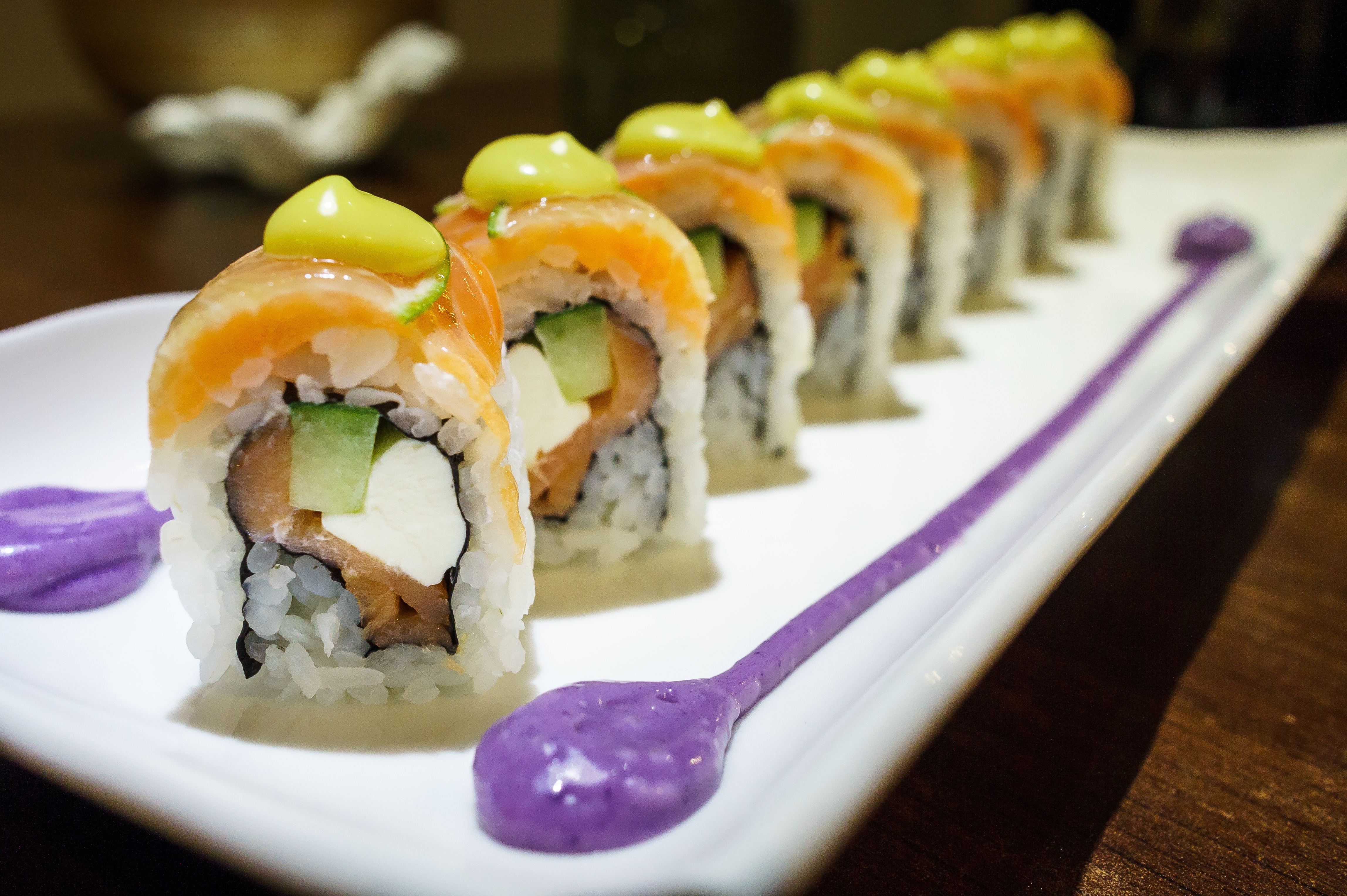 Seafood and lamb are the most traditional part of Icelandic cuisine. Still, most restaurants will also include beef, poultry, and pork on their menus and vegetarian and vegan dishes. You will also find many specialized restaurants, such as Indian, Pakistani, Korean, Chinese, Thai, Filipino, Japanese, Italian, French, Spanish, Danish, American and Mexican.
Verði ykkur að góðu! - Bon appetit!