DRIVING IN ICELAND
ALL YOU NEED TO KNOW FOR A SAFE ROAD TRIP around Iceland
Driving around Iceland is a popular way to experience the country and self-drive tours are the best mode of independent travel. One of the most important rules for driving in Iceland is to be well informed about road and weather conditions. We introduce you to reliable sources and important Icelandic websites that help you make your trip safe.
THE ROADS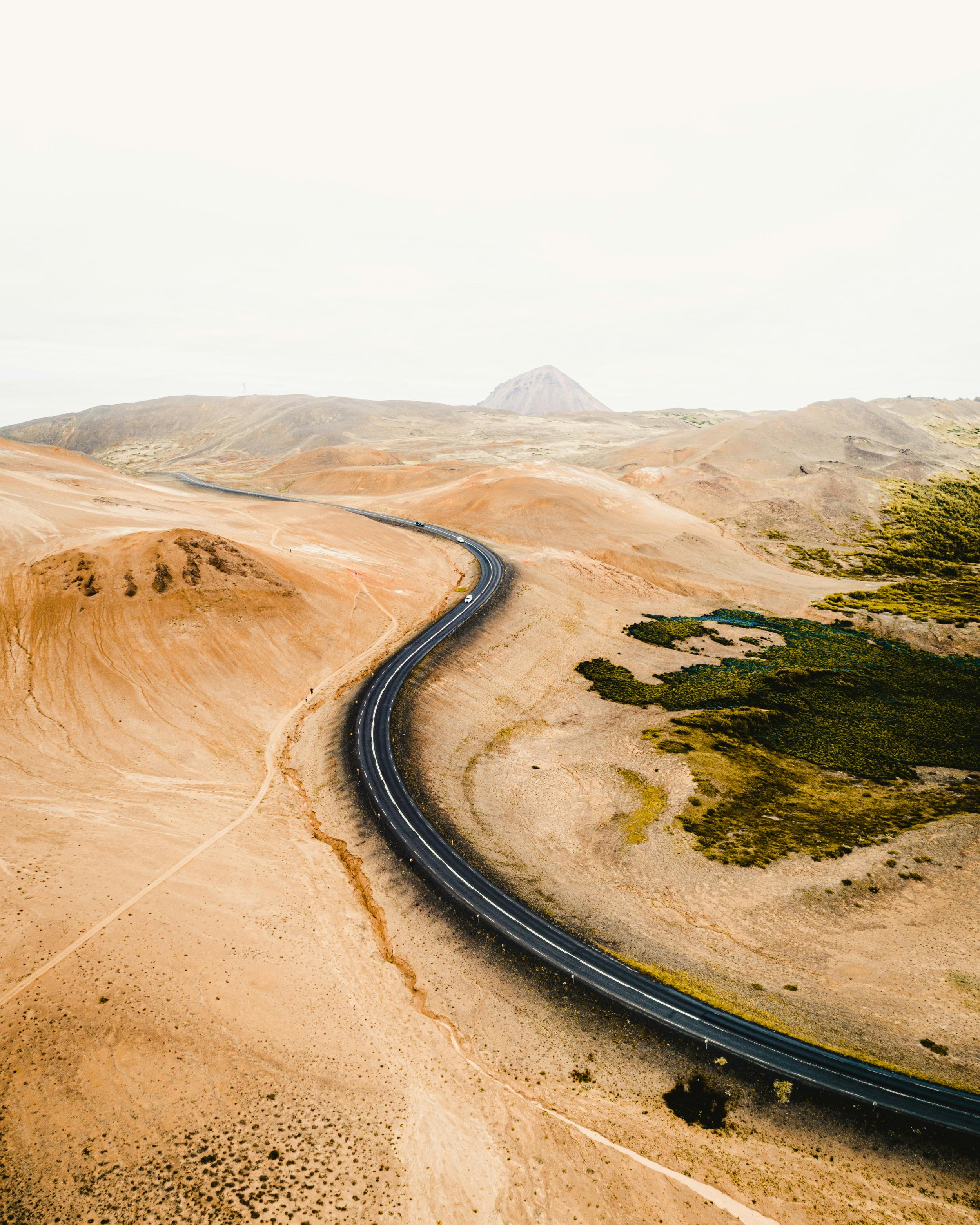 Please respect nature and tread carefully
In Iceland, one can find three different types of roads: paved roads, gravel roads, and F-roads.
Highway no. 1, commonly known as the Ring Road or Route 1, is the most traveled road around Iceland. All 1322 kilometers of the Ring Road are paved and open throughout the year, although bad weather conditions during winter can cause temporary and local closures.
Many accidents occur where pavement changes into gravel surfaces. Gravel roads can be driven with a normal car and do not require a four-wheel drive. But to not lose control of the car, it is necessary to reduce the speed before the road surface changes.
F-Roads or mountain roads (the F standing for "Fjall" which translates to "mountain") lead you to the heartland of Iceland and are only open for a short time during summer. If you are planning on driving into the highlands, be sure that you have a four-wheel-drive jeep with good ground clearance to tackle the rough terrain and cross rivers. Ask your car rental agency about the best choice for your trip and find more information about highland driving here: Safetravel highland driving.