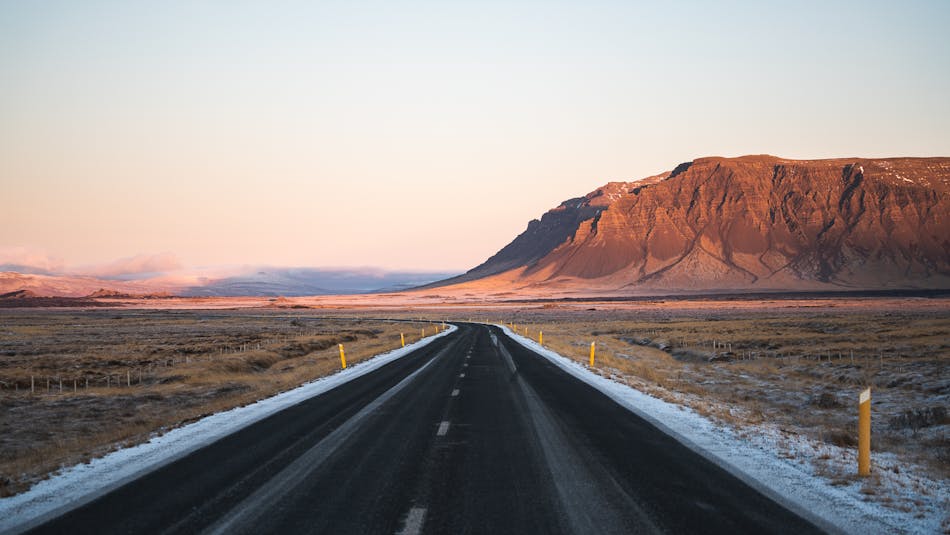 DRIVING IN ICELAND
ALL YOU NEED TO KNOW FOR A SAFE ROAD TRIP around Iceland
Driving around Iceland is a popular way to experience the country and self-drive tours are the best mode of independent travel. One of the most important rules for driving in Iceland is to be well informed about road and weather conditions. We introduce you to reliable sources and important Icelandic websites that help you make your trip safe.
THE ROADS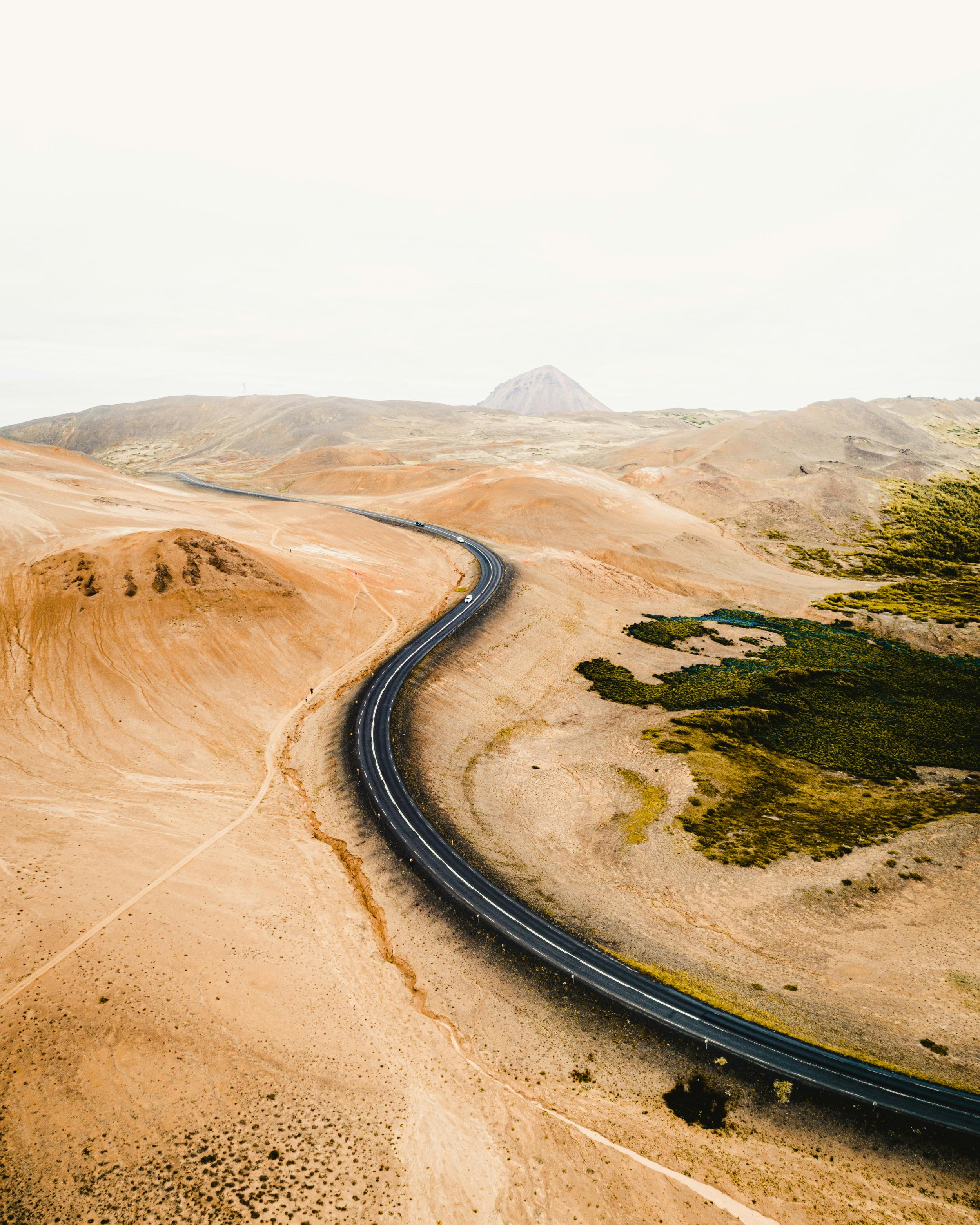 In Iceland, one can find three different types of roads: paved roads, gravel roads, and F-roads.
Highway no. 1, commonly known as the Ring Road or Route 1, is the most traveled road around Iceland. All 1322 kilometers of the Ring Road are paved and open throughout the year, although bad weather conditions during winter can cause temporary and local closures.
Many accidents occur where pavement changes into gravel surfaces. Gravel roads can be driven with a normal car and do not require a four-wheel drive. But to not lose control of the car, it is necessary to reduce the speed before the road surface changes.
F-Roads or mountain roads (the F standing for "Fjall" which translates to "mountain") lead you to the heartland of Iceland and are only open for a short time during summer. If you are planning on driving into the highlands, be sure that you have a four-wheel-drive jeep with good ground clearance to tackle the rough terrain and cross rivers. Ask your car rental agency about the best choice for your trip and find more information about highland driving here: Safetravel highland driving.
Also view this guide to many of Iceland's mountain roads from Epic Iceland.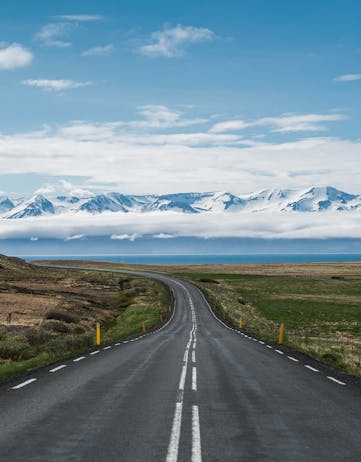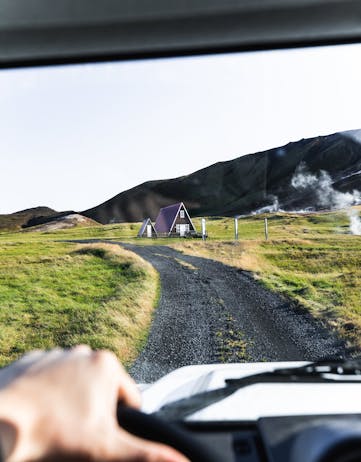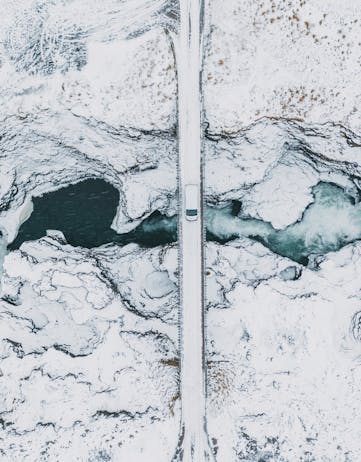 THE WEATHER
The Icelandic weather is famous for changing quickly and constantly. A daily weather forecast check on vedur.is or wet.is should be an essential part of your travel routine. Pay special attention to strong winds when driving a high vehicle, such as campers and mobile homes, as well as to heavy snowfall and storm alerts when traveling around Iceland in winter. Driving conditions can be more challenging then and we, therefore, recommend renting a four-wheel-drive vehicle to get around safely.
The Sheep
Springtime is the season for the lambs to be born. From now on and throughout the summer they will be roaming free around the country and can be expected on and around roads in many areas. When sheep are near or on the road, slow down and show caution, they are very unpredictable when cars approach.
HOW TO DRIVE IN ICELAND
Safetravel.is is the no.1 page in Iceland that keeps you up-to-date about everything you need to know for your journey. On their conditions map , road closures, wind speed, traffic situation, and webcams are listed and it gives a great overview of the current travel conditions. We also recommend signing up for their free SMS service that informs you instantly when something is going on.
Safetravel also is the ultimate guide for learning how to drive in Iceland. A driving test, information about highland driving, an overview of Icelandic road signs, speed limits, and video tutorials prepare you for hitting the road.
NAP & GO
After a long flight and an early morning landing, you probably didn't get enough sleep to start your trip around Iceland. Don't underestimate the danger of falling asleep at the wheel and nap for a little while before you start your trip. Many hotels near Keflavík airport offer cheap Nap & Go-rates so you can rest a bit and enjoy the sights that Iceland has to offer with a fresh mind.

CAR RENTALS
There are many car rental companies to pick from. Whether you are searching for a camper van, a 4x4, a super jeep, or just a compact car, you will find the fitting model.
Renting a regular car will suffice to go around the country, but some places may require four-wheel drive and/or bigger vehicles. Please refer to your car rental to make sure you have the appropriate vehicle for your destination. Most car rental services offer pick-up from the airport in Keflavik.
GAS Stations and ELECTRIC CHARGING STATIONS
Automated self-service gas stations are operated in all towns and along major highways. Distances between gas stations may vary. Make sure you have enough fuel to reach the next one. Please note that payment at most Icelandic gas stations is only possible with debit/credit cards and a pin number and not with cash.
Getting around Iceland with an electric or hybrid car is no problem anymore. With this interactive map, you can plan your trip ahead and find suitable charging stations all around the country.
MOTOR VEHICLE INSURANCE / BRING YOUR OWN CAR
Motorists that visit Iceland from outside the EU or the EEA driving their own car, require a "Green Card" or other proof of third-party insurance. Please make sure you acquire one before arrival.
For more information about traveling to Iceland with your own car, visit Smyril Line.
USEFUL WEBSITES