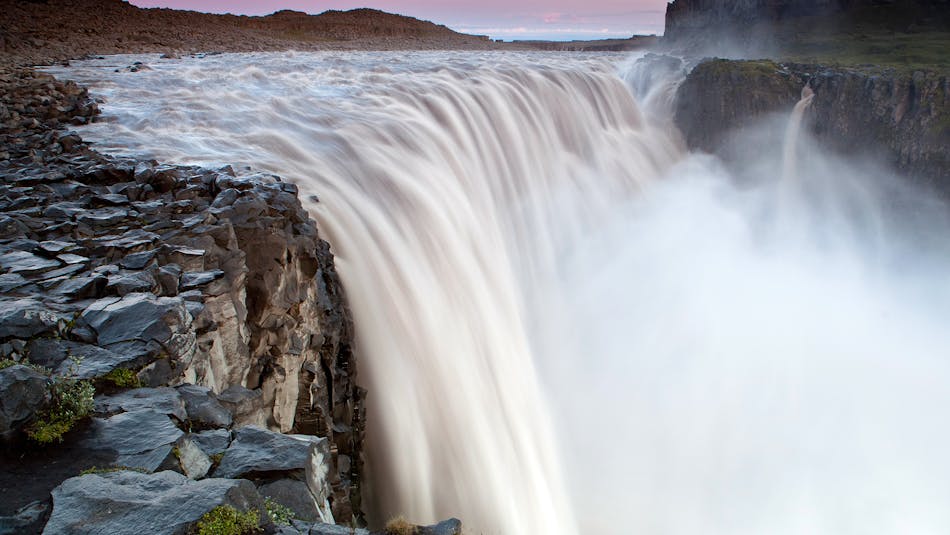 The Diamond Circle – The High North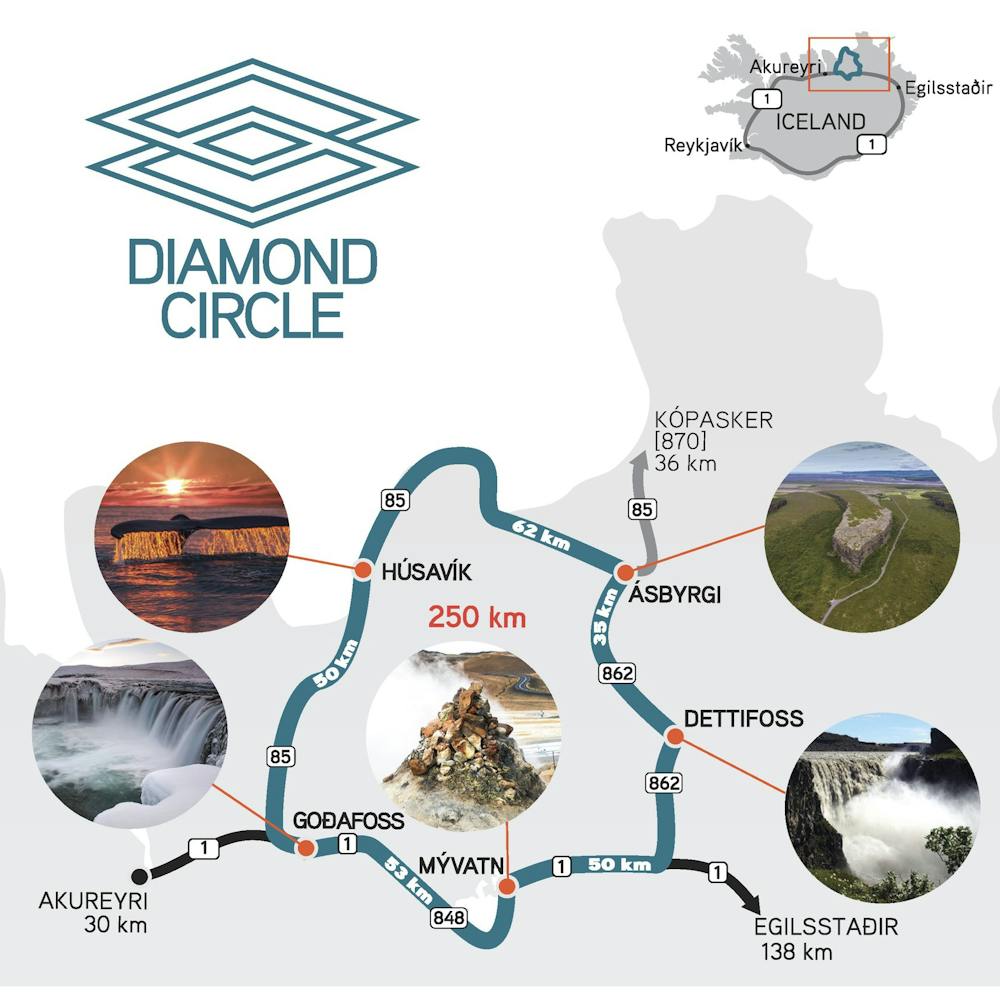 Glacial waterfalls, aerobatic humpback whales and overlooked fossils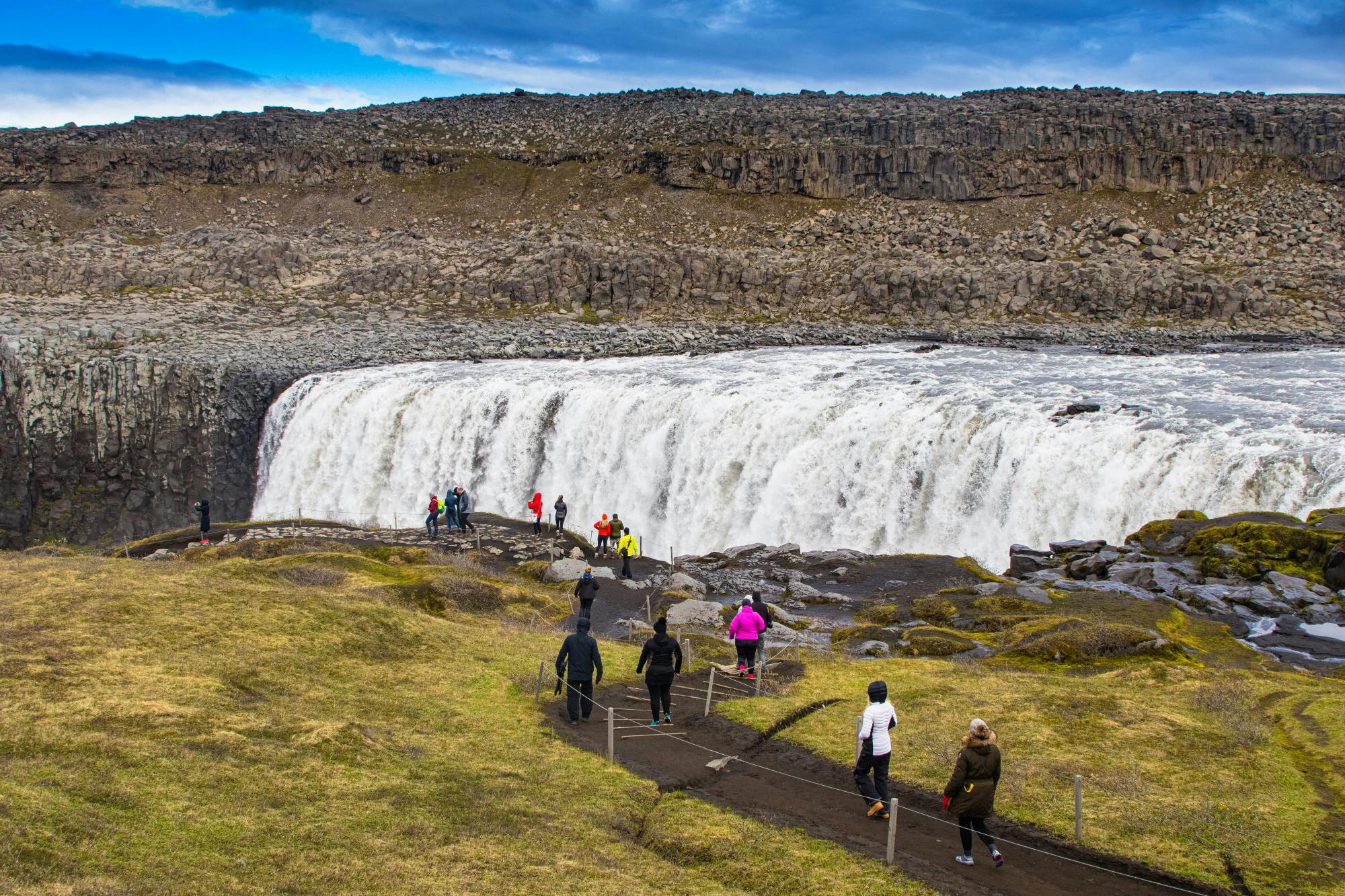 Waterfall Goðafoss is one of the most spectacular waterfalls in Iceland--and a historic site. In the year 1000, when Iceland converted from paganism to Christianity, the leader of Iceland's parliament threw the last official totems of Norse mythology into the waterfall. 
Lake Mývatn is a community of some 500 people living closer to the Highland region than any other. This makes for some seasonal contrast.
Winters are snowy and often clock the coldest temperatures. Summers are still and warm, full of migrating birds.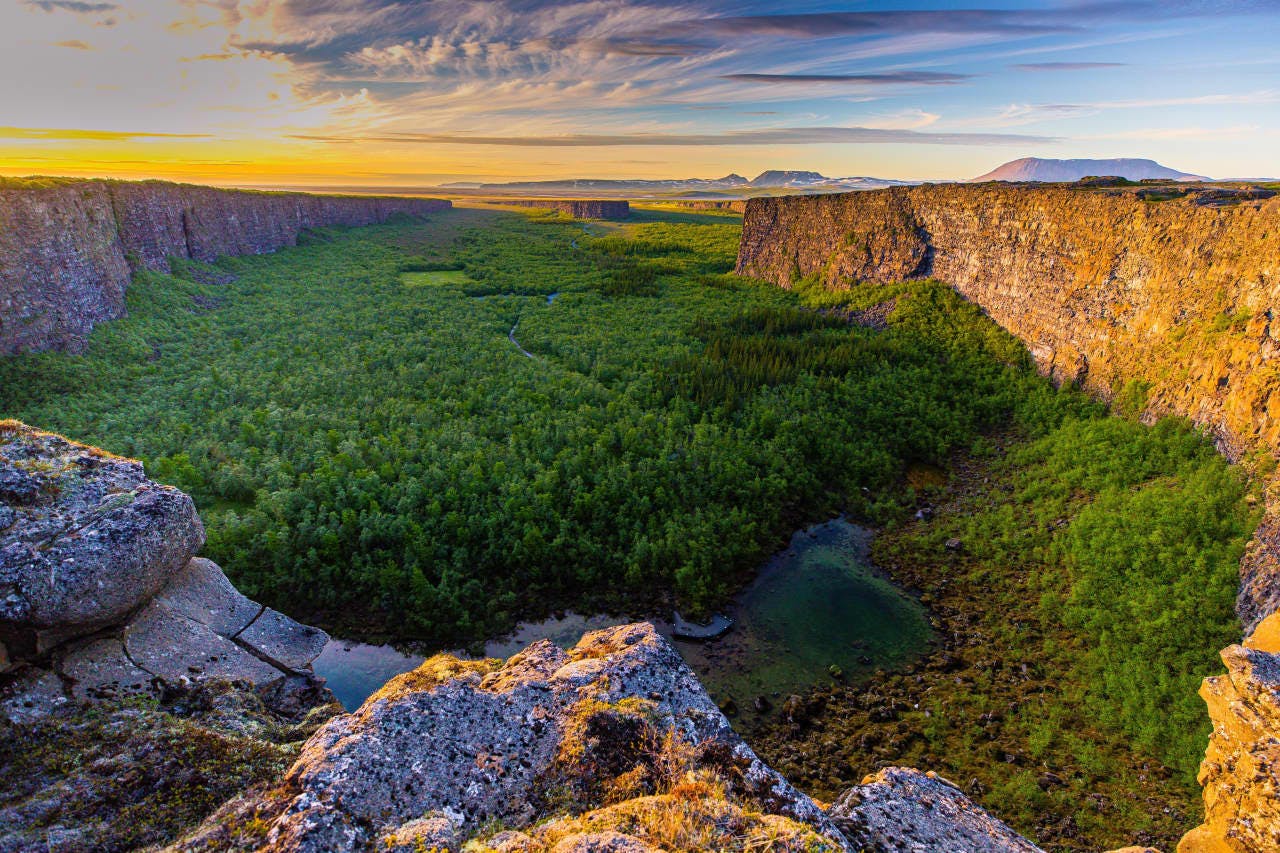 Jökulsárgljúfur canyon can easily sustain days of traveling, starting from the iconic Waterfall Dettifoss waterfall to the tree-grown Ásbyrgi. The western banks of the canyon have a popular 33 km walking path. To get the best of that walking experience, visit the the Hljóðaklettar rock formations in the Vesturdalur valley.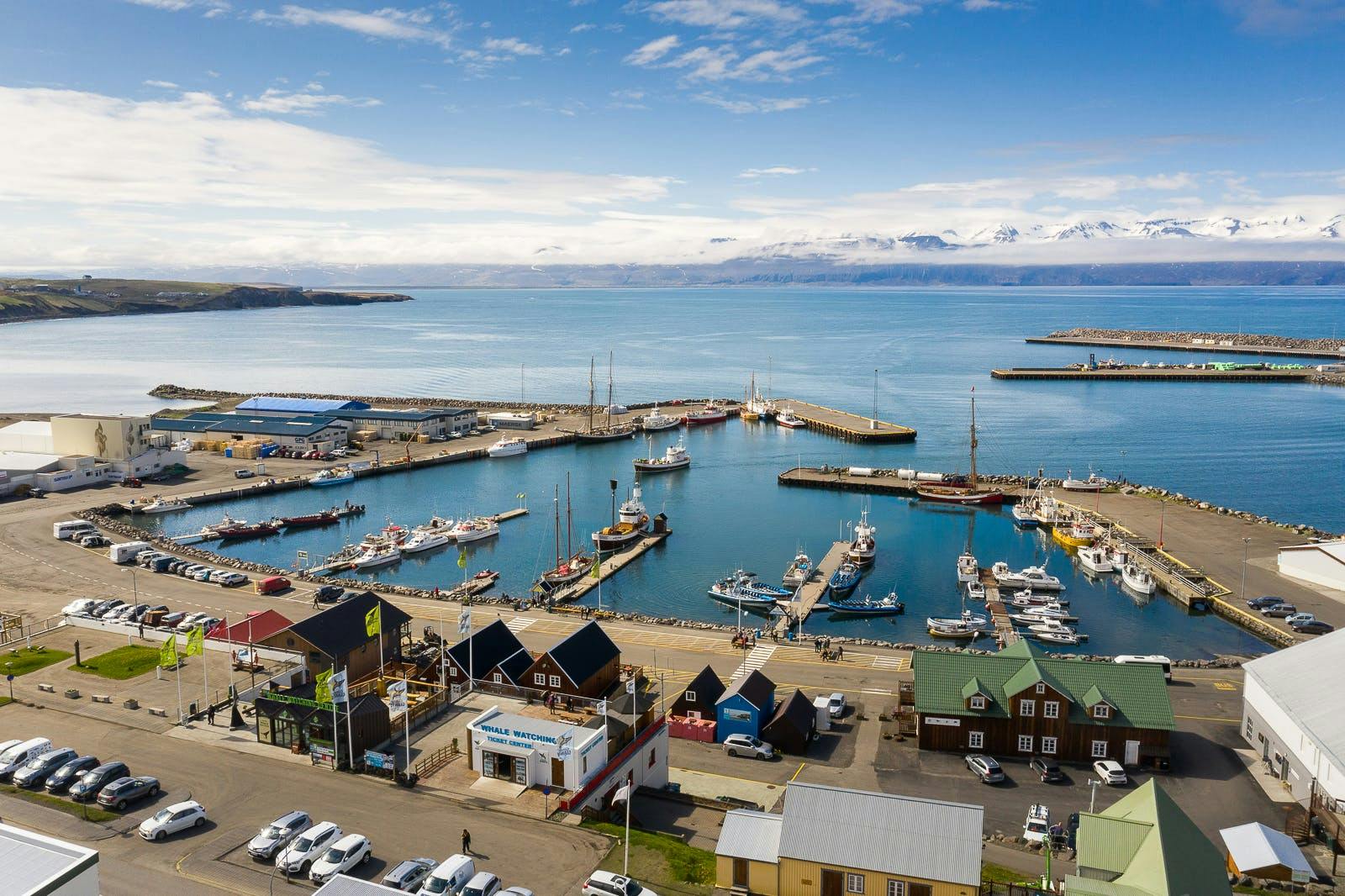 Mid-way on the route, is the harbor town of Húsavík, where whale-watching ships outnumber shipping vessels. According to some, Húsavík is the whale-watching capital of Iceland -- if not Europe -- with humpbacks, dolphins and even the blue whale swimming in the wide Skjálfandi Bay.
The Diamond Circle also covers some less-explored areas of Iceland, such as the Tjörnes Peninsula with ocean-views, birdlife and an intriguing history of fossils due to its position 'between' the tectonic plate boundaries. 
For more, check out

Visit North Iceland

, the official travel guide to North Iceland, and the

Vatnajökull National Park

covering the Ásbyrgi and Dettifoss region.