Iceland by bicycle
There is no better way to experience the beauty of Iceland than from the saddle of your bicycle.
Travelling around Iceland on two wheels is both challenging and rewarding. There is no better way to experience the beauty of Iceland than from the saddle of your bicycle. But the weather is unpredictable and the distances you'll need to cover can be long.
Many bike enthusiasts come to Iceland to cycle the Ring Road, the well-known highway number 1, that runs around the country. Others choose more difficult paths into the highlands, such as the beautiful trail across Kjölur. Such paths are only suitable for experienced cyclists.
If you intend to travel into the highlands, be prepared to face gravel roads, as most of the roads in the Icelandic highlands are not paved. You should not travel alone in the Icelandic interior. In some cases, you can expect unbridged rivers. Do not attempt to cross them without taking proper safety measures. Fully equipped bikes with shock absorbers are a good idea as well.
Outside of urban areas, bike paths are uncommon, and cyclists will usually have to share the road with motor driven vehicles. 
You should expect hilly terrain and more than a few blind rises along Icelandic roads. The distances between urban areas are often considerable, so make sure you bring appropriate equipment for basic repairs as well as extra tubes and tires. Maps, GPS and communication equipment is also important.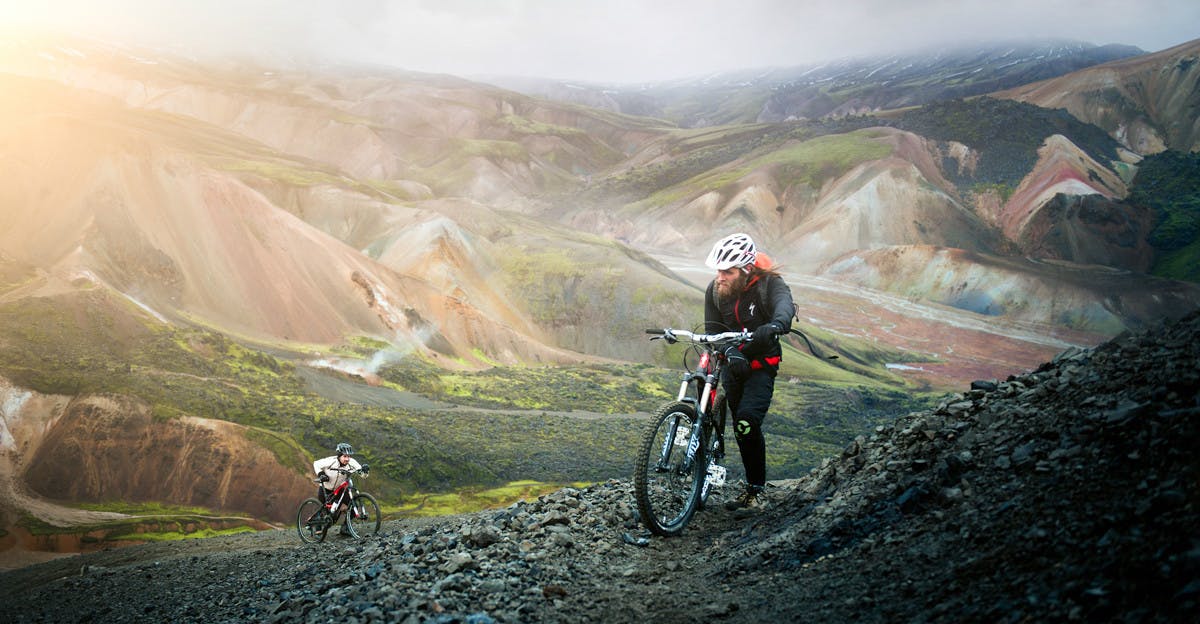 Bring good protective clothing. You should anticipate both rain and wind during your trip, so make sure that the clothing is both warm and water resistant. Gloves are indispensable, as temperatures can drop suddenly, particularly in higher altitudes.
In addition, keep in mind that Icelandic nature is very delicate. Bikes can easily cause damage to the environment. Stay on path and if you need to cross a sensitive area, simply pick up the bike and carry it. Also, make sure someone has your travel plans in case of an emergency. Writing your name in a guestbook is not just courtesy, it can be an important safety measure as well.