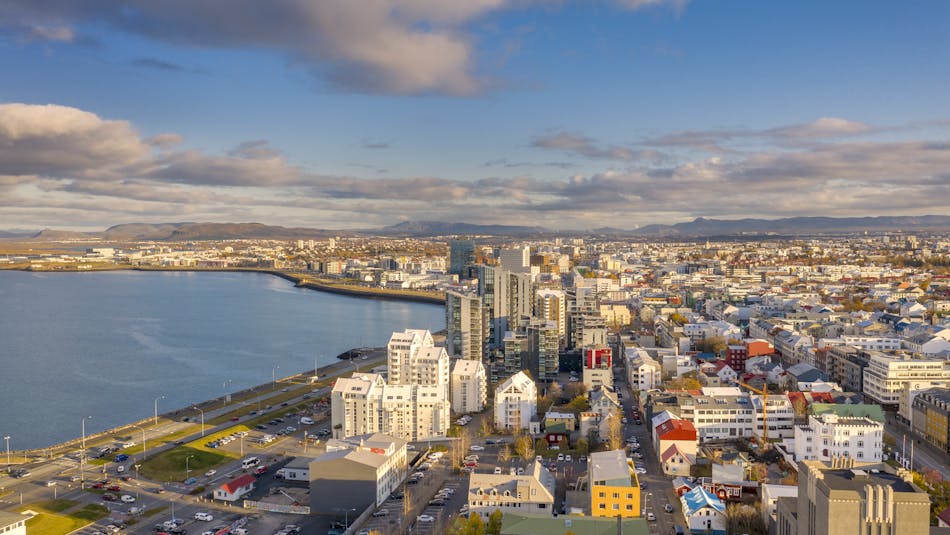 The area around Harpa Conference Hall is closed to vehicles during The Summit of Heads of State and Government of the Council of Europe.

Effective only May 16 and 17, 2023
While it is an honor that the fourth Council of Europe Summit is meeting in Reykjavík May 16–17, 2023, with so many leaders in one place, you can be sure there will be a few travel inconveniences in the downtown area. For security purposes, the streets around Harpa Conference Centre will be closed to vehicles, public transportation, and electric scooters from 11 PM Monday, May 15, through 6 PM Wednesday, May 17. See further details below.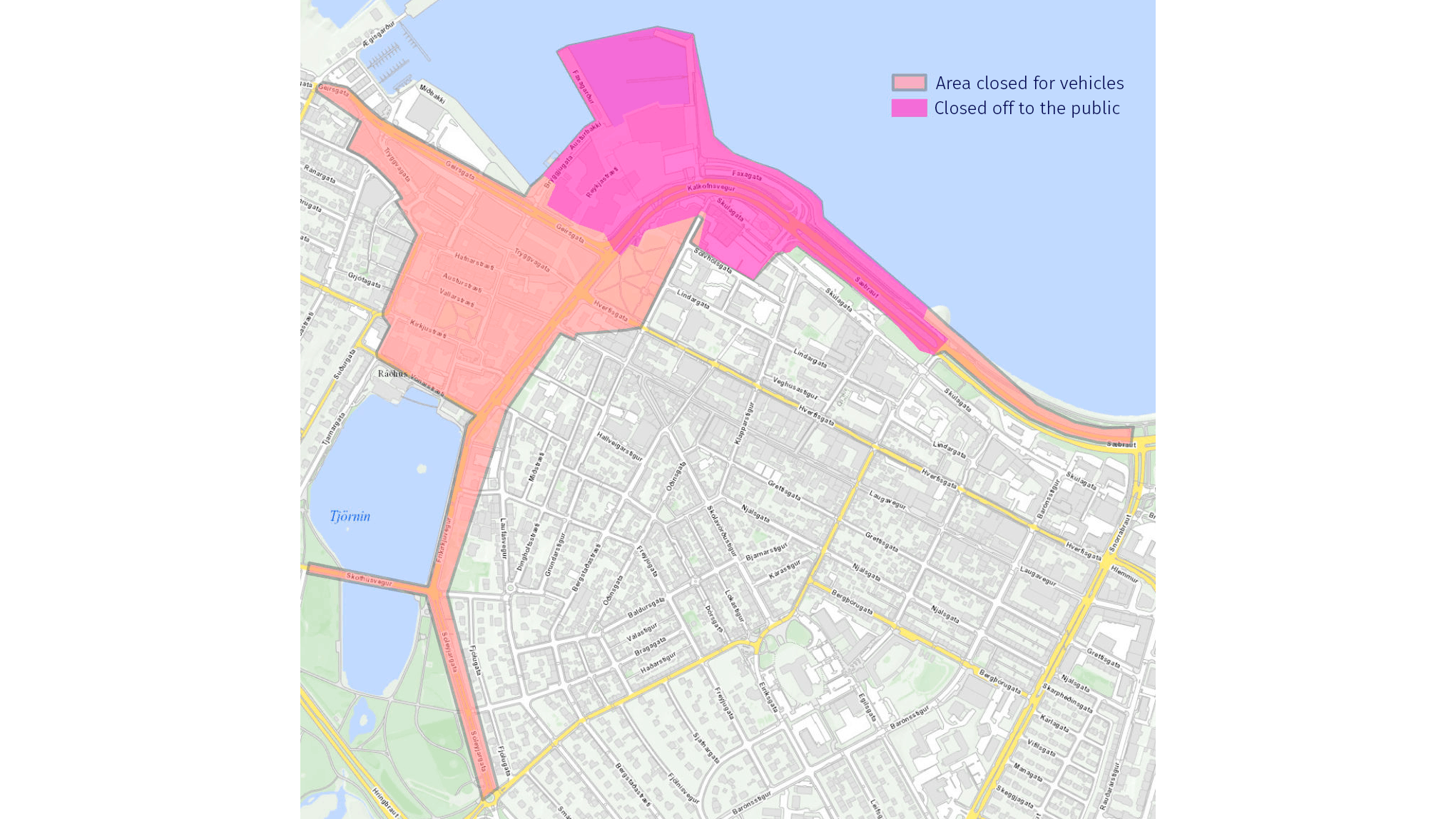 A map of the area
Here above is a map of the area that will be closed off to vehicular traffic during the Summit on May 16 and 17. View larger map (pdf). You can also view an interactive map from the Icelandic Police here.
Pedestrians and cyclists are welcome around downtown, except for the area closest to the Harpa Conference Hall.
For information on bus movements from May 15 to 17, please visit the Bus/Strætó website.
Drones - No-fly zone
Please note, that the flight of drones is banned in the city center, around the airports and along Reykjanesbraut from May 15, 08:00 to May 18 at 12:00.
Further information
For all current information on the closings, please visit the Government of Iceland website.
Experience Reykjavík on foot
Despite all the excitement around the summit, there is still plenty to see, do, and eat in and around the downtown area, which is business as usual. Fortunately, Reykjavík is a very walkable and family-friendly city too. There are plenty of museums, restaurants, shops, and even whale-watching tours straight from the harbor downtown.
Walk up the hill to Hallgrímskirkja Church and take an elevator to the top of the tower and see the city from a new perspective. Explore some of Iceland's celebrated—and funky museums, and enjoy the colorful houses and architecture along your route. For some relaxation and downtime, pack a bathing suit and take a dip in one of the city's geothermal swimming pools. See Visit Reykjavik for more information
Below are some tips and ideas on what to discover during your stay in Reykjavík.