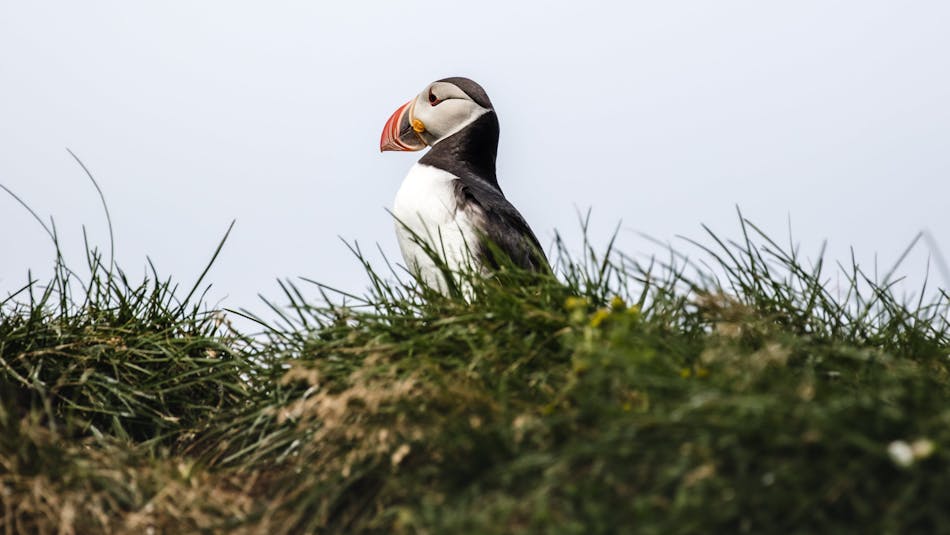 Birdwatching in Iceland
Iceland is often referred to as a birdwatcher's paradise, as large colonies of seabirds and waterfowl are indigenous and easily visible around the coasts.
The birds most frequently spotted along the coasts of Iceland include the Arctic Tern, eiders, waders, and passerine birds, as well as seabirds such as the Guillemot, Razorbill, the Atlantic Puffin, Fulmar, gannets, and various gulls. Destinations for bird watching day trips from Reykjavík include the Reykjanes Peninsula, the Snæfellsnes Peninsula or the Westman Islands, where Iceland's largest puffin population lives.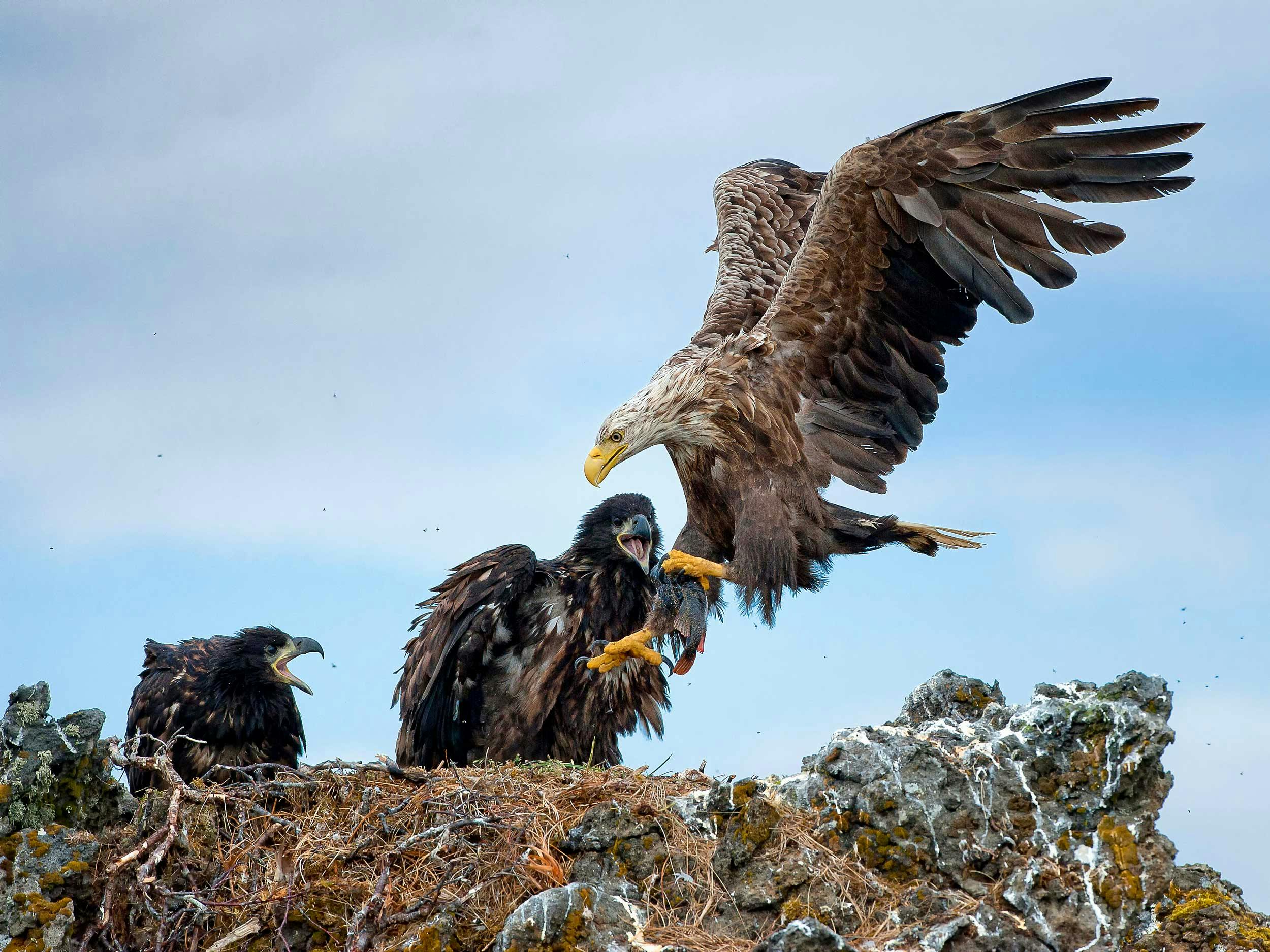 Iceland's wetlands are a conducive habitat for many species of birds. Besides Svarfaðardalur Valley and the islets at the mouth of Eyjafjarðará River, Lake Mývatn in the North of Iceland is a popular bird watching destination. Mývatn and the nearby Laxá River are famous for their vast numbers of waterfowl, having one of the largest and most varied populations of breeding ducks in Europe, including the Harlequin duck and the Barrow's Goldeneye—which can be found nowhere else in Europe—as well as the Gyrfalcon.
In the Westfjords, Látrabjarg is a veritable hotbed of bird activity. The largest known bird cliff in the world, Látrabjarg is home to millions of birds, hosting nearly half of the world's population of some species, such as the Razorbill. Also, in the isolated Strandir district of the Westfjords, is the little island Grímsey in Steingrímsfjörður, home to a large colony of puffins and other seabirds.
In the South of Iceland, not far from the village Vík, Dyrhólaey is a visually stunning rock peninsula where various species of seabirds can be viewed up close. Off shore, in the hills and cliffs of Heimaey and the surrounding islets of Westman Islands you'll find famous birding destinations and exciting boating tours which include birdwatching.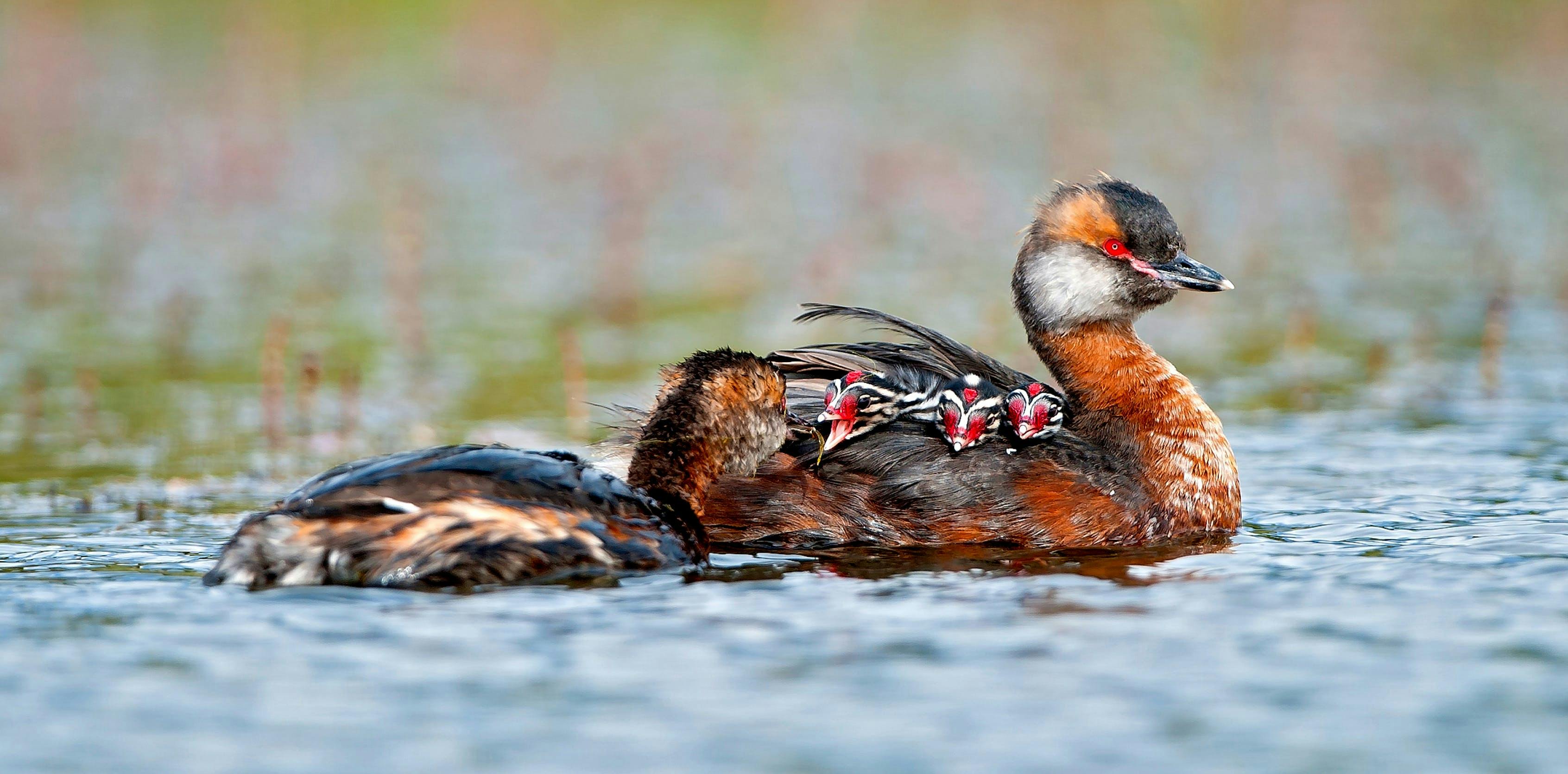 If you're staying in Reykjavík you can enjoy birdwatching in the city's pond, Tjörnin, where Arctic terns and other species can be viewed. Enjoying a walk alongside the pond is a great way to spend a day and the birds are fun to watch or to show children.
When visiting breeding grounds around Iceland, be sure not to wander off the marked trails, as nests can be located anywhere. The prime birdwatching season in Iceland is from the end of April to the beginning of June, although tours are offered year-round. Visit the local information offices in the area of Iceland you are visiting for more detailed information, including maps, tips, rules and regulations regarding bird watching in Iceland.