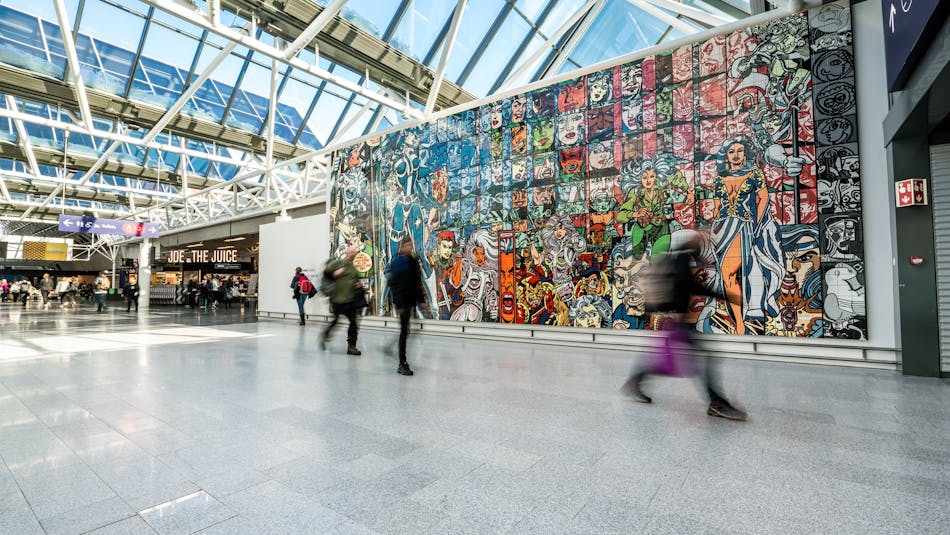 Keflavik International Airport
Leifur Eiríksson International Air Terminal in Keflavík, located 48 km from Reykjavík is the gateway for most passenger and air-freight flights to and from Iceland as well as an important hub between Europe and North America. Facilities within the terminal fulfill the most demanding standards and the interior has been designed first and foremost with the traveler in mind.
Arrival
Keflavík airport is open 24 hours per day and Wi-Fi is free for all passengers. Arriving passengers should stroll straight downstairs to the arrival hall where, unlike most international airports, tax- and duty-free goods are available upon arrival. Please consider the current entry requirements due to Covid-19 .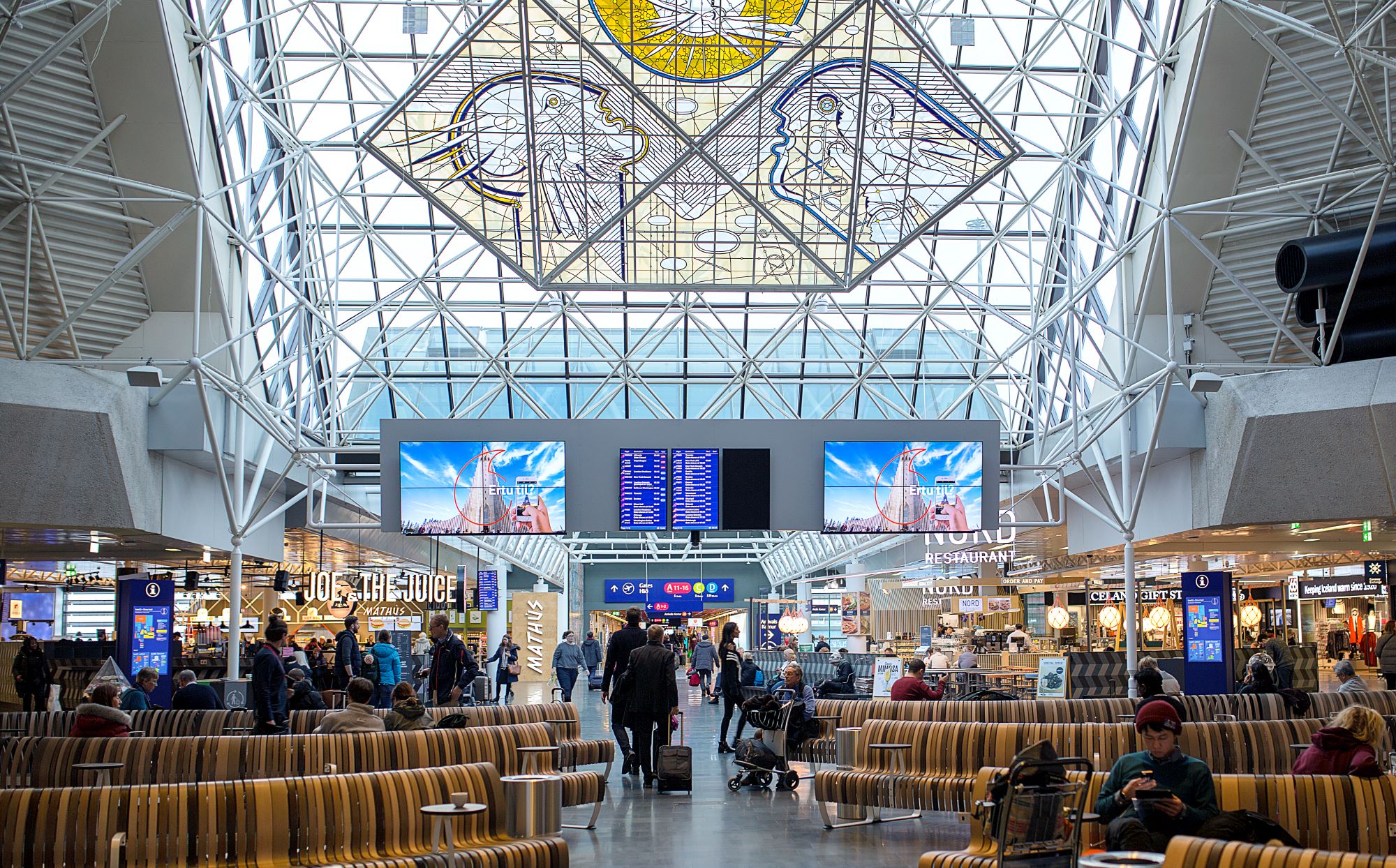 Arrival hall at Keflavík International Airport
Bus shuttle and car rentals
A flybus is operating between Reykjavík and Keflavík International Airport in connection with all departing and arriving flights. Tickets can be purchased online, on Icelandair planes, and at the airport. The drive from Keflavík airport to Reykjavík takes about 40-50 minutes.
In the arrival hall, one can also find the desk of four car rental companies, and taxis are available upon arrival 24 hours a day.
Departure 
Flybuses leave Reykjavík approximately 2.5 hours before flight departure. Since due to Covid-19 it is advised to arrive earlier at the airport to reduce queues, taking an earlier bus is recommended. At the departure hall on the ground floor, self-check-in terminals are available as well as service desks.
Traveling with kids and special assistance
In case you are traveling with kids, there are pushcarts and strollers available as well as a playing area for kids. Passengers with reduced mobility can request assistance from trained airport staff. For passengers with hidden disabilities who need additional support, sunflower lanyards are available at all information and check-in desks.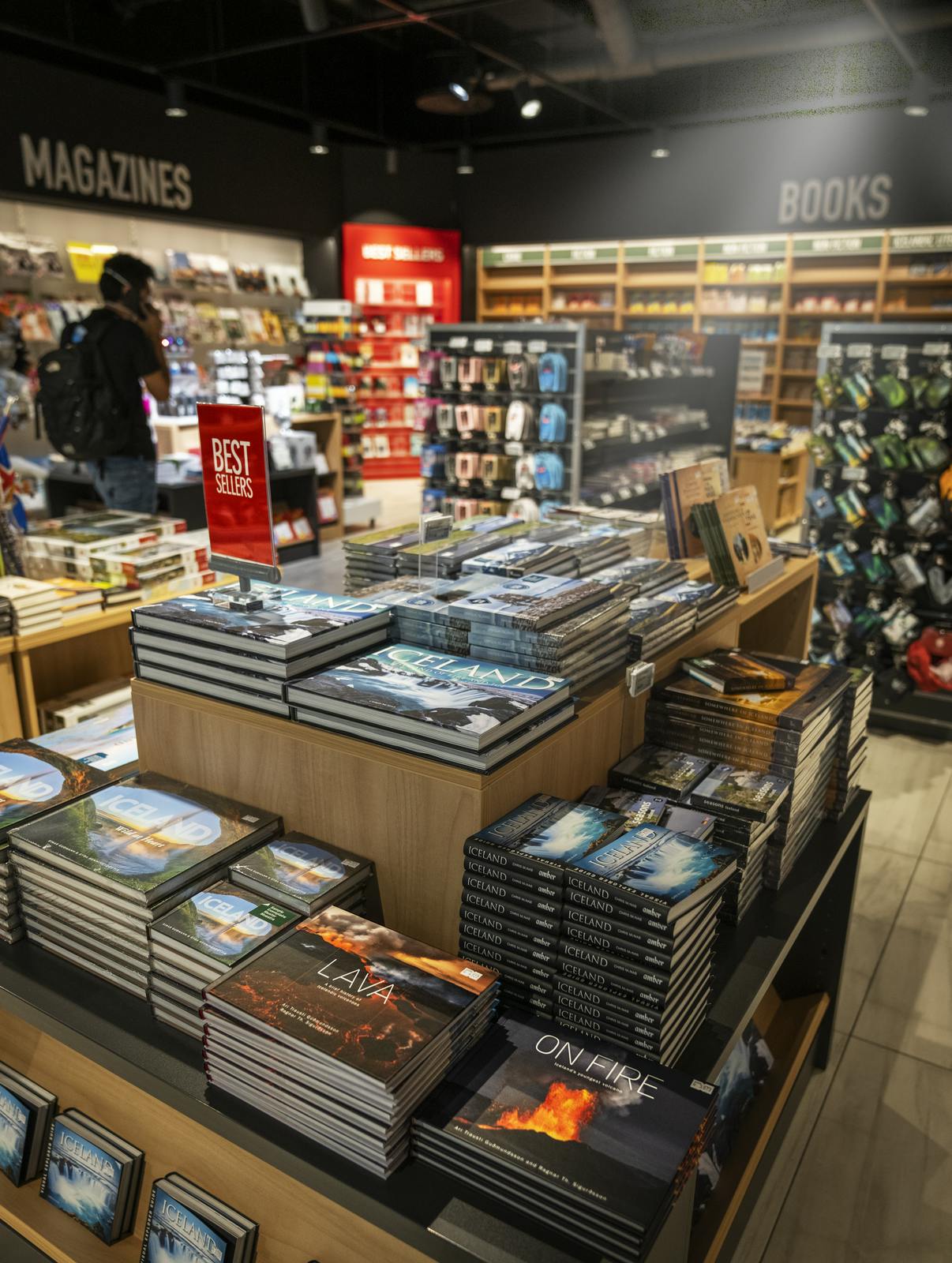 The duty free-stores are worth visiting
TAX-FREE
Persons permanently residing outside Iceland can reclaim value-added tax (VAT) for goods they shopped for during their stay in Iceland. Tax refund has to be claimed before checking in the luggage and can be done so at the Arion Bank desk located close to the check-in desks.
Souvenir shopping and dining
After check-in one can find a good selection of brands in shops at the Leifur Eiríksson Air Terminal. The goods and services available at the duty-free stores are very competitive, compared to other European airports. All retail sales and services operated in the departure hall are located within the duty-free zone and are, therefore, duty- and tax-free.