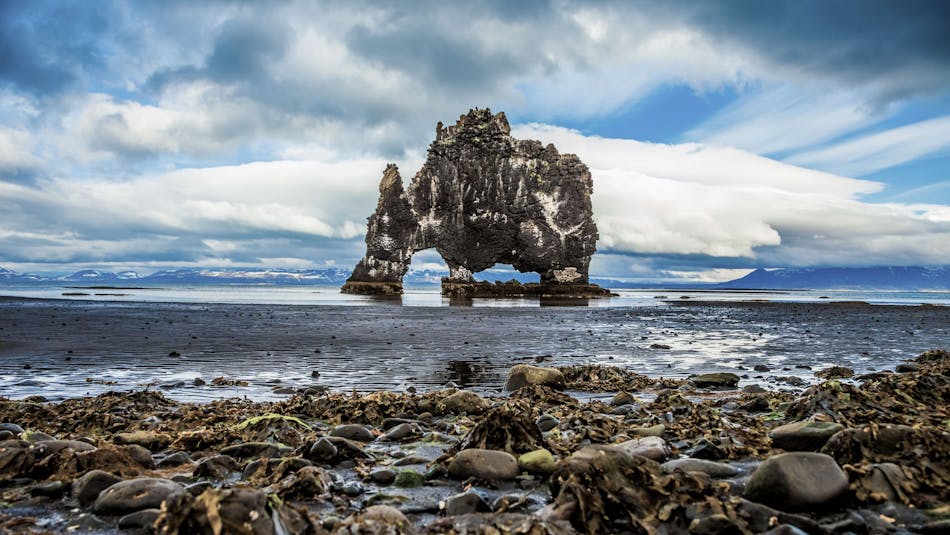 Murder, trolls, and seals - A day on Vatnsnes peninsula
Vatnsnes is either the starting or end point of the Arctic Coast Way, a scenic route along the northern coast. The peninsula is one of the best places in Iceland for watching seals and is home to the famous Hvítserkur - the Dragon Rock.
Getting around Vatnsnes peninsula
Hvammstangi and Laugarbakki are great basecamps for the exploration of Vatnsnes. A hotel, two camping spaces, guesthouses, and private housing: accommodations in every price category can be found here. The Icelandic Seal Center in Hvammstangi is a museum, that informs visitors about seals and seal watching on Vatnsnes and is a good place to start the journey.
By driving through Hvammstangi one enters road No. 711 called Vatnsnesvegur, which shortly after the end of town turns into a gravel road. The 90 km long loop around the peninsula is often holey and the drive takes 1,5 to 2,5 hours, depending on its condition.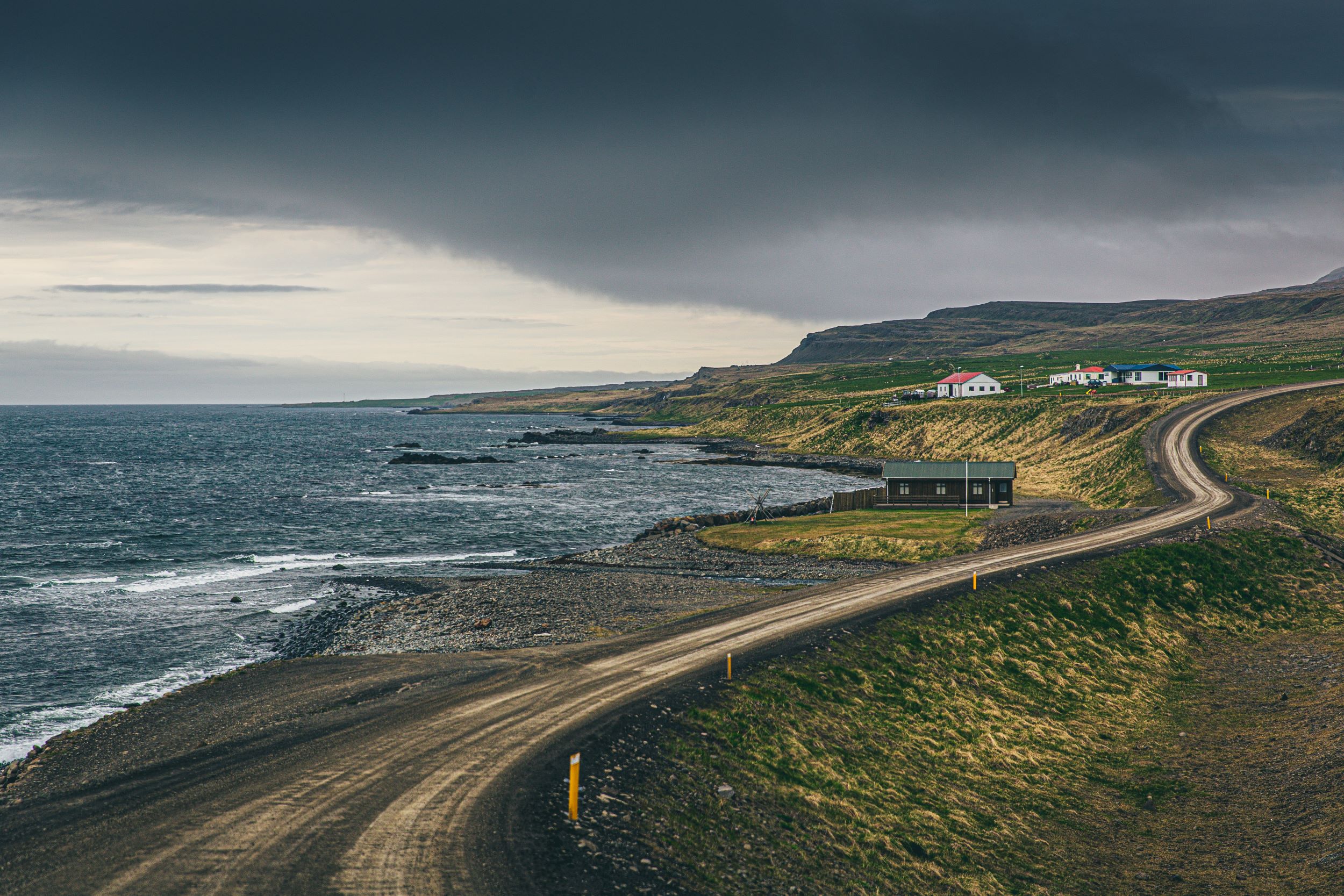 Seal - and bird watching at Illugastaðir
25 kilometers past Hvammstangi, we reach the farm of Illugastaðir, the perfect place to watch harbor seals all-year-round. Facilities for visitors include a camping space, parking lot, public restroom, and a seal-watching hut for bad weather. Walk 900 meters from the parking lot to the seal-watching hut and bring binoculars. Depending on the tide and their mood, the seals are nearer or further away from the shore. By taking a walk on the well-maintained trail that leads along the shoreline, one can also observe the local birdlife that consists of eider ducks and arctic terns.
The area is closed to visitors during May and June due to the breeding season of eider ducks.
Every year in July the Seal Center in Hvammstangi hosts a Great seal count on the Vatnsnes peninsula to estimate the local seal population. It makes for a wonderful family and outdoor activity.

Trollhunting at Hvítserkur
Hvítserkur is a basalt stack, 15 meters high and curiously slim. It is hard to believe how it can withstand tide after tide. Its shape is also material for debate: is it a drinking rhino, elephant, or dragon? Best to argue on the spot from the viewing platform.
The folktale suggests, Hvítserkur was a troll on a mission to steal the bells of the nearby Þingeyrakirkja church. He was petrified by the sun as he didn't make it back home on time.
If you want to examine Hvítserkur closely, make sure to be there at low tide. Then it's possible to walk around it. At high tide, Hvítserkur's feet are covered with water. A narrow – and beware! - often slippery path leads down to the beach.
During wintertime, Hvítserkur makes for a great photo motif under the northern lights.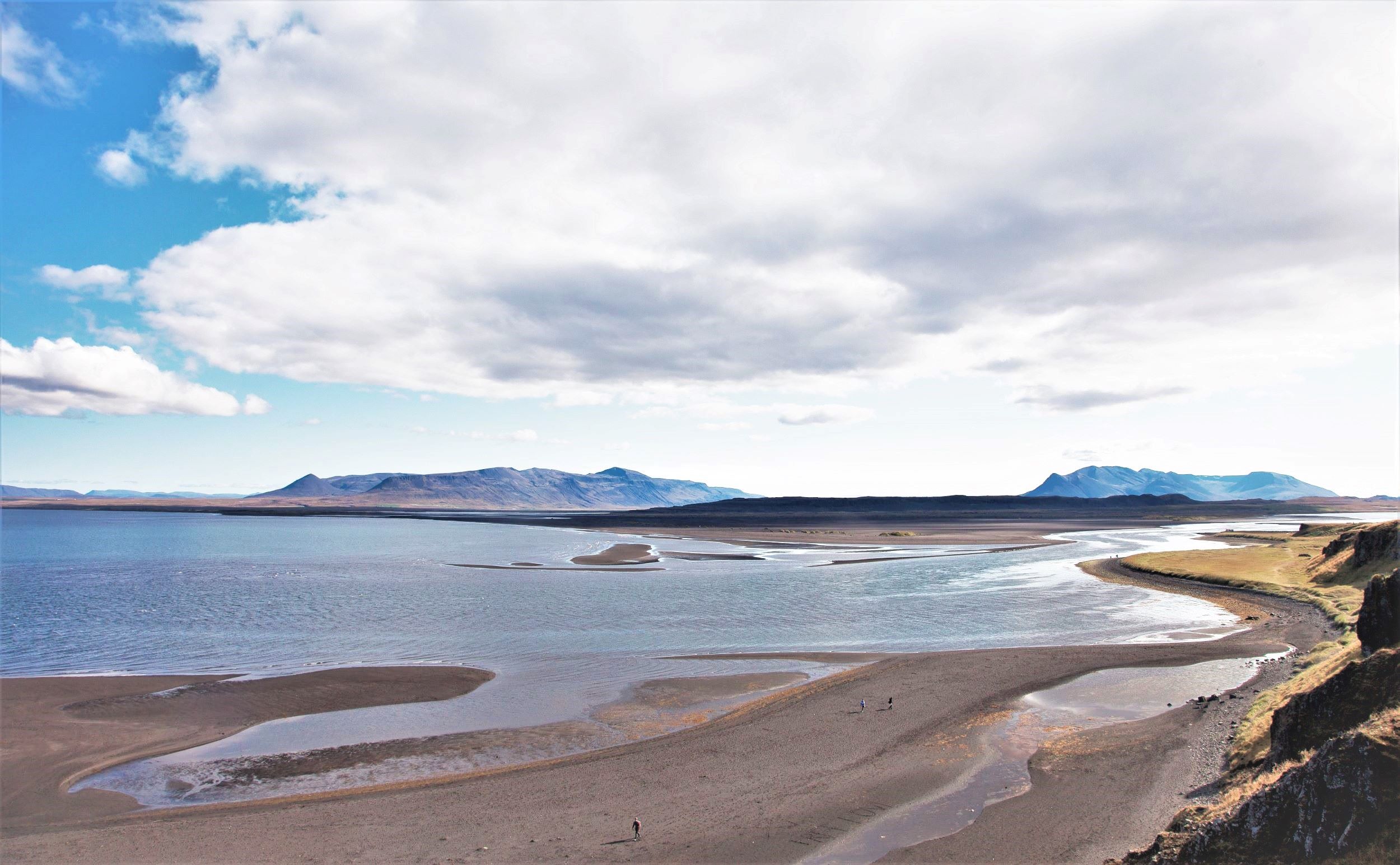 True crime Iceland - a 200-year-old murder case
The serenity and peacefulness that lie over Illugastaðir today might easily conceal the huge tragedy that took place there 200 years ago. The double murder of farm owner Natan Ketilsson and his visitor lead to the last execution in Iceland. Sentenced to death by decapitation were his housemaid Agnes and her accomplice Fríðrik.
The brutality of their sentence and their involvement in a story of unrequited love, jealousy, rejection, and hardship has since inspired writers and moviemakers. The most famous example is the novel "burial rites" by Hannah Kent, which is inspired by the events.
People from all over the world have followed the steps of Agnes Magnúsdóttir by visiting the murder site Illugastaðir and her final resting place, the cemetery at Tjarnakirkja on Vatnsnes.
The place of the execution and now a memorial at Þrístapar is next to the Ring road on the way further North, 20 kilometers west of Blönduós.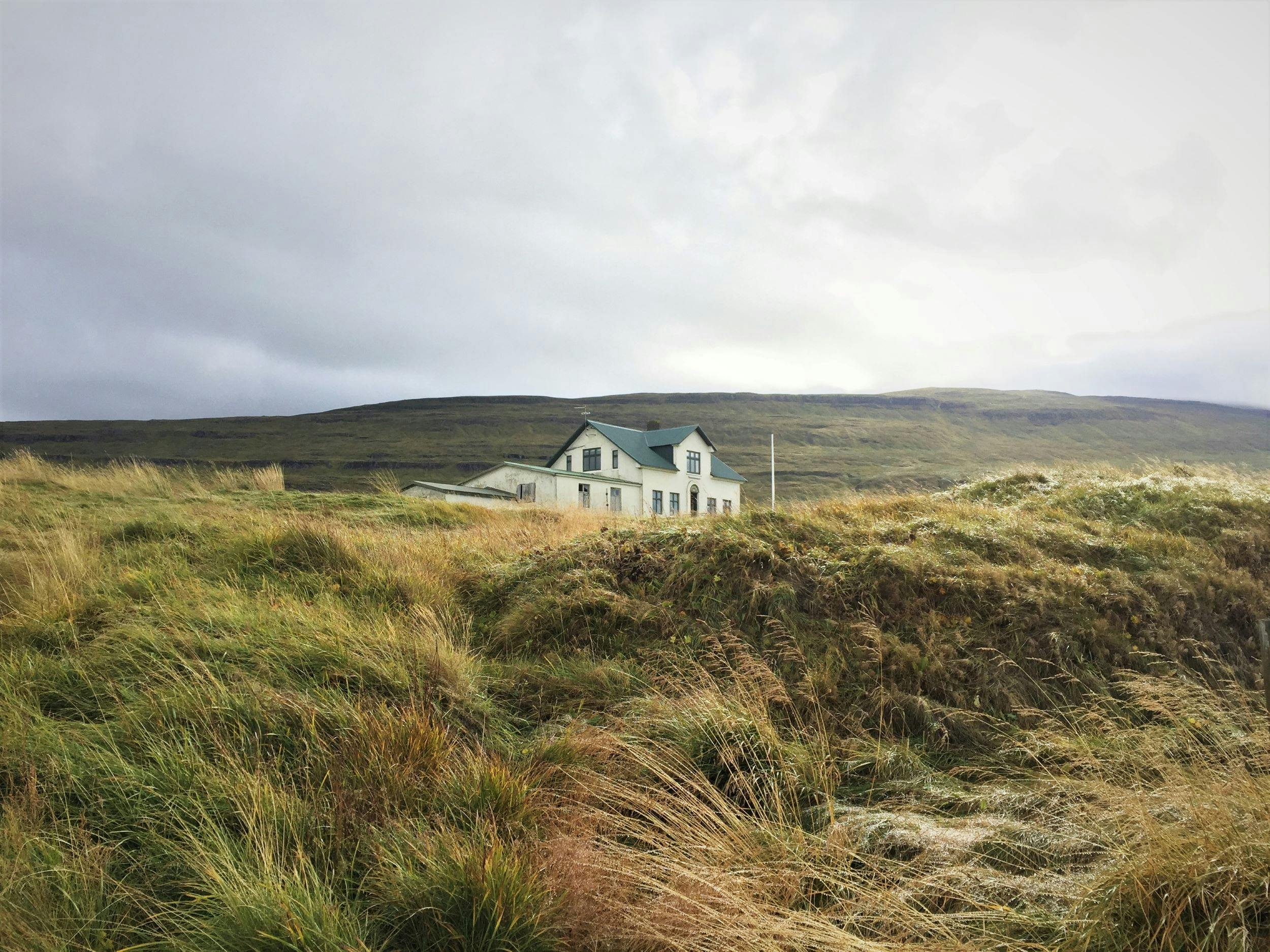 More to see on and around Vatnsnes peninsula:
Bjarg
For Fans of the Saga of Grettir the Strong: the farm Bjarg in Miðfjorður belonged to Grettir's mother Ásdis. A monument to her memory and a walking path is located here.
Where: Take road 704 through the town of Laugarbakki and continue for 10 kilometers.
Borgarvirki
How does it look like? A castle-like rock formation. What is it? It is assumed to be a volcanic plug deriving from an eruption during Ice Age.
Borgarvirki was possibly used as a fortress in the past, but definitely often used as a concert venue in the present. It offers a 360-degree view of the area and the surrounding mountains, perfect for a panorama picture!
Where: on road 717, ca. 18 kilometers from Hvítserkur and 10 km from Road No.1.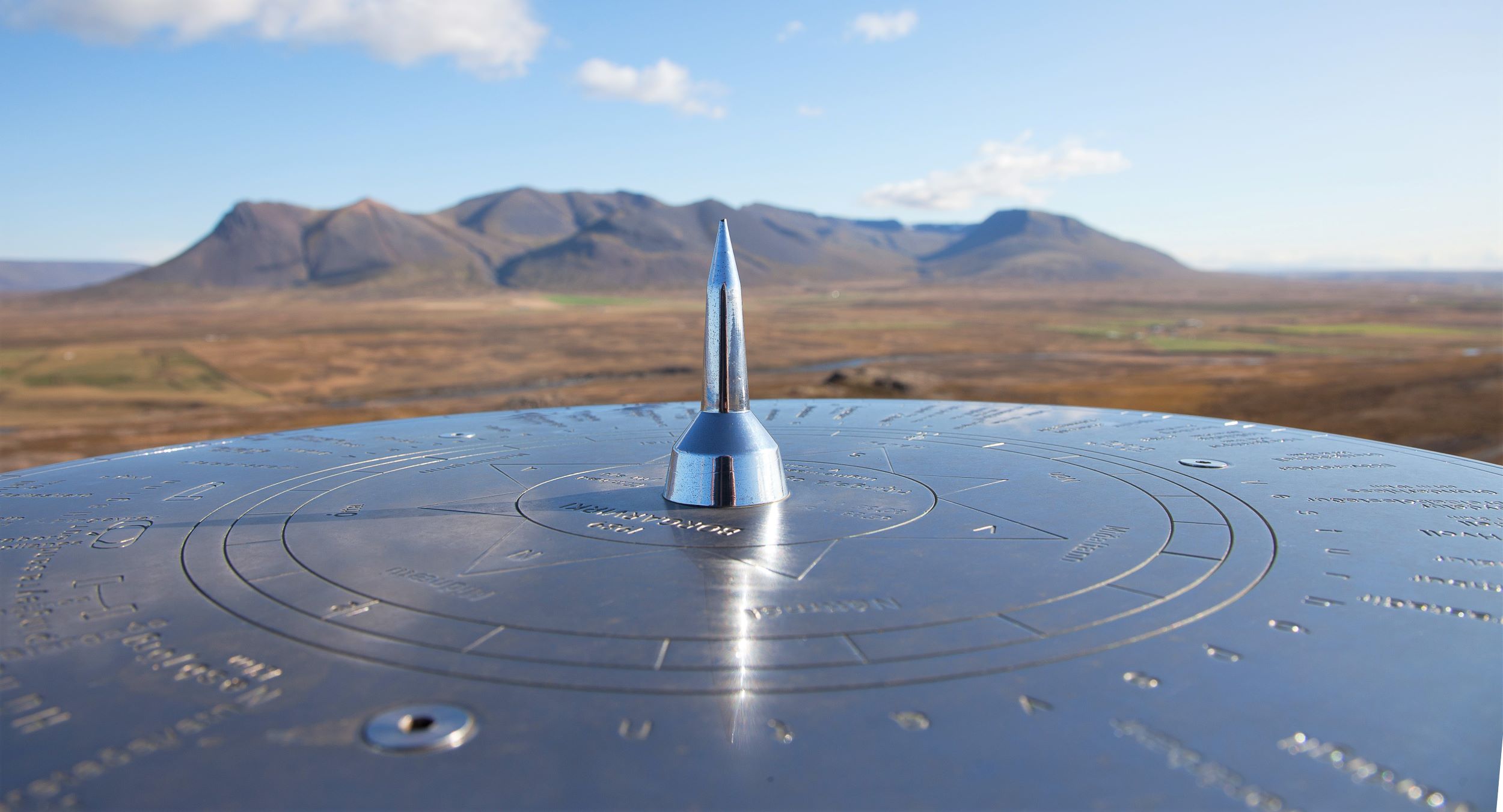 Vatnsdalur
Uncountable green hills assumed to result from a landslide a long time ago, mark the entrance to Vatnsdalur, home of the Vatnsdæla Saga and a breathtakingly scenic valley, that is worth a detour on your way north. Surrounded by high basalt columns, Migandi waterfall makes for an exquisite photo motif.
Where: Ten minutes north of Þrístapar, turn right into road 722.
The folk museum Byggðasafn Húnvetninga og Strandamanna
This museum in Hrútafjord focuses on Icelandic everyday life in the 19th and 20th century as well as the history of shark fishing in the Húnaflói bay. One of the exhibits is the famous shark fishing boat Ófeigur.
Where: On Road No.1, 22 km south of Hvammstangi 
Kolugljúfur Canyon
A nature pearl where two waterfalls cascade into an impressive canyon. Named after the giantess Kola who used to live on the nearby farm and loved to eat the salmon that swam down Viðiðalsá river. A new viewing platform makes it the perfect place to linger for a while.
Where: 20 kilometers north of Hvammstangi, on Road No.1 turn right into road 715 and continue driving for approximately 10 Minutes.