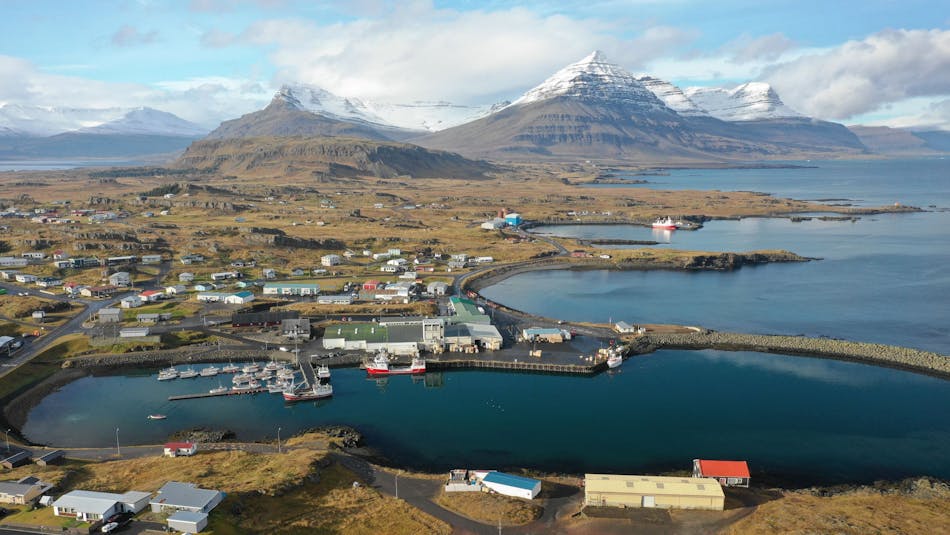 From Art Installations to Bird Sanctuaries: A Day in Djúpivogur
Djúpivogur is a small town located on the eastern coast of Iceland, near the mouth of the Berufjörður fjord. It has a population of around 600 people and is known for its beautiful natural surroundings and rich cultural history. The town is a popular destination for outdoor enthusiasts and a base for exploring the surrounding area.
The town gets its name from the "deep cove" that provides excellent natural harbor conditions. It was founded in the 16th century as a trading post and today, the harbor is centered around fishing and welcoming visitors.  
Click here for a 360 Virtual tour of Djúpivogur and its surroundings.
Embracing calm lifestyle and nature conservation
The community of Djúpivogur is known for its hospitality, focus on nature conservation and arts. Additionally, Djúpivogur is the sole

Citaslow

town in Iceland, which emphasises the preservation of nature and cultural heritage, environmental quality, the promotion of local food culture and production and more. The town's focus on these values adds to its overall friendly and calming atmosphere.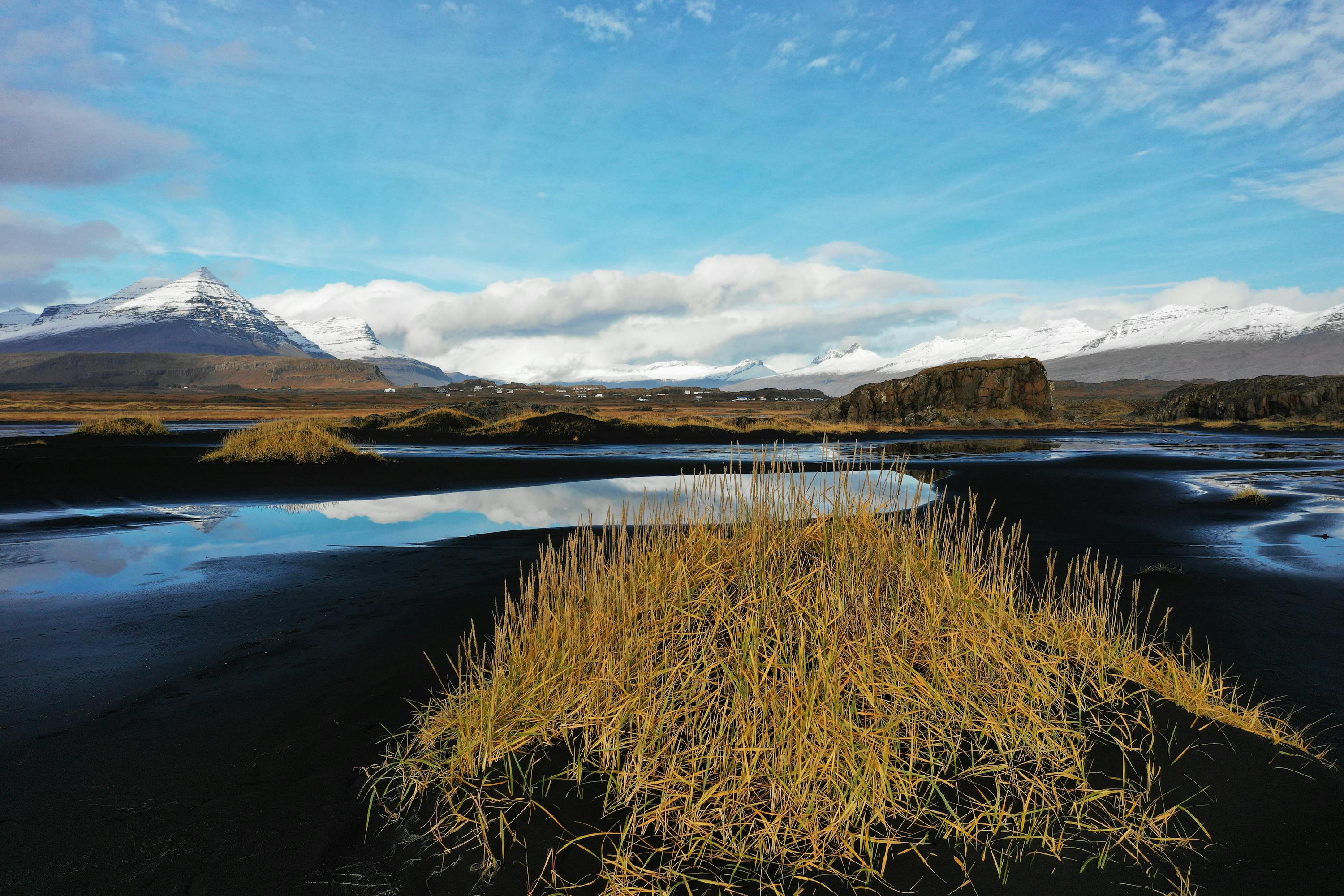 Hiking and nature exploring in Djúpivogur - A birders and geologists paradise
Djúpivogur is located on the Búlandsnes peninsula, between the fjords of Hamarsfjörður and Berufjörður, and is home to the iconic glacier-carved horn, Búlandstindur. The town's surroundings, including beaches, wetlands, and numerous islands and skerries, provide habitats for a diverse range of birdlife. There are several marked hiking routes in the areas around Djúpivogur, some of which lead to the vast black sand beaches near the tip of the peninsula, and others into the surrounding mountains. The town's single-runway airport also has excellent facilities for birdwatching, where you can observe numerous species of seabirds, waders, and waterfowl, as well as birds of prey.

Here you can find a hiking map of the area

.
One of the unique features of Djúpivogur's landscape are the numerous, elongated rock formations running in a northeast-to-southwest direction. These are long-solidified magma dykes formed in volcanic eruptions millions of years ago that the erosion forces of the Ice Age glacier, has now exposed. These volcanic events may have been similar to those now occurring somewhat regularly on Reykjanes peninsula in Fagradalsfjall volcano and surroundings.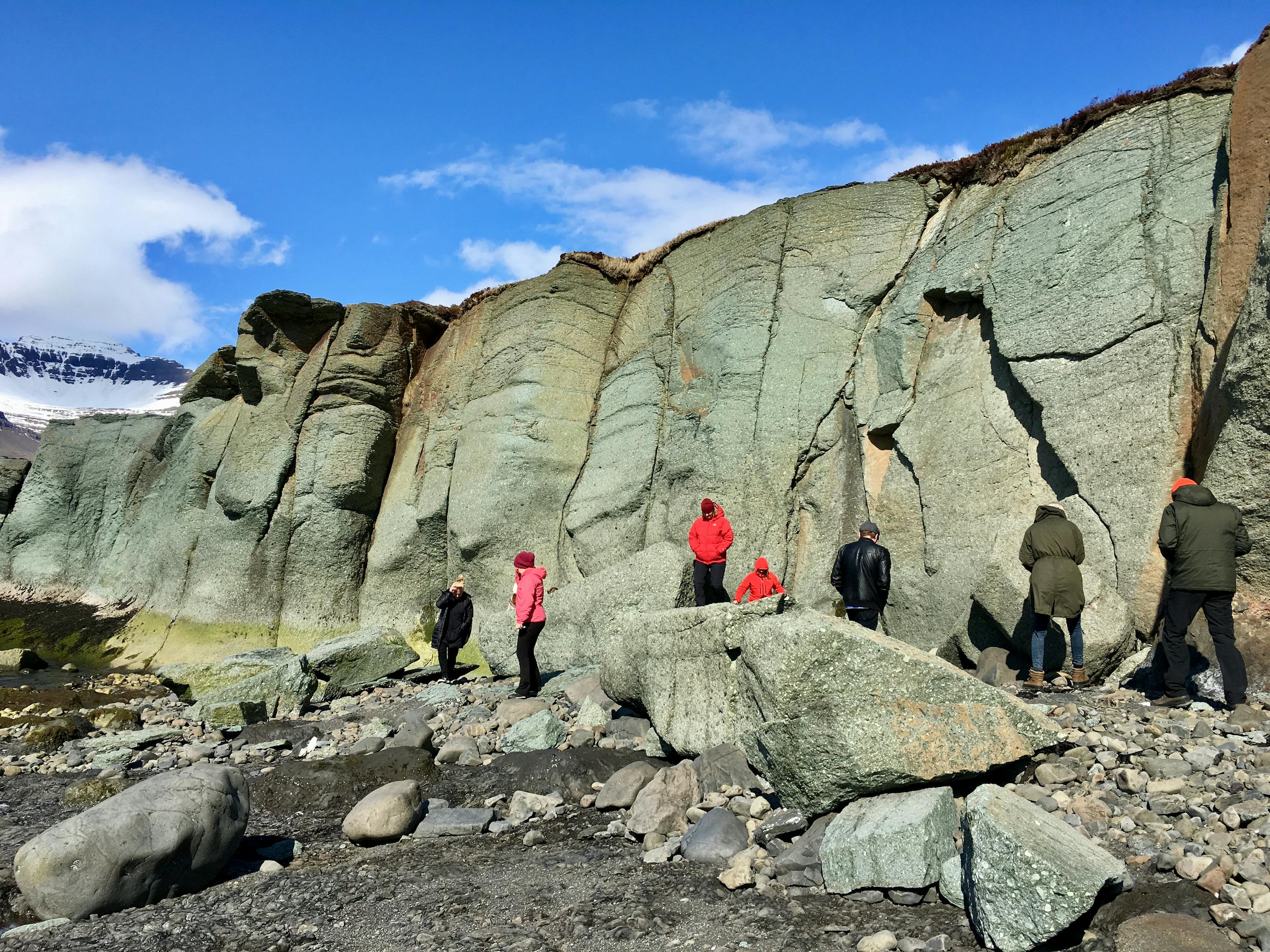 Other interesting geological features in the neighborhood are the

Teigarhorn

national monument and historical site, known for being one of the most significant mining sites of zeolites in the world and

The Blue Cliffs

(Blábjörg) national monument in Berufjörður fjord, made up of ignimbrite, a rock formed from welded ash in a pyroclastic flow during an explosive volcanic eruption million years ago. 
Please note that it is illegal to damage or disturb these natural formations in any way. 
Yearly festivals - Citaslow Sunday and The Hammond festival
If you are planning to visit Djúpivogur you may want to check out the timings of the towns festivals scheduled every year in Djúpivogur; Citaslow Sunday and the Hammond festival.
Cittaslow Sunday is an annual event held on the last Sunday in September in member municipalities of the Citaslow movement. It celebrates local culture, produce, and history, and aims to improve the quality of life and satisfaction of people by valuing individuality, awareness, and sustainability.
The Hammond Festival

in is the largest cultural event in the region and attracts numerous visitors each year. The festival begins on the first day of summer and celebrates the Hammond organ through musical performances by local and nationally known musicians.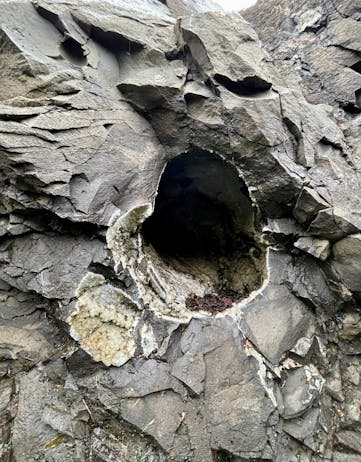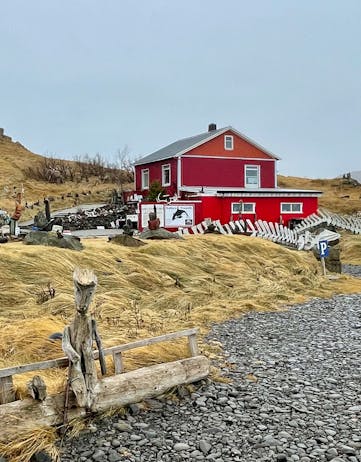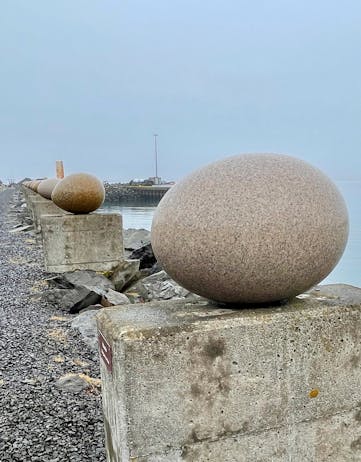 Highlight spots to explore in Djúpivogur:
Eggin í Gleðivík or 'The Eggs of Merry Bay' are one of the most notable is the outdoor art installations in Djúpivogur, consisting of enlarged replicas of 34 eggs of bird species that nest in the area.
Rolling Snowball (Rúllandi snjóbolti in Icelandic) is a contemporary art exhibition held in July and August

every year in Bræðslan at Djúpivogur

. The exhibit includes an art show held within a white cube located in the former smelting building of Djúpivogur, as well as artists who reside in Djúpavogur over the summer to produce new works.
Tankurinn is an old fish oil tank in Djúpivogur that has been transformed into an exhibition space for art and music. It is always open to the public, and even if there is not an installation on display when you visit, you should still go inside to experience the impressive acoustics and reverberation. 
Langabúð is Djúpivogur's oldest building which dates back to 1790. It houses a café and the towns cultural center, featuring museums and exhibitions dedicated to the life and work of the local sculptor and artist Ríkarður Jónsson, a memorial for politician Eysteinn Jónsson and his wife Sólveig Eyjólfsdóttir, and a heritage museum in the loft.
Steinasafn Auðuns is a remarkable exhibition of rocks and minerals from the neighborhood, collected by a local man in the past 30 years.
Bones Sticks and Stones is a quirky little sculpture garden and a souvenir shop that is fun to visit.
Djúpavogskörin is a nice geothermal hot tub that some locals put up just south of the town of Djúpivogur. Everyone is welcome to soak in, but please leave no trace of your visit.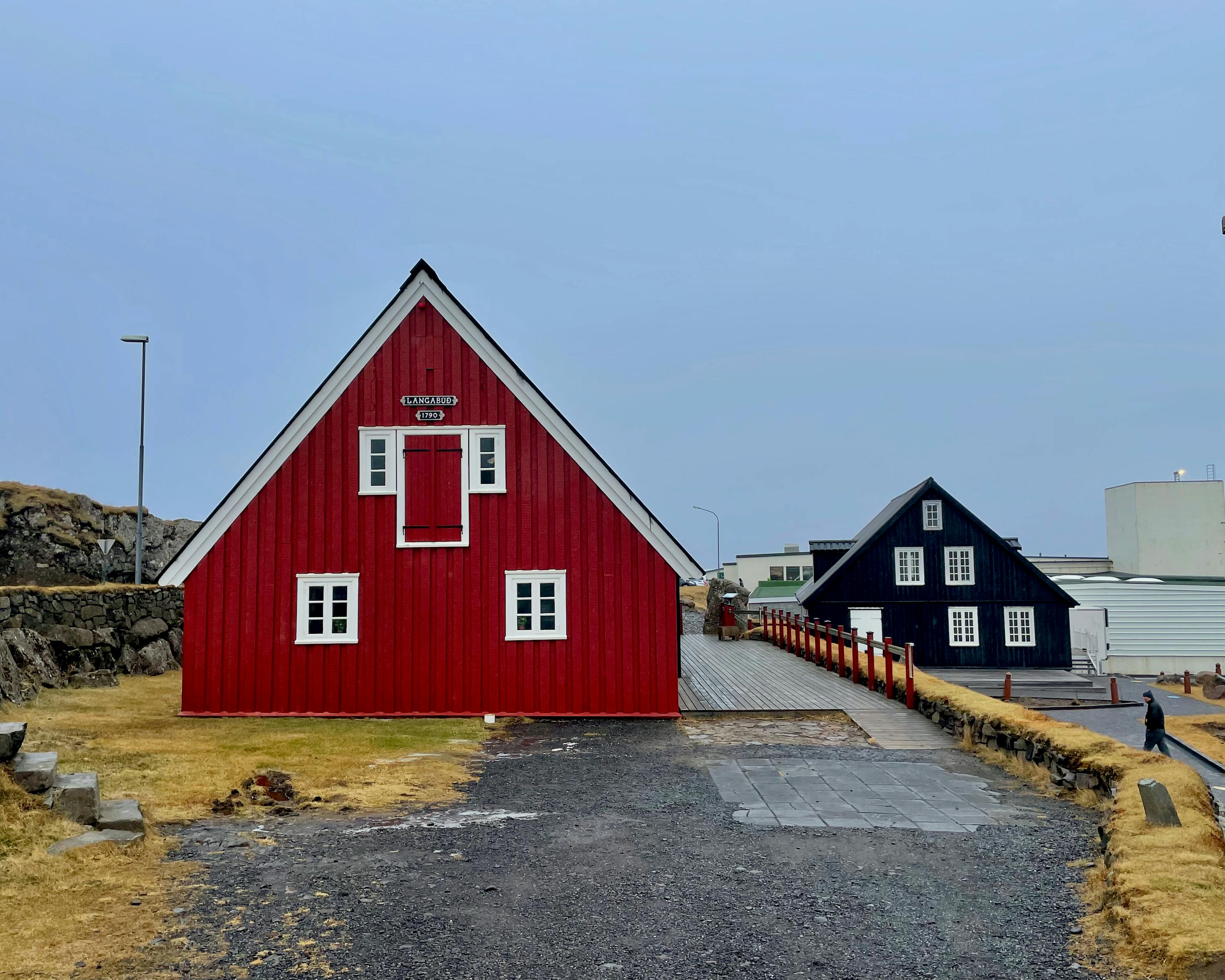 Services: All you need within 15 minutes walking distance
Djúpivogur offers more services than one might expect for a small town, most of which can be found near the port, such as the information center and the popular designer and souvenir shop, Bakkabúð. For grabbing a bite you can check out the canteen Við Voginn, the restaurants at Hotel Framtíð, Berunes hostel, or Langabúð museum café. A few minutes walk from the harbor, you will also find a grocery store (Kjörbúðin), a liquor store (Vínbúðin), a gas station, an ATM, and a post office. The town's swimming pool is also nearby. 
Please note that the opening hours of some services may be limited during the winter months; however, the public toilets at the harbor are open 24/7 year-round at no cost.
Overall, Djúpivogur is a small but charming town that offers a unique blend of natural beauty, cultural history, and modern amenities. For more ideas check out

Djúpivogur's visitor site

.