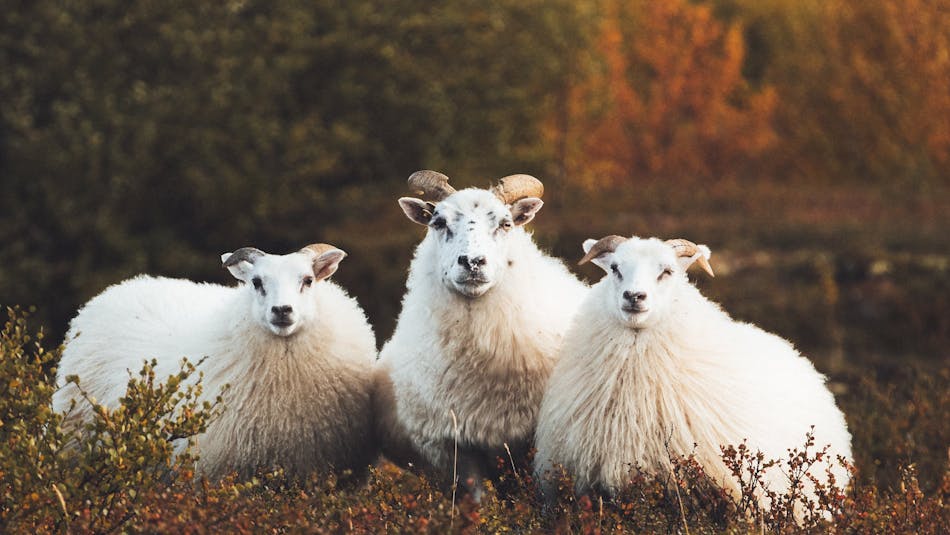 How to knit a lopapeysa
How many sheep does it take to make an Icelandic sweater?
A classic lopapeysa is made from either two to three strands of unspun yarn, called Plötulopi, or one strand of either Léttlopi or Álafosslopi. Usually, two or three different colors are used for the pattern. Originally these were most often the sheep colors black, brown, grey, and white, but today there is an unlimited color range to pick from!
Roughly 800-900 grams of yarn are calculated for a medium-sized sweater. When the sheep are sheared in spring or autumn, each sheep lets go of about two to three kilograms of wool.
So, next time you see a sheep, imagine it wearing two sweaters, a hat and socks on all four legs!
How long does it take to knit an Icelandic sweater?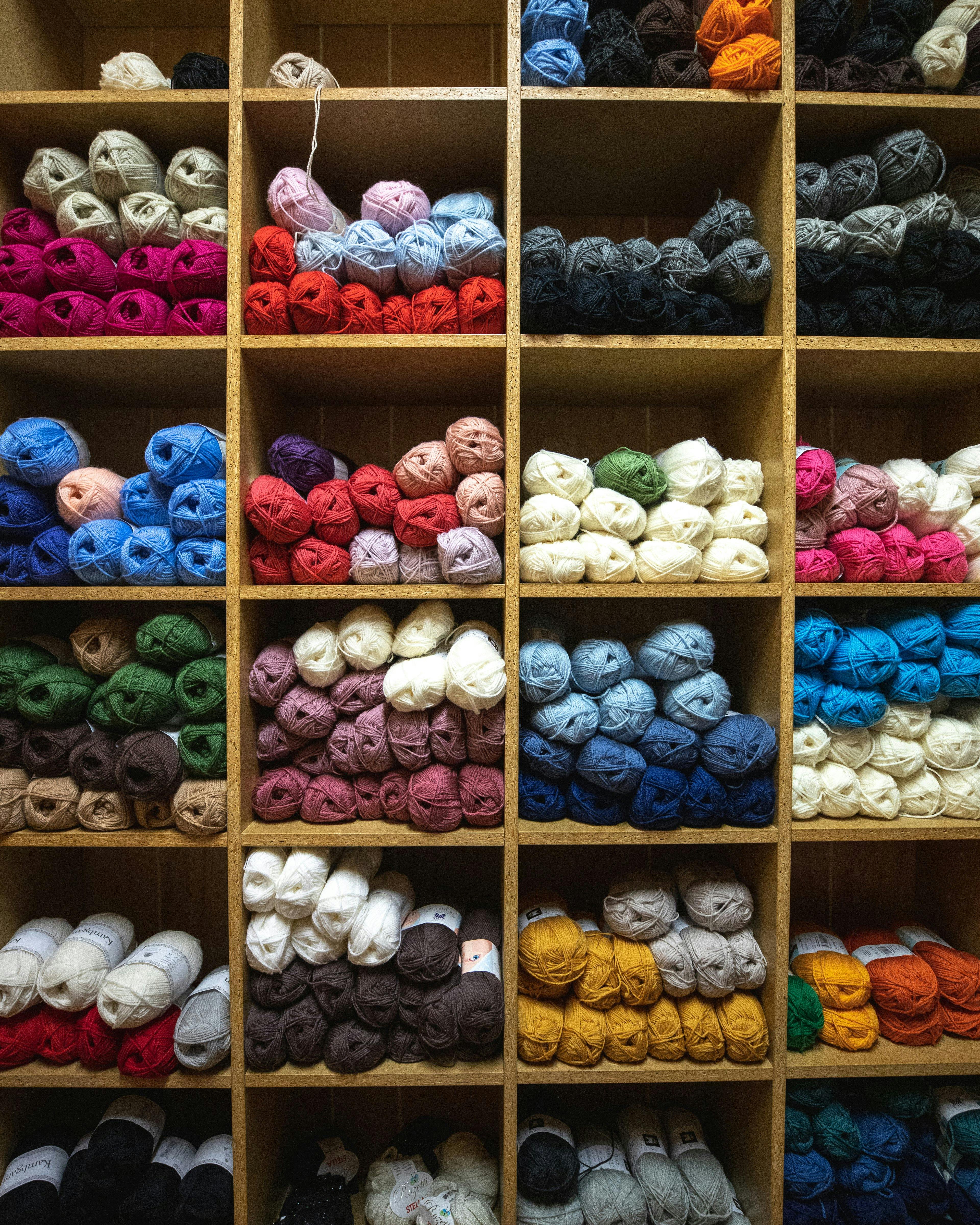 Sometimes it's harder to choose the colors than to knit the sweater
Since the wool is bulky and the knitting needles are quite chunky, it'll take an experienced knitter roughly two days to finish a medium-sized lopapeysa. But there are exceptions:
The Icelandic newspaper Morgunblaðið reported from a "record-breaking-knit" on the 8th of December 1984: knitter Kólbrún Sigfúsdóttir managed to complete a medium-sized sweater in 6 hours, 34 minutes and 50 seconds. That included coffee- and meal breaks. Challenge accepted?
How difficult is it to knit one?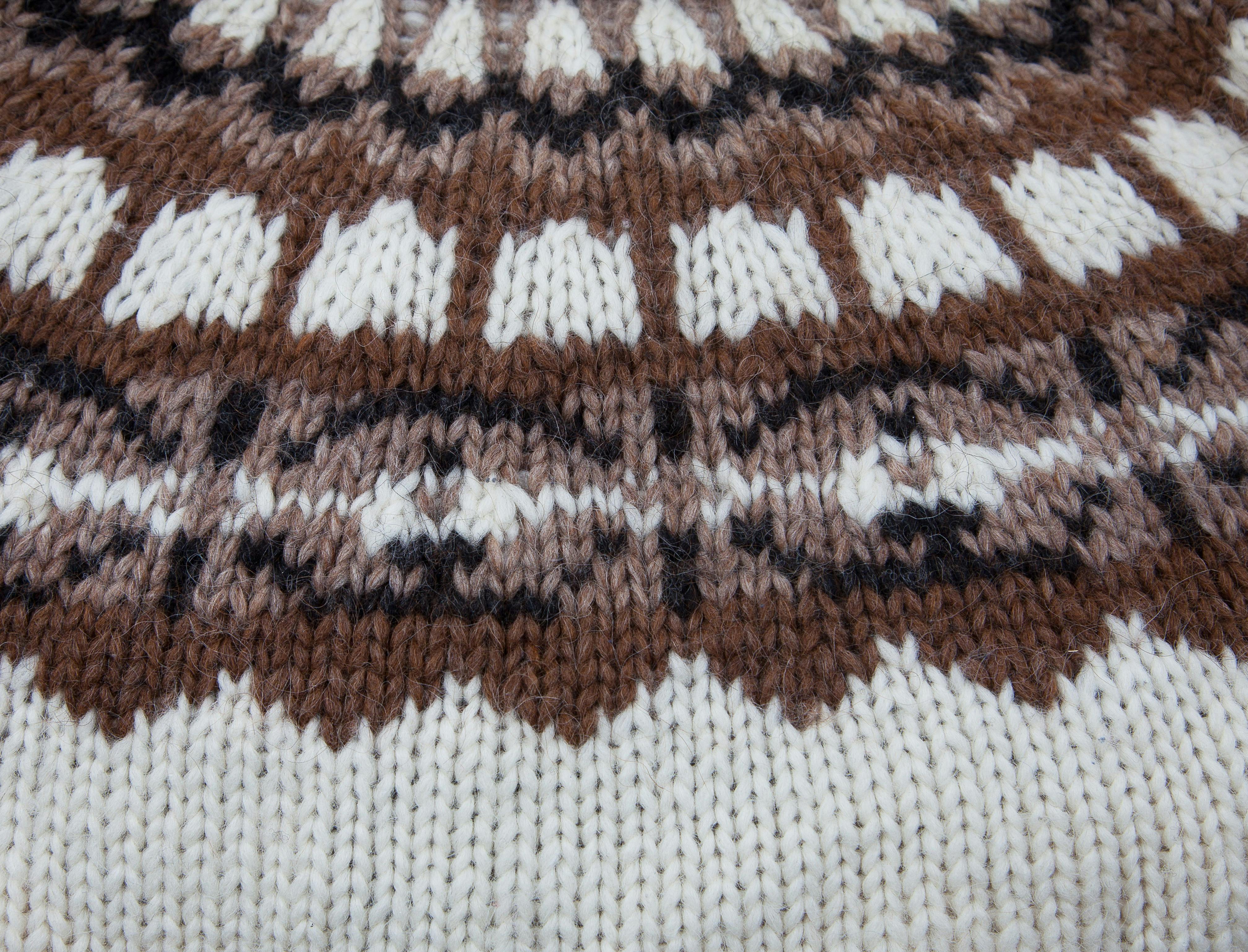 A pattern in so-called "sheep-colours": brown, white and black
A lopapeysa is worked in stockinette stitch and is knitted on a circular needle from bottom to top by decreasing stitches closer to the neckline. Depending on the color scheme, one or two different colored threads are carried with in the back.
If you are familiar with stockinette stitch as well as how to increase and decrease stitches a lopapeysa is not an impossible task! Just pay attention and follow the pattern carefully and correctly and after a short while, you can wear your very own lopapeysa!