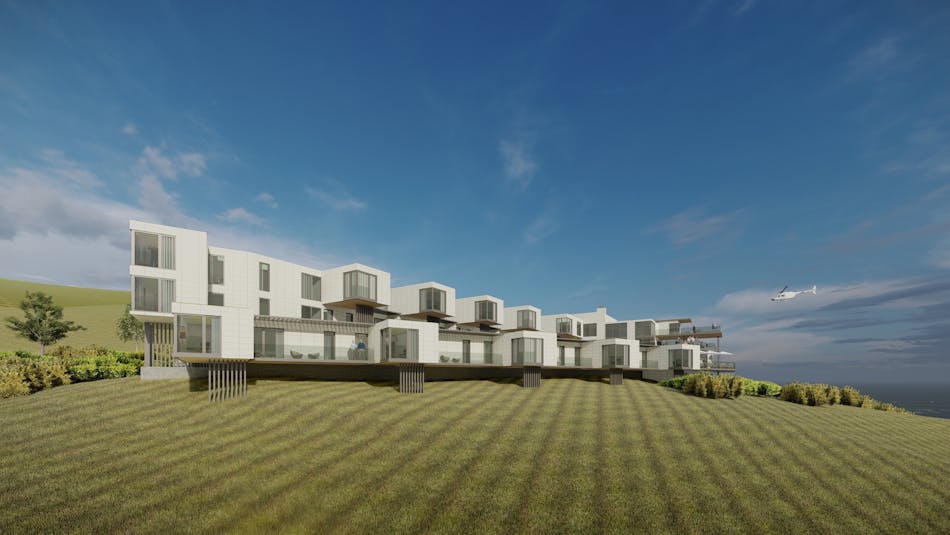 Running lava in Reykjavík, heli-skiing Höfði Lodge and the most colorful room in Iceland
Emerging destinations and forthcoming openings we can't wait to see and visit in 2023.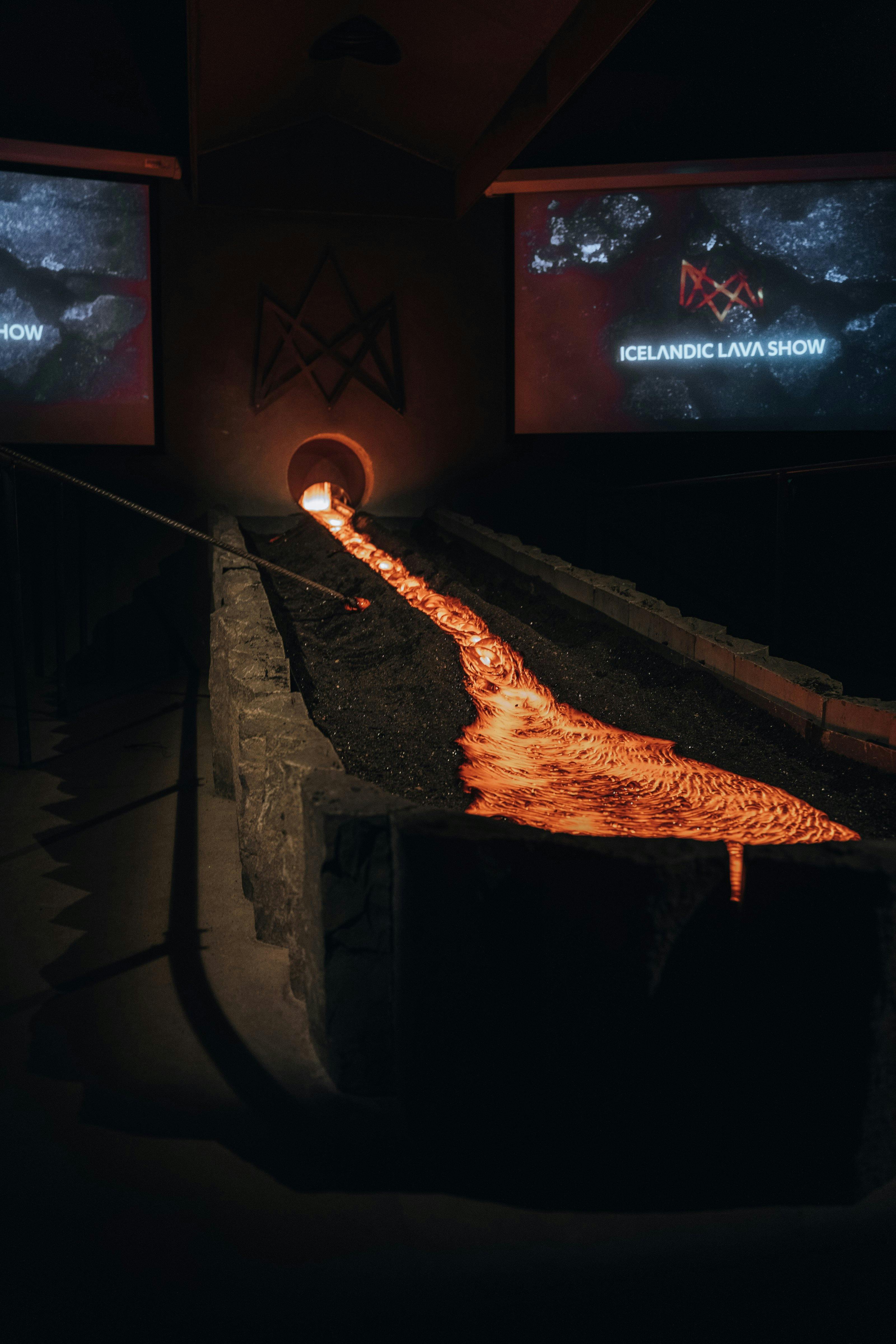 Lava will flow in Reykjavík 
For the first time in 5000 years, glowing lava will flow over Reykjavík. More precisely, a show-room at Grandi. The Lava Show melts rocks into running lava, flowing like glowing honey at 1100°C into a darkly lit room of 88 seats. The guide leading this miniature eruption certainly has the props to explain how volcanoes work. 
Show pioneers Júlí­us Ingi Jóns­son og Ragn­hild­ur Ágústs­dótt­ir got the idea after visiting the 2010 'tourist eruption' of Fimmvörðuháls and originally opened the Lava Show in nearby Vík. The Reykjavík addition is larger, with admission starting at 6000kr.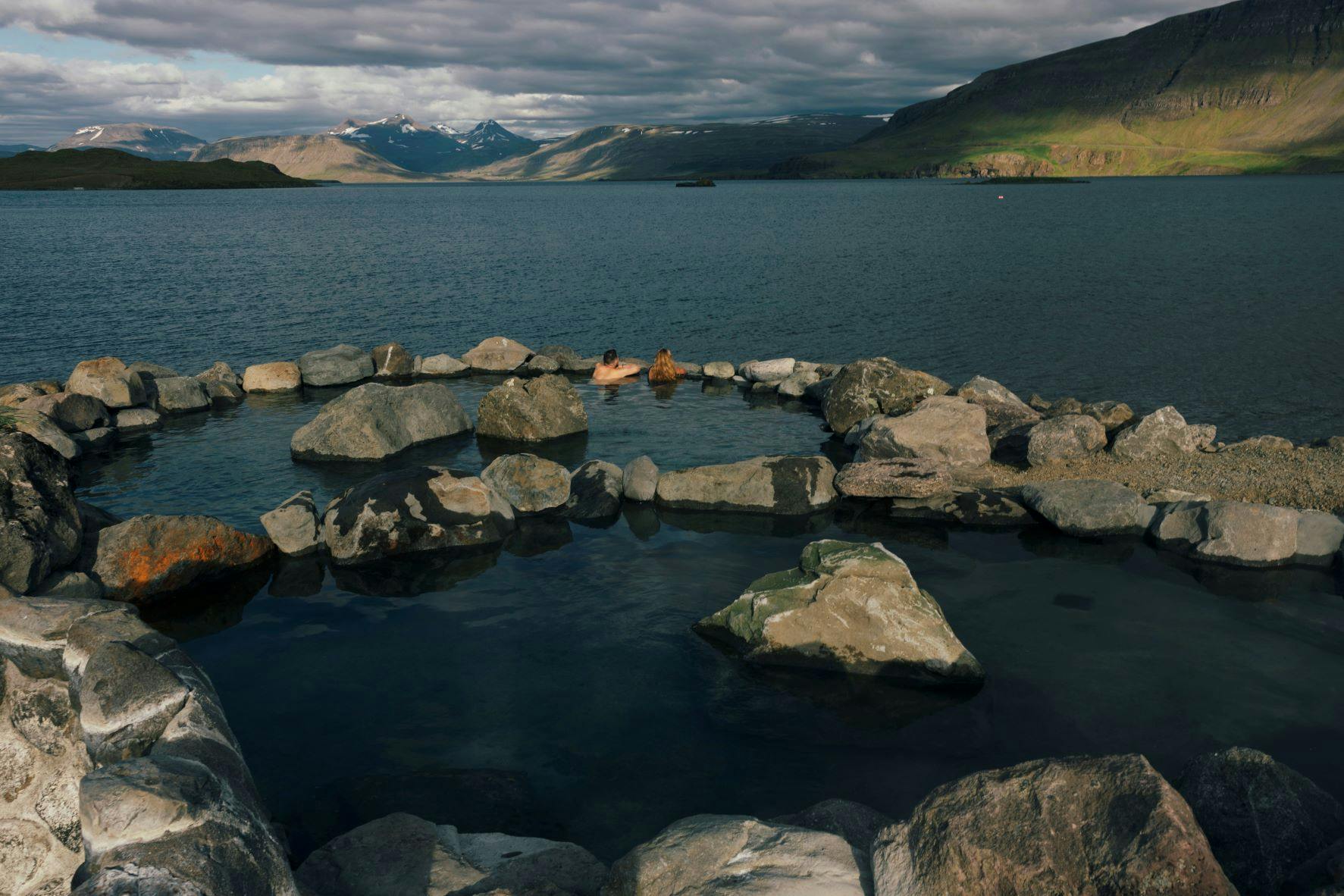 A swim in the 'Whale Fjord' at the Hvammsvík Hot Springs 
The long Hval Fjord, between Reykjavík and Akranes, makes for a fabulous day trip from the capital. The fjord's winding roads are scenic and quiet -- the area known for Iceland's second-tallest waterfall -- and as of 2023 there is a good reason to bring bathing suits.
The Hvammsvík Hot Springs merge with the shoreline as if the eight multi-temperature baths were a natural construct. Water levels and temperatures in some of the baths fluctuate with the tide. Swimming in the sea is part of the fun -- if not the therapy; the place is popular among Wim Hof enthusiasts, with occasional workshops. Attached the stunning property - the latest of luxury baths in Iceland - is a restaurant and a boutique hotel.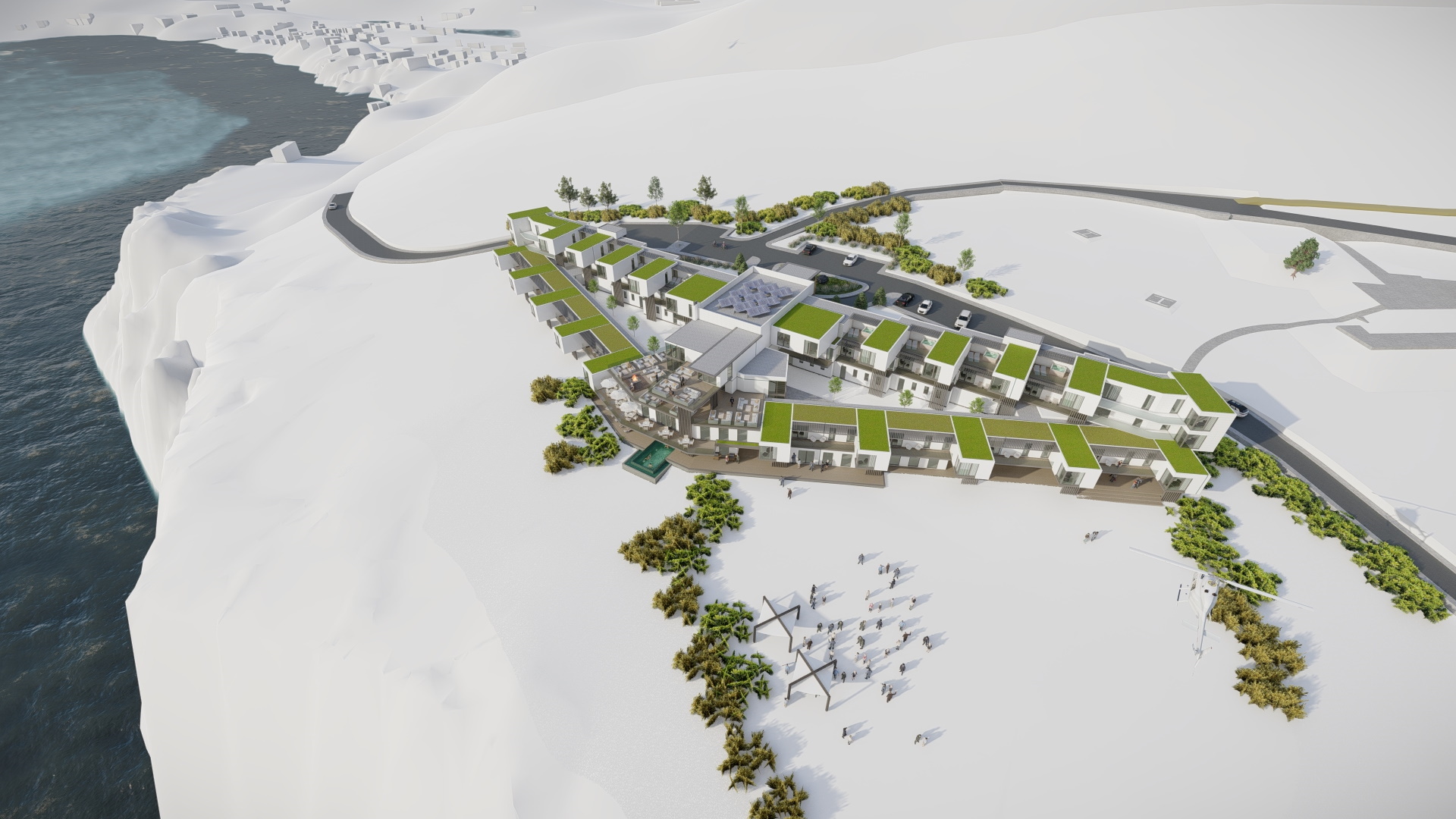 New Hotels: Höfði Lodge, Iceland Parliament Hotel, Kerlingafjöll Mountain Resort 
Covid delays and supply-chain issues will result in a big year for hotel openings. 
Luxury hotel Höfði Lodge is set to put small-town Grenivík on the map as a place to stay in North Iceland. The seaside establishment will pack a spa with indoor and outdoor pools, a barn for 16 horses, two helicopter pads for off-piste mountain skiing, a golf simulator, two conference rooms and a wine cellar. Altogether some 6000 square meters, with 40 rooms. Opening is scheduled for late 2023.  
In Reykjavík, Hilton hotels will open its second Curio Collection brand in Reykjavík at the Iceland Parliament Hotel. The upscale hotel is in a brand-new building opposite Alþing parliament on Austurvöllur square. Another elegant, 4-star property Hotel Reykjavík Saga will enter its full year. 
Moving from the middle of Reykjavík to the middle of nowhere: the first year-round mountain resort in Iceland's interior Highland region is scheduled to open in July 2023. The Kerlingarfjöll Mountain Resort will have rooms for all price ranges, north of Gullfoss. The alpine area, at 700m, steams with hot springs and has long been a popular destination for hiking and skiing.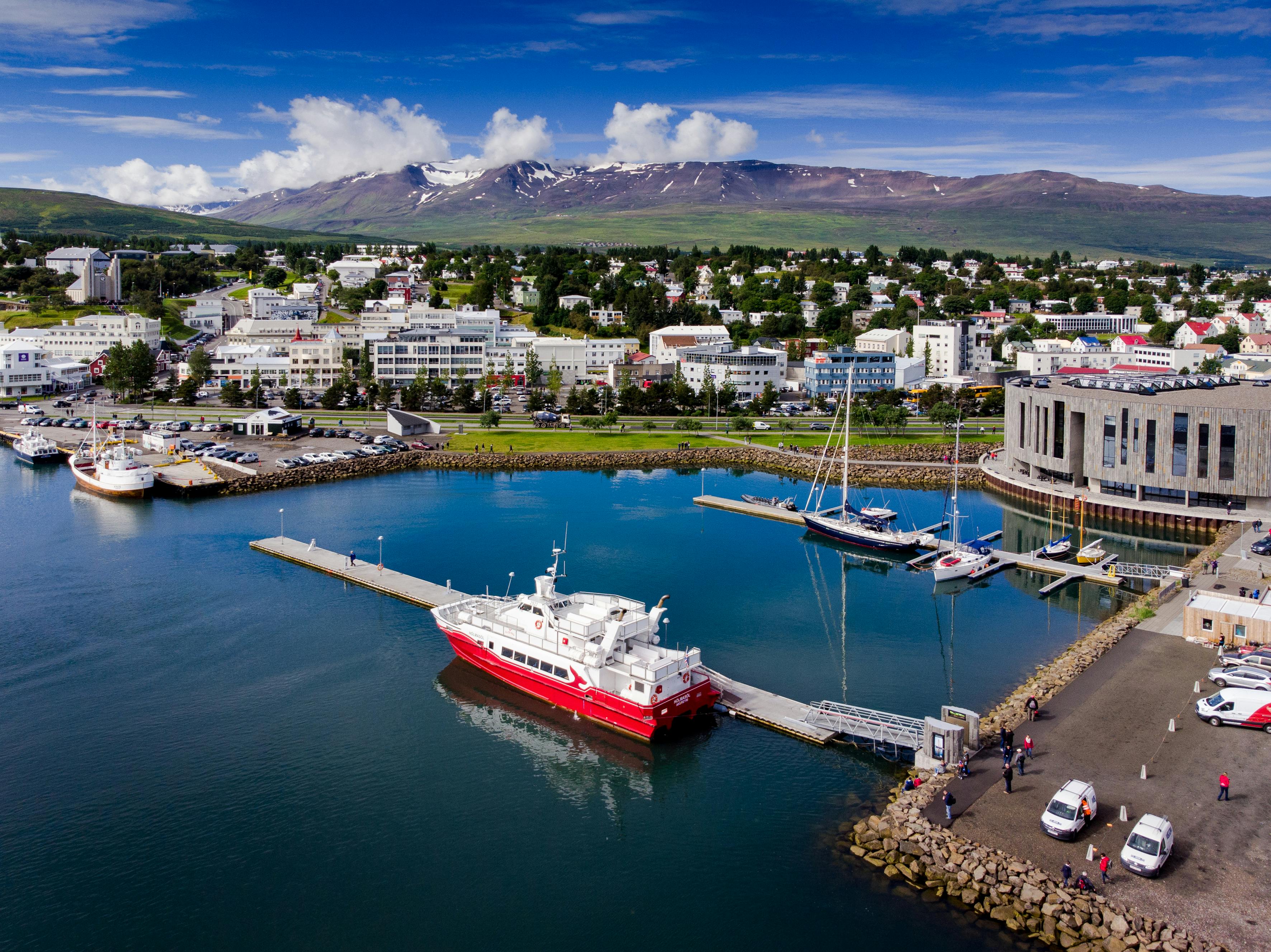 Akureyri opens a mathöll 
Mathöll. Learn the Icelandic word for 'food hall' and you won't go hungry in Reykjavík. 
Ever since Hlemmur Mathöll opened at a former bus terminal in 2017, these indoor courtyards with about six to eight food vendors have grown to seven locations, each with its own character: Höfði, Grandi, Kúmen, Hafnartorg Gallery, Pósthús, Borg 29  and Gróska.
Now — at last — the trend is catching on in the northern capital Akureyri with not just one but two food halls in the making. The rivals will be opposite one another on Route 1, the Ring Road, in the centre of town; inside Glerártorg shopping mall and on 28 Gler­ár­gata. Construction appears further along at the latter location, set to open 'before summer'.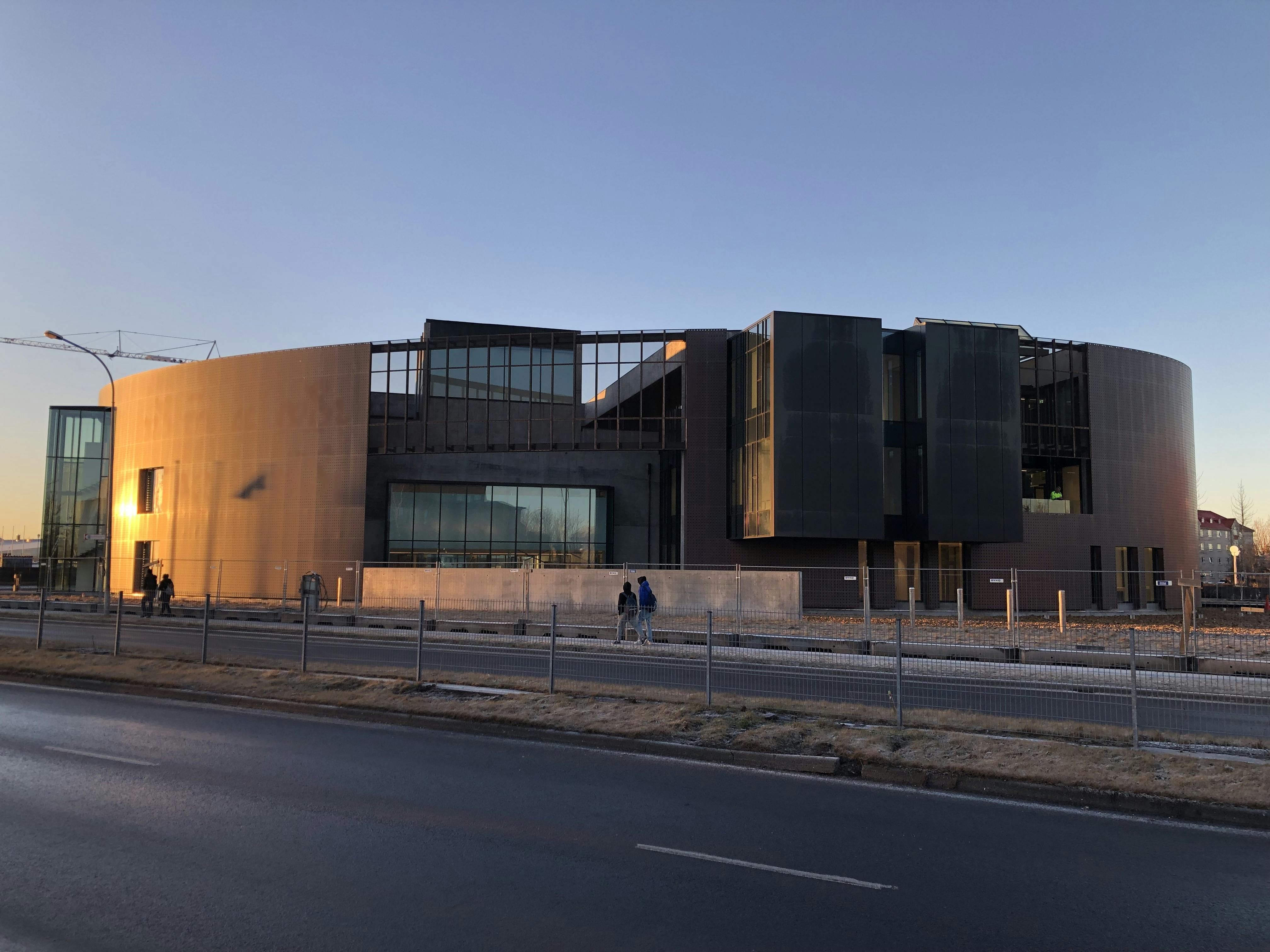 Vellum display at the House of Icelandic Studies
Across the street from the National Museum, at the University of Iceland campus, the enormous House of Icelandic Studies is set to open in 2023 after years of construction. Part of the house - how small or big remains unclear - is set to be a showroom for medieval manuscripts owned by the Árni Magnússon Institute, on public display for the first time.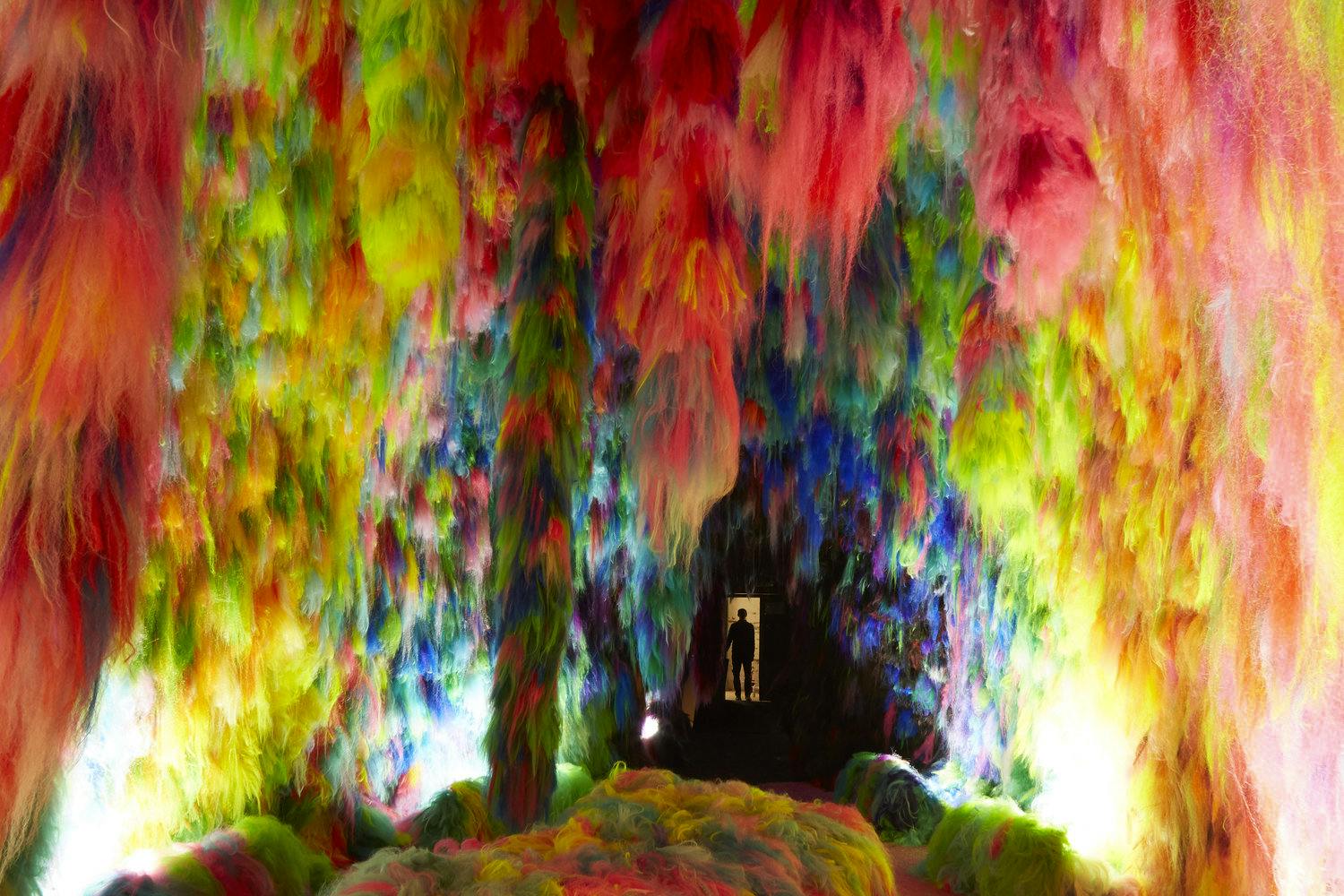 Colorful 'Chromo Sapiens' 
Rainbow colored threads spread across a cave-like environment created by visual artist Hrafnhildur Arnardóttir, known as Shoplifter, inside a former potato storage at Reykjavík's nature gem Elliðaárdalur park. Titled 'Chromo Sapiens' the large-scale, multi-sensory installation was first revealed as Iceland's contribution to the Venice Biennale in 2019 and toured art museums around the globe before its new permanent home. 
Höfuðstöðin, as the landmark building is known, is an art and culture center. Tickets to Chromo Sapiens are sold at the attached Höfuðstöðin café with excellent lunch offers and a gift shop of Icelandic design.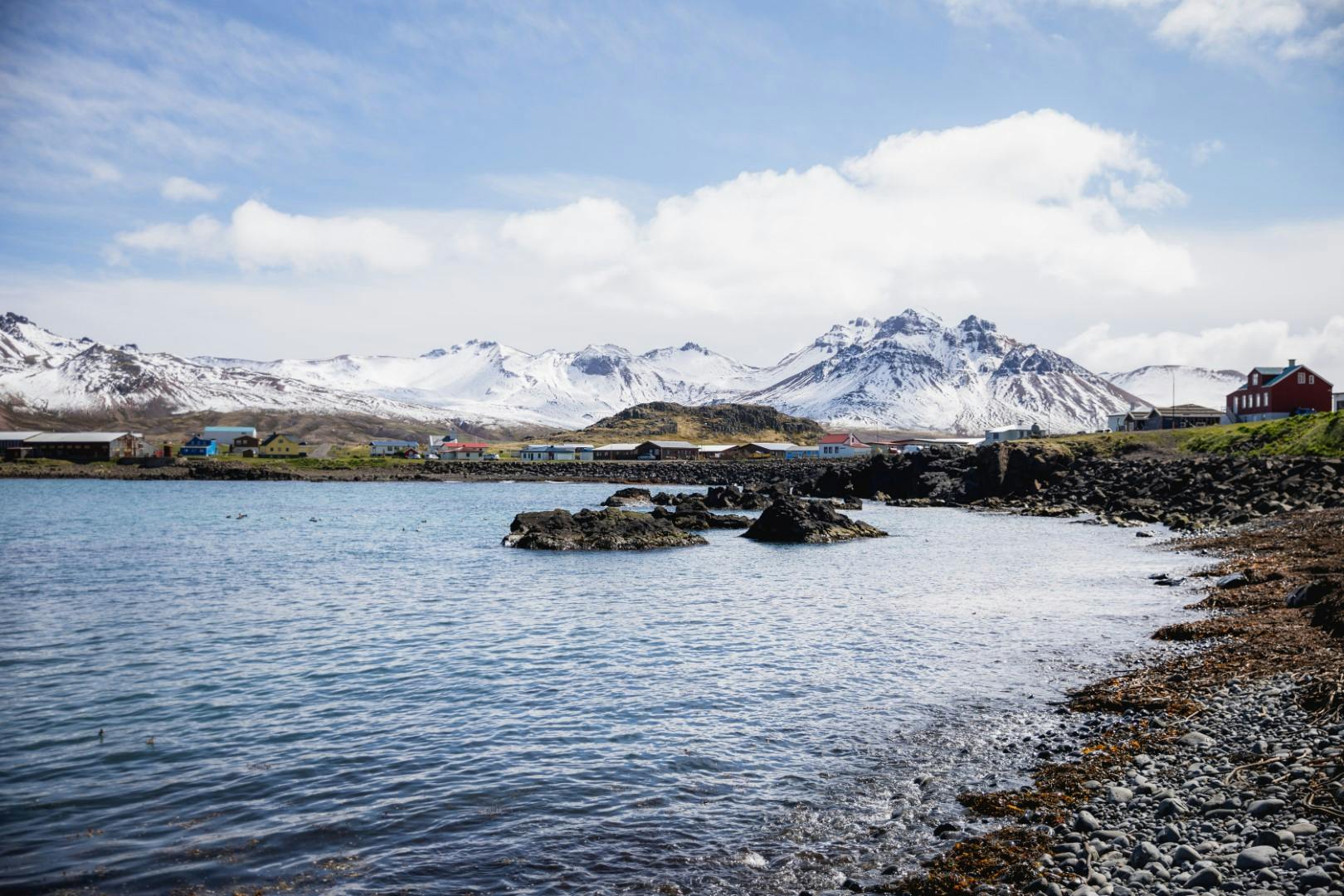 Improved access to Þeistareykir and Borgarfjörður Eystri 
Iceland is a road trip destination, with ever improving conditions. In 2023, driving to the eastern village Borgarfjörður Eystri and the geothermal area Þeistareykir will be entirely on asphalt - goodbye, gravel. 
The two destinations, long overlooked for their remoteness, are likely to see many more visitors. 
Borgarfjörður Eystri is already growing in popularity for excellent hiking opportunities and puffin watching at Hafnarhólmi; with paved access the Ring Road detour will be cut to an hour drive along forgotten farms and reindeer-roamed heathlands.
The Þeistareykir drive opens up a new route option between Húsavík and Mývatn. The geothermal area pipes with hot springs, rarely visited today. The road construction is, in fact, not meant for tourism but to improve access to the Þeistareykir Power Plant, the 4th-largest geothermal energy source in Iceland.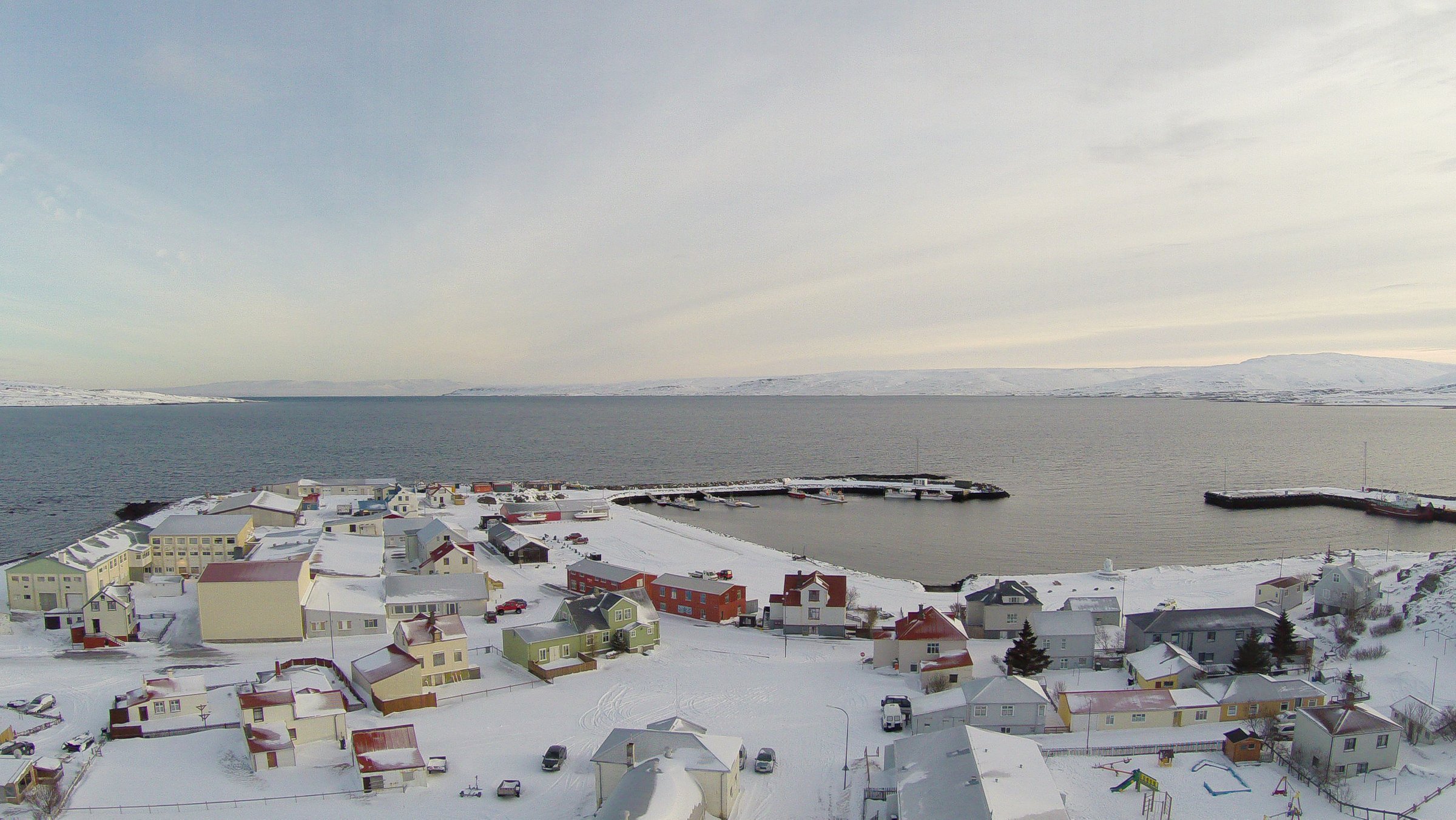 The brewery scene expands to Hólmavík
Last year, lawmakers tweaked Iceland's government monopoly on alcohol by allowing micro-breweries to sell cans and bottles over the counter. The change has especially been welcomed in small towns where local craft brewers rely on travelers to boost sales; before only allowed from draft inside their taprooms.
In January this year, already, a new brewery opened in Hólmavík (population 350) on the Westfjord's eastern spine. Galdur Brewery, located by the harbor, taps into the town's folkloric fame with themes of runic letters depicting witchcraft and sorcery. Cheers to their magic.