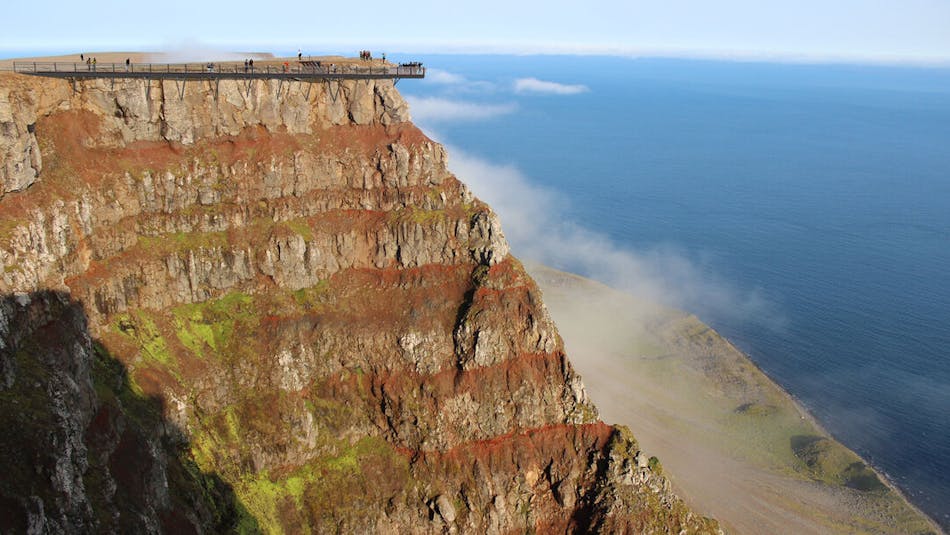 A lagoon in the forest, a national horse competition, and the Westfjords from the top
Some of the forthcoming 2022 launches we can't wait to see and visit.
SURPRISE LAGOON IN THE FOREST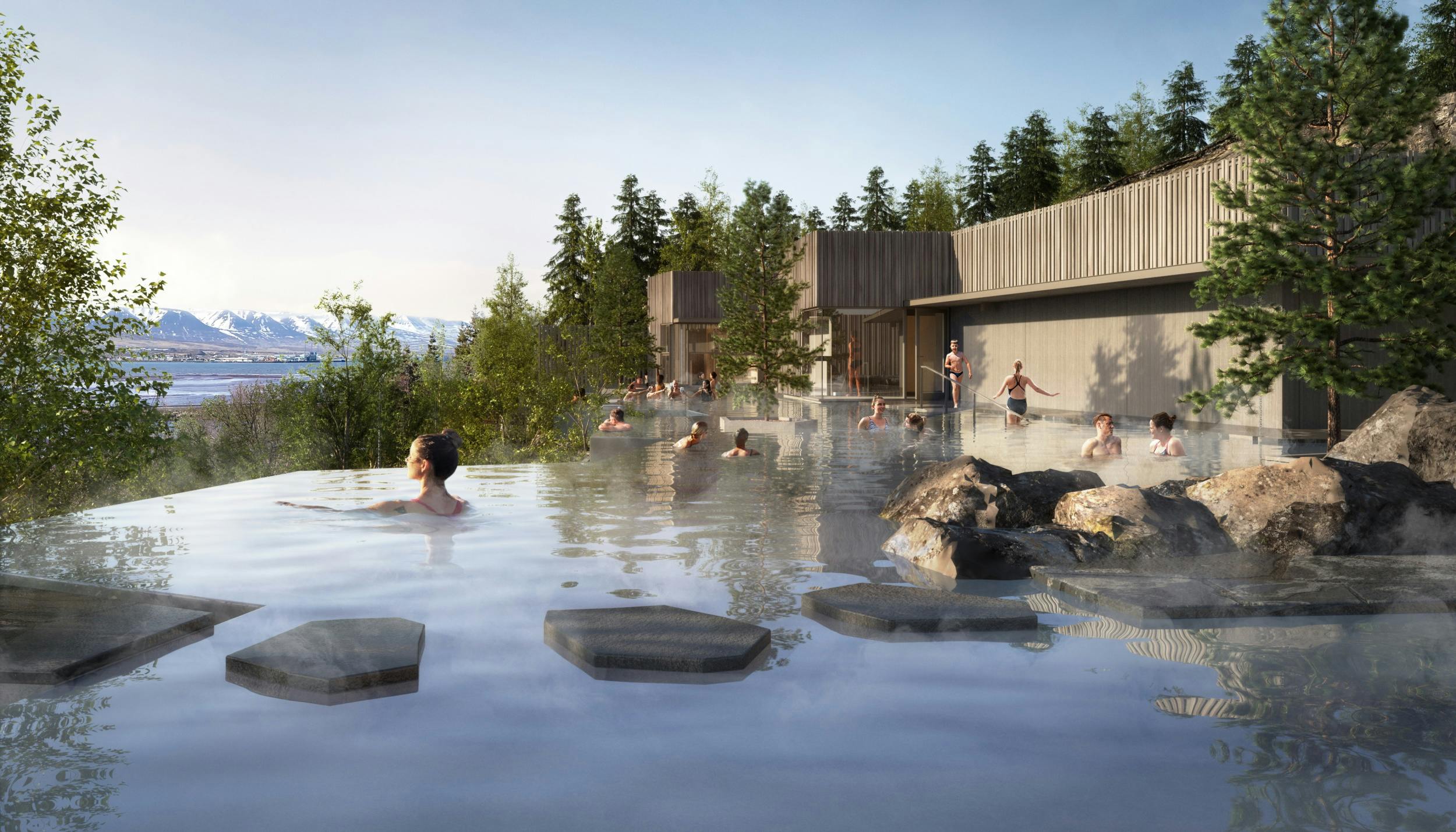 When life gives you hot water - you make a spa out of it! While digging the long (and unpronounceable) Vaðlaheiðargöng tunnel in 2014, workers accidentally discovered a new geothermal hot water source deep in the mountain. Soon, the hot water will be put to use with the opening of the

Forest Lagoon

luxury spa with large leisure pools.
Basalt Architects—the creators of the famous Blue Lagoon and GeoSea in Húsavík—integrated Iceland's newest hot water temple into its natural environment. A wood-clad restaurant and a sauna are attached to the baths, creating a cozy cabin feeling. 
Surrounded by trees and tranquility, undisturbed by wind and cold, visitors will be able to enjoy the view over the Eyja Fjord and the city of Akureyri on the opposite side of the fjord.
The Westfjords with a bird's-eye view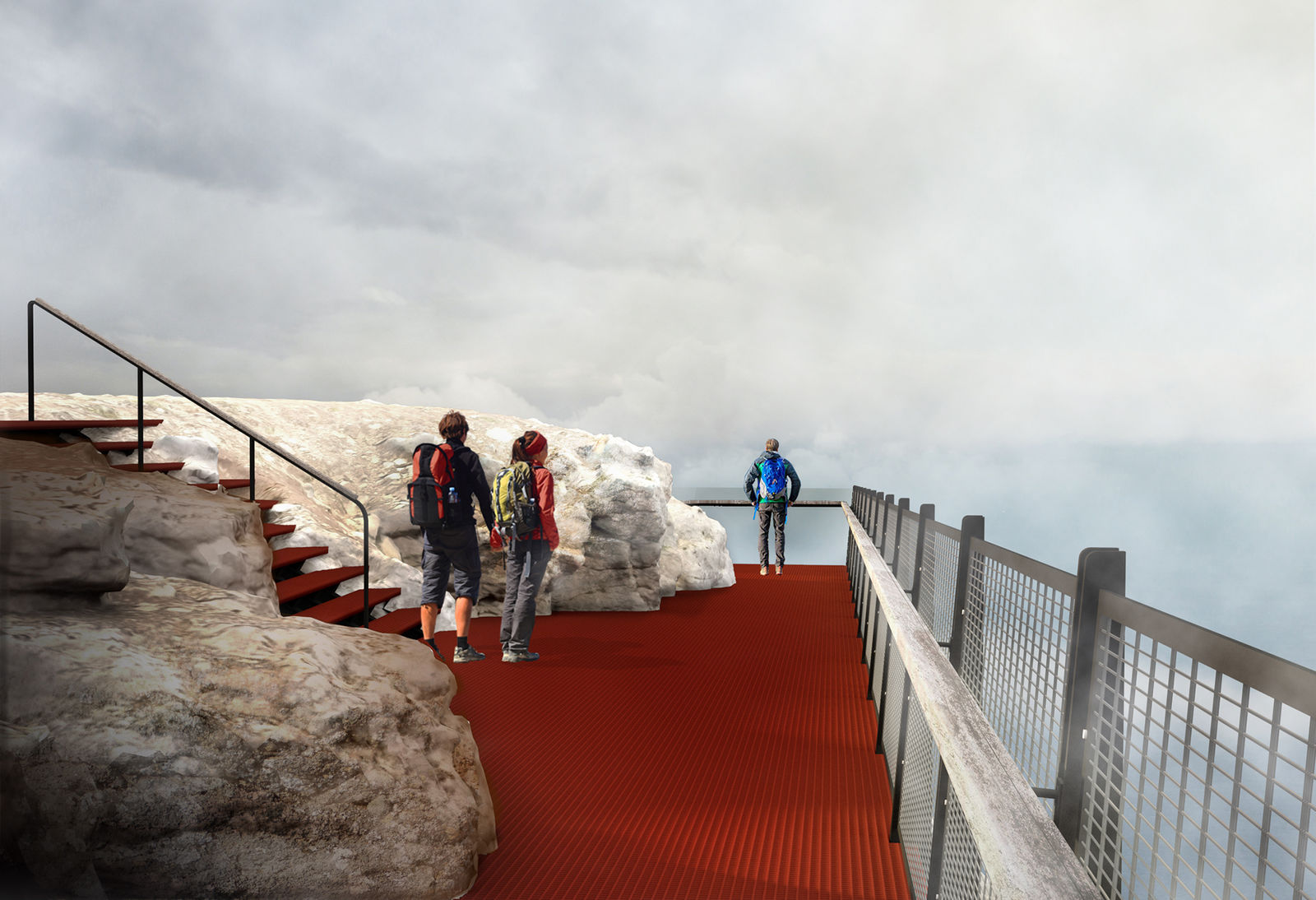 In 2022, it will be possible to walk -- safely -- to the edge of Bolafjall mountain by standing on a massive platform made from sixty tons of steel. The Westfjords view from 638 meters (2,100 feet) extends over to the Hornstrandir Nature Reserve and the fjord system of Ísafjarðardjúp.
Below is the village of Bolungarvík, funding this grand infrastructure with a price tag of one million Euros. Locals are confident the investment will pay off by attracting a good number of new visitors and, indeed, based on the photographs so far, this platform is set to become an instant must-see.
The Westfjords Way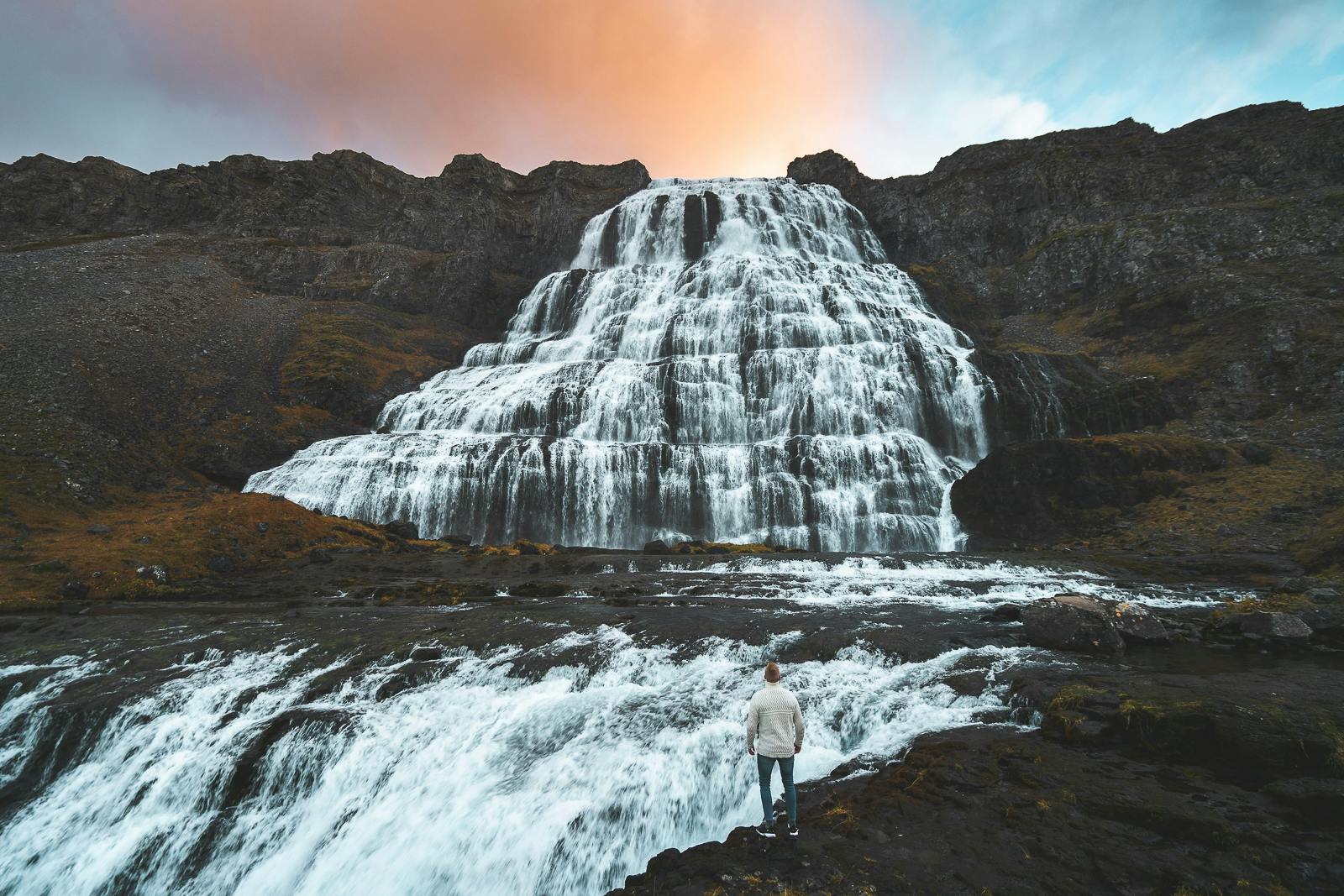 The under-explored region of

Westfjords

has become a destination for any season. Thanks to a series of road-tunnels completed in recent years, this fjord-shaped part of Iceland is now accessible via a 950km (590 miles) circle named Vestfjarðaleiðin or the

Westfjords Way

. Industry experts are already taking note – the Westfjords are part of Lonely Planet's Best In Travel Region for 2022.
Adventures bicyclists

have also discovered the route, with quiet roads and incredible tracks, exposed by photographers like

Rugile Kaladyte

and

Chris Burkard,

who recently completed the voyage on a bike.
A zipline park by Hveragerði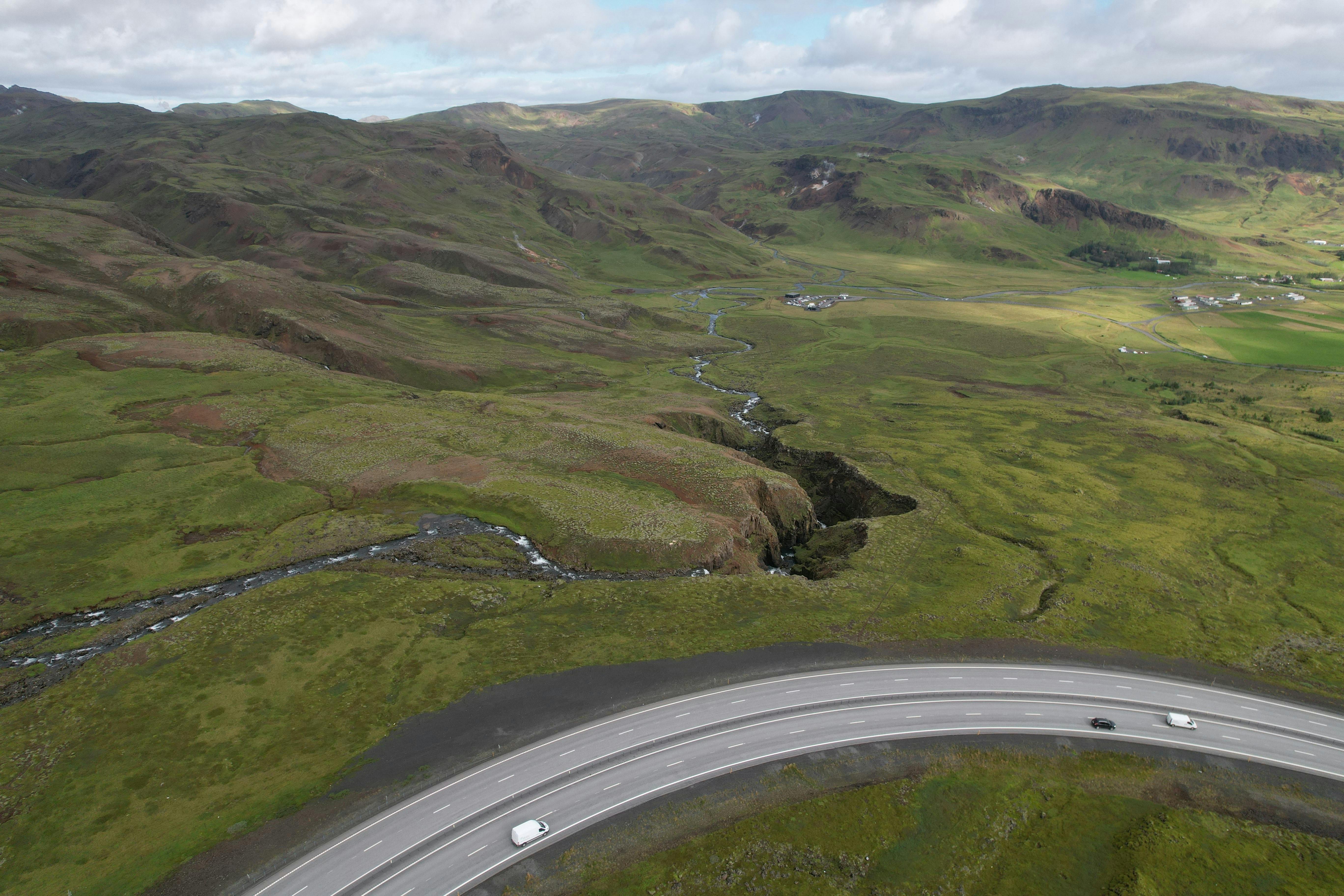 Iceland's longest zipline will open in June by Hveragerði. The line will traverse one kilometer over the Svartagljúfur canyon, with a view over southern Iceland. Two lines will run side by side and take off from a platform tower near Route 1. Thrill seekers or not, guests can choose their pace: 'slow' travels in a specially designed seat and 'fast' can reach up to 120 km in speed.
And in case you still need a bigger thrill: the company

Megazipline

will also offer so-called "quick jumps" from the tower that feel like mini bungee jumps!  
Selfoss continues with a new downtown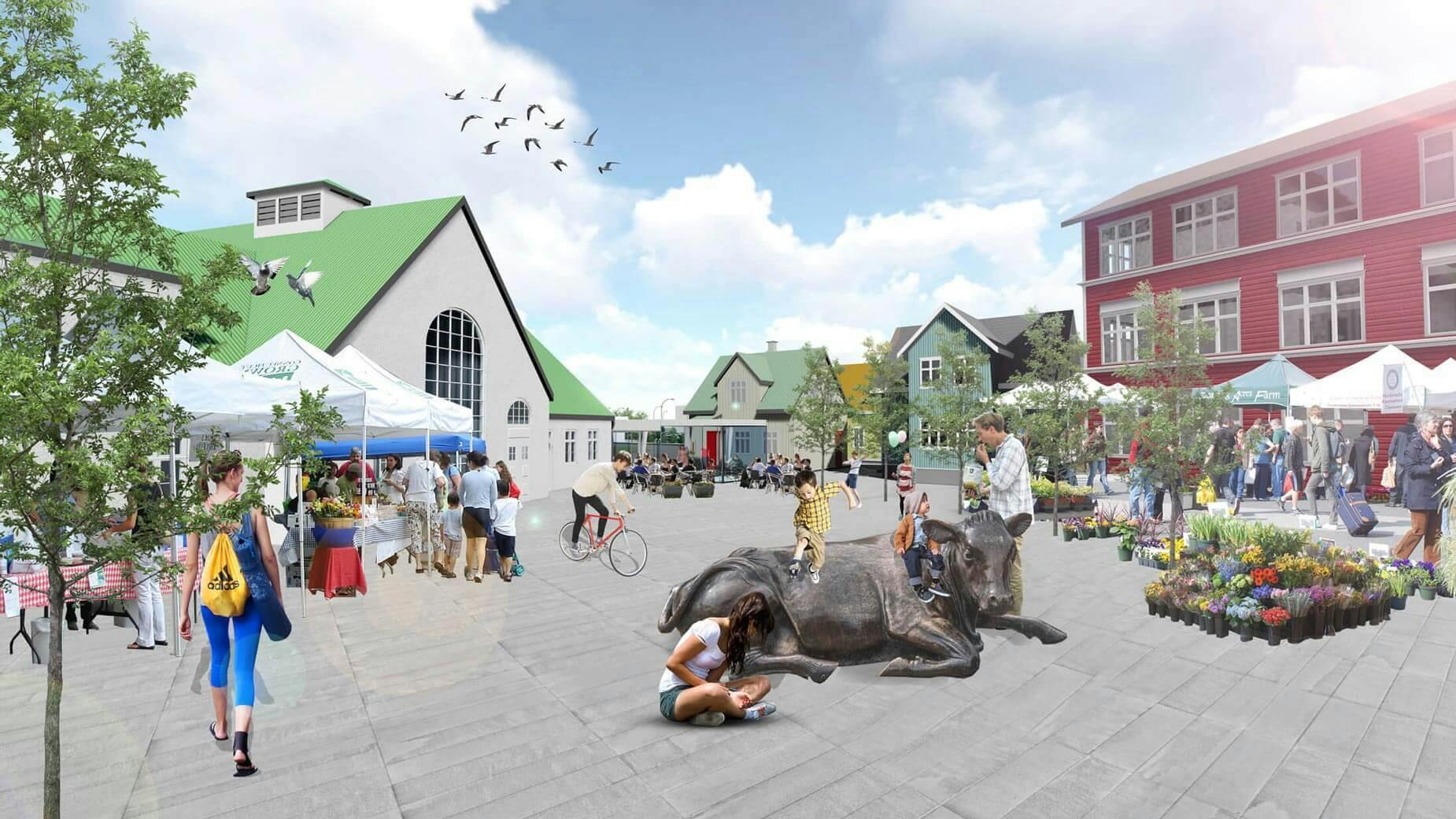 On the banks of river Ölfusá in South Iceland, the town of Selfoss is undergoing a significant facelift with the construction of 35 historic-looking buildings to host shops, restaurants, hotels, and cultural activities in an entirely new downtown area.   
The first half of the project was completed in 2021 by opening a food hall and the Brúarstræti shopping street. Locals and visitors alike have are excited for the rest to open. The forthcoming part will include art galleries, hotels, music venues, and a medieval church.
The buildings are all eco-labeled with the Nordic Swan. The aim is that all operations in the establishments will be environmentally certified says Leó Árnason, one of the entrepreneurs behind the project. "We wanted to rebuild beautiful and significant historic buildings and create a place for people, with sustainability as a guiding light." 
The National Icelandic Horse Competition in Hella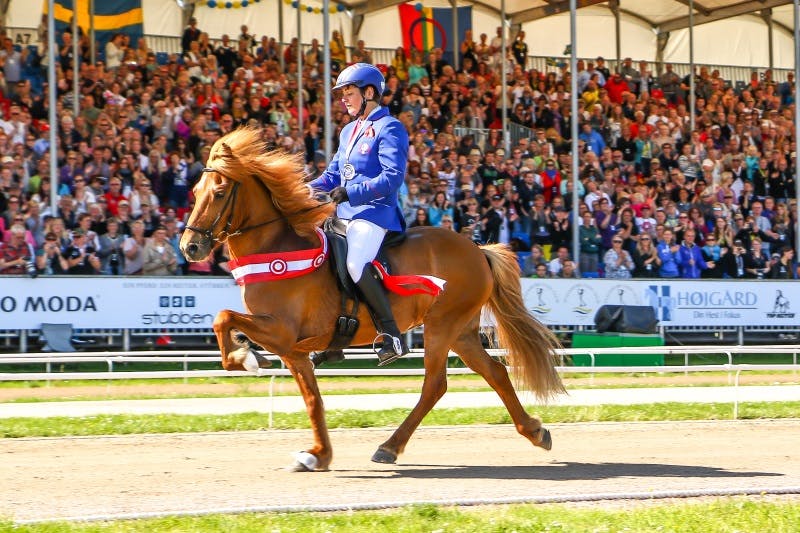 They are tölting again! After a four-year-long wait, the National Icelandic Horse Competition is scheduled to take place in Hella, South Iceland. From July 3rd-9th, our best horses will be showing off their skills and five gaits (yes 5!) and everything else that makes 

the Icelandic horse

so extrodinary!  
But the

 Landsmót

 is more than Iceland's largest outdoor sporting event: it is also a (camping) festival with vendors and live music. In essence, a week-long party with locals and international guests celebrating the skills of our Icelandic horse.
The Kerlingarfjöll Mountain Resort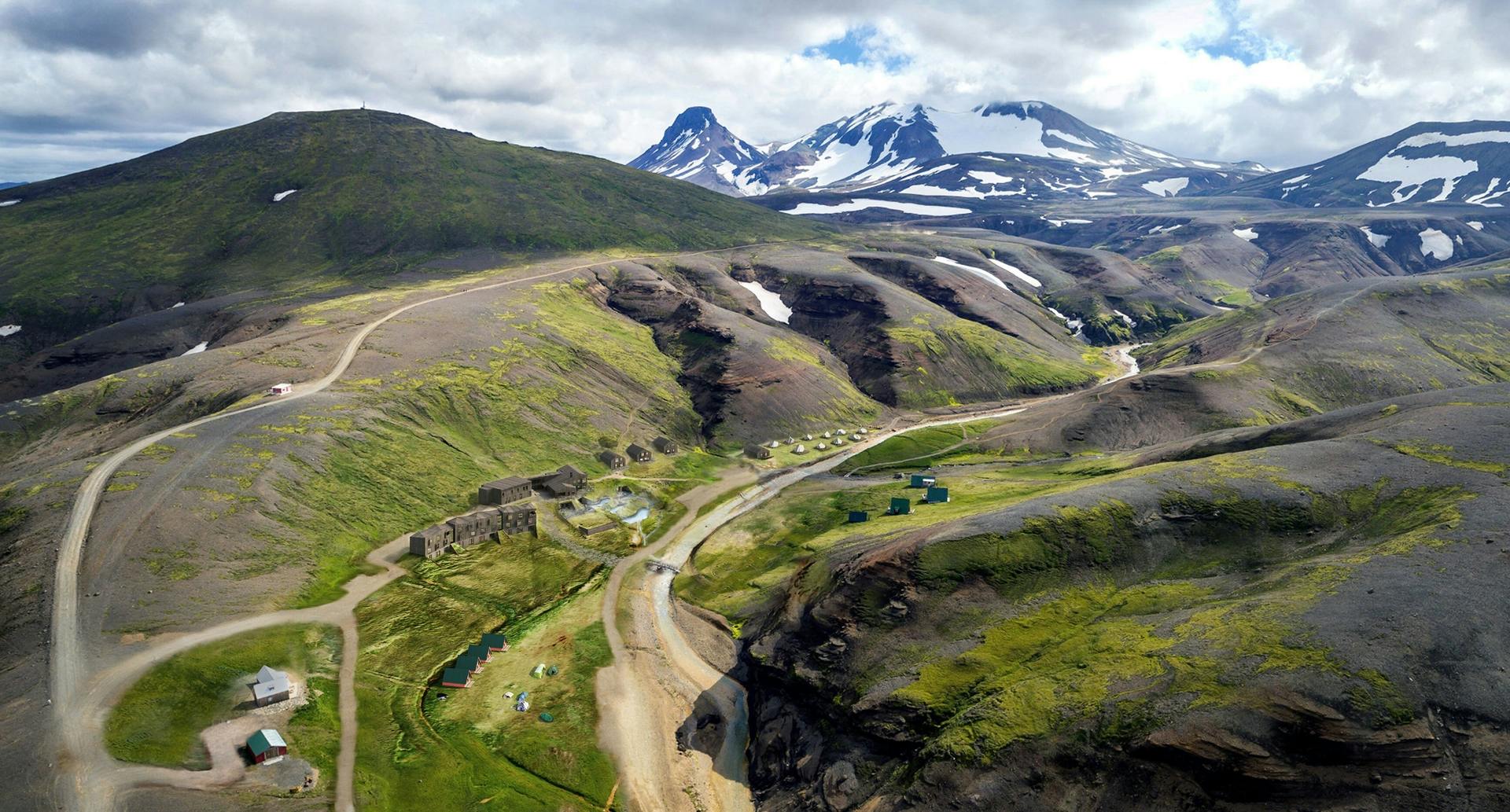 Next fall, the first year-round mountain resort in Iceland's interior Highland region will open at Kerlingarfjöll. 
The alpine area, at 700m, steams with hot springs and has long been a popular destination for hiking and skiing.
The new development has 156 units, ranging from high-end lodges to cabin dormitories. "We welcome all kinds of travelers," says Magnus Orri Schram, manager of the

Kerlingarfjöll Mountain Resorts

. "Large families and solo backpackers alike." 
The €7 million investment is partly funded by Íslenskar heilsulindir, the second-largest owner of the

Mývatn Nature Baths

, and includes the making of a man-made lagoon set to draw visitors beyond lodging.