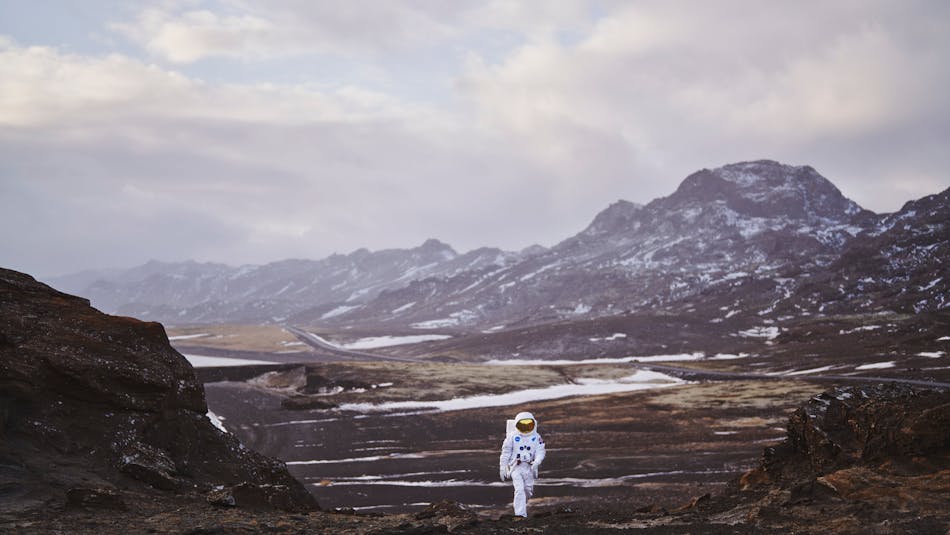 Out of this world experiences
Iceland is commonly split into seven geographical areas, each one slightly different from the others. They offer endless opportunities to experience something that is out-of-this-world.
Best of all, they don't require years of training or supplementary oxygen to visit. Are you ready to explore strange new worlds? Expand your universe with the top three otherworldly experiences from each region!
Reykjanes
Reykjanes is recognized as UNESCO Global Geopark and is the only place in the world where the Mid-Atlantic Ridge is visible above sea level. The peninsula is a micro-universe of volcanic and geothermal activity, famous for its unearthly sights.
1. Witness the true magnificence of our planet and Iceland's newest terra firma—still warm to the touch. The Fagradalsfjall eruption is first on the Reykjanes Peninsula in 800 years.
 2. One of National Geographic's 25 natural wonders of the world, The Blue Lagoon, is a place where the powers of geothermal seawater create transformational spa journeys.
3. Sogin is a hidden geothermally altered area that is a true splendor of colors in the Reykjanes "highlands." The diverse hues of Sogin were developed during a subglacial eruption as magma met thick glacial ice, which led to a thermal shock.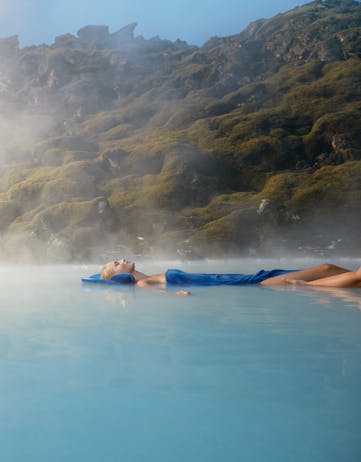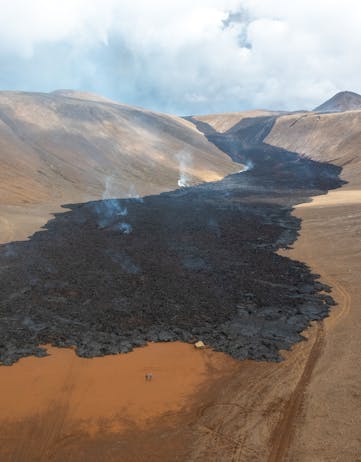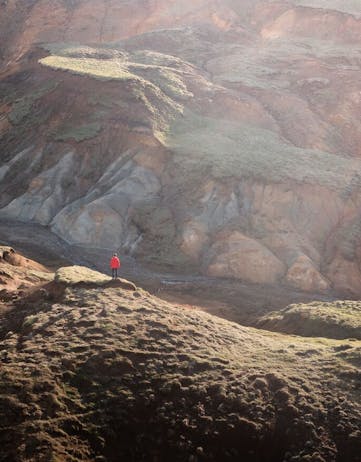 West Iceland 
Like the moons of Jupiter, the West is one of Iceland's most geologically diverse and surreal regions. The vast landscape is dotted with glacier-capped volcanos, old craters, caves, and mesmerizing murky-blue glacial rivers.  
1. The largest of three craters along a short volcanic fissure is the Grábrók Crater. A beautiful moss-covered lava field surrounds the other craters, Rauðbrók and Smábrók. The cone-shaped and colorful Baula Mountain, the stunning Norðurárdalur valley, and lake Hreðavatn create a cosmic-like backdrop.
2. Hraunfossar Waterfalls are a beautiful and unusual natural phenomenon. Clear, cold, and icy blue springs of subterranean water seep through the lava field and pour out of cliffs as waterfalls.
3. Víðgelmir lava cave is hailed as the mightiest of Iceland's caves and extends 1,600 meters (5,200 feet) underground. Its diversity and grandeur are unrivaled, and it features fantastic colors and lava formations that lurk in the depths of the Earth, making it a magical underworld.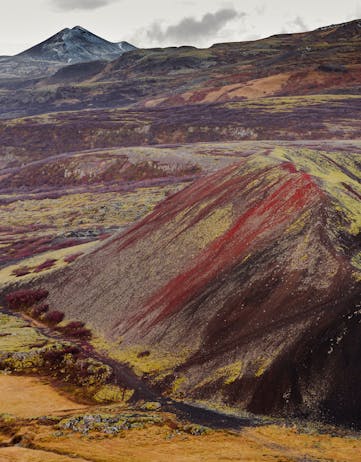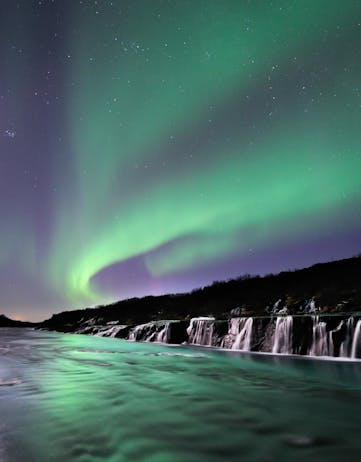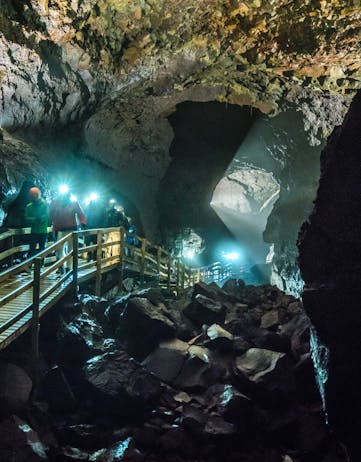 Westfjords 
Ready to explore Iceland's outer rim region? Immerse yourself in the vastness of the Westfjords, one of Iceland's most remote and sparsely populated regions.
1. The light can be out of this world! Whether it is the "blue hour" of winter days, the Northern Lights dancing in the sky, or the "golden hours" of seemingly endless summer nights, you will be stunned. 
2. You don't need a rocket, just jump on a bike and race down one of the Westfjords gravel roads. You will probably meet fewer people than in orbit on some of the Westfjords' less traveled roads!
3. While they are not exactly from space, all of the sea monsters displayed at the Icelandic Sea Monster Museum sure seem like extra-terrestrials.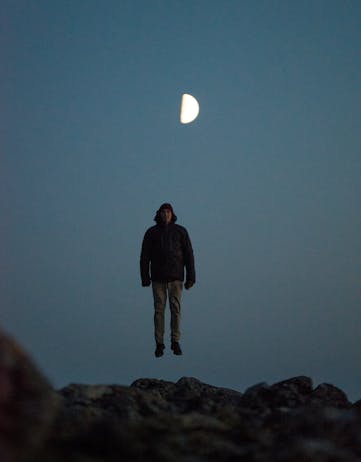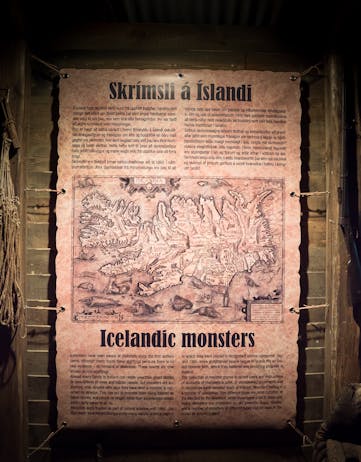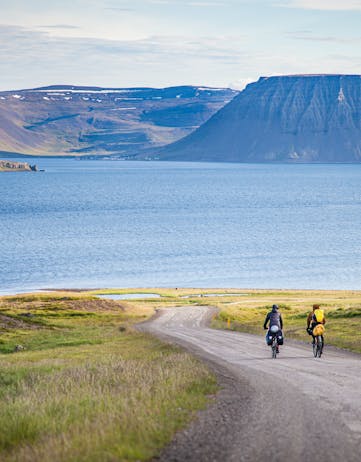 North Iceland
Sheer mountains drop to the sea with fjords cutting deep into the interior. Vast deserts of black ash and lava will turn into verdant fields.
1. There is a reason NASA astronauts trained in North Iceland for the Apollo missions in the 1960s. The lunar-like landscape of Askja, Drekagil, and the highlands were the most moon-like on Earth for testing equipment. Húsavík celebrates the annual Explorers Festival marking Iceland's role in the history of space exploration.
2. Go on a midnight jet ski tour along the Troll Peninsula when the sun barely touches the horizon on the Arctic Circle.
3. An underwater world full of the unearthly. The popular diving site Strýtan Natural Reserve, just outside Akureyri, is an underwater hydrothermal vent that has been pumping geothermal water into the ocean for thousands of years. As minerals from the hot freshwater coagulate in the cold ocean, the process has created a 55-meter tall limestone chimney in the ocean. Snorkeling near Silfra is a unique opportunity to dive close to the natural breeding grounds of the humpback whale by the only hydrothermal vent in the world that scuba divers can explore.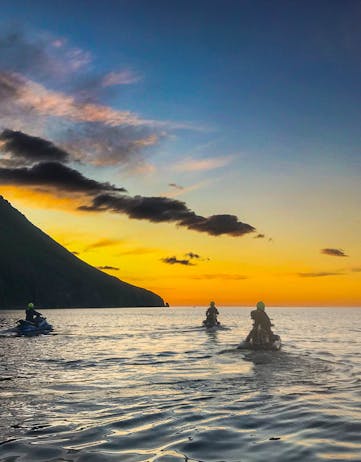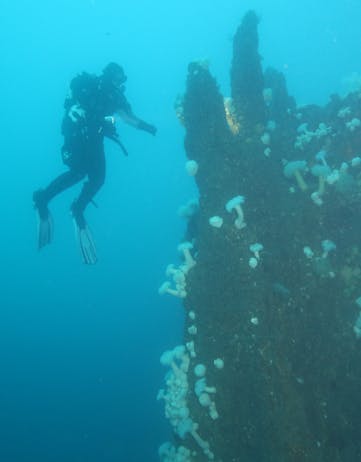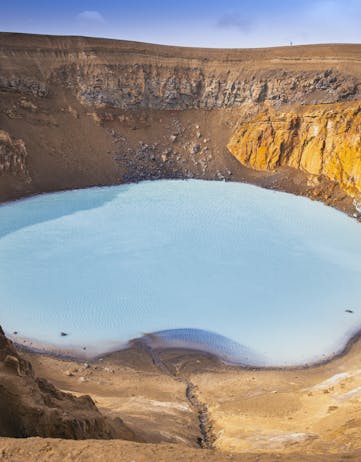 East Iceland
A visit to Austurland (East Iceland) will take your breath away. Dramatic coastlines, majestic fjords, and unique ambiance mix arts, culture, and traditions guarantee an inspiring visit.
1. Iceland has many remote places, but a visit to Mjóifjörður feels like the edge of our galaxy. For those looking to disappear, this spectacular 18 km (11 miles) narrow fjord hosts one tiny village, Brekkuþorp. The 24 people who live here year-round clearly relish nature-induced solitude as the breathtaking road into Mjóifjörður is only open for about four months—depending on the weather.
2. One of the most impressive sights in the country is Stuðlagil Canyon, with its majestic basalt columns towering over the turquoise glacial river of Jökulsá á Dal. 
3. Tvísöngur, located above the town of Seyðisfjörður is a sound sculpture by German artist Lukas Kühne that looks like a postcard from Tatooine.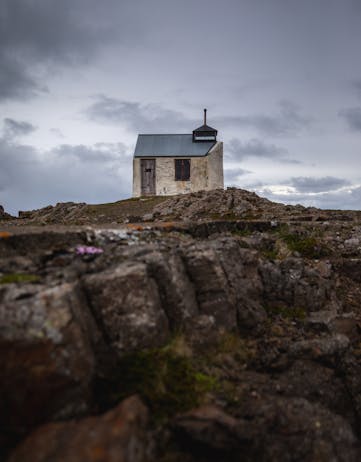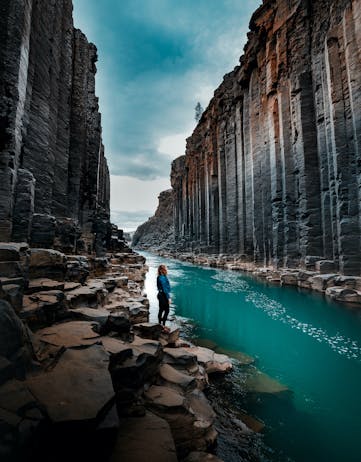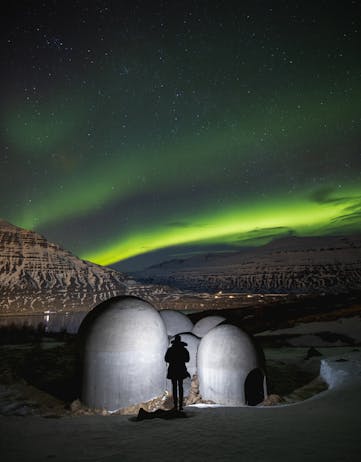 South Iceland
The South coast of Iceland is where you find most of the country's volcanos capped by thick glaciers. Here, geothermal power is at your feet, creating electricity, heat, food, and hot water for recreation and relaxation. 
1. The highly active Geysir Hot Spring Area with boiling mud pits and spewing geysers is a must-see. Strokkur geyser can thunderously blast a spectacular jet of superheated water and steam into the air as high as 60-80 meters (200-260 feet). 
2. Volcanic eruptions are a clue to the formation of our planet. The Icelandic Lava Show in Vík is the only place in the world where you can safely experience lava up close. Lava is melted at 1,100°C (2,000°F) and poured into the showroom where you will see it flowing, hear it sizzling, and feel the extreme heat.
3. Cheers to Ölverk Brewery's craft beer brewed using geothermal energy! Bread baked underground in hot springs by Laugarvatn Lake is sure to meet your cravings. Taste tomatoes and mushrooms are grown all year round in geothermal-powered greenhouses, and you will swear you are seeing the future of farming!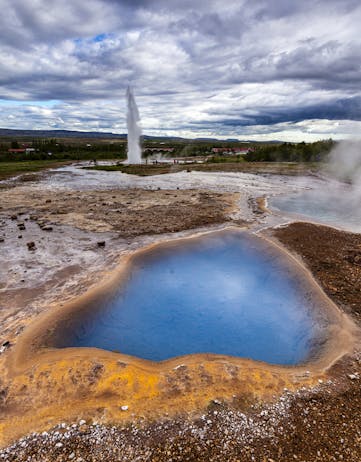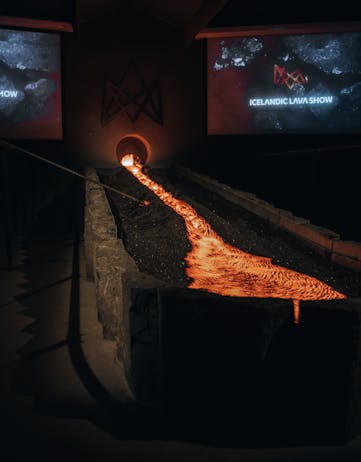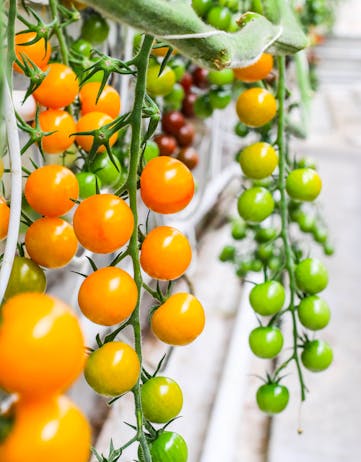 Reykjavik Capital Area
Treat yourself to adventures within easy walking distance or a short drive away from Reykjavík's orbit.
1. Immerse yourself in a geothermal luxury at Sky Lagoon. Here the sea and sky blend, and it is easy to lose track of time, space, and stress!
2. A brand new arts & culture destination, Höfuðstöðin brings you to dreamlike caves created by celebrated Icelandic artist Shoplifter (Hrafnhildur Arnardottir). The large-scale installation premiered at the Venice Biennale in 2019 and is now permanently housed in the beautiful Elliðaárdalur Valley.
3. The 900 meter (3,000 feet) Leiðarendi lava cave is close to Bláfjöll, the Blue Mountains, and formed after two eruptions, one 2,000 years ago and a second 1,000 years ago. A journey into its depths reveals a wealth of knowledge about Icelandic geology and the extreme forces at work.