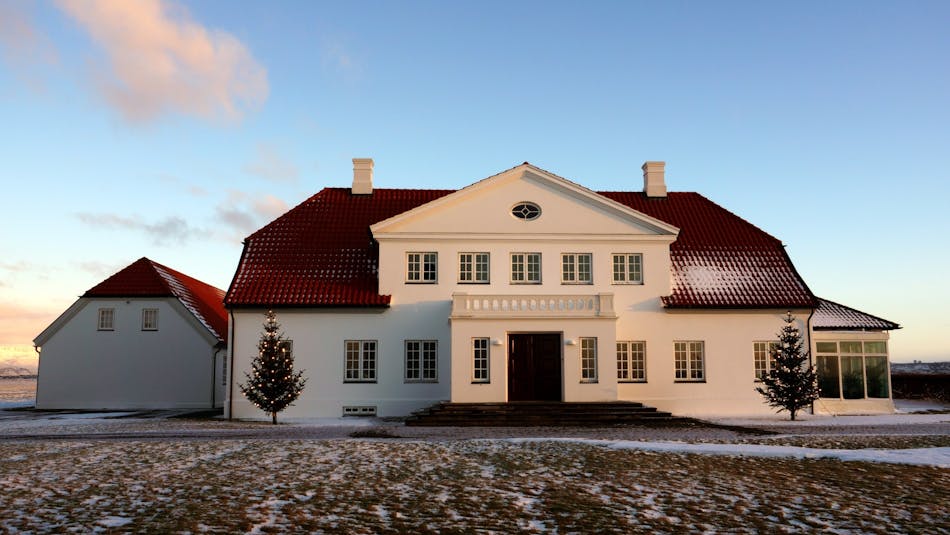 Madam President, In Profile
Madam Vigdís Finnbogadóttir, world's first elected female president, is Iceland's universally beloved public figure.
Iceland is the nation that consistently tops the World Economic Forum's Global Gender Gap Index: in March, for the 13thyear in a row, it was dubbed the world's best place for gender equality. This distinction has given Iceland, a country with no military might and little economic sway, enormous standing on the issue. Leaders of the world want to know: how did a small island nation get it right on gender equality?
The explanation might start with 1,911 votes. That was the margin of victory in a presidential race some four decades ago, when a divorced, single mom with no previous experience in office ran against three middle-aged men -- and won. And stayed in office for the next 16 years.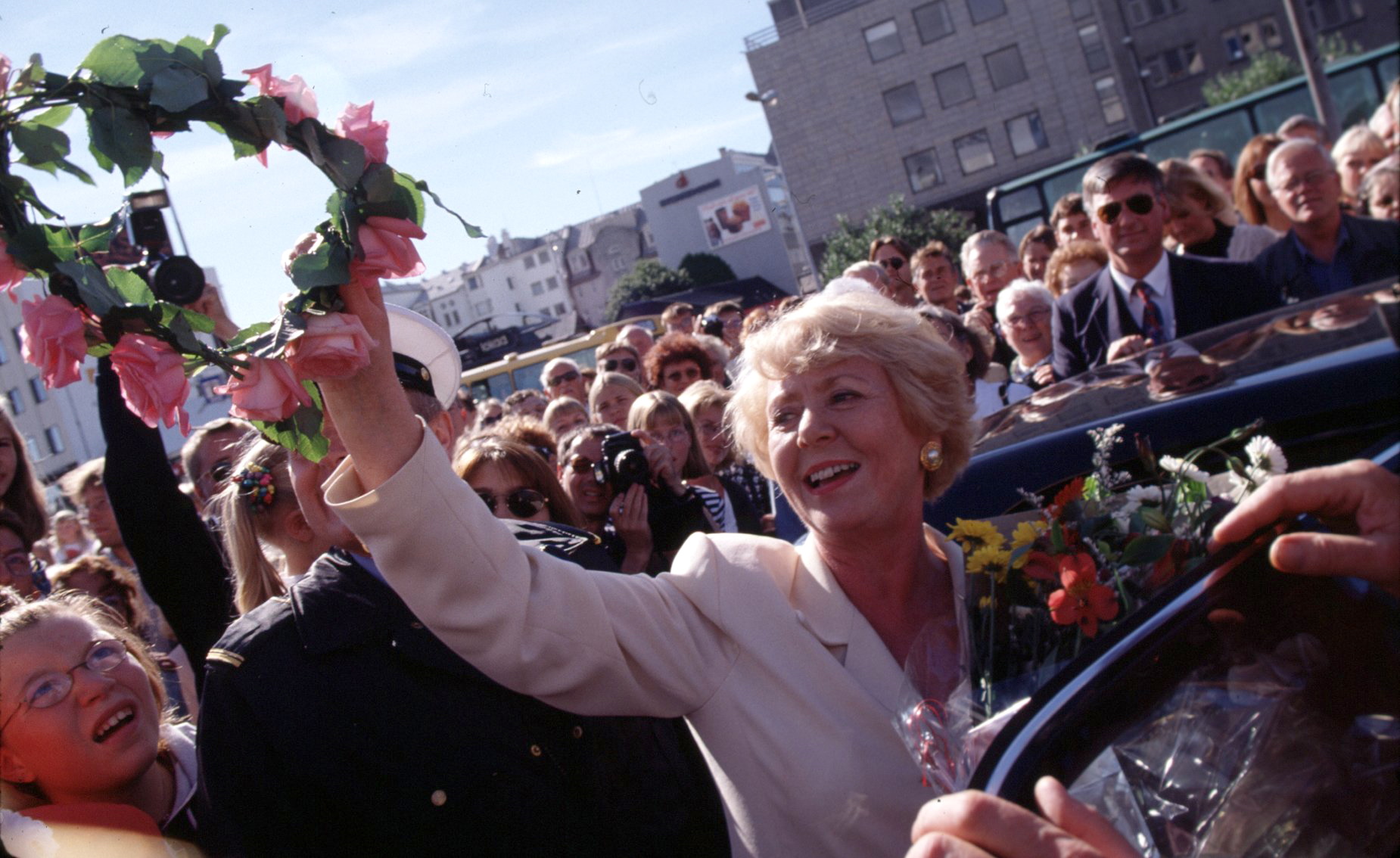 Vígdís greeting supporters on her last day in office in 1996
"Women see the world from a different angle. They value peace and negotiations, and Iceland is a peaceful nation," she said in an interview after her tenure.
Of course, Iceland's current standing on gender equality can't be reduced to Vigdis' election alone. But Vigids' election was reflective of Iceland's readiness for change—and a shot heard round the world, one that kicked off a general movement towards legislator equity.
Her election put Iceland on the map. And soon enough, Vigdis had a waiting list of world leaders keen to visit.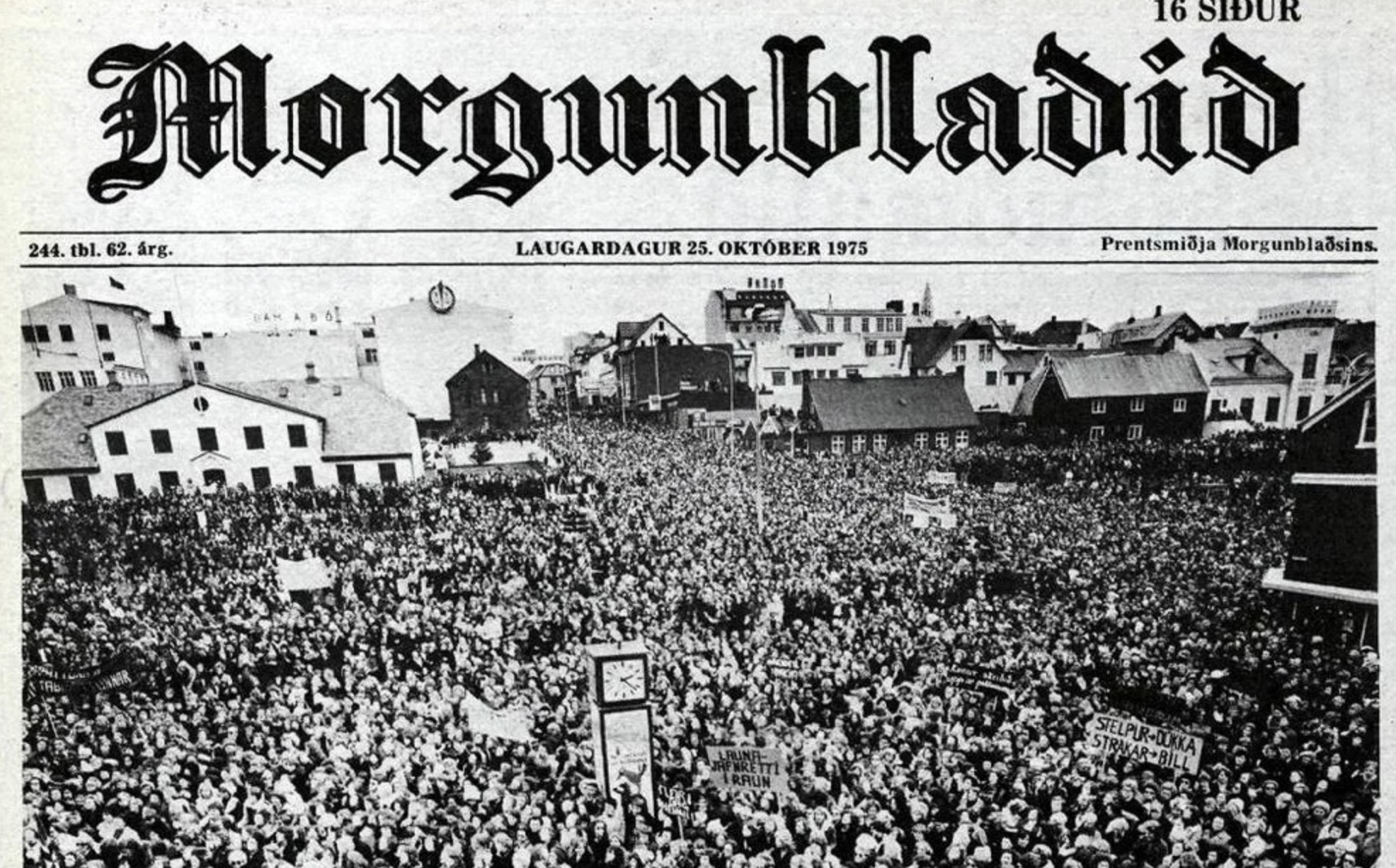 This 1975 photo of the 'Women's Day Off' inspired political movements around the world
When Vigdis was first making the decision to run in 1980, she had just finished her tenure as a director of the Reykjavik City Theater. She hadn't planned on running for public office, but a sea change was afoot; after a massively successful "Women's Day Off" in 1975, the electorate was calling for a female president.
The strike, called to demonstrate the value of women's unpaid labor and protest wage discrepancies, was a massive success: around 90% of Iceland's women participated, filling Laekjartorg Square, resulting in canceled flights (no airline attendants!) and halted assembly lines.
By the next year, parliament had passed laws guaranteeing maternity leave, equal pay, and the first steps towards legal abortion.
Meanwhile, Vigdis was a recognizable face in the cultural consciousness. She was encouraged to run by friends and strangers, though plenty of hurdles remained.
Vigdís was running during the Cold War. The political discourse of the era was largely driven by fear and cynicism. At the southwestern tip of the island, in Keflavik, the US Navy had installed a massive military base to fend off a Soviet invasion that never happened.
'Veröld - the House of Vigdís' is home to language departments at the University of Iceland
But Vigdís spoke of peace, not war. Her message was about equality, environmentalism, and the importance to safeguard the Icelandic language. In a fractured age, Vigdís quickly became a symbol of stability, and the closest thing to a universally beloved public figure.
Though it seems obvious now, before Vigdís ran for office, it did not occur to her campaign that the election would be historic. No woman had ever been elected  as head-of-state in a direct national vote. After Vigdís, in fact, it took another ten years for it to happen again, with Mary Robinson of Ireland.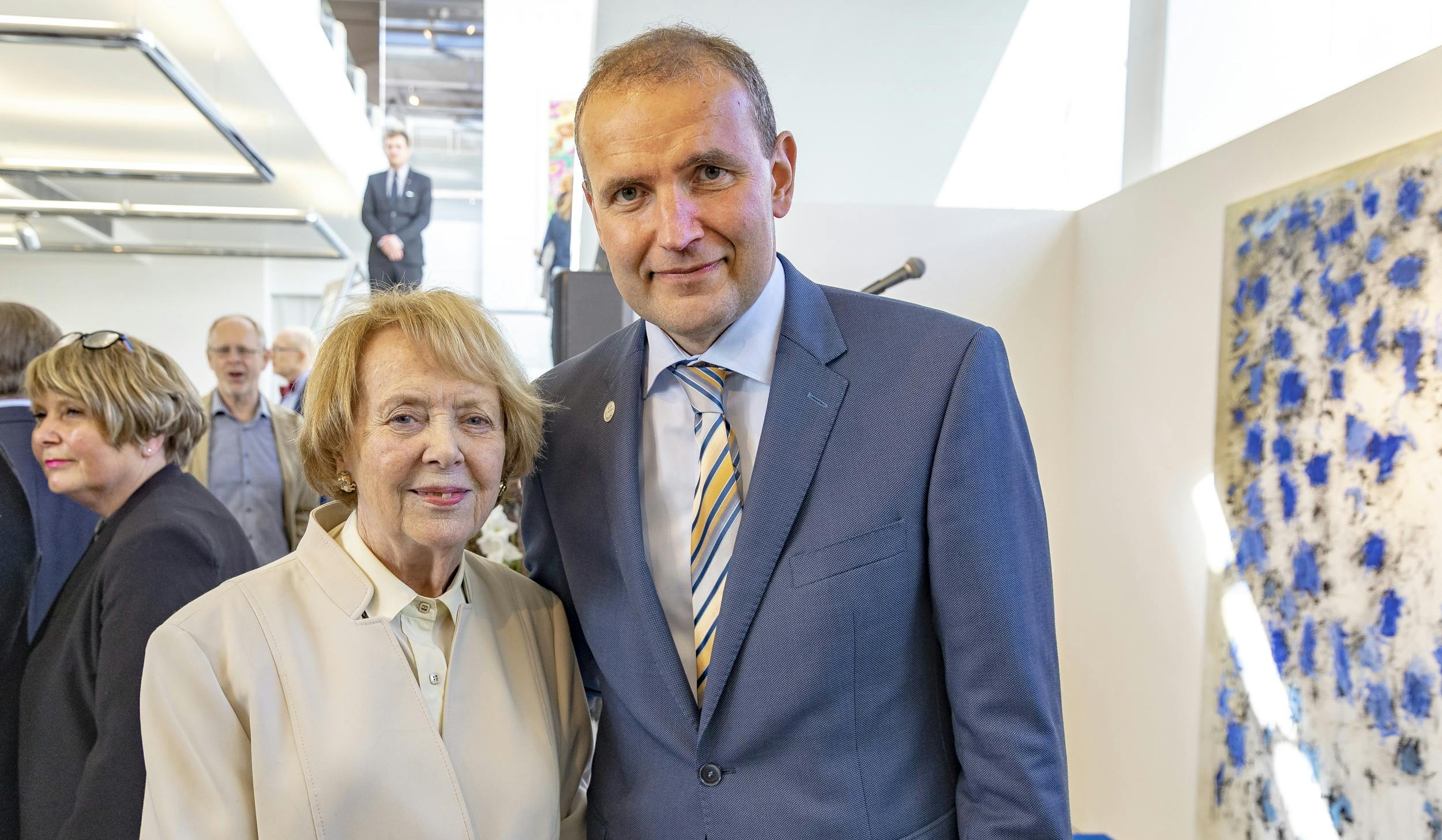 From 2018: 'Madam President' with President Guðni Th. Jóhannesson
Vigdís (referred to by her first name in Iceland) stayed in power for sixteen years, preceded by President Ólafur Ragnar Grímsson, a former politics professor. The current President of Iceland, Guðni Th. Jóhannesson, a historian by trade, has been in power since 2016.